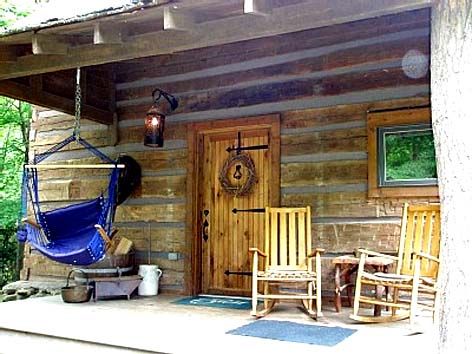 Roll call and lurkers come out edition
Commentary by dopper0189, Black Kos Managing Editor
Welcome to the Black Kos Front Porch-newcomers, and oldtimers. This is our first Black Kos diary of the year and it's as good a time as any to extend an open invitation for everyone to join. Many people don't enter Black Kos, because they see the work "black" in the name and think something along the lines of "I'm not black so there's probably nothing of real interest to me there".
So I often have to remind people that there's a reason why we chose to publish our diaries on Daily Kos, and not on any of the several other POC blogs on our blog roll. I'm a big believer in not always preaching to the choir. The goal of Black Kos is and always will be to get a wider audience to read and experience stories, perspectives, and news items that the larger traditional media and blogs don't frequently showcase. As we've seen in the last election the GOP spent so much time preaching to the choir that they have lost the ability to effectively speak to any audience that doesn't look and talk like themselves. Progressives shouldn't fall into that same trap. That's why I remind people that we don't publish Black Kos just for "us" the editors but we publish it for "us" all the members of Daily Kos. So please pull up a seat on the porch and join in.
2014 is going to be a crucial year politically. It's the dreaded 2nd Presidential term mid-term election year. We'll see the for the first time two black candidates squaring off on major political parties ballots for a Senate seat in the South. The implementation of the ACA will continue which will have a disproportionate effect on POC.
Part of the mission of Black Kos has always been to broaden the undestanding of black culture within the larger Daily Kos community. Many of the members of Daily Kos will be serving on the front lines of GOTV (Get Out The Vote) efforts. We have long believed that having a better understanding of the communities you wish serve makes GOTV more effective. Midterm elections always see a drop off in the voting rates of communities of color, that combined with fact that most of these communities are among the most loyal to the Democratic Party, make turning out these voters crucial. Black Kos attempts to be a small piece in GOTV turnout toolkit.
As we enter the new year a good resolution for everyone is to try to learn more about people who look or think differently than you do. ObamaCare offers a wonderful opportunity to not only show base liberal voters the effectiveness of progressive government, but also to show poor communities that have drifted away from the Democratic fold (Appalachia, Ozarks, Cajuns, etc) that we can address their basic needs. Learning to not always preach to the choir is a skill we all need to work on. Sometimes that requires learning how to communicate when you are in the "minority" in the room. That's why we welcome everyone to join in, and for those who only lurk to participate. This is a safe spot to express yourself.
On behalf of all the Black Kos team I wish you a safe and productive year. Welcome back to old familiar face, and a hearty welcome to new friends (or old lurkers who stop lurking and join in) thank you for being a part of this.
The porch has now reopened.


~~~~~~~~~~~~~~~~~~~~~~~~~~~~~~~~~~~~~~~~~~~~~~~~~~~
News by dopper0189, Black Kos Managing Editor
~~~~~~~~~~~~~~~~~~~~~~~~~~~~~~~~~~~~~~~~~~~~~~~~~~~


~~~~~~~~~~~~~~~~~~~~~~~~~~~~~~~~~~~~~~~~~~~~~~~~~~~
Tar Heels Football, Academic Fraud, and Implicit Racism. BusinessWeek: The Scandal Bowl.
~~~~~~~~~~~~~~~~~~~~~~~~~~~~~~~~~~~~~~~~~~~~~~~~~~~
The recent criminal indictment of an African American studies scholar at the University of North Carolina sheds dismaying light on how big-time college sports corrupt academics. This scandal, unfolding since 2011, has the potential to destroy a vaunted football program at a prestigious public university. The impact could be—and ought to be—far broader than that of the Penn State child-rape debacle. That's because the deceit in Chapel Hill points to more systemic weaknesses than the failure in University Park to stop one monster coach who preyed on little boys. And the Tar Heels fiasco adds race to the toxic mixture of athletics and rank hypocrisy.
Last month a grand jury in Orange County, N.C., indicted Julius Nyang'oro for defrauding UNC by accepting payment for teaching a no-show course on "blacks in North Carolina." The 19 students in AFAM 280 were current or former members of the Tar Heels football team, allegedly steered to the phantom class by academic advisers who sought to help elite athletes maintain high enough grades to remain eligible for competition. AFAM 280 was one of dozens of courses offered by North Carolina's African & Afro-American Studies Department, formerly chaired by Nyang'oro, that never actually met, according to investigators. Known for rigorous academics, North Carolina allegedly operated a Potemkin department since the late 1990s. (The New York Times drew my attention to the Chapel Hill scandal with a New Year's Day front-page article; the Raleigh News & Observer has been all over the story for more than two years.)
......................................................
• UNC is trying—unconvincingly—to limit its culpability by blaming Nyang'oro. The professor's academic career appears to be over, and justifiably so. But he cannot possibly have executed this massive lie on his own. The university's provost, James Dean Jr., told the Times that UNC couldn't have anticipated or detected Nyang'oro's 14-year-long reign of fraud. "Universities for a very long time have been based on trust," the provost said. "One of the ramifications of this is that now we can no longer operate on trust." That's laughable. I predict that further investigation will reveal that the fraud reached deep into the Tar Heel athletic hierarchy and that senior academic officials will also turn out to have been at least aware of improprieties. Now that he's been indicted, Nyang'oro has an incentive to tell prosecutors who knew what he was doing and who encouraged him to do it. "There's been one side of this story that has been put forth in the press," the former professor's lawyer told reporters in December. Now Nyang'oro "is going to have an opportunity to present his side."


Photograph by Grant Halverson/Getty Images
The North Carolina Tar Heels take on Duke Blue Devils at the Kenan Stadium in Chapel Hill, North Carolina, on Nov. 30
~~~~~~~~~~~~~~~~~~~~~~~~~~~~~~~~~~~~~~~~~~~~~~~~~~~


~~~~~~~~~~~~~~~~~~~~~~~~~~~~~~~~~~~~~~~~~~~~~~~~~~~
A privileged white man professes remorse for smoking pot. But it's not privileged whites who would pay for his sins. Slate: David Brooks' Polluted "Moral Ecology".
~~~~~~~~~~~~~~~~~~~~~~~~~~~~~~~~~~~~~~~~~~~~~~~~~~~
I will live a long time and not forgive the Internet for making me read David Brooks' New York Times weed opus.
If you missed it, I apologize in advance. This week Brooks responded to Colorado and Washington state's recent decriminalization of marijuana with a retrospective on his own experience smoking the wacky tobacky. In "Weed: Been There. Done That," Brooks makes a case for a "moral ecology" that curbs individual freedom for the collective betterment of potheads who would be better served devoting their energies to higher aspirations like running track.
If you think I'm minimizing his argument to be glib, I dare you to read his piece. That is his argument. He is dismayed by legal marijuana's base "moral ecology," arguing that a healthy government "encourages the highest pleasures, like enjoying the arts or being in nature, and discourages lesser pleasures, like being stoned."
It's typical PREAM linkbait. But in linkbait there are often unexamined body counts, and the bodies are often brown.
Last summer the ACLU released a report, based on federal arrest data and self-reporting, that examined racial disparities in marijuana arrests. It found that more than half of all drug arrests in 2010 were for marijuana possession. Self-reports of drug usage show that whites use marijuana just as much as blacks, yet blacks are more than 3.5 times more likely to be arrested for marijuana use.
Racial disparities in arrests and sentencing guidelines have largely focused on the egregious legal distinctions made between powder cocaine and its derivative form of crack cocaine. Crack is disproportionately used by poor and minority drug users, and powder cocaine is largely a wealthy, white recreational drug. (Michelle Alexander does a great job of detailing the devastating effects of this racialized and classed distinction on African-American communities.) But the racial discrepancies in marijuana arrests are just as significant. For example, the ACLU makes a passing mention of the link between federal student aid and drug convictions in its report—African-Americans, particularly African-American men, are more likely to be arrested for recreational drug use and consequently barred from receiving financial aid to pay for college after paying their debt to society.


~~~~~~~~~~~~~~~~~~~~~~~~~~~~~~~~~~~~~~~~~~~~~~~~~~~

~~~~~~~~~~~~~~~~~~~~~~~~~~~~~~~~~~~~~~~~~~~~~~~~~~~
Change is often slow. ColorLines: TV's (Slowly) Widening Race Lens.
~~~~~~~~~~~~~~~~~~~~~~~~~~~~~~~~~~~~~~~~~~~~~~~~~~~
Attending the television "upfronts" earlier this year, when the Big Four networks trotted out the best in show for Fall 2013, I couldn't help but feel a little…pissed. After the runaway success of Shonda Rhimes' "Scandal," you'd think that TV execs would be scrambling to find their own Olivia Pope, desperate to discover the next Kerry Washington. You'd think wrong. When it comes to telegraphing social change, traditional television usually pulls up the rear, finally catching on long after change has already, well, changed everything.
So it was unsurprising, if disappointing to find that, again and again, the flavor du jour was still white. Yes, I spotted a "Scandal"-style show in the mix (because TV loves to copycat), but ABC's "Betrayal" stars a white woman in the Olivia Pope-esque role. The more things change…
Where was the Latina "Mom"? The Arab "Crazy Ones"? Why couldn't the "2 Broke Girls" be Asian?
Still, tucked amidst the same, old same old were glimmers of hope. CBS offered "We Are Men," starring Kal Penn, Jerry O'Connell, Chris Smith and Tony Shahloub, a sitcom about four men forced to live together as roommates. NBC gave us the exceedingly short-lived "Ironside," with Blair Underwood revising the classic cop in a wheelchair role, with an extra helping of badass. NBC also gave us—briefly—"Welcome To the Family," a sitcom about a Latino family and a white family suddenly united when their teenagers decide to get hitched. That one, too, died a quick death. And incredibly, this year, FOX, home of Megyn Kelly/White Santa, has brought us some of the most progressive programming on broadcast TV: "Sleepy Hollow," starring Nicole Beharie as the whip-smart black cop paired up with the time-traveling Ichabod Crane, and "Almost Human," with Michael Ealy playing an android with a heart.
So, whenever I try to make sense of television and race in 2013, I find myself veering between outrage (Seriously? Black women comics aren't "ready" for SNL?) and hope (Angela Bassett and Gabby Sidibe and vodoun on "American Horror Story"!). Hollywood continues to move at turtle's pace, but it's moving. Sputtering movement, yes, but movement, nonetheless. Thanks to the web, the concept of "television" has expanded exponentially, and in order to hold onto any semblance of relevancy (and advertising dollars), traditional TV has to try to keep up. Because Issa Rae is coming for you with her new Youtube channel.


~~~~~~~~~~~~~~~~~~~~~~~~~~~~~~~~~~~~~~~~~~~~~~~~~~~~~~~