Many years ago during the elementary school days, my father occasionally gave me rides to or from school. He was a country music lover, and it was not uncommon for him to play the radio at volumes that ... could conceivably be heard outside the vehicle, particularly with the windows open. I remember being mortified at the thought (in my limited ways of thinking) that other kids might catch me 'listening to COUNTRY music,' of all things! I was sure my life as a human being would be over. I tried every trick in the book to 'encourage' him to turn it down or off, with no more than mixed success.
I don't remember anyone ever making fun of me for 'listening to country music' in those days, so perhaps my fears were unfounded. Now, naturally enough, just a few notes of a Hank Williams or (especially!) Roger Miller song can transport me back into my dad's company, if only for a few moments, and I experience a small ache for him. And then I enjoy the music with its clear tones from my youth and my heritage.
More below! But, first, a word from our sponsor ...
Top Comments recognizes the previous day's Top Mojo and strives to promote each day's outstanding comments through nominations made by Kossacks like you. Please send comments (before 9:30pm ET) by email to topcomments@gmail.com or by our KosMail message board. Just click on the Spinning Top to make a submission. Look for the Spinning Top to pop up in diaries around Daily Kos.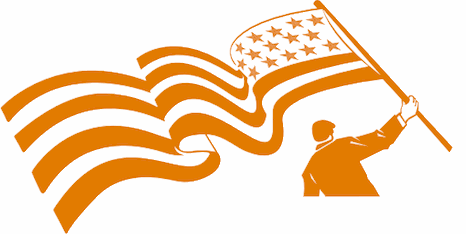 Make sure that you include the direct link to the comment (the URL), which is available by clicking on that comment's date/time. Please let us know your Daily Kos user name if you use email so we can credit you properly. If you send a writeup with the link, we can include that as well. The diarist reserves the right to edit all content.
Please come in. You're invited to make yourself at home! Join us beneath the fleur de kos...
I guess we have all experienced some embarrassment at parental affiliations. But I don't think it was ever anything like THIS young man, named Rain, experienced at the hands of his loving father, Dale! As the story goes, Rain was embarrassed that Dale would wave at his school bus, so he implored his mom to not let him go out there any more and do that. Then, clearly undeterred, Dale stepped it up to an entirely new level. (Link is not to a lengthy video, but merely to a series of very special pictures. Worth the time! Please visit it. Or, if you prefer, there is a YouTube link for a Good Morning America interview with the ... two parties!)
(My favorite 'costume' was of Dale sitting on the toilet with his pants down and a newspaper! Hilarious!)
Of course, a love like Rain's father's will not be deterred. But there are other ways that kind of love manifests itself. My sister (a physician) told us of something one of her co-workers did, to send a clear, loving message to his son. His son was struggling in school - a failure of not adequately applying himself, not lack of aptitude. So, his dad took a day off from work and went to school to accompany his son the entire day, to every class, lunch and PE included. As you can imagine, the event was rather conspicuous, certainly more than a few muted country songs might be, for example. The teachers loved it! A parent showing that degree of interest in and commitment to his son's education! Isn't that great?!
The young fellow had to accept it, mortified and without recourse, as the humiliation continued throughout the day. Eventually (what undoubtedly seemed like several DECADES later) the day came to a merciful close, and the boy felt he had weathered the terrible onslaught.
But then his dad delivered the clincher: 'And if I have to come back, we're holding hands.'
OMG!
I never interviewed the young fellow, but I'll bet that he knows without doubt that his dad is not one to bluff. ::wink:: And that he learned completely new ways to APPLY himself as a result! Whatever challenges he faced after that, lack of motivation was surely not one of them!
On to tonight's comments! (Most graciously collated and formatted by brillig!)


---
Brillig's ObDisclaimer:
The decision to publish each nomination lies with the evening's Diarist and/or Comment Formatter. My evenings at the helm, I try reeeeallllyy hard to publish everything
without
regard to content. I really do, even when I disagree personally with any given nomination. "TopCommentness" lies in the eyes of the nominator and of you, the reader - I leave the decision to you. I do
not
publish self-nominations (ie your own comments) and if I ruled the world, we'd all build community, supporting and uplifting instead of tearing our fellow Kossacks down.
From Tara the Antisocial Social Worker:

From cabaretic's diary Here's What Bisexuality Really is, Andrew: a thoughtful comment from Richard Lyon, and a hilarious one from Batya the Toon.
From Chrislove:

To piggyback on Tara's well-deserving nominations (yes, I peeked in the mailbox!) from cabaretic's excellent diary schooling Andrew Sullivan on bisexuality (which seems to be a Top Comments factory), I would like to submit raptavio's short, but profound, comment, also tagged by raincrow. In addition, our own brillig's comment, which highlights one of the best lines of the diary.
Top Mojo for yesterday January 5th, first comments and tip jars excluded. Thank you
mik
for the mojo magic! For those of you interested in How Top Mojo Works, please see his diary
FAQing Top Mojo
.
1) CBS serving big oil -- Emission Accomplished. n/t by ontheleftcoast — 261
2) Let me get this, ahem, straight. by BenderRodriguez — 208
3) The day it happened, I said by Richard Cranium — 135
4) There's gotta be an easier way to by CFAmick — 132
5) 60 Minutes brand is being destroyed so fast that by LeftHandedMan — 110
6) Turning Utah Blue - one vote at a time by mnguitar — 105
7) This comes to mind..... by skrekk — 98
8) I have always wondered by Reetz — 91
9) Repulsed? by hayden — 90
10) Our furry companions learn to know us, warts and by The Marti — 88
11) why did it take so long? it only took two days! by TrueBlueMajority — 79
12) As a 'retired' 70 year old Army veteran driving by sfcouple — 78
13) The Koch-Roach Brothers strike pay dirt again... by Tackle — 77
14) Well His Basic Human Rights Have Been Stolen by Gooserock — 77
15) Absent religion, by devtob — 78
16) When the show started and I saw.... by dweb8231 — 76
17) CBS silent on Kochs -- Omission Accomplished. n/t by ontheleftcoast — 76
18) You mean the 49ers' game. ;-) by psnyder — 75
19) Religion is the problem. by EarTo44 — 75
20) It is time that those who have benefited most by blue jersey mom — 73
21) You sure? She's addressing the crazies. by Leftcandid — 73
22) Maybe we should have a tax by MadRuth — 73
23) I know what you mean. by ichibon — 72
24) Sounds about right by Mostel26 — 68
25) Find a partner in crime by kerflooey — 67
26) This is at least the 4th debacle in 2 months by wasatch — 67
27) Sekritarmy winning! by arizonablue — 66
28) OhHai Whoknu! The War On New Years, Just Began... by leonard145b — 66
29) You say debacle by tardis10 — 62
30) No by Nastarana — 62
31) WeCanHaz Victorious Sekritarmy Tactics & Strategy: by leonard145b — 62
Top Pictures for yesterday, January 5th. Click any image to be taken to the full comment. Thank you jotter for the image magic!