Interesting year so far. A few stories, but really, not just NSFW, NSFDK, so we'll pass on them. A simmering controversy on the use of the word "choice" when it comes to describing sexual orientation, and a new diary on that that really annoyed me Monday, but I go back to Wee Mama: the reply diary would be true and necessary, but it would not be kind, so maybe not. I have an art diary in the works, but I'll need more time to pull that together, despite what I promised in New Day this morning. So what do I write about tonight?
A history diary about the most persecuted Presidential candidate before the current president, Alfred Emanuel Smith (1873-1944), a governor of New York and the first Roman Catholic to run for president as a nominee of a major party.
But First, A Word From Our Sponsor:
Top Comments recognizes the previous day's Top Mojo and strives to promote each day's outstanding comments through nominations made by Kossacks like you. Please send comments (before 9:30pm ET) by email to topcomments@gmail.com or by our KosMail message board. Just click on the Spinning Top™ to make a submission. Look for the Spinning Top™ to pop up in diaries posts around Daily Kos.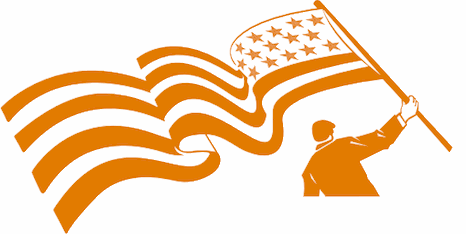 Make sure that you include the direct link to the comment (the URL), which is available by clicking on that comment's date/time. Please let us know your Daily Kos user name if you use email so we can credit you properly. If you send a writeup with the link, we can include that as well. The diarist poster reserves the right to edit all content.
Please come in. You're invited to make yourself at home! Join us beneath the doodle...
Al Smith was born into a working-class family in Manhattan. He had no formal education past grade school because he had to go to work at age 12, when his father died. Smith took various jobs, including a well-paying job at the Fulton Fish Market which brought him to the attention of Tammany Hall, and, at the age of 22, he became a clerk in the office of the Commissioner of Jurors. He was elected to the New York State Assembly as a Democrat in 1904, and elected Speaker in 1913.
Smith gained even greater prominence when he was appointed vice chairman of the New York State Factory Investigating Commission, formed to investigate the fatal Triangle shirtwaist factory fire (1911). This familiarized him with industrial conditions in New York State, and encouraged him to support progressive policies. By 1915, Elihu Root, McKinley's secretary of war, Theodore Roosevelt's secretary of state, and a Republican senator, who had won the Nobel Peace Prize in 1912 for his efforts in behalf of international arbitration of conflicts, could call Smith "the best informed man on the business of the State of New York."
In 1915, Smith was elected to the office of Sheriff of New York. Three years later, he was elected Governor. He lost the position in the Republican landslide of 1920, but regained it in 1922 and kept it through two more election cycles. As Governor, he assisted in the creation of the New York Port Authority, run jointly by New York and New Jersey, which he isn't given credit for on the Port Authority's website, and he sponsored legislation on rent control, tenant protection, workers' compensation, aid to mothers, infants and dependent children, and regulating the hours that women could work. He also put Robert Moses in charge of the state park system. During his tenure as governor, he feuded with the newspaper publisher William Randolph Hearst and the mayor of New York, James J. "Jimmy" Walker, and his reelection victory in 1926 against a very strong Republican candidate (Ogden Mills, a congressman representing parts of New York City) made him the foremost Democrat holding public office in the country.
Smith had been nominated as a candidate for the Presidency at the Democratic National Convention in 1924, but the combination of a late start in the hunt for delegates, his Roman Catholic faith, and a fight over a platform plank denouncing the Ku Klux Klan by name led to a deadlock with a Southern candidate, William McAdoo, and neither received the party nomination. In 1928, Franklin Delano Roosevelt proposed him to the convention as "The Happy Warrior," and Smith was nominated on the first ballot. His New York accent, his Roman Catholicism, his association with a big city political machine, and his stand against Prohibition led to a sound defeat by Herbert Hoover in a campaign characterized by appeals to religious bigotry. Here's an example from a KKK official publication:
And here's the electoral map. Yes, Massachusetts.
In
Up To Now,
a memoir he wrote in 1929
, he proposed that anyone who received as many votes as he did should receive a government post after the election:
Senator-at-large. "A man who receives 15 million votes but not enough to be elected automatically retires to private life and leaves the 15 million unrepresented except in so far as their senators and their congressmen are concerned. As a remedy, I suggest that we can amend our constitution to provide that the candidate for the presidency who receives the second highest number of votes should be entitled to a seat in the United States Senate as a senator-at-large during the term of his successful opponent. ... He would naturally become the leader of the minority party and a good, forceful, vigorous minority is the people's own check on the possible tyranny of a majority."
(I hope the link works; I subscribed to TIME so I could download all the covers I could between now and December 2014).
After his defeat Smith became involved in the project of erecting the Empire State Building, and he became president of the firm that owned and operated it, a position he held until his death. While he supported the nomination of Franklin Delano Roosevelt in 1932, he became a critic of the New Deal and government regulation of industry. He later joined in the formation of the American Liberty League, a nonpartisan organization devoted to protection of the rights of property and opposition to the "political experiments" being conducted by the Roosevelt Administration. Smith supported Republican presidential candidates in 1936 and 1940.
The core of this is a 500-word entry I wrote for The Encyclopedia of World History, Marsha E. Ackermann, et al., eds., vol. 5 (New York: Facts On File, Inc., 2008). Further Reading: Matthew Josephson and Hannah Josephson, Al Smith, Hero of the Cities: A Political Portrait (Boston: Houghton Mifflin, 1969); Robert A. Slayton, Empire Statesman: The Rise and Redemption of Al Smith (New York: The Free Press, 2001); Robert F. Wesser, A Response to Progressivism: The Democratic Party and New York Politics, 1902-1918 (New York: New York University Press, 1986). I really must develop more discipline about what I do when.
And now for the stuff that makes this Top Comments:

TOP COMMENTS, January 8, 2014: Thanks to tonight's Top Comments contributors! Let us hear from YOU when you find that proficient comment.

From a2nite:

Stuart Heady contributed an excellent and diary-worthy comment about the problems underlying depressed voter turnout to kos's GOTV in 2014 diary.
From edrie:

A succinct but visually satisfying comment from glb3 in jed Lewison's diary, Top Christie aide: 'Time for some traffic problems in Fort Lee'
From your intrepid diarist:

In my diary about the coming out of a top-rank European soccer player after his retirement, gchaucer expressed a wonderful hope for the (I hope) near future.

Paleo proposed a history of political denials that was flagged by leevank in Ian Reifowitz's diary on the escalation of the George Washington Bridge lane closures scandal.
TOP MOJO, January 7, 2014
(excluding Tip Jars and first comments):
1) You are NOT alone! by dawgflyer13 — 146
2) The cop deserves a medal by MadScientist — 142
3) Not gonna use `em? Riiiiight! by JeffW — 122
4) Rush Limbaugh and Stratfor: a scary combo by Sharon Wraight — 112
5) Glenn Greenwald discusses the article by Don midwest — 107
6) It's Betty Medsger, not Mazzetti by david mizner — 100
7) And this... by Susan G in MN — 95
8) If Snowden had leaked when W was president by RFK Lives — 92
9) That cop probably faces severe discipline by Hatrax — 92
10) Good thing we were protected by the NSA by ypochris — 92
11) It's kind of sad by Betty Pinson — 90
12) yes - author of NYT story is Massetti but past by Don midwest — 88
13) Huh? by Sharon Wraight — 86
14) Welcome back everyone! by dopper0189 — 85
15) Heading Home With 48 Bombs. by Gooserock — 85
16) Actually, am not licensed in any state but MS by My Philosophy — 85
17) On the other hand, if you had read and by JesseCW — 80
18) See, if LAW ENFORCEMENT is your mission by bobdevo — 80
19) Vets speaking up... good ..kinda like unplugging by Vetwife — 79
20) In 2000 I left Arkansas... by rserven — 76
21) to quote Eddie Murphy in Trading Places... by dougymi — 75
22) One part by Hannibal — 70
23) I think she meant just for the article by Burned — 69
24) Add Janet Napolitano to the anti-Snowden chorus by Shockwave — 67
25) Batchlor of Science? by David54 — 66
26) A good place to begin would be Kossacks by Gordon20024 — 65
27) They changed history, they were brave by Betty Pinson — 65
28) Cool! Right-Wing Assholes.... by leftykook — 63
29) My biological family is entirely Republican, by Bob Love — 61
30) You're not alone in this: by PhilJD — 60
For an explanation of How Top Mojo Works, see
mik
's
FAQing Top Mojo
TOP PHOTOS, January 7, 2014: Enjoy jotter's wonderful PictureQuilt below. Just click on the picture and it will magically take you to the comment that features that photo. Have fun, Kossacks!