But First, A Word From Our Sponsor:
Top Comments recognizes the previous day's Top Mojo and strives to promote each day's outstanding comments through nominations made by Kossacks like you. Please send comments (before 9:30pm ET) by email to topcomments@gmail.com or by our KosMail message board. Just click on the Spinning Top™ to make a submission. Look for the Spinning Top™ to pop up in diaries posts around Daily Kos.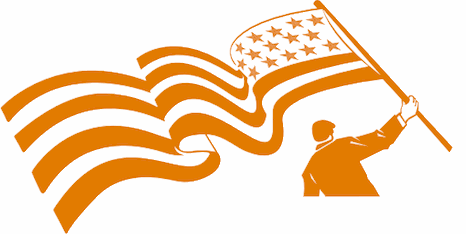 Make sure that you include the direct link to the comment (the URL), which is available by clicking on that comment's date/time. Please let us know your Daily Kos user name if you use email so we can credit you properly. If you send a writeup with the link, we can include that as well. The diarist poster reserves the right to edit all content.
Please come in. You're invited to make yourself at home! Join us beneath the doodle...
Today could have been a very different day for the people of Virginia. After a hard fought race against Über-Republican Ken Cuccinelli, one of the most extreme of the extreme right wingers, Democrat Terry McCauliffe beat back the proudly misogynistic bigot. Indeed, after a recount found Democrat Mark Herring winning the Attorney General seat, you might say that Virginia saved itself from stepping in a big stinkin' pile of Tea Party doo doo. So there was much to celebrate in Virginia as Terry McAuliffe was sworn in as the Commonwealth's 72nd Governor.
McAuliffe wasted no time in issuing his first executive order as the newly minted Governor and it is one that can make the people of Virginia proud.
My administration is committed to keeping Virginia open and welcoming to all who call our Commonwealth home," McAuliffe said. "Executive Order Number 1 sets the tone for an administration that will not accept discrimination in any form, and one that will work tirelessly to ensure all Virginians have equal opportunity in the workplace, no matter their backgrounds, race, religion, or whom they love.
Bolding proudly mine.

Below is the full text of the order.
NUMBER ONE (2014): EQUAL OPPORTUNITY

Importance of the Initiative

By virtue of the authority vested in me as governor, I hereby declare that it is the firm and unwavering policy of the Commonwealth of Virginia to assure equal opportunity in all facets of state government. The foundational tenet of this Executive Order is premised upon a steadfast commitment to foster a culture of inclusion, diversity, and mutual respect for all Virginians.

This policy specifically prohibits discrimination on the basis of race, sex, color, national origin, religion, sexual orientation, gender identity, age, political affiliation, or against otherwise qualified persons with disabilities. The policy permits appropriate employment preferences for veterans and specifically prohibits discrimination against veterans.

State appointing authorities and other management principals are hereby directed to take affirmative measures, as determined by the Director of the Department of Human Resource Management, to emphasize the recruitment of qualified minorities, women, disabled persons, and older Virginians to serve at all levels of state government. This directive does not permit or require the lowering of bona fide job requirements, performance standards, or qualifications to give preference to any state employee or applicant for state employment.

Allegations of violations of this policy shall be brought to the attention of the Office of Equal Employment Services of the Department of Human Resource Management. No state appointing authority, other management principal, or supervisor shall take retaliatory actions against persons making such allegations.

Any state employee found in violation of this policy shall be subject to appropriate disciplinary action.

The Secretary of Administration is directed to review and update annually state procurement, employment, and other relevant policies to ensure compliance with the non-discrimination mandate contained herein, and shall report to the Governor his or her findings together with such recommendations as he or she deems appropriate. The Director of the Department of Human Resource Management shall assist in this review.

This Executive Order supersedes and rescinds Executive Order No. 6 (2010), Equal Opportunity, issued by Governor Robert F. McDonnell on February 5, 2010.
The link to the
previous order
made by Governor Bob McDonnell in 2010 has already been removed. In a detestably bigoted move, McDonnell signed this order that conspicuously lifted out sexual orientation from previous language issued in an order from 2006 by then Governor Tim Kaine. This allowed the state to openly discriminate against the LGBT community, something the rabid Old Dominion right wing does with pure relish.
Although I have never been a tremendous fan of Terry McAuliffe, what he did today shows promise for the LGBT people who call Virginia their home. A wind of change is blowing through the halls of power in Richmond even as the state waits on the outcome of a very important recent special election. Control of the Senate hangs in the balance. In what is certainly going to wind up in a recount, Democrat Lynwood W. Lewis Jr. currently leads by the narrowest of margins against his Republican opponent Wayne Coleman. If Lewis squeaks this out, the Tea Party will have a very difficult time pushing their petty agenda on the citizens of Virginia. That's a win for the entire country.

Now on to Tops!
TOP PHOTOS
January 10, 2014
Enjoy jotter's wonderful PictureQuilt™ below. Just click on the picture and it will magically take you to the comment that features that photo. Have fun, Kossacks!