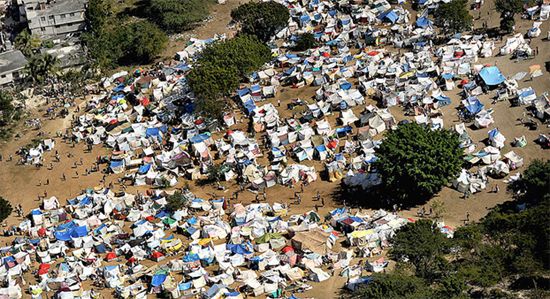 Haiti: The forgotten victims/Les victimes oubliées
Commentary by Black Kos Editor Denise Oliver-Velez
On Tuesday, January 12, 2010, four years ago, a catastrophic magnitude 7.0 earthquake hit Haiti, killing more than 300,000 people and leaving countless numbers of people homeless. Memorial services were held in Haiti this Sunday, in the U.S. (where there is a population of over 830,000 Haitian-Americans) and in other parts of the Haitian diaspora.
Please take a moment of silence in memory, and then be silent no more. Time for screams of outrage.
Amnesty International researcher Chiara Liguori, wrote:

Unsurprisingly, in the aftermath of the earthquake, Haiti was headline news across the globe. Yet four years on, with the cameras gone, the problems and suffering of the people remain.

It is estimated that almost 150,000 people are still living in 271 displacement camps, often in appalling conditions. The lack of access to basic services such as safe water, sanitation and waste disposal leaves them exposed to the risk of cholera and other diseases. Many still live in makeshift shelters, vulnerable to flooding, especially during hurricane season.

It's unacceptable enough that people are still living like this. But many Haitians living in displacement camps also have to contend with the constant fear of being forcibly evicted. Since 2010, more than 60,000 people have been forced from their makeshift shelters, and it is estimated that almost half of those living in displacement camps face the ongoing threat of forced eviction.

Amnesty International denounced the situation in a report released last April in Port-au-Prince, the Haitian capital. The country's authorities reacted promptly and committed themselves to thoroughly investigating the evictions. Yet no perpetrator has, to our knowledge, been brought to justice. And while the evictions stopped for a couple of months, they have continued again since June.
How easy for many of us to ignore what is happening there. We tend to ignore the Caribbean in general, and Haiti gets the shortest shrift.
Exploiters of Haiti haven't failed to pay attention however, even though we were lulled after the media explosion of interest four years ago.
This exploitation has been dubbed "disaster predation".
Instead of bringing relief to Haitians, the world's generosity in response to the Earthquake merely brought the country to the attention of its most rapacious disaster predators. Almost immediately, and despite a ban on adoptions, numerous plane loads of children were transported to the U.S., France, and Holland. The removal of a group's youngest citizens has traditionally been the way to undermine a culture; this continues at a rate of about 2,000 children per year from Haiti. In the political sphere, by Spring 2010, former U.S. President Clinton had managed a coup that forced an 18-month State of Emergency onto the country and brought it under the rule of a group of wealthy investors called the Commission for the Reconstruction of Haiti (CIRH). This group has been dismantled, but only because it became incorporated into the government after the fraudulent elections of 2010-2011. For example, CIRH member Laurent Lamothe became Haiti's Prime Minister; other members Gregory Mevs (of Haiti's wealthy family) and Bill Clinton are the co-chairs of the so-called Presidential Advisory Council for Economic Growth and Investment. Thus far, the crowning achievement of this group has been the inauguration, on October 22, 2012 of Haiti's Caracol Industrial Park: a massive sweatshop zone that employ workers for a maximum of $0.87 per hour. The toxic dyes from the park and the influx of population into this previously rural area are expected to destroy a river and the neighboring coast. Despite the Haitian Constitution's clear statements that "coasts, springs, rivers, water courses, mines, and quarries" are a commons, the CIRH veterans have set about to sell all of them. Many farmers who opposed the landgrabs have paid for it with their lives.
(my bold)
There are a lot of bad guys in this. The usual suspects. But I appeal to Democrats to castigate Bill Clinton, along with the current Obama administration's foreign policy (which is no better or worse than any U.S. policy historically for Haiti under any administration) and the Congress.
I have made my beliefs clear in the past about Haiti, in posts like "Haitians fought in our Revolutionary War...we turned our backs on theirs" and why I feel Haiti is still paying the price for having had the audacity to free itself from the yoke of slavery over 200 years ago.
So as we remember, let us not remain silent. Haiti may not be in our headlines, but it should be in our hearts and a part of our activism.
~~~~~~~~~~~~~~~~~~~~~~~~~~~~~~~~~~~~~~~~~~~~~~~~~~~
News by dopper0189, Black Kos Managing Editor
~~~~~~~~~~~~~~~~~~~~~~~~~~~~~~~~~~~~~~~~~~~~~~~~~~~

~~~~~~~~~~~~~~~~~~~~~~~~~~~~~~~~~~~~~~~~~~~~~~~~~~~
Here is the machinery of racism—the privilege of being oblivious to questions, of never having to grapple with what is around you. The Atlantic: What It Means to Be a Public Intellectual.
~~~~~~~~~~~~~~~~~~~~~~~~~~~~~~~~~~~~~~~~~~~~~~~~~~~
Yesterday Dylan Byers, Politico's media reporter, sent out this tweet:

He was then asked to offer suggestions of his own. Byers didn't immediately answer. After being berated for an hour and a half he decided he should:
Byers's contenders were all white men and a white woman disqualified on account of death. This was caricature—a pose not wholly unfamiliar to Byers—and it was greeted with all the mockery which #blacktwitter so often musters. But black people—and #blacktwitter—mostly laugh to keep from crying.
This began because I claimed that Melissa Harris-Perry is "America's foremost public intellectual." I made this claim because of Harris-Perry's background: Ph.D. from Duke; stints at Princeton and Tulane; the youngest woman to deliver the Du Bois lecture at Harvard; author of two books; trustee at the Century Foundation. I made this claim because of her work: I believe Harris-Perry to be among the sharpest interlocutors of this historic era—the era of the first black president—and none of those interlocutors communicate to a larger public, and in a more original way, than Harris-Perry.
Now Melissa Harris-Perry neither needs (nor likely much cares about) my endorsement. Regrettably, there's no cash attached to the "TNC Public Intellectual Prize." Moreover, other people will make other cases. What sets Byers apart is the idea that considering Harris-Perry an intellectual is somehow evidence of inferior thinking.
I came up in a time when white intellectuals were forever making breathless pronouncements about their world, about my world, and about the world itself. My life was delineated lists like "Geniuses of Western Music" written by people who evidently believed Louis Armstrong and Aretha Franklin did not exist. That tradition continues. Dylan Byers knows nothing of your work, and therefore your work must not exist.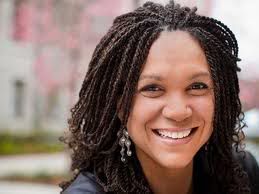 ~~~~~~~~~~~~~~~~~~~~~~~~~~~~~~~~~~~~~~~~~~~~~~~~~~~
BET's latest attempt to move away from music videos and establish itself as a hit-maker in the mold of AMC and FX. BusinessWeek: Being Mary Jane Finds an Overlooked Audience: Black Women.
~~~~~~~~~~~~~~~~~~~~~~~~~~~~~~~~~~~~~~~~~~~~~~~~~~~
On Tuesday night, BET (VIA) unveiled Being Mary Jane, its new drama starring Gabrielle Union. More than 5.1 million people tuned in—the premiere was shown back to back, with the first run earning 3.3 million viewers, and the second snagging an additional 1.8 million—making it one of BET's most successful premieres to date.
The show is about a young talk-show host who navigates life (her friend almost commits suicide), love (she slept with a married man), and her dysfunctional family (her mother is dying and her niece wants to do porn), plus tons of other scandals likely to arise during the show's eight-episode season. Being Mary Jane is clearly aimed at women, who so far have made up three-quarters of its audience.
It's also the latest in BET's attempt to move away from music videos and establish itself as a hit-maker in the mold of AMC (AMC) and FX (FOX). Last year, BET's audience was about 85 percent black, according to media analyst company Horizon Media, and as any regular TV or movie-watcher knows, it's still a challenge for black-focused programming to cross over to white audiences. That's probably why so much has been made of the success of ABC's (DIS) 2012 political thriller, Scandal, which saw Kerry Washington become the first African American female lead in a network drama in more than 40 years. On the eve of the show's second season, the New York Times wondered "whether Scandal represents a new era of post-racial television, in which cast members are ethnically diverse but are not defined by their race or ethnicity."
Mary Jane has gotten middling reviews so far, and it seems unlikely that it'll be BET's ticket to a Mad Men-level breakout. But it does highlight the often ignored fact that there's an audience of black women who've been waiting—and waiting—for cable networks to create quality programming specifically for them.


Courtesy BET Networks/Quantrell D. Colbert
Gabrielle Union in Being Mary Jane
~~~~~~~~~~~~~~~~~~~~~~~~~~~~~~~~~~~~~~~~~~~~~~~~~~~

~~~~~~~~~~~~~~~~~~~~~~~~~~~~~~~~~~~~~~~~~~~~~~~~~~~
The late icon was a part of the evolution that he chronicled. The Root: Amiri Baraka: Political Poet and Poetic Politician.
~~~~~~~~~~~~~~~~~~~~~~~~~~~~~~~~~~~~~~~~~~~~~~~~~~~
The death of Amiri Baraka this past Thursday at age 79 marks the end of both an extraordinary life and an important cultural and political era when poets did not simply write about political upheavals and revolutions, but at times actively participated and led them. His life's arc, from poet to black power icon to university professor, offers a portrait of a remarkable if controversial and at times misunderstood public intellectual and activist.
Baraka found beauty in the grotesque histories of slavery and Jim Crow, delivering rapid-fire poems like words of fire that shook the nation during the 1960s. Boldly combining art and activism in ways that inspired and inflamed, he went from being the enfant terrible of the Beat era to black nationalist poet before unapologetically embracing Marxism.
In many ways his life reflects now-vanished opportunities for public engagement in the 20th century. Born Everett LeRoi Jones in 1934, Baraka came of age during the shifting tides of post-war America, when the struggle to end Jim Crow segregation, coupled with stints at Cold War-era Howard University and the U.S. Air Force, helped to shape the ideas that would soon make him one of his generation's protean figures. A fateful trip to Cuba in 1960 and research on Blues People: Negro Music in White America helped to radicalize the poet then known as LeRoi Jones.
It was the assassination of his friend Malcolm X, however, that transformed the fiery artist into a revolutionary. In short order he relocated to Harlem, where he founded the Black Arts Repertory Theater and School—a melding of politics and culture that sparked a national Black Arts Movement.
Reflecting his ambitions for political organizing, three years after being beaten and arrested during Newark, N.J.'s destructive 1967 riot, the newly rechristened Amiri Baraka helped to lead a black and Puerto Rican political coalition that elected the city's first black mayor, Kenneth Gibson. In 1972, Baraka, who had been know for angry, raging poems designed to purposely rattle the white establishment, became black America's unofficial prime minister. He presided, along with Michigan Rep. Charles Diggs and Gary, Ind., Mayor Richard Hatcher, over a National Black Political Convention, designed to foster "unity without uniformity" in hopes of consolidating black political power nationwide.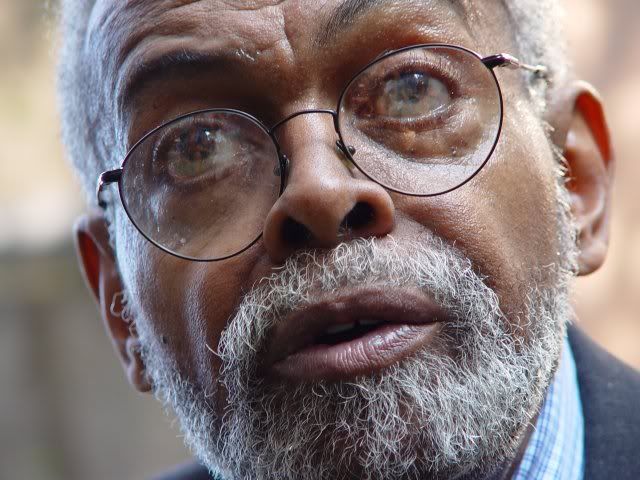 Amiri Baraka


~~~~~~~~~~~~~~~~~~~~~~~~~~~~~~~~~~~~~~~~~~~~~~~~~~~


~~~~~~~~~~~~~~~~~~~~~~~~~~~~~~~~~~~~~~~~~~~~~~~~~~~
A glimmer of hope in a troubled region. BBC: France brokers partial truce in CAR capital Bangui.
~~~~~~~~~~~~~~~~~~~~~~~~~~~~~~~~~~~~~~~~~~~~~~~~~~~
Rival militiamen have embraced each other in a district of the Central African Republic capital Bangui after the French military brokered a truce. Gunmen laid down arms in the city's southern district of Bimbo after days of bitter fighting there between Muslim and Christian groups.
The violence-racked city is much calmer though fighting continues elsewhere, a BBC correspondent reports.
Talks are due to begin on Monday on electing a new, acting president. Michel Djotodia, who served as interim president after his mainly Muslim Seleka rebels took power in a coup last March, has left the country, with reports that he will go into exile in Benin.
At least 1,000 people have been killed and tens of thousands have fled their homes since violence broke out in the Christian-majority country in December.
France, the former colonial power, has deployed 1,600 troops to try to restore peace, along with an African Union force of some 4,000. The UN has warned of an impending humanitarian disaster in the country.


Heavily armed fighters can still be seen across Bangui
~~~~~~~~~~~~~~~~~~~~~~~~~~~~~~~~~~~~~~~~~~~~~~~~~~~~~~~~~~
Voices and Soul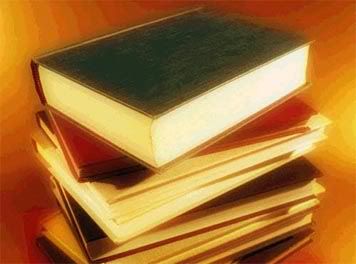 by Justice Putnam
Black Kos Poetry Editor
I first became aware of Amiri Baraka when he was still Leroi Jones, as part of the pantheon of Beat Poets. I readily embraced his new name and counted on Baraka to speak truth to power.
He never faltered.
Much has been said about his life and passing. In moments such as these, I prefer Amiri to speak for himself.

In town, in town, in town



Something in the way of things
Something that will quit and won't start
Something you know but can't stand
Can't know get along with
Like death
Riding on top of the car peering through the windshield for his cue
Something entirely fictitious and true
That creeps across your path hallowing your evil ways
Like they were yourself passing yourself not smiling
The dead guy you saw me talking to is your boss
I tried to put a spell on him but his spirit is illiterate

I know things you know and nothing you don't know
'cept I saw something in the way of things
Something grinning at me and I wanted to know, was it funny?
Was it so funny it followed me down the street
Greeting everybody like the good humor man
But an they got the taste of good humor but no ice cream
It was like dat
Me talking across people into the houses
And not seeing the beings crowding around me with ice picks
You could see them
But they looked like important Negroes on the way to your funeral
Looked like important jiggaboos on the way to your auction
And let them chant the number and use an ivory pointer to count your teeth
Remember Steppen Fetchit
Remember Steppen Fetchit how we laughed
An all your Sunday school images giving flesh and giggling
With the ice pick high off his head
Made ya laugh anyway

I can see something in the way of our selves
I can see something in the way of our selves
That's why I say the things I do, you know it
But its something else to you
Like that job
This morning when you got there and it was quiet
And the machines were yearning soft behind you
Yearning for that nigga to come and give up his life
Standin' there bein' dissed and broke and troubled

My mistake is I kept sayin' "that was proof that God didn't exist"
And you told me, "nah, it was proof that the devil do"
But still, its like I see something I hear things
I saw words in the white boy's lying rag
said he was gonna die poor and frustrated
That them dreams walk which you 'cross town
S'gonna die from over work
There's garbage on the street that's tellin' you you ain't shit
And you almost believe it
Broke and mistaken all the time
You know some of the words but they ain't the right ones
Your cable back on but ain't nothin' you can see
But I see something in the way of things
Something to make us stumble
Something get us drunk from noise and addicted to sadness
I see something and feel something stalking us
Like and ugly thing floating at our back calling us names
You see it and hear it too
But you say it got a right to exist just like you and if God made it
But then we got to argue
And the light gon' come down around us
Even though we remember where the (light or mic) is
Remember the Negro squinting at us through the cage
You seen what I see too?
The smile that ain't a smile but teeth flying against our necks
You see something too but can't call its name

Ain't it too bad y'all said
Ain't it too bad, such a nice boy always kind to his motha
Always say good morning to everybody on his way to work
But that last time before he got locked up and hurt, real bad
I seen him walkin' toward his house and he wasn't smiling
And he didn't even say hello
But I knew he'd seen something
Something in the way of things that it worked on him like it do in will
And he kept marching faster and faster away from us
And never even muttered a word
Then the next day he was gone
You wanna know what
You wanna know what I'm talkin' about
Sayin' "I seen something in the way of things"
And how the boys face looked that day just before they took him away
The is? in that face and remember now, remember all them other faces
And all the many places you've seen him or the sister with his child
Wandering up the street
Remember what you seen in your own mirror and didn't for a second recognize
The face, your own face
Straining to get out from behind the glass
Open your mouth like you was gon' say somethin'
Close your eyes and remember what you saw and what it made you feel like
Now, don't you see something else
Something cold and ugly
Not invisible but blended with the shadow criss-crossing the old man
Squatting by the drug store at the corner
With is head resting uneasily on his folded arms
And the boy that smiled and the girl he went with

And in my eyes too
A waving craziness splitting them into the jet stream of a black bird
Wit his ass on fire
Or the solomNOTness of where we go to know we gonna be happy

I seen something
I SEEN something
And you seen it too
You seen it too
You just can't call it's name name name name name name name
~~~~~~~~~~~~~~~~~~~~~~~~~~~~~~~~~~~~~~~~~~~~~~~~~~~~~~~
Welcome to the Black Kos Community Front Porch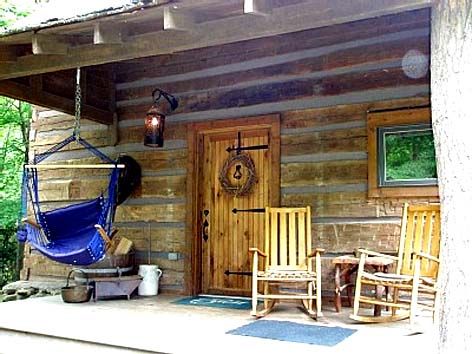 Please take a moment to share us with your social networks.