My antennae are always keenly attuned to diary possibilities. My list of diaries to write is in the hundreds, I suppose. Occasionally I go through that list to see if something 'grabs' me, indicating that it is time. But most times my list just grows longer, and I find things with a more immediate inner urgency. (Or maybe they find me!)
Tonight's topic is courtesy of Dragon5616's excellent New Day diary yesterday
Dragon asked his diary guests to give their favorite German word.
More below! But, first, a word from our sponsor ...
Top Comments recognizes the previous day's Top Mojo and strives to promote each day's outstanding comments through nominations made by Kossacks like you. Please send comments (before 9:30pm ET) by email to topcomments@gmail.com or by our KosMail message board. Just click on the Spinning Top to make a submission. Look for the Spinning Top to pop up in diaries around Daily Kos.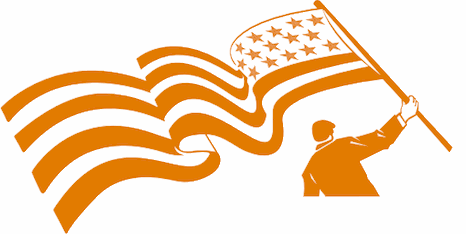 Make sure that you include the direct link to the comment (the URL), which is available by clicking on that comment's date/time. Please let us know your Daily Kos user name if you use email so we can credit you properly. If you send a writeup with the link, we can include that as well. The diarist reserves the right to edit all content.
Please come in. You're invited to make yourself at home! Join us beneath the fleur de kos...
My introduction to German was somewhat inauspicious. I began studying German in high school, in preparation for what I thought might be an engineering course of studies. I took it for four years, learned a fair amount of vocabulary and a reasonable amount of grammar, but, for me, it wasn't a living language. It was fairly dry, without connection to anything real.
That changed for me when I went to visit my best friend from high school when he was studying in Germany for a year. All of a sudden the language was real, vibrant. People really used it to communicate! It was so compelling that my mind followed conversations down the hall outside his dorm room, listening to its rhythms, its structure, its imagination. The study of German has been one of the great loves of my life ever since.
So, dear Dragon, my reply to your diary is here, tonight.
I have so many German words I love that narrowing it to a single word is a terrific challenge. I guess if I had to pick one it would be Einfühlungsvermögen. Einfühlungsvermögen is commonly translated something like 'compassion,' but for me that does not begin to encompass its depth and richness. A wonderful English phrase speaks of 'walking a mile in someone else's shoes.' Einfühlungsvermögen, I think, goes much deeper, being the capacity to feel one's way into the complete circumstances of another, into their gifts, their challenges. Compassion, yes, but with understanding and comprehension in equal measure. Compassion as it might be in three or more dimensions.
The word takes me into one of the aspects of the language I like best. Though no definitive number really exists, I have read hypotheses that a non-native English speaker can basically 'get by, communicatively, with perhaps 850 words of basic English vocabulary. To do the same thing in German, it seems a significantly larger vocabulary would be required, perhaps three times as many, 2800 words, 3000, something like that. But, as one progresses in one's study of English, one encounters ever more new and unique words. In German, that is less true, as one encounters a seemingly ever higher percentage of compound words - words made up of the combination of two or more much more common words. In German, those words are called Zusammensetzungen (pl.), literally 'set together' words. (Zusammensetzung is ITSELF a Zusammensetzung!)
A number of words from German have found homes in our American English. Kinder/garten is a Zusammensetzung meaning … garden of children. Volks/wagen is a Zusammensetzung meaning car of the people. Still other words we may encounter have German origins.
Clearly Schaden/freude is well known now for its political application, referring to joy at someone else's misfortune. The word may seem innocuous, but there is a viciousness in it that should be disturbing. It is a good word to the extent that it describes the phenomenon better than any English equivalent, but it is almost the diametrical opposite of Einfühlungs/vermögen. No compassion is involved, and almost never any good will.
We speak in terms of giving people flak for something they've done or are doing. Flak comes from Flieger/abwehr/kanone, or anti-aircraft gun. Or a movie from the era of WW II might mention the German Gestapo. Gestapo comes from Geheime/staats/polizei, or secret state police. Or Nazi, National/sozialist.
There are simple and complex Zusammensetzungen that may appeal to us. Hand/schuhe is German for hand shoes, or … gloves! Stink/tier is the word they use for stink animal, or skunk! The year I studied in Germany I was the beneficiary of a financial aid program known as Bafög. The full word is Bundes/ausbildungs/förderungs/gesetz, or the federal law that provides for financial assistance to students of higher education! Isn't that remarkable?! As long as it is, it is shorter than the words required in English to duplicate the concept!
There are much longer German words than that, but I cannot think of any at the moment. Even Germans become exhausted with such Zungen/brecher (a compound word meaning tongue breaker or tongue twister, as we would call it) after a time, so they take tiny portions of the word to make the new word I just used, much more easily expressed. So Bundesausbildungsförderungsgesetz becomes Bafög. B from Bundes, a from Ausbildung, fö from Förderung, and G from Gesetz.
Here is one last German compound word to leave you with (I thought of a longer one): Donau/dampf/schiff/fahrt/gesellschafts/kapitäns/mützen/reinigungs/automaten/mechaniker/meister/ausbildung.
On to tonight's comments! Formatted and collated by brillig!
---
Brillig's ObDisclaimer:
The decision to publish each nomination lies with the evening's Diarist and/or Comment Formatter. My evenings at the helm, I try reeeeallllyy hard to publish everything
without
regard to content. I really do, even when I disagree personally with any given nomination. "TopCommentness" lies in the eyes of the nominator and of you, the reader - I leave the decision to you. I do
not
publish self-nominations (ie your own comments) and if I ruled the world, we'd all build community, supporting and uplifting instead of tearing our fellow Kossacks down.
From Puddytat:

I laughed my a$$ off at Bob Love's description of the "new and approved" Texas Bible.
From blueoregon:


Hi- I'd like to nominate Crashing Vor's comment in Laura Clawson's fine diary, because he states exactly how I feel.
(
Note
from BeninSC: My apologies to
blueoregon
for originally missing this submitted comment. We really appreciate your taking the time to submit that!)
From brillig:

Interesting take on Chris Christie and Hurricane Sandy from Jacoby Jonze, in Barbara Morrill's Feds to investigate Christie's use of Hurricane Sandy relief fund
From BeninSC:


Flagged by jan4insight, this comment by mph2005 talks about the war on miners.
Top Mojo for yesterday January 12th, first comments and tip jars excluded. Thank you
mik
for the mojo magic! For those of you interested in How Top Mojo Works, please see his diary
FAQing Top Mojo
.
1) I'm sorry, but I didn't care for Russert much, by commonmass — 158
2) As I said at the time . . . by Aji — 153
3) Well, why would Christie refuse billions to by MA Liberal — 148
4) As Aji has said, Carter was to me: by Meteor Blades — 145
5) I've broken down several times gathering assets by navajo — 125
6) Wow, that map is an eye-opener! by jan4insight — 117
7) And Neeta, warrior sister in your own right: by Aji — 112
8) It was an absolutely stunning piece you sent him by navajo — 109
9) More importantly, most of the TPP's most by cai — 107
10) According to the document's "Track 7," they were by nailbender — 101
11) He was so pleased to speak with you on the phone by navajo — 99
12) I created this in hopes of honoring Carter: by GreyHawk — 92
13) Why is it always a shock when by Vita Brevis — 91
14) This is a terrible, terrible disaster by Phoebe Loosinhouse — 90
15) May his memory remain forever green by Kitsap River — 90
16) Thank you for this lovely tribute to a great man by arizonablue — 87
17) The TPP (Totally Pissing on People) Agreement by Jim P — 87
18) I know you have. by Aji — 87
19) he's talking about by AlyoshaKaramazov — 86
20) Not half as honored . . . by Aji — 84
21) Thank you by navajo — 83
22) RIP, Carter. by BeninSC — 82
23) He wanted to be in on awarding the contracts by domestic goddess — 81
24) Not mutually exclusive by Dallasdoc — 80
25) This is getting personal for me... by leftykook — 79
26) On the roof, I believe. n/t by Meteor Blades — 79
27) RIP, and bless you for this wonderful tribute. by blue jersey mom — 78
28) Nor I, commonmass by Diana in NoVa — 76
29) This is exactly right: by concernedamerican — 76
30) What is the difference? by Arun — 74
31) Some Democrats appreciate the support of Labor by divineorder — 74
Top Pictures for yesterday, January 12th. Click any image to be taken to the full comment. Thank you jotter for the image magic!