Interrogatories
What's your take on the Christie affair? Do you think he'll resign if implicated? If so, it that the end of his political career (and the start of his Fox News career)?
Have you ever dressed up a pet and lived to tell the tale? Got pics?
What form of organization describes you best? A total mess but you know exactly where everything is, scrupulously tidy and everything in its place, or maybe something else?
The Twitter Emitter
"I should go to bed." Translation: Let me continually refresh my tabs for another hour.

— RapGamePhilipGlass (@GuildedAge) January 13, 2014
Britt Hume says Christie is in trouble because of our "feminized" culture. Corruption and bullying are just good masculine traits.

— Chris Dashiell (@cdashiell) January 13, 2014
Chris Christie can't comment on those new allegations yet. His remaining staff are waiting for him to finish his workout.

— Top Conservative Cat (@TeaPartyCat) January 13, 2014
Bill and Emma Keller are invited to die and show us all how it should be done

— kara vallow (@teenagesleuth) January 13, 2014
google bought nest so that google glass can see the temp in your house and roast you when skynet is activated.

— Oliver Willis (@owillis) January 13, 2014
Rich people are the victims here because all the hungry people want a piece of them.

— Chris Dashiell (@cdashiell) January 13, 2014
What happens when there's a scandal about water rights or something -- will media be forced to call it "Water-Gate"?

— Tom Tomorrow (@tomtomorrow) January 14, 2014
Bush left us with 2 failing wars and depression. But at least he didn't get 10 million people health insurance.

— LOLGOP (@LOLGOP) January 14, 2014
They really need to take a closer look at the violent video games these 71-year-old retirees are playing.

— David Waldman (@KagroX) January 14, 2014
2.3 million children live with unemployed parents who were cut off from benefits, and yet Democrats STILL won't repeal child labor laws.

— Top Conservative Cat (@TeaPartyCat) January 14, 2014
In 1784, the United States ratified a peace treaty with England that ended the Revolutionary War.
In 1954, Baseball player Joe Dimaggio and actress Marilyn Monroe were married at San Francisco City Hall.
In 1963, George Wallace was sworn in as governor of Alabama with a pledge of "segregation forever."
In 1952, The Today Show debuted on NBC with host Dave Garroway.
In 1967, an event called The Human Be-In took place in San Francisco's Golden Gate Park, which is said by some to have been the start of the Summer of Love.
In 1978, British punk band The Sex Pistols played their final gig (at Winterland in San Francisco) and broke up. I witnessed the show, but not the break up. ;-)
In 2005, Army Specialist Charles Graner Jr., the reputed ringleader of the rogue guards at the Abu Ghraib prison, was convicted at Fort Hood, Texas, of abusing Iraqi detainees. He was later sentenced to 10 years in prison.
Born on This Day
1507 - Luca Longhi, Italian Mannerist painter (d. 1580)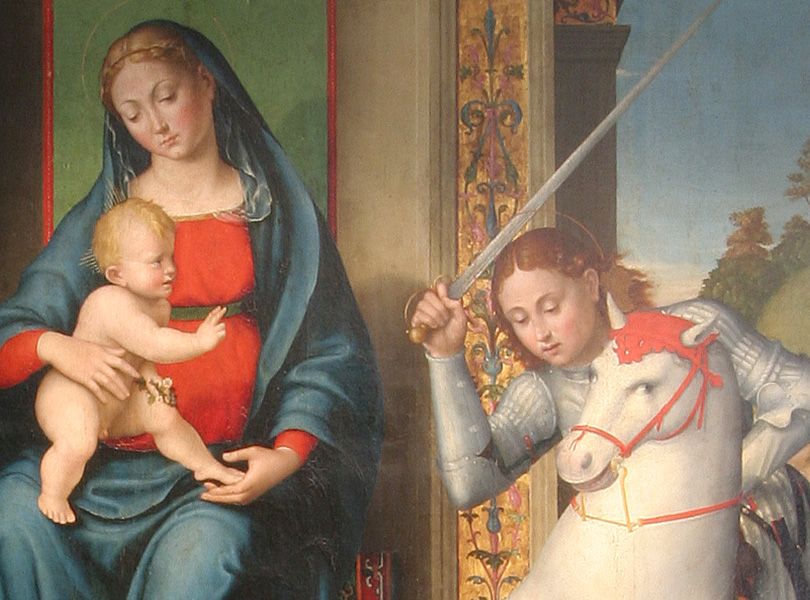 1600 - (baptism) Pieter van Avont, Flemish painter (d. 1652)
1684 – Jean-Baptiste van Loo, French painter (d. 1745)
1741 – Benedict Arnold, American/British general (d. 1801)
1780 – Henry Baldwin, U.S. Supreme Court Justice (d. 1844)
1833 - Ferdinand Meyer-Wismar, German painter (d. 1917)
1836 – Henri Fantin-Latour, French painter (d. 1904)
1841 – Berthe Morisot, French painter (d. 1895)
1852 - Johannes Christiaan Karel Klinkenberg, Dutch canalscape painter (d. 1924)
1859 - Paolo Sala, Italian canalscape painter (d. 1929)
1860 - Domenico Pennacchini, Italian painter (d. 1910)
1875 – Albert Schweitzer, Alsatian physician, Nobel laureate (d. 1965)
1883 – Nina Ricci, Italian-born French fashion designer (d. 1970)
1892 – Hal Roach, American film producer (d. 1992)
1896 – John Dos Passos, American author (d. 1970)
1901 – Bebe Daniels, American actress (d. 1971) See Tipple Jar
1904 – Sir Cecil Beaton, English photographer (d. 1980)
1906 – William Bendix, American actor (d. 1964)
1924 – Guy Williams, American actor (d. 1989)
1938 – Allen Toussaint, American singer/pianist
1940 – Julian Bond, American civil rights activist
1941 – Faye Dunaway, American actress
1945 – Einar Hakonarson, Icelandic painter
1948 – T-Bone Burnett, American musician and producer
1948 – Carl Weathers, American actor
1952 – Maureen Dowd, annoying American columnist
1964 – Mark Addy, British actor
1964 – Shepard Smith, the only Fox news anchor who has a nodding acquaintance with the truth.
1968 – LL Cool J, American rapper and actor
1969 – Jason Bateman, American actor
1969 – David Grohl, American drummer and composer (Nirvana, Foo Fighters, Them Crooked Vultures)
1982 – Caleb Followill, American singer (Kings of Leon)
Died on This Day
1742 – Edmond Halley, English scientist (b. 1656)
1813 - William Marlow, English marine painter (b. 1740)
1819 – Peter Pindar, English satirist (b. 1738)
1846 - Jan Hendrik Verheyen, Dutch cityscape painter (b. 1778)
1867 - Jean Auguste Dominique Ingres, French painter (b. 1780)
1871 - Eduardo Zamacois y Zabala, Spanish painter (b. 1842)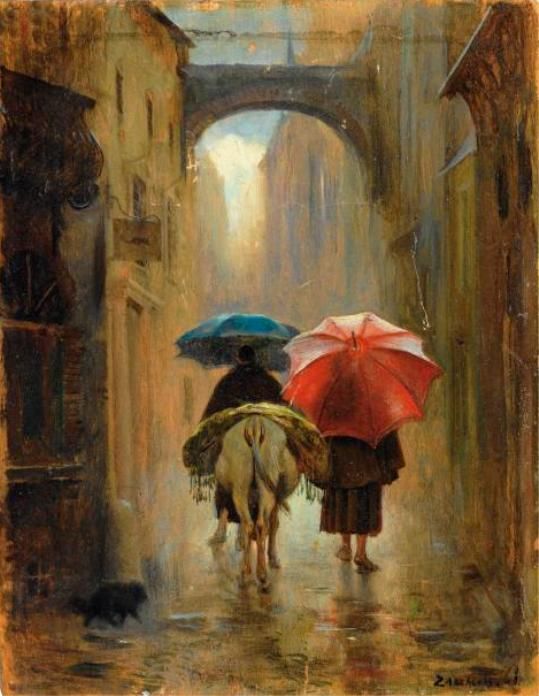 1887 - Friedrich von Amerling, Austro-Hungarian painter (b. 1803)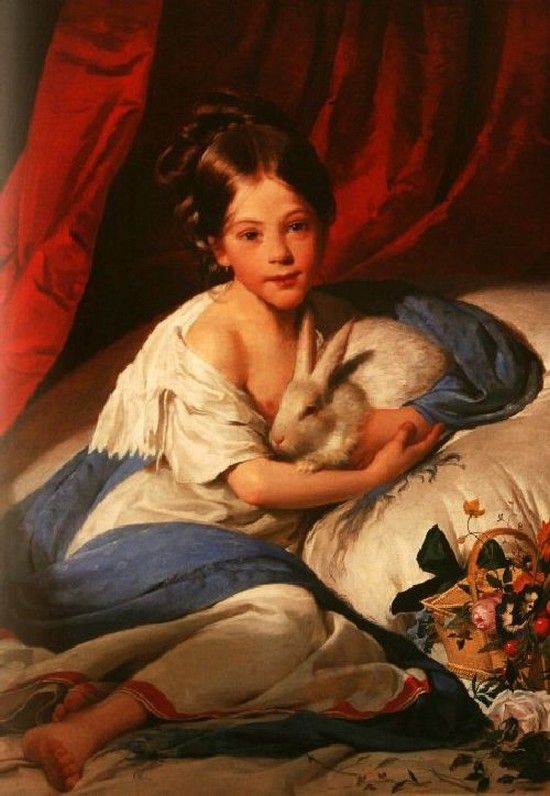 1898 – Lewis Carroll, English writer and mathematician (b. 1832)
1957 – Humphrey Bogart, American actor (b. 1899)
1961 – Barry Fitzgerald, Irish actor (b. 1888)
1965 – Jeanette MacDonald, American actress and singer (b. 1903)
1977 – Peter Finch, English-born actor (b. 1916)
1977 – Anaïs Nin, French author (b. 1903)
1986 – Donna Reed, American actress (b. 1921)
1991 – Jerry Nolan, American rock drummer (The New York Dolls) (b. 1946)
1994 - Esther Ralston, silent film star (b. 1902)
2003 – Koloman Sokol, Slovak painter (b. 1902)
2004 – Uta Hagen, American actress (b. 1919)
2004 – Ron O'Neal, American actor (b. 1937)
2006 – Shelley Winters, American actress (b. 1920)
2009 – Ricardo Montalbán, Mexican actor (b. 1920)
Today is
Ratification Day
National Hot Pastrami Sandwich Day
Dress Up Your Pet Day
Organize Your Home Day