The Western Antique Aeroplane and Automobile Museum in Hood River, Oregon has a collection of hundred of automobiles and airplanes. In addition, there is a collection of old motorcycles. Some of these motorcycles are shown below.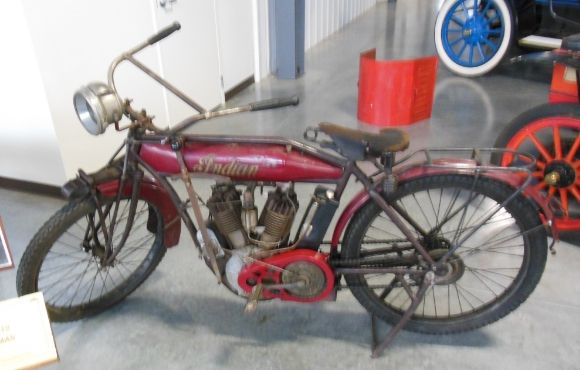 Shown above: 1912 Indian. Indian motorcycles were manufactured in Springfield, Massachusetts, from 1901 to 1953. The company was originally called the Hendee Manufacturing Company and was renamed the Indian Motorcycle Manufacturing Company in 1928.
Shown above: 1918 Harley Davidson 18J. Harley Davidson was founded in 1903 in Milwaukee, Wisconsin.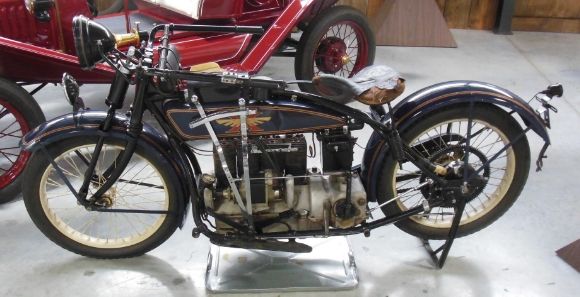 Shown above: 1923 Henderson Model K Deluxe. Henderson manufactured motorcycles from 1912 until 1931. Hendersons appealed to sports riders and police because they were the largest and fastest motorcycles of this time.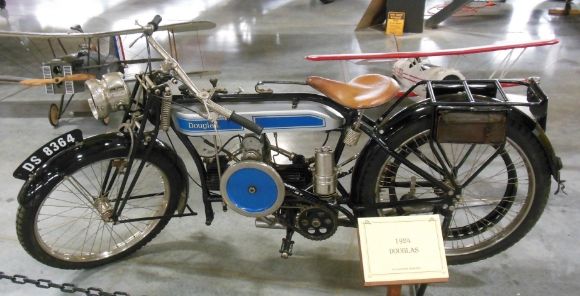 Shown above: 1924 Douglas. Douglas was based in Kingswood, England and produced motorcycles from 1907 to 1957.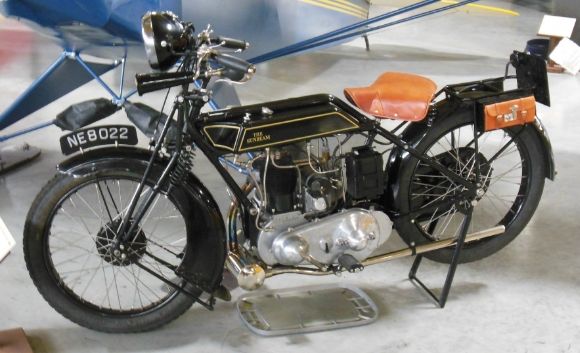 Shown above: 1926 Sunbeam Model 5. A British company, Sunbeam produced motorcycles from 1912 to 1956.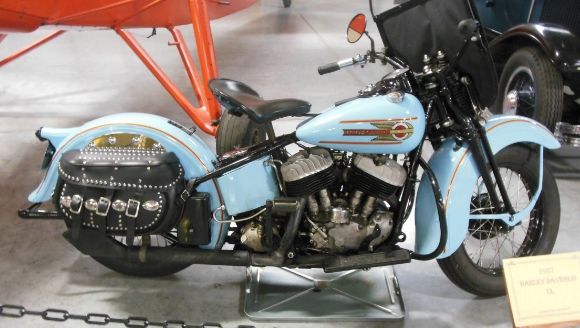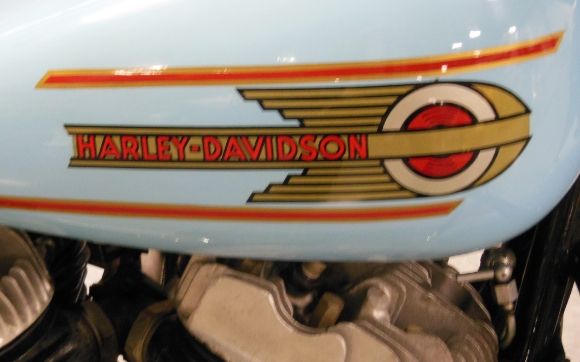 Shown above: 1937 Harley Davidson UL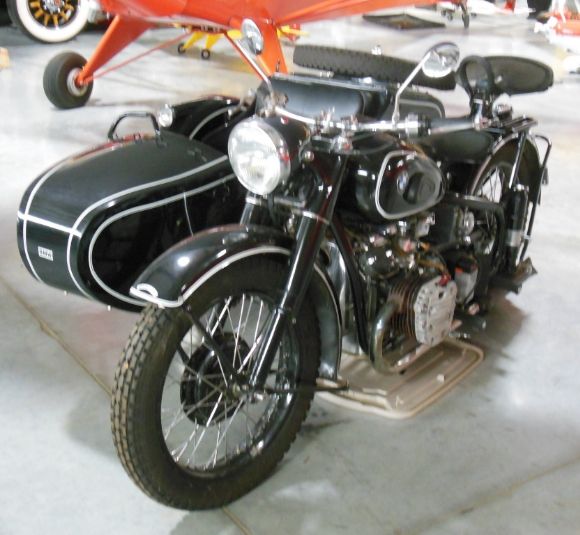 Shown above: 1938 BMW R71 with Sidecar. BMW began manufacturing motorcycles in 1923.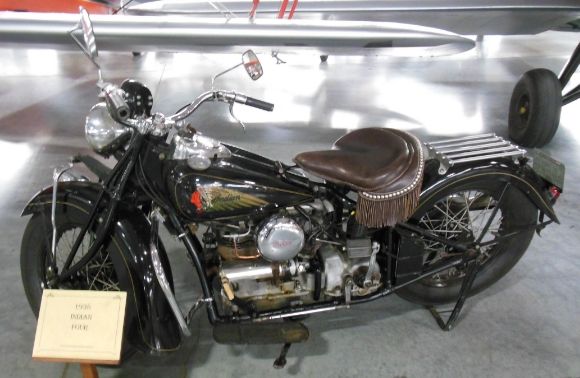 Shown above: 1938 Indian Four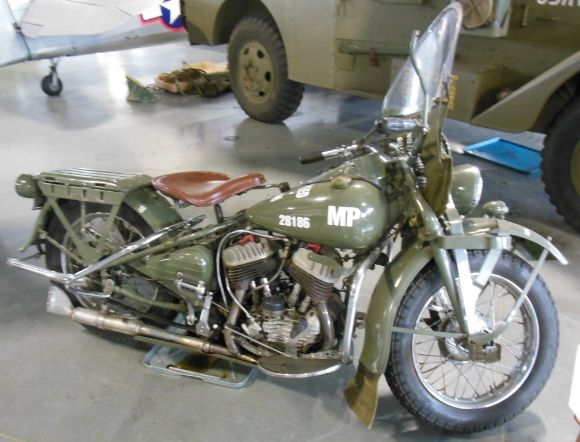 Shown above: 1942 Harley Davidson WLA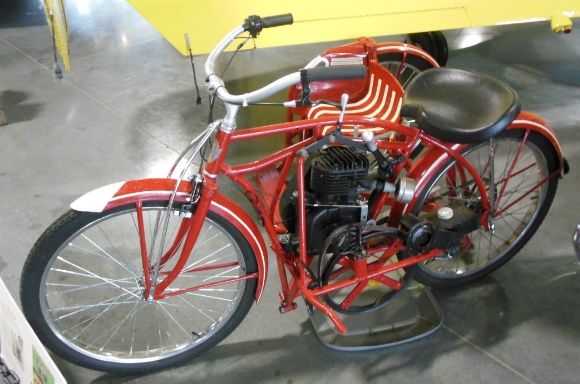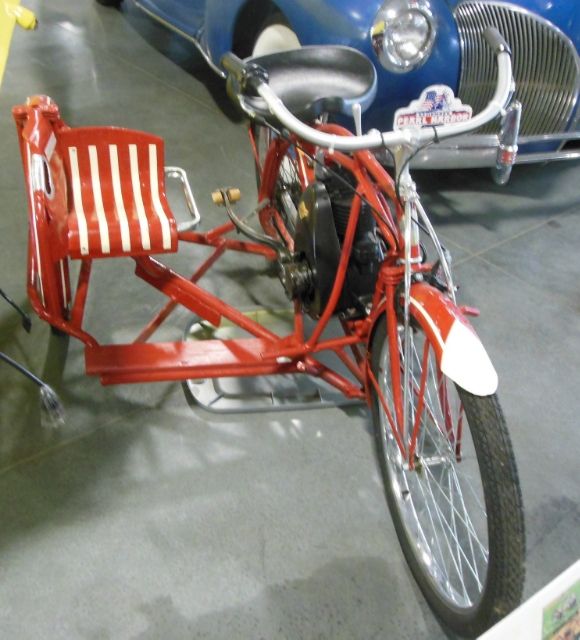 Shown above: 1943 Champ-Cycle (created by Champ Bond of Haines, Oregon, from a 1942 Wards Hawthorne bicycle and a 1935 Briggs and Stratton washing machine engine)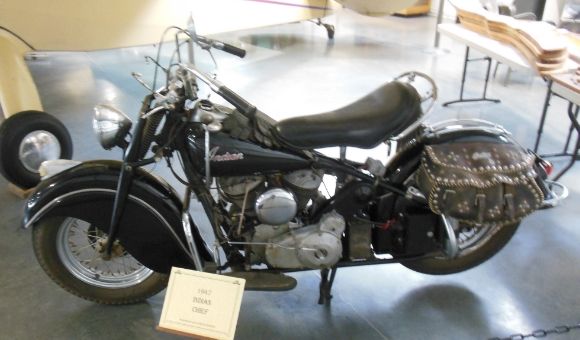 Shown above: 1947 Indian Chief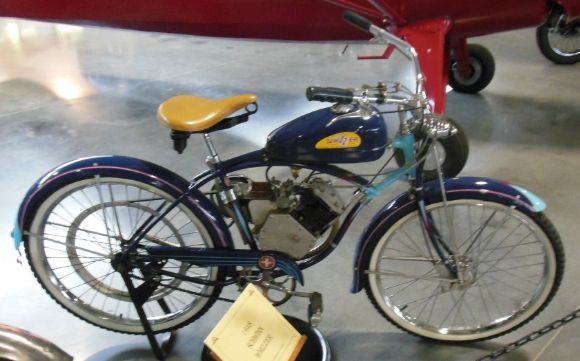 Shown above: 1948 Schwinn Whizzer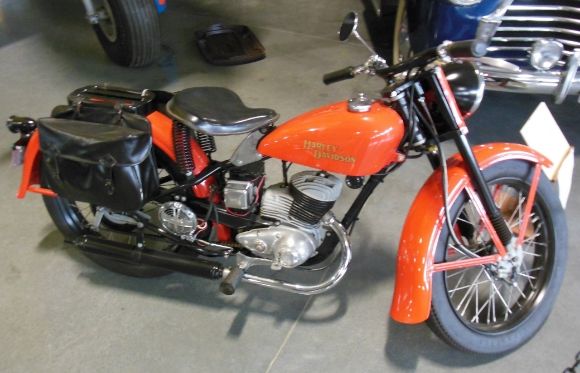 Shown above: 1953 Harley Davidson ST-165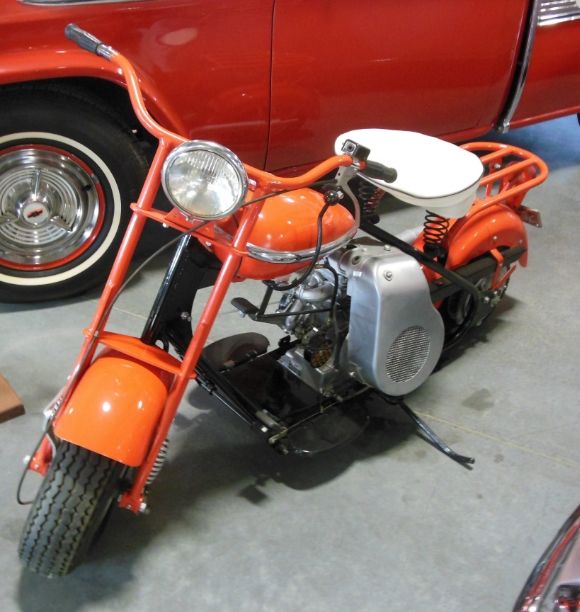 Shown above: 1954 Cushman Eagle. Cushman began manufacturing motor scooters in 1936.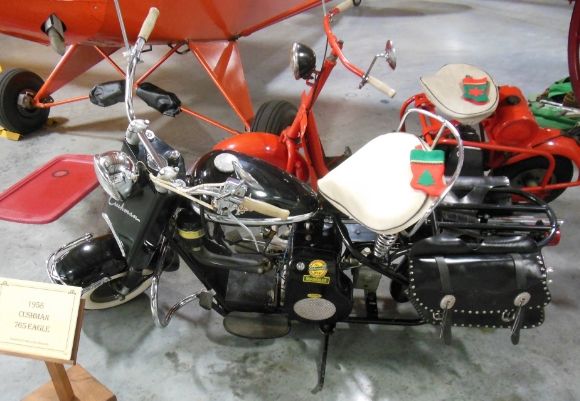 Shown above: 1958 Cushman 765 Eagle
Shown above: 1958 Cushman 721/28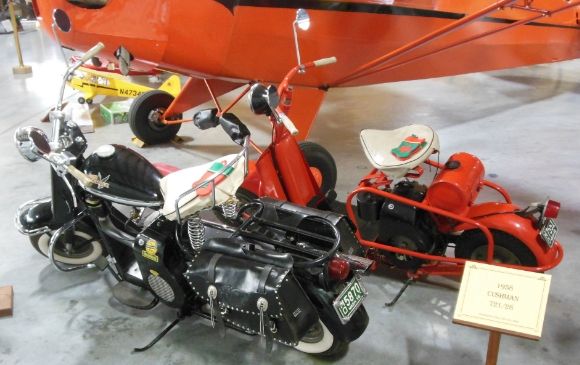 Shown above: 1958 Cushmans
Shown above: 1959 Cushman Super Eagle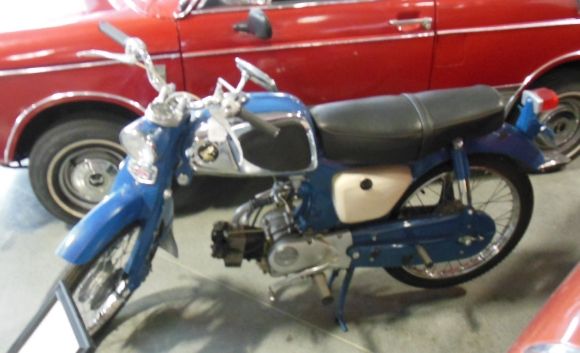 Shown above: 1963 Honda CA-110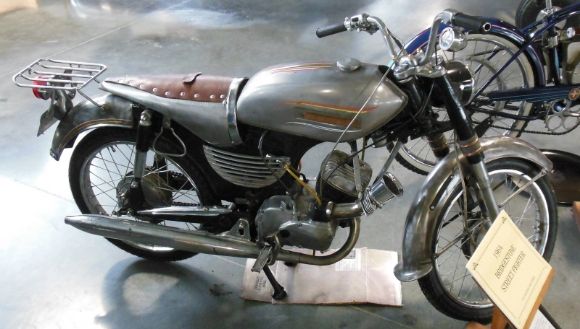 Shown above: 1964 Bridgestone Street Fighter. Bridgestone stopped making motorcycles in 1971 and concentrated on the tire industry. Bridgestone motorcycles were sold by Sears-Roebuck.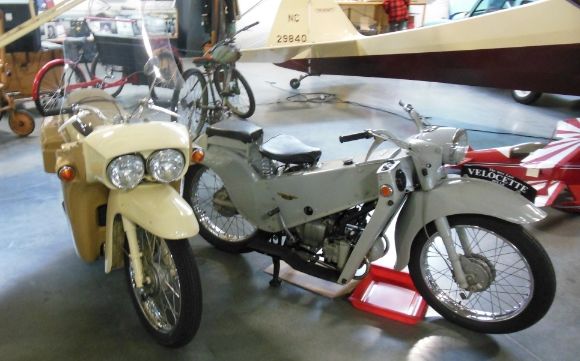 Shown above: 1964 Velocette Vogue and 1971 Velocette LeMark III. A British firm, Veloce LTD, manufactured hand-built motorcycles from 1904 to 1971.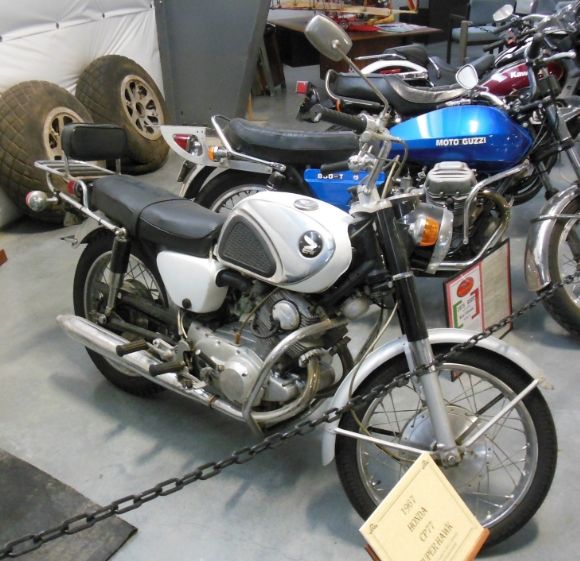 Shown above: 1967 Honda CP77 Super Hawk. Honda produced its first motorcycle in 1949. In 1968 Hondo produced its 10 millionth motorcycle.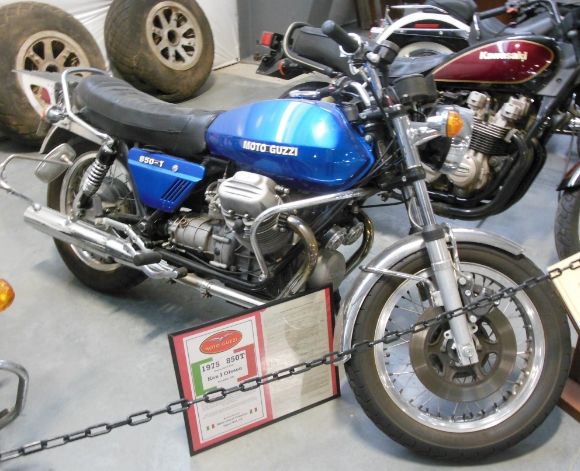 Shown above: 1972 Moto Guzzi 850 T. Moto Guzzi, an Italian firm, has manufactured motorcycles since 1921. The company was formed by two aircraft pilots and their mechanic who had served in the Italian Air Corps during World War I.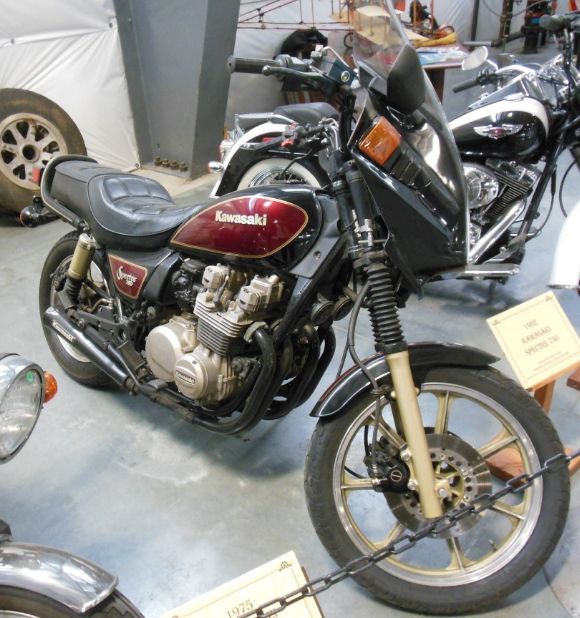 Shown above: 1982 Kawasaki Spectre 750. Kawasaki motorcycles were first manufactured in 1962.