Lid from my custom made, heavy duty cast iron dutch oven. Lots of love in this Louisiana pot.
Well folks, I spent the last week researching and working on a diary for tonight that I was pretty excited about. I was out and about taking pictures, did my homework, assembled a slate of interesting links for your reading pleasure - the whole nine yards.
So, when my laptop refused to fire up this afternoon after sitting dormant in my office all day it became clear that all my hard work would have to wait for another evening. The diary doesn't exist in draft form on Daily Kos. It resides on my hard drive in Microsoft Word, the very first time I have ever done that. Also the last time I will do that.
As a result of this frustrating turn of events, I will treat you instead to some food pr0n below the fold. Brace yourselves for last minute writing and a quick construct. If I were still a drinking man I would be into my second triple tequila by now, so I'll have to ask you to have three for me instead. Beverage of your choice, I'm buying.
But First, A Word From Our Sponsor:
Top Comments recognizes the previous day's Top Mojo and strives to promote each day's outstanding comments through nominations made by Kossacks like you. Please send comments (before 9:30pm ET) by email to topcomments@gmail.com or by our KosMail message board. Just click on the Spinning Top™ to make a submission. Look for the Spinning Top™ to pop up in diaries posts around Daily Kos.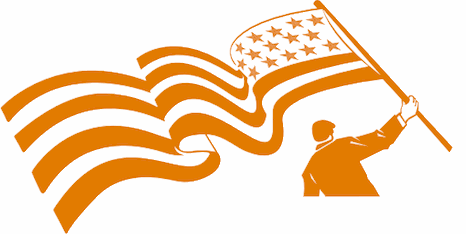 Make sure that you include the direct link to the comment (the URL), which is available by clicking on that comment's date/time. Please let us know your Daily Kos user name if you use email so we can credit you properly. If you send a writeup with the link, we can include that as well. The diarist poster reserves the right to edit all content.
Please come in. You're invited to make yourself at home! Join us beneath the doodle...
This dish is nameless, as I pulled it out of thin air the other night while trolling the aisles at Central Market for something yummy to treat my family.
Typically I begin in produce but my crisper is newly stocked with green things, so I made my way to the other end of the store for some sampling of the olive bar, which usually helps me think about my menu. They were out of my habanero stuffed giants, so I headed to the deli..
CM always has good deals on meat ends, usually prosciutto and sometimes even the expensive stuff. I had some beautiful rapini just waiting to be browned with cured meat but I wasn't expecting to find a ¼lb package of quality pancetta. For $1.75 (!) you can't beat it. Dinner was on. Chicken with rapini, mushrooms and pancetta.

Please note that I do not measure when I cook, except with my eye and my hand. All ingredients are in bunches, pinches, handfuls and bits. Oil means good extra virgin olive oil unless otherwise noted, salt means it comes from the sea and pepper is always ground fresh. I cook for 5 people every night and there are always leftovers so amounts are large. Pots are always cast iron. YMMV.
Start by sweating a sweet onion in diced pancetta. Oil, salt, pepper. While that is happening season your boneless chicken thighs with salt, pepper, parsley and minced garlic.
When the onions are half done set the chicken on top and cook until your reach caramelization. The chicken will be undercooked. This is desirable. Remove the chicken and onion from the
heavy cast iron pot
and set aside.
Now it's time for the mushrooms. Deglaze with a little white wine then throw them in. Add some quality chicken stock, 5 or 6 cloves of crushed garlic and a bunch of rapini. Bring that loveliness down to a slow roll and let it happen until the mushrooms are soft, the rapini is wilted and the liquid is reduced a little.
Now for the sauce. If you need to add more stock now is the time. Adjust your seasonings, then add a bit of flour
carefully
to avoid lumps. Sprinkle it, shake it, but do not dump it. Some people have a hard time with flour and use corn starch. Those people should learn to use flour. We aren't talking a lot, just enough to thicken. This isn't a roux.
Add your chicken and onions into the pot and close the lid for 20 minutes or so. Fire is on low. It should end up looking something like this:

All the while you should have been making your rice. For this dish I decided on a fragrant jasmine with a handful of orzo for texture and flavor. I added chicken stock for body and a couple cloves to the pot for overtones, with the little remaining parsley thrown in for good measure.
A Note on making rice:

Some people have a tough time making good rice. Here is what works for me, every time. I learned this from my ex stepfather, a long gone hero of the kitchen and all around complicated guy. Paul, you are a fucking asshole but I miss you. Hope you are well and/or alive.

No matter the size of the pot, if you add water to meet the top of the first knuckle of your index finger when your fingertip is resting on top of the rice it will always turn out right. Cooked, dryish and fluffy, never sticky.

Having said that, wash your rice at least three times and until the water is clear of scum, foam and starch. Use quality rice, always.
You should also be prepping your garlic bread. I used a thin rustic loaf with copious amounts of butter and minced garlic, some fresh parsley and a quarter of an onion grated on the fine grater like watery pulp. Throw a few dashes of Grana Padano and set them under the broiler. Watch your time! Crisp edges are great, burned sucks.
Plate that goodness with some Grana Padano on top and put your food on your family!
And always enjoy your family, even when they drive you nuts. Don't forget your friends, either. Please use the best ingredients you can afford and always cook with passion.
Love one another.

Thanks for indulging my very quick diary. The original will be back soon enough, same Top time, same Top channel.
And now on to the meat and potatoes of the diary!

TOP PHOTOS
January 15, 2014
Enjoy jotter's wonderful PictureQuilt™ below. Just click on the picture and it will magically take you to the comment that features that photo. Have fun, Kossacks!