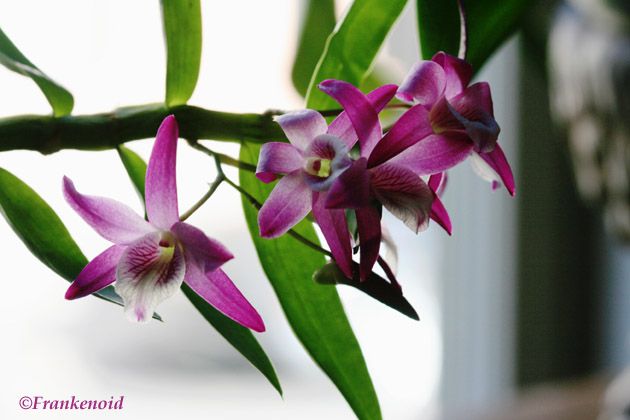 Good morning, and we're rolling downhill to outdoor gardening season! Welcome to Saturday Morning Garden Blogging.
Denver has settled into its semi-normal pattern of giving us a shot of warm-for-the-season weather. We had a touch of snow early in the week, but since then there have been highs in the mid-to-upper 50s, and by Sunday it may go into the 60s. The snow is melted from the southern flower beds and soon will be gone from the back yard, too.
I so appreciate getting this yearly break from cold; in the years when it doesn't arrive winter seems especially long and bleak. It also helps that one of my orchids bloomed; they really love the natural light at my office.

I haven't put together my seed order yet, but I have been working on one of my gardening resolutions: figuring out how to control the Japanese beetles that I first saw in my garden last year. jayden pointed me to research which has shown that the petals of red, salmon or white common geraniums paralyze beetles, rendering them vulnerable to becoming snacks for other creatures. So I've been busy taking cuttings from my red geranium, rooting them in water and potting them up.
While the information is useful, I did find this portion of the article disturbing:

"Oh, my goodness, that's amazing," says Cresswell, who wondered whether she should plant a boatload of geraniums in her rose garden once the danger of frost is past, usually right about now.

In a word: No.

"At this point, I wouldn't run out and buy geraniums and expect there to be no more Japanese beetles," says entomologist Christopher M. Ranger, a native of Gillette, N.J., and lead scientist on the beetle project.

"But it does look promising," he says. "Ultimately, we can develop pest-control strategies for homeowners to use, based on this whole phenomenon."

Those strategies, which the USDA hopes to patent, likely involve isolating the paralyzing geranium compounds and using them to create a natural botanical spray to control beetles.
Emphasis added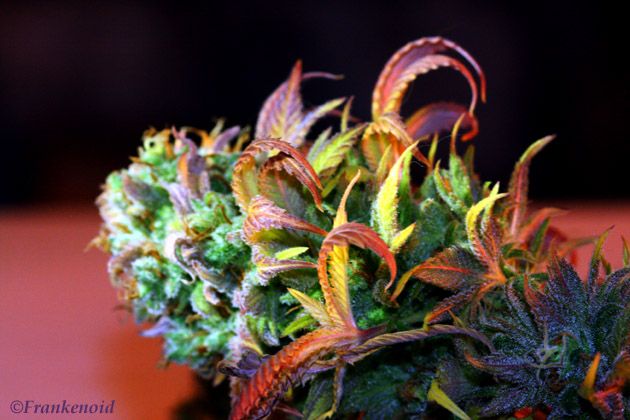 The attitude that unless a remedy is nearly 100% effective at killing a garden pest it isn't worth bothering with, is what created the chemical stew we all swim in. Chemicals aren't a panacea, but should be saved as a last resort. And perhaps it was the reporter who put the "don't bother to plant geraniums" spin on the piece but still, I interpret the USDA's plan to identify, then refine and patent whatever compounds are in the geranium petals which causes the paralysis as the USDA's imprimatur of the idea that eradication is the only acceptable outcome. And it would be considered "natural" and "organic".
If the compound(s) paralyzes Japanese beetles, what might it do, in purified, insecticidal form, to a human infant? To cats and birds and lady bugs? To earthworms and grubs and other beneficial inhabitants of the soil?
Perhaps it's coincidence, but last year was the first year in a long while that I haven't hung red geraniums on the front porch; and last year was the first year that I found Japanese beetles in my yard. I'm theorizing that the red geraniums kept the level of whatever Japanese beetles are in the area low enough escape detection. And that's good enough for me; I'll save the occasional squirt of chemicals for a more intractable problem.
That's what's happening here. What's going on in your gardens?