Familiarity breeds Content. That's the title of the article Frank Bruni wrote for the Dining and Wine section of the New York Times last September about the joys of being a regular customer at a restaurant. This is something I know about, because becoming regular customers at restaurants is I think the thing that Jim and I did best during our 41 years together, and I'm going to tell you a couple of stories about that. Sit back for a trip down memory lane!
But First, A Word From Our Sponsor:
Top Comments recognizes the previous day's Top Mojo and strives to promote each day's outstanding comments through nominations made by Kossacks like you. Please send comments (before 9:30pm ET) by email to topcomments@gmail.com or by our KosMail message board.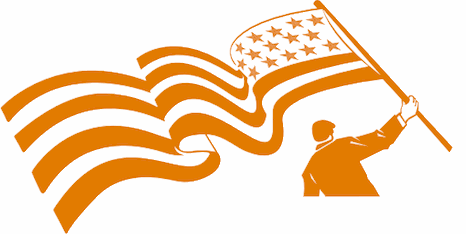 Make sure that you include the direct link to the comment (the URL), which is available by clicking on that comment's date/time. Please let us know your Daily Kos user name if you use email so we can credit you properly. If you send a writeup with the link, we can include that as well. The diarist poster reserves the right to edit all content.
Please come in. You're invited to make yourself at home!
The reason I'm writing this at all is that I think Bruni got it right when he wrote
What you have with a restaurant that you visit once or twice is a transaction. What you have with a restaurant that you visit over and over is a relationship.
Since he was the restaurant critic for the Times for several years, he didn't get to develop those relationships as much as he wanted to. That's what you and I, the restaurant diner, get to do on a routine basis when we find someplace we like.
It really IS family stuff. The thing about Jim is that he sort of liked to try new places but when we found someplace he liked, we went there often, and sometimes to the exclusion of all other restaurants. When we lived in Manhattan during the 1970s, he liked the gay restaurant The Country Cousin on 3rd Avenue (73rd/74th). This may seem odd to you younger folks, but in those days there were gay restaurants too - meaning restaurants that catered to a gay clientele where nobody would look twice at two men dining together. The food was okay, and I think we might have been given a few free drinks, but that just seemed to be routine practice. I figured out how this worked during the blackout of 1977 (July 13-14). We lived in the East 50s at the time, which turned out to be one of the last neighborhoods where power was restored. The phones worked, so when one of our friends on the Upper West Side called and said the power was on, we took a cab over to Riverside Drive to hang out with them and their dogs, and watch to see when power came back to other areas. The power came back on the Upper East Side (north of 72nd St.) late in the afternoon, so we decided to head over to the Country Cousin and have dinner, figuring (correctly as it happened) the power would be back in our apartment by the time we finished. Naturally, there was a mob waiting for tables, but when the manager/host saw us he waved us over and seated us immediately. He knew who we were, after all. We were family.
The Country Cousin is no more, as are all the other restaurants I'm going to discuss here. We didn't really have any in Los Angeles the first time we lived here (May 1980-July 1983), but we developed three in San Francisco. The family aspects of the contact were strongest at Casablanca on upper Polk Street (Union and Green). The food wasn't even as good as it was at the Country Cousin, but here, it was the staff we made friends with. Once we had been found by our dog, we'd take her on LONG walks on Saturday night, starting mid block on Sacramento between Laguna and Buchanan, walking east on Sacramento to Polk, then north to Union, then west to Fillmore, then south to Sacramento and back home. Then we'd go back to Casablanca, which we passed on our walk. If the restaurant wasn't crowded, we'd be seated at tables for four, or, in some cases, big round tables. One Saturday night, Rita the waitress wanted to know if we we drinking champagne that night, because she was going off duty soon, and she wanted a glass from the bottle which the restaurant would buy us. Since they had a Schramsberg Blanc de Blancs (only from white grapes) on the menu, we said sure. That was typical of the attention the waitstaff gave us. We were in San Francisco for a weekend in the early 1990s, so we went to Casablanca, and the staff we knew from the 80s was there -- it turned out this was a fluke and they all hadn't been at the restaurant at the same time since we left the City at the end of 1987.
The other two? Little City Cafe on Union at Powell and China Moon Cafe on Post between Taylor and Jones. Little City served an updated American menu with what we thought were American tapas as appetizers. Jim and I went there for lunch fairly often and I suggested it to the sales reps who would take me to lunch. It turned out I was family. I arrived there with one of the sales reps, and the owner looked at us and exclaimed, "I had no idea you knew each other! You're our two best customers." We were ushered into the room the restaurant only opened for the dinner crowd, and presented with a bottle of Diamond Creek Gravelly Meadow Chardonnay, a really hoo-hah wine that was sold only on allocation, and my sales rep was eight months pregnant. No, I didn't go back to work that afternoon.
China Moon Cafe was the project of a celebrity chef, the late (and lamented) Barbara Tropp.
Barbara (we became friends) had the distinction of being the only chef on the PBS series
Great Chefs of . . .
without a restaurant when it ran. We watched and watched and watched for an announcement, and finally the
San Francisco Chronicle
published a location. I walked past it almost every day and Jim and I went the second day it was open. The officious hostess seated us at a table in the back instead of in one of the booths, but the food was ABSOLUTELY magnificent (I still remember the beef with leeks and red bell peppers on a browned noodle pillow from the first visit). Barbara even came up from the kitchen to meet her new customers. That was cool.
Now, we didn't have computers yet (this was 1986) but we DID have word processing equipment. Jim suggested I write a letter to the sales reps who handled San Francisco from Los Angeles, so I did. The letter told them that this was a terrific new restaurant, and that they didn't have to take me there, but that it would be nice if they mentioned my name when they made reservations. About a week later I got a call from my New York Times rep, who said he had called the restaurant, that Barbara had answered the phone, and that he had read her my entire letter. She later said that the expense account business I had brought to China Moon probably got it through its first three months. And so it was that I became the only person who could make a lunch reservation, that I could make a dinner reservation on EXTREMELY short notice, and that Barbara gave us an interview about drinking wine with Chinese food (Champagne is always safe, especially if any of the meal is fried food) for some writing we were doing. We even got the officious hostess replaced. And there was always free food, like the platter of what Barbara called "East/West Cookies" at the end of the meal.
I know you'll have stories to tell about the restaurants where you are family. I know this particularly because even I feel like family at the restaurant I know Steveningen is going to mention in the comments, because when I go there with him and Brian (or just with him), I'm treated like family just as they are/he is.
And now for the stuff that makes this Top Comments:

TOP COMMENTS, January 19, 2014: Thanks to tonight's Top Comments contributors! Let us hear from YOU when you find that proficient comment.

From cohenzee:

Gooserock brings up an excellent point in this comment. We have to find ways to get the media focused on this in the run up to the election. From liberaldads2's diary: Democrats, Republicans, and Pesky Unemployment Statistics
From Puddytat:

Here's a good one by LeftHandedMan that swipes at 2 birds ( 9/11 Guiliani and David Gregory) with one comment. It's brilliant!

Brilliant strategy from merrywidow on how to rein in CEO pay.
From
your intrepid diarist
:
In nailbiter's diary about Dawn Zimmer, the mayor of Hoboken's appearance on CNN, gharlane parses DallasDoc's characterization of the Governor as "Jabba the Gov" and finds it worthy.
TOP MOJO, January 18, 2014
(excluding Tip Jars and first comments):
1) This is an EXPLOSIVE corruption scandal by GTPinNJ — 184
2) Lt. Gov. also implicated by Teach53 — 125
3) The shoes are piling up. by CwV — 107
4) Senate President by GTPinNJ — 98
5) Samson is central by marvyt — 94
6) As a former teacher by Bethesda 1971 — 83
7) I'm watching and my head is spinning. by Phoebe Loosinhouse — 82
8) it's a picture I took on a sidewalk by citisven — 79
9) Countdown to the Other Shoe Dropping ... by bink — 77
10) We need to see which towns by Chamonix — 74
11) I hope Hoboken residents by kishik — 73
12) It's an excellent photo. by FishOutofWater — 69
13) Hysterical, as usual... by BenderRodriguez — 69
14) We all need to stand behind Zimmer by davidkc — 67
15) I think that we may be saying hello to governor by blue jersey mom — 67
16) Answer: She isn't lying. She sounded very credible by David54 — 66
17) Amusing statement by Dallasdoc — 65
18) The question I keep coming back to by FisherOfRolando — 64
19) I'm hoping Christie goes to jail. by FishOutofWater — 64
20) This sounds like a mayor by Dartagnan — 64
21) Wouldn't be the first time by GTPinNJ — 64
22) Haha burn: "You sound like you're from the 1930s" by Hammerhand — 61
23) Thanks Pam. This is only the second one I've by HoundDog — 60
24) David Samson Port Authority Chairman by xopher — 58
25) Damn straight. by ExpatGirl — 58
26) Christie didn't want to clean up corruption, by lexalou — 57
27) OMG!!!!!! by gchaucer2 — 57
28) I don't have Parkinson's but you inspired me by AnotherAmericanLie — 56
29) 911 call placed by Puddytat — 55
30) Christie is toast. by EquityRoy — 55
31) And I'm also: by Bill in Portland Maine — 55
32) Yes, I think it is probably meant by citisven — 55
For an explanation of How Top Mojo Works, see
mik
's
FAQing Top Mojo
TOP PHOTOS, January 18, 2014: Enjoy jotter's wonderful PictureQuilt below. Just click on the picture and it will magically take you to the comment that features that photo. Have fun, Kossacks!