This diary continues with the series finding the limits for a Democratic maps. You can see maps for other states in the links of this diary.
Until now, the states drawed in this series are states that have the votes for a full Democratic map except New Hampshire. New Mexico and Nevada are states that have a little less strong Democratic leaning, but still have enough votes to draw positive maps.
In the wave of 2010, the Republicans were able to win two D+4 districts, the olds PA-06 and PA-11. Over that level they only win the old IL-10, an exceptional case. I think it is necessary to take D+5 as limit for a safe district (except maybe after some scandal), and I will keep this level in order to have the maximum number of safe seats, and in order to find a strong Democratic majority.
One of the districts that the Republicans win then in 2010 was NV-03, then a D+2 district. It make I respect the value of D+5 as fafety level for New Mexico and Nevada.

NEW MEXICO
There are surely more options but this ballance is very close to the limits for a Democratic map. The map has two safe D+5 districts and one D+3 (NM-03) that can be called as a swing district with a Democratic leaning, but has the best average for other statewide elections. Also has one minority majority district (NM-02) and two hispanic majority districts.
Overall map: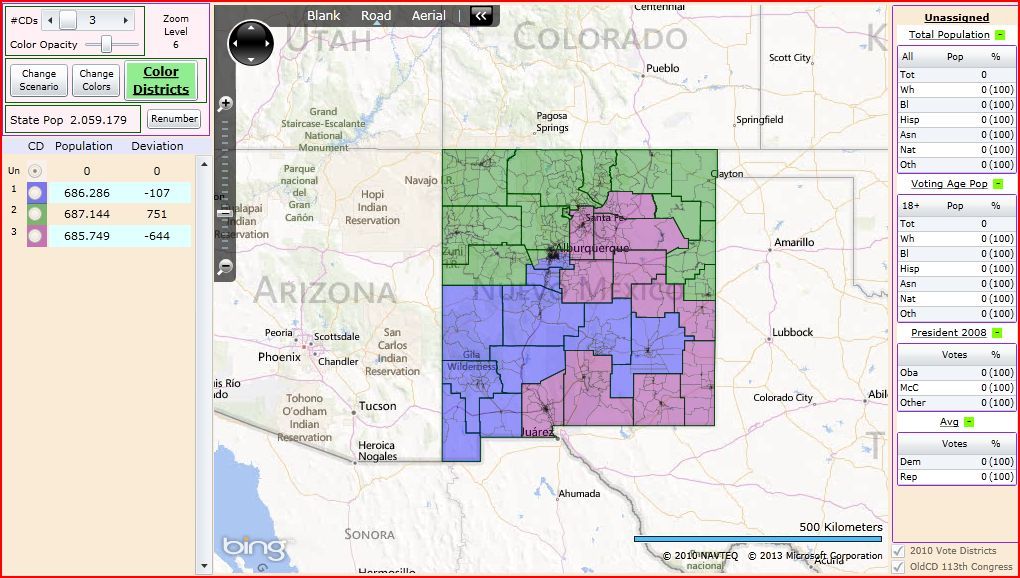 NM-01: M Lujan Grisham (D)
NM-02: Open by R
NM-03: B Lujan (D) and S Pearce (R)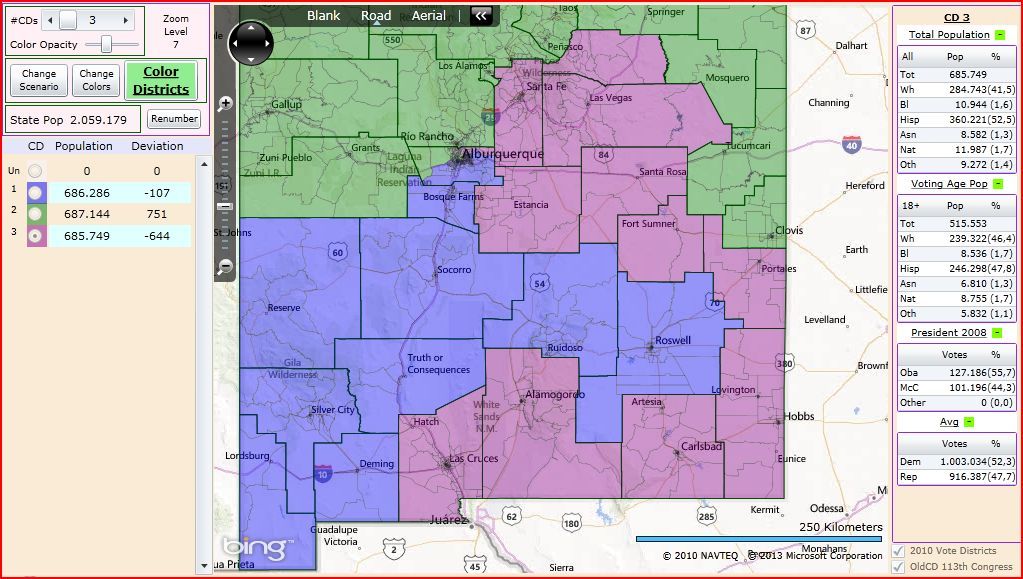 NM Albuquerque: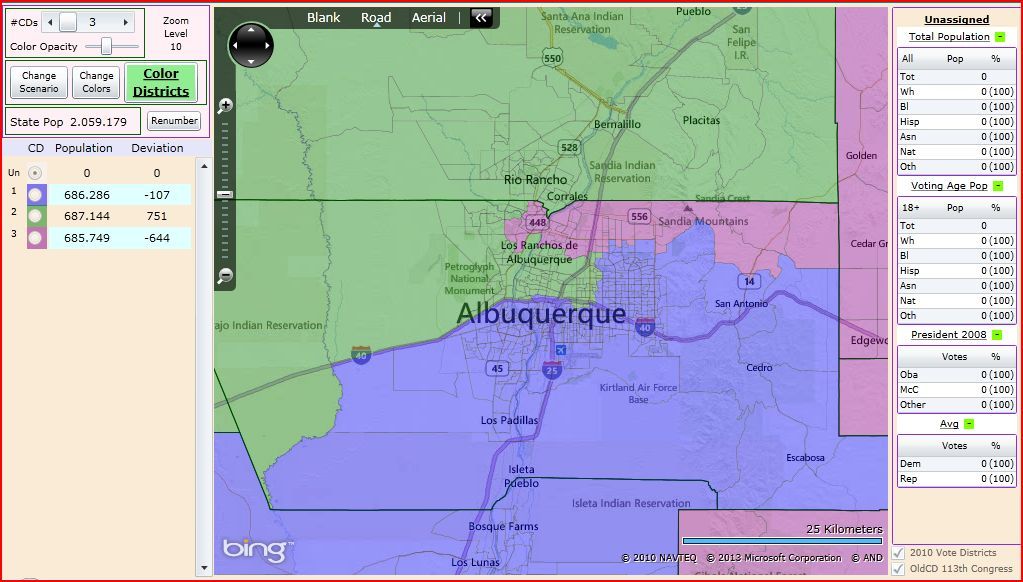 For New Mexico I tried a second option with lower split of Albuquerque, but it requires one county split more. Also one of the two hispanic majority districts downs now to a 49% of hispanic population. In the other side, S Pearce is now in a D+5 district.
Overall map: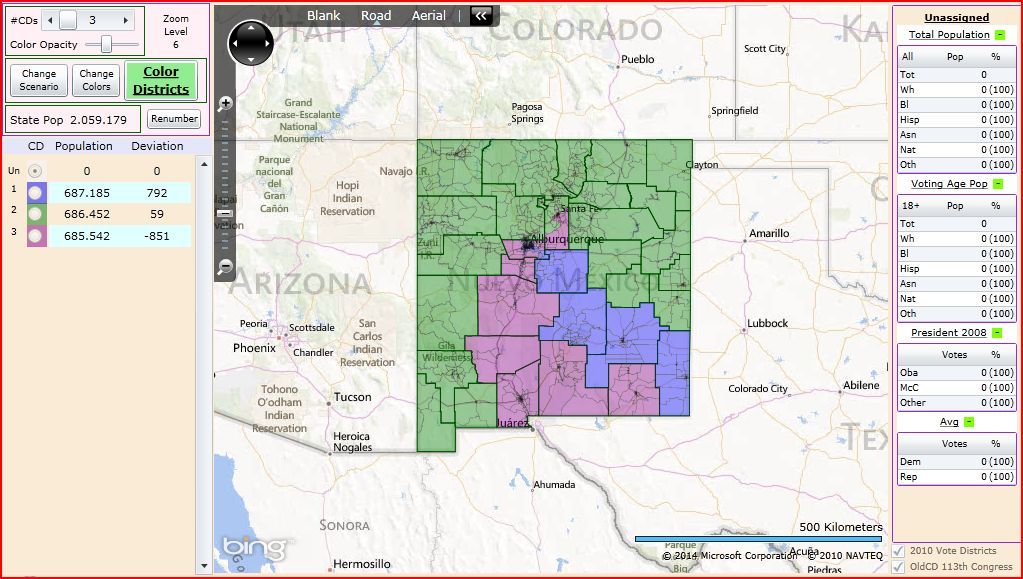 NM-01: M Lujan Grisham and S Pearce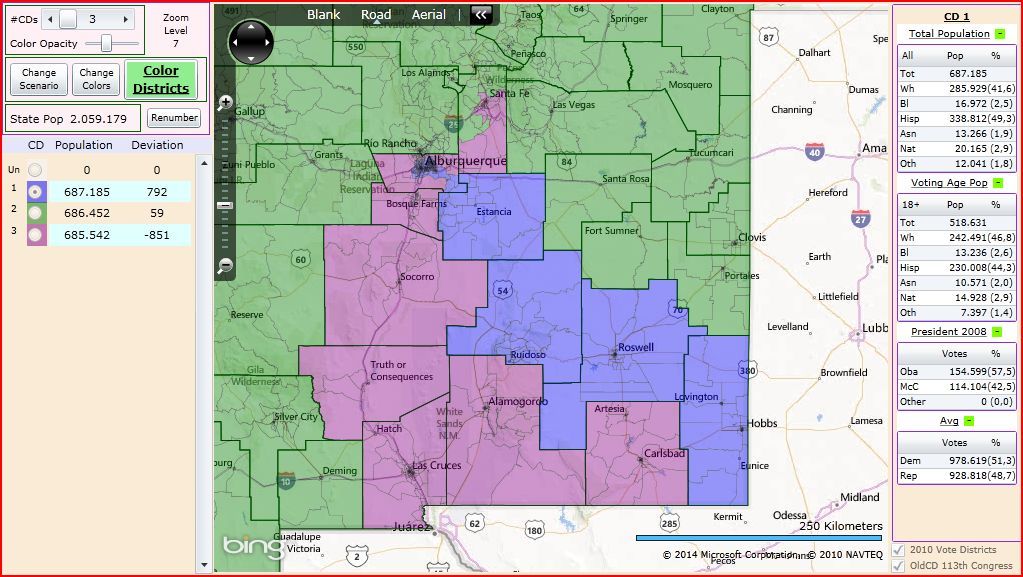 NM-02: Open by R
NM-03: B Lujan (D)
NM Albuquerque: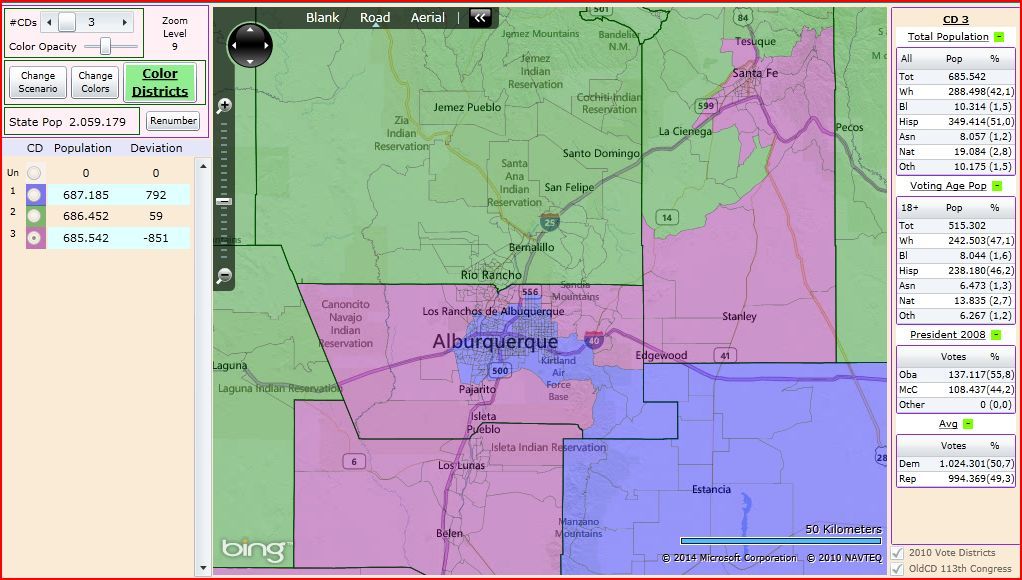 NEVADA
The map for follows the same ideas. In this case the structure of the population of the state allows to split not the biggest cities. Two of the districts are minority-majority districts. Obama wins in 2008 all the districts of this map. In this NV-02 the Republicans seems favored but not totally safe.
Overall map:
NV-01: D Titus (D) and J Heck (R)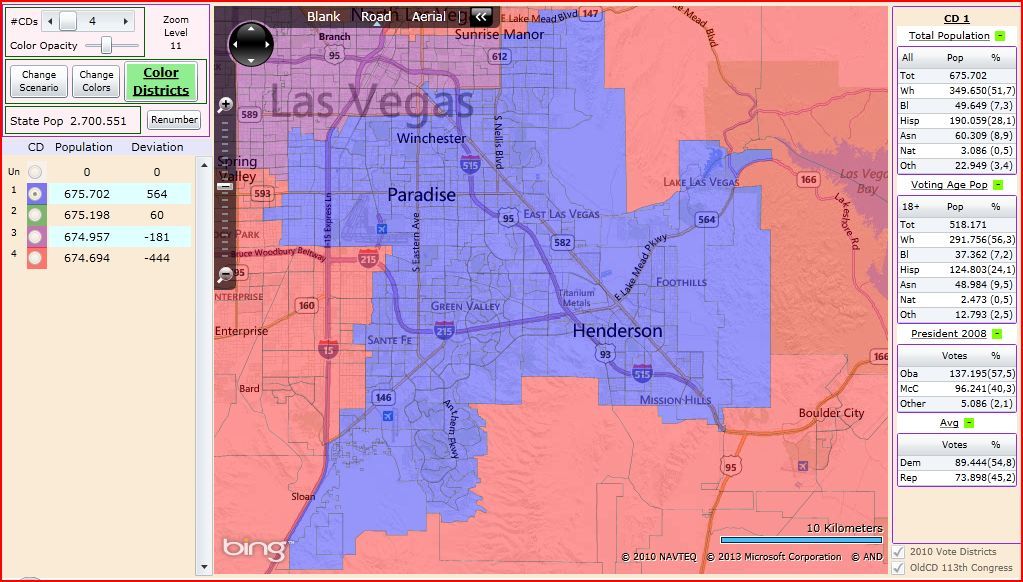 NV-02: M Amodei (R)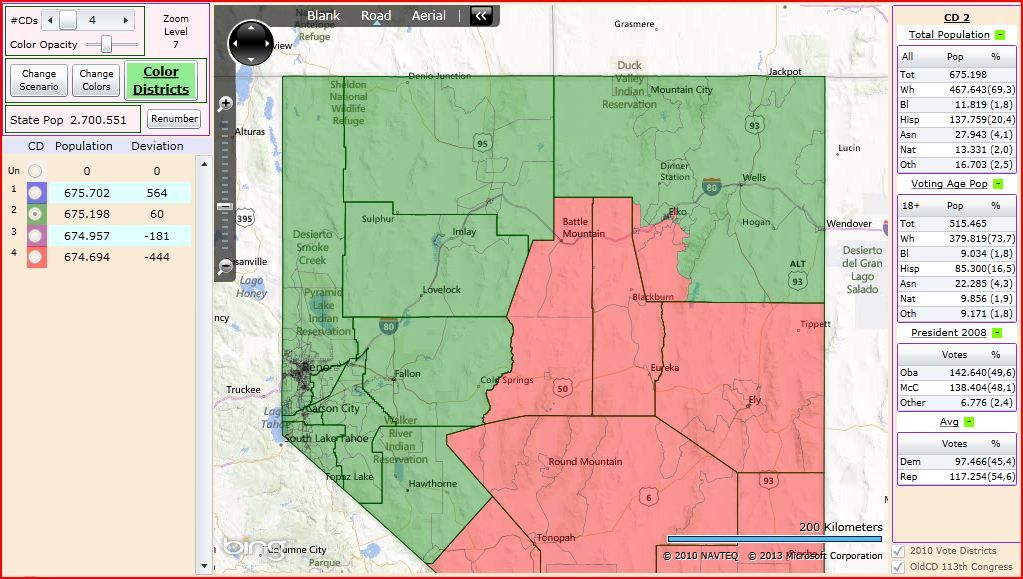 NV-03: Open by R
NV-04: S Horsford (D)
FINDING THE LIMITS OF A DEMOCRATIC MAP FOR THE US HOUSE
01.- Hawaii 2D-0SD-0SR-0R map
02.- Vermont 1D-0SD-0SR-0R map
03.- Rhode Island 2D-0SD-0SR-0R map
04.- New York 27D-0SD-0SR-0 map (28-0 then still)
05.- Maryland 8D-0SD-0SR-0R map
06.- Massachusetts 9D-0SD-0SR-0R map
07.- California 53D-0SD-0SR-0R map
08.- Delaware 1D-0SD-0SR-0R map
09.- Illinois 18D-0SD-0SR-0R map
10.- Connecticut 5D-0SD-0SR-0R map
11.- New Jersey 10D-0SD-0SR-2R map
12.- Maine 2D-0SD-0SR-0R map
13.- Washington 10D-0SD-0SR-0R map
14.- Oregon
15.- New Mexico 2D-1SD-0SR-0R
16.- Michigan
17.- Minnesota
18.- Wisconsin
19.- Nevada 3D-0SD-1SR-0R
20.- New Hampshire 0D-2SD-0SR-0R map
21.- Iowa
22.- Pennsylvania
23.- Colorado
24.- Virginia
...
From a total of 159 seats, the maps for these 16 states are showing a potential of:
- 153 safe seats for the Democratic party.
- 3 swing seats with a Democratic lean and Democratic incumbents.
- 1 swing seat with a Republican lean and Republican incumbent.
- 2 safe seats for the Republicans.
Then 156 of 159 seats would be in Democratic hands. It gives a potential improvement of 38 US House seats (all them from 8 of the 16 states).
When a 27-0-0-0 map for NY can be done, it means that every option below that level can be drawed (26-1-0-0, 26-0-1-0,...). Only it is necessary to define the requirements. With lower level of requirements nicer looking maps can be done.
I'm looking first to the states where the Democratic party has better chance of being in control of the Redistricting process. The next step is Minnesota.