What and where is a Studio 6-B you ask? Right now it's being prepared for Jimmy Fallon to move (back) into, along with his own edition of the venerable The Tonight Show. There's a lot of history in that room, and some of it is even fun! There's nothing too heavy going on here tonight.
Grab a beverage, pull up a chair, and come on in. And help yourself to a free orange croissant along the way.
But First, A Word From Our Sponsor: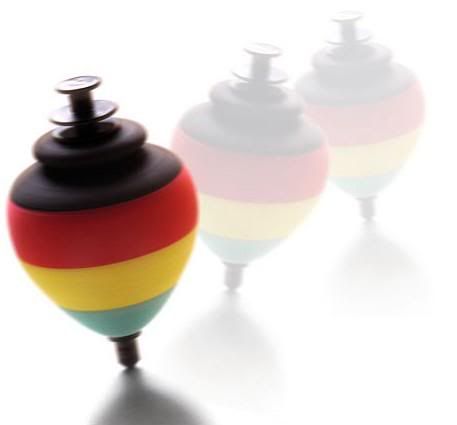 Top Comments recognizes the previous day's Top Mojo and strives to promote each day's outstanding comments through nominations made by Kossacks like you. Please send comments (before 9:30pm ET) by email to topcomments@gmail.com or by our KosMail message board. Just click on the Spinning Top™ to make a submission. Look for the Spinning Top™ to pop up in diaries posts around Daily Kos.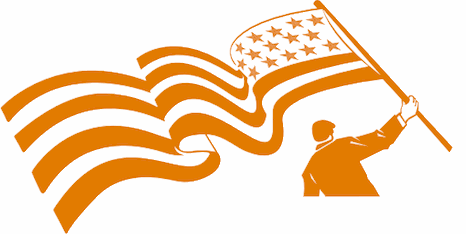 Make sure that you include the direct link to the comment (the URL), which is available by clicking on that comment's date/time. Please let us know your Daily Kos user name if you use email so we can credit you properly. If you send a writeup with the link, we can include that as well. The diarist poster reserves the right to edit all content.
Please come in. You're invited to make yourself at home! Join us beneath the orange croissant...
30 Rockefeller Plaza is the address of a 70-floor office tower built in the 1930s, as one of the key buildings in a development known as Rockefeller Center, in midtown Manhattan. Over the years it's been named the RCA Building, and the GE Building, but it's most famously known as 30 Rock.
The lower several floors of 30 Rock accommodated radio studios for the NBC network, and were dubbed Radio City. That name expanded into Radio City Music Hall, the famous entertainment venue just around the corner. At one time, the studios bustled with major radio productions of the era. Eventually, of course, the studios were converted for television.
Studios are scattered among the building's floors from 2 through 9. The larger ones, especially those designed to accommodate a live audience, span two floors. Among the most famous of these is Studio 8-H, the home of Saturday Night Live. Tina Fey's comedy series, 30 Rock, about a fictional TV show based in the building named 30 Rock, was actually not produced there. That series was produced in another building, except for a couple of live episodes, which were staged in 8-H.
Several years back, MSNBC relocated from studio space in New Jersey, into 30 Rock. Many of the MSNBC live shows originate from Studio 3-A. It's a large enough space that one program can be on the air while the next one is getting ready, literally just across the room. NBC Nightly News, and other NBC news programming, comes from studios on the same floor.
Anyway, 6-B.
Going back to the 1950s, 6-B was the home for a number of game shows, such as Play Your Hunch and Twenty One. The latter was at the epicenter of the game show corruption scandals that changed how "quiz shows" were allowed to operate.
Also from the same studio, came television legends Ernie Kovacks, and Milton Berle, hosting the Texaco Star Theatre, Howdy Doody (there is conflicting information whether this show was from 6-B, or 3-A, or both), and Bob Hope's radio show.
From 1957 to 1972, Jack Paar and then Johnny Carson hosted The Tonight Show in Studio 6-B (the earlier Steve Allen edition was broadcast from the Hudson Theater). The Tonight Show left town when Carson decided to move the show to Burbank, California.
For many of the years after Carson left, the local WNBC station used 6-B for its news programming.
The "Late Night" franchise began as Late Night with David Letterman, and originated next door in Studio 6-A. Conan O'Brien's edition was also from 6-A. The third host of "Late Night", Jimmy Fallon, used 6-B, starting in 2009.
Along with the announcement that Jimmy Fallon would be taking over The Tonight Show, was a statement that NBC would be spending $25 million on what would be Fallon's new studio. That seemed like a lot of money for a studio renovation, even for a flagship production like this one.
What they had originally planned to do, was combine studios 6-B and 8-G into one mega-studio, with an audience seating capacity of 400. Now, 6-B is already a 2-floor space. 8-G is a somewhat smaller space, just down the hall from 8-H. All of this is inside what is, essentially, a 1930s-era office tower. Carving out the infrastructure to clear a wide open space on portions of floors 6 through 9 would be a big (expensive!) deal. Here's a diagram of the 8th floor at 30 Rock.
Eventually the plan was abandoned; NBC would instead spend just $5 million to renovate 6-B. 8-G, which would have been destroyed in the combination renovation, will be the new home of the fourth edition of the Late Night franchise, this time with Seth Meyers. In this promo spot, Seth takes us on a walk down the hallway from 8-H to his new home in 8-G.
As it happened, Fallon's Late Night show was based in 6-B, when it was announced that his new Tonight Show would also be based in 6-B, after the renovations. To clear the room for construction, NBC built an exact replica of Fallon's 6-B set, next door in 6-A. On September 3, 2013, the show seamlessly moved from one studio to the other, while being visually identical. This cleared 6-B for the conversion to The Tonight Show Starring Jimmy Fallon, and the new set will be open for business on February 17.
Jimmy Fallon is also partly responsible for the re-emergence of what is known as the "Muppet Pipes". The story goes that in December 1964, Jim Henson, Frank Oz, Don Sahlin, and Jerry Juhl of Muppets fame were scheduled to appear on The Jack Paar Program, from Studio 6-A. Having arrived way too early, and with time to spend, the group discovered a set of pipes hidden away in a dressing room closet. They used the time to paint and dress up the pipes, even sending back to their own home studio for extra supplies.
The pipes have become something of a legend, and shown on various NBC programs over the years. In 2010, Fallon succeeded in getting the pipes included on the official studios tour. They can be seen when you are in the area of the 6-A / 6-B complex.
Some additional background material, if you want to read more, is here.
TOP COMMENTS
January 21, 2014
Thanks to tonight's Top Comments contributors! Let us hear from YOU
when you find that proficient comment.
From Audri:


In this morning's Cheers and Jeers, crystal eyes send jeers to those against marijuana, but for chemical-laced drinking water.
From belinda ridgewood:


I'm nominating La Gitane's comment in Hunter's diary about Republican "rebranding", because it links to a piece in the New York Times that I think Kossacks would find extremely interesting.
From RichM (and seconded by La Gitane):


This comment was in Hunter's diary about Hannity leaving NY because he got his fee fees hurt by Cuomo. Maybe we can push him out of the whole country?
From The Marti:

Just came across this comment in today's New Day diary by sidepocket commenting on the "reality" of the Reagan years:
From your diarist lotac:


TrueBlueMajority likes this comment by labradog in TorMed's diary What Springsteen Could Have Done

in which Springsteen is quite capable of doing his thing without the aid of concern trolls.

---

jan4insight likes this comment by CwV in walterhpdx's diary The NRA - No Wild-Ass Theory Untouched

pointing out the continuous NRA spin cycle.
TOP PHOTOS
January 20, 2014
Enjoy jotter's wonderful PictureQuilt™ below. Just click on the picture and it will magically take you to the comment that features that photo. Have fun, Kossacks!