It doesn't sound like much of a milestone. It probably sounds like damning with faint praise. But San Pablo, California, had no murders in 2013, and that's a big deal.
But first, a word from our sponsor!
Top Comments recognizes the previous day's Top Mojo and strives to promote each day's outstanding comments through nominations made by Kossacks like you. Please send comments (before 9:30pm ET) by email to topcomments@gmail.com or by our KosMail message board. Just click on the Spinning Top™ to make a submission. Look for the Spinning Top™ to pop up in diaries posts around Daily Kos.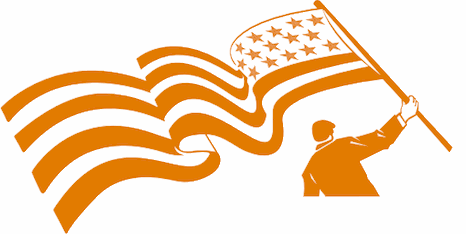 Make sure that you include the direct link to the comment (the URL), which is available by clicking on that comment's date/time. Please let us know your Daily Kos user name if you use email so we can credit you properly. If you send a writeup with the link, we can include that as well. The diarist poster reserves the right to edit all content.
Please come in. You're invited to make yourself at home! Join us beneath the orange chalk outiine...
San Pablo is a small urban area in the East Bay, population 29,000, with a per capita income of $17,286. The crime rate has historically been over twice the national average, and at one point they had the fourth-highest in the nation. It's been thirty years since they didn't have at least one murder; in 2012 there were seven.
Despite breathless news reports about "super predators" and whatnot, crime has been dropping nationwide since its peak in the 1980's and early 1990's. (Well, not all crime: mortgage fraud is still doing a brisk business, and still no bankers in jail, but that's a topic for another diary.) I don't claim to know all the reasons, but from my vantage point as a CPS worker in the Bay Area, we seem to be past the wost of the crack and meth epidemics (knock on wood). We have a long way to go still. San Pablo has also seen a significant decline in robbery, car theft, and rape (although acquaintance rapes tend to go unreported, so it's hard to get accurate figures).
Part of the change in San Pablo comes from reinvesting in the community, the same thing that brought Oelwein, Iowa back from its period as meth capitol of the country. The SF Chronicle's article on San Pablo mentions new housing, improved schools, and low-cost after-school programs are helping struggling families. These are the kind of investments that pay dividends mostly in the long term. The other piece comes from the police department's efforts at community policing, including foot and bike patrols, and more:

Chief Walt Schuld, who's been on the San Pablo force for 31 years, instituted several community outreach programs in the past year or two, including parenting classes in Spanish and police-led outings for kids.

"We're a very diverse community with a lot of immigrants, and we wanted to make them comfortable with the police," he said. "Our goal is that every kid in San Pablo, by the time they finish middle school, has six positive encounters with police officers."
People who are used to "positive encounters" with the police will turn to them for help and cooperate when police need information on what's going on in the community. Contrast this with the increasingly militarized police force in nearby Oakland (covered
here
by kossack jpmassar) where both violent and property crime have been
soaring
.
One year's stats can be a fluke, of course, and none of this is simple. We have a "drug war" that focuses on all the wrong things while gutting funding for treatment programs. We have a two-tiered justice system where people can get tazed at traffic stops while bankers can steal people's homes and go free. There's a lot to sort out about what works and what doesn't. But I think the head of San Pablo's new community center is on to something here:

"We found that if you treat kids like thugs, that's what they become. But if you treat them like family, with respect and in their cultural comfort zone, you have a real opportunity to make a difference," said director Eugene Rodriguez.
On to Top Comments!
TOP COMMENTS: JANUARY 22, 2014
Let us hear from you when you see that comment that must be shared!

Greenbird sent the untold story on TX Attorney General Greg Abbott from jenesaiswha in the nomandates diary, Wendy Davis: "You're damn right it's a true story."
From blugrlnrdst, this comment from the oklahoma kid on those "Obamacare backlash wave elections" we were promised. (Found in Loudoun County Dem's diary on Jennifer Wexton's election victory in Virginia.)
From
bastrop:
barry s makes Canadian Arctic warming simple for anyone confused on the Right. (From Pakalolo's diary on global warming.)
From
Steveningen:
In my diary Kevin O'Leary: 85 richest people equal to the 3.5 billion poorest people is fantastic news!, leftist vegetarian patriot does an excellent job of eviscerating the ridiculous argument that O'Leary puts forth.
In the same diary, sfbaytransplant flags a diary-worthy comment by kurious.
From
Dave in Northridge:
I'm a sucker for the use of historical facts in every day life, so this comment by ontheleftcoast in Jed Lewison's diary about the trials of marriage equality in Indiana appealed to me. You'll see why I didn't flag it in the comments later.
From
Ninepatch:
Diarist peterfallow's excellent morning diary Bridgegate: Kelly dumps/is dumped by lawyer prompted a lot of great discussion in the comments. salmo shares his observations as someone who has had hands on experience with something similar and starts a really good thread. La Gitane's comment is spot on, karma's a bitch. translatorpro's comment adds to the philosophical truth. onefineesq's comment offers another, very plausible, spin.
From
your humble (if antisocial) diarist:
Hunter's diary Rep. Steve Pearce: the wife is to "voluntarily submit," brought some hilarious comments, including this one from NMDad, with an important clarification from Its the Supreme Court Stupid.

From the same diary, jwinIL14 offers a catchy new nickname for Rep. Pearce. And jancw flagged this comment by onthleftcoast.

From xxdr zombiexx's diary, Colorado Town officials prepare to quit en masse after council votes for guns in hearings, lapin offers a witty pun.
TOP MOJO FOR JANUARY 21, 2014:
Courtesy of mik:

1) Can we get Obama to say something mean about by Dr Erich Bloodaxe RN — 150
2) If Wendy was a male this would be a non-story. by cosette — 112
3) And, my usual... by NonnyO — 104
4) Mayor Zimmer by Rosalie907 — 103
5) aha! that explains why my sweet daughter suddenly by nuclear winter solstice — 95
6) The double standard here by nomandates — 93
7) Well, that is true. It's an international by Ray Pensador — 89
8) From Deborah Blum in Wired a few days ago: by Meteor Blades — 83
9) It all seems serious to me. nt. by Phoebe Loosinhouse — 82
10) COUNTERSTORY! by jenesaiswha — 81
11) I hate NPR by anastasia p — 76
12) TomP: Ted Nugent is a dumbfuck racist. by TomP — 75
13) She and her campaign did a far better job by nomandates — 74
14) Racism seems to be growing, especially by TomP — 70
15) Isn't it slightly ironic that he has been brought by blue aardvark — 67
16) she won! by finley — 67
17) Not surprised. by Youffraita — 68
18) Closure of the bridge involved by Puddytat — 65
19) For her sake, and Hoboken's I hope so... by Jacoby Jonze — 63
20) I'd like to see that series by greenbastard — 62
21) very, very good news by fcvaguy — 62
22) I keep wondering if and when.... by dweb8231 — 61
23) You will be missed, and I hope that by translatorpro — 59
24) I'd gently suggest that it's not the past 5 years, by flitedocnm — 59
25) Wow! Your racist is much worse than by Horace Boothroyd III — 59
26) Thanks very much for your stellar activism. by One Pissed Off Liberal — 59
27) They used more manual thuggery in the... by Meteor Blades — 58
28) I refuse to listen to NPR anymore, by badscience — 58
29) Hope this by SilverWillow — 58
30) Oh No!! She stayed in a trailer park by poco — 58
THIS IS THE PART WHERE BRILLIG RESCUES ME WITH THE IMAGE QUILT.