To stand on shoulders of giants, what a fine concept! Much is written on it. Here is (some of) what a British phrases site says:

Using the understanding gained by major thinkers who have gone before in order to make intellectual progress.
More below! But, first, a word from our sponsor ...
Top Comments recognizes the previous day's Top Mojo and strives to promote each day's outstanding comments through nominations made by Kossacks like you. Please send comments (before 9:30pm ET) by email to topcomments@gmail.com or by our KosMail message board. Just click on the Spinning Top to make a submission. Look for the Spinning Top to pop up in diaries around Daily Kos.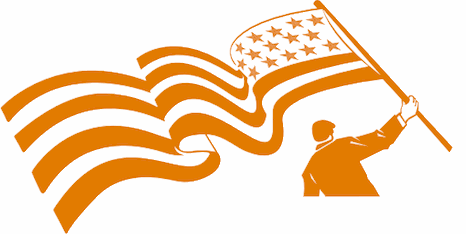 Make sure that you include the direct link to the comment (the URL), which is available by clicking on that comment's date/time. Please let us know your Daily Kos user name if you use email so we can credit you properly. If you send a writeup with the link, we can include that as well. The diarist reserves the right to edit all content.
Please come in. You're invited to make yourself at home! Join us beneath the fleur de kos...
More from phrasesdotorgdotuk (linked above).

Origin

The best-known use of this phrase was by Isaac Newton in a letter to his rival Robert Hooke, in 1676:


What Descartes did was a good step. You have added much several ways, and especially in taking the colours of thin plates into philosophical consideration. If I have seen a little further it is by standing on the shoulders of Giants.

Newton didn't originate it though. The 12th century theologian and author John of Salisbury used a version of the phrase in a treatise on logic called Metalogicon, written in Latin in 1159.
Standing seems stagnant to me. It does not seem an active state. The word I prefer is trampolining. Taking the energy provided by others to bounce even higher. I feel it all the time. I feel it in the rich comment threads of diaries, how the ideas one 'plants' may be nurtured and grow fuller with the energy and input of others.
I think of it in correspondence. If one sends a letter and ideas contained therein spark a rewarding exchange, that is wonderful!
Reminds me of a description of infinity my high school physics teacher gave me. I said I was struggling with the concept of an endless universe, and he said to imagine I had traveled to the edge of the universe. Take a stick, and stick it out as far as I can and the universe would always be farther out than that. (I did not tell him, but since it was weightless, I was using a reallllllllllllly long stick. But the universe was always past that, anyway.)
I thought of that because of the concept of trampolining, which is really much the same. Our species always sticks the stick out further with ideas. Something exists, we go beyond, then do it again. We always have, we always will.
Tonight we went to see Clarence B. Jones, the last surviving member of Dr. King's inner circle of advisors, almost too late for me to write a diary at all! I was thinking of him in terms of trampolining. How many people has he inspired? Directly, and through his words in the speeches of Dr. King? How many of his ideas are alive today, explore new and fresh permutations? 

Of course, since the universe is infinite, no definitive answer is possible. But I can tell you this. His energy lives on in me, and in its effects on my thoughts and ideas and actions. The event is too fresh to begin to describe ways in which that seems to be so. But that's okay. Loading up with energy like his is the kind of thing I live for.
(Brief post-speech note: I am back from my evening in the audience of Clarence B. Jones. What a thoroughly amazing and passionate human being! His accounts of times with Dr. King were mesmerizing, of course as was his testament of how thoroughly Dr. King changed his life. (Note to Clarence B. Jones: In ways I am certain you changed HIS life, as well. That's just how it works.) But his most passionate statements pertained to present-day fights, and focused primarily on gun violence and voter suppression. Simply awesome. I bought a copy of one of his books, but could not stay for autograph because of … a prior commitment tonight. But please know that Clarence B. Jones planted plenty of seeds, himself, with patience, love and compassion, and he sang for us, too, both at the beginning and at the end, sweet tones of immutable human dignity and love.)
Best to you tonight, and on to the comments!
---
Brillig's ObDisclaimer:
The decision to publish each nomination lies with the evening's Diarist and/or Comment Formatter. My evenings at the helm, I try reeeeallllyy hard to publish everything
without
regard to content. I really do, even when I disagree personally with any given nomination. "TopCommentness" lies in the eyes of the nominator and of you, the reader - I leave the decision to you. I do
not
publish self-nominations (ie your own comments) and if I ruled the world, we'd all build community, supporting and uplifting instead of tearing our fellow Kossacks down.
From a2nite:

Many comments on Bridgegate are good, but kovie calls out the voters of NJ in this stream. I think s/he is reasonable.
From La Gitane:

Here's one for you from Lily O Lady - two birds with one stone! ;)
From Samer:

I prefer promoting snark, but this comment from skohayes is an absolute, and shocking, must-read.
From BeninSC:


I don't think I have ever posted a flagging comment with the title 'Screw Top Comments,'before, but that happened tonight.
Flagged by Banach MacAmbrais, then, this comment by merrywidow posts an alternate version of the State of the Union. You will want to read this one!
Top Mojo for yesterday January 26th, first comments and tip jars excluded. Thank you
mik
for the mojo magic! For those of you interested in How Top Mojo Works, please see his diary
FAQing Top Mojo
.
1) See, it's okay when Christians do it to by allergywoman — 142
2) Pay no attention to that pipeline explosion behind by marleycat — 120
3) Wait, wait . . . by Mnemosyne — 98
4) Such an obvious lie even Schieffer pushed back by Dallasdoc — 90
5) You couldn't put a more obvious example by ontheleftcoast — 89
6) Please - I hope the government rushes in to help by Leslie Salzillo — 85
7) No, not presidential material by Dallasdoc — 72
8) It's called a "gas traffic study", yeah ;) by ericlewis0 — 69
9) I found myself worrying... by freshwater dan — 68
10) "Do what we say or the country gets it." by Hammerhand — 64
11) When by jamess — 61
12) Saw it....Schieffer got fed up with him. by skillet — 59
13) You can't argue with nature by kerflooey — 57
14) Now there's a science teacher preparing her by Mother Mags — 57
15) OhHai Whoknu! Never Done...& Always Collaborative: by leonard145b — 57
16) It's heartbreaking by DFWmom — 57
17) And may the entire hospital bill by Puddytat — 56
18) Yes, At Tymes, Nature Can Be Very Cruel: by leonard145b — 55
19) So where would they go? by ontheleftcoast — 55
20) These are people who took the wrong lesson frm 911 by cskendrick — 54
21) HSBC Bank Is Citing Identity Fraud Concerns in by Gooserock — 52
22) Thanks for this most outstanding and important by HoundDog — 52
23) You mean this one? by ExpatGirl — 51
24) LOL! Apparently, Oscar Snubs Have Consequences: by leonard145b — 50
25) Tell me again how Christians are being persecuted? by Major Kong — 49
26) Another seckrit recruiting strategy... by KrazyKitten — 49
27) I've written about this extensively. There is by Ray Pensador — 48
28) Reminds me of the South by Pirogue — 48
29) wow by jamess — 48
30) We're just testing the quality of the natural gas by doingbusinessas — 48
31) It's Not a Lack of Constitutional Comprehension. by Gooserock — 48
Top Pictures Cats for yesterday, January 26th. Click any image to be taken to the full comment. Thank you jotter for the image magic!