Interrogatories
It's National Kazoo Day and National Clash Day. What Clash song would you most like to hear on the kazoo?
What is the most absurd think that Republican males believe?
Have you ever written notes on your hand like Palin? What kind of notes?
The Twitter Emitter
Don't tell me the sky's the limit when there's footprints on the moon

— Chris Walker (@cwalkertime23) January 26, 2014
Steven Tyler looks like some Real Housewife who was not asked back for season 2 #Grammys

— Lizz Winstead (@lizzwinstead) January 27, 2014
My life is so boring Big Brother stopped watching.

— JerryThomas (@JerryThomas) January 27, 2014
New Gallup poll says 67% of Americans dissatisfied with wealth distribution. 7% are "very satisfied" and I would like what they are smoking.

— Ronan Farrow (@RonanFarrow) January 27, 2014
Hillary Clinton hasn't driven a car since 1996, which was just 14 months before Rand Paul last read a newspaper.

— LOLGOP (@LOLGOP) January 27, 2014
Cokehead Tray Radel Resigning From Congress To Spend More Time With His Coke http://t.co/...

— Wonkette (@Wonkette) January 27, 2014
Rand Paul reminds you that bringing his dad into it is off limits. Oh, and 1 time Hillary Clinton's husband got impeached.

— John Fugelsang (@JohnFugelsang) January 28, 2014
Religious freedom means taxpayers should have to fund the teaching of creationism but your employer should decide what medications you get.

— LOLGOP (@LOLGOP) January 28, 2014
Look, I warned you people about this: White House reveals that "any American who saw Macklemore perform at the Grammys is now gay married."

— Top Conservative Cat (@TeaPartyCat) January 28, 2014
Why can't my millions make me immune to criticism?

— Lisa McIntire (@LisaMcIntire) January 28, 2014
On This Day
In 1754, Horace Walpole coined the word serendipity in a letter to Horace Mann (at least it is the first known usage of the word).
In 1813, Pride and Prejudice was first published. Austen had sold the entire copyright to the publisher, so missed out on some considerable profits.
In 1915, the Coast Guard was created by an act of Congress.
In 1916, Louis D. Brandeis was appointed by President Woodrow Wilson to the Supreme Court, becoming its first Jewish member. Some of his fellow justices treated him shabbily due to his faith.
In 1958, the Lego company patented the design of its Lego bricks, still compatible with bricks produced today, and just as painful to step on.
In 1959, Vince Lombardi was named head coach of the NFL's Green Bay Packers.
In 1986, space shuttle Challenger exploded 73 seconds after liftoff from Cape Canaveral, killing all seven crew members.
In 2003, President George W. Bush lied in his State of the Union address that Iraqi leader Saddam Hussein had sought uranium from Africa. (The claim was later disputed by former ambassador Joseph Wilson, who had been asked by the CIA to investigate, which of course opened up that can of worms leading to the conviction of Scooter Libby.)
Born on This Day
1225 – Saint Thomas Aquinas (d. 1274)
1674 - Jean Ranc, French painter, (d. 1735)
1688 - Jan Maurits Quinkhard, Dutch painter (d. 1772)
1719 – Johann Elias Schlegel, German critic and poet (d. 1749)
1749 - Jacques Sablet, Swiss-French painter (d. 1803)
1761 - Marguerite Gérard, French portrait and genre-scene painter (d. 1837)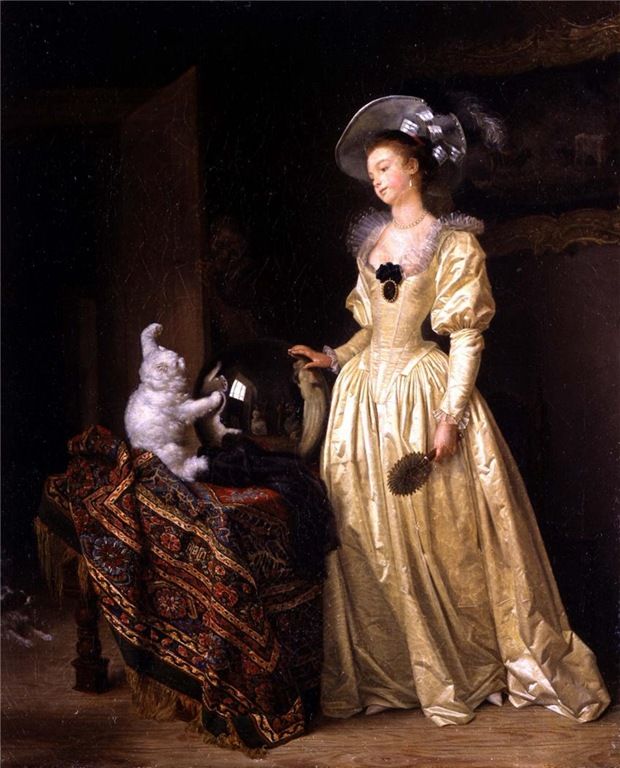 1813 - Johannes Hilverdink, Dutch painter (d. 1902)
1853 – José Martí, Cuban revolutionary (d. 1895)
1863 – Ernest William Christmas, Australian painter (d. 1918)
1864 – Charles W. Nash, American automobile entrepreneur (d. 1948)
1873 – Colette, French writer (d. 1954)
1882 - Mary Boland, American comedienne/actress (d. 1965) See Tipple Jar
1887 – Arthur Rubinstein, Polish pianist (d. 1982)
1890 – Robert Stroud, American convict, the Birdman of Alcatraz (d. 1963)
1892 - Ernst Lubitsch, German actor, producer and most notably, film director whose style was dubbed the "Lubitsch Touch." (d. 1947)
1900 – Alice Neel, American artist (d. 1984)
1906 - Harry van Kruiningen, [Henri A Janssen], painter/graphic artist (d. 1996)
1912 – Jackson Pollock, American painter (d. 1956)
1927 – Per Oscarsson, Swedish actor (d. 2010)
1927 – Ronnie Scott, British tenor saxophonist and club owner (d. 1996)
1929 – Acker Bilk, English clarinetist
1943 – Dick Taylor, English guitarist (The Pretty Things)
1944 – Susan Howard, American actress
1945 – Robert Wyatt, English musician. (Soft Machine, Matching Mole)
1947 – Jeanne Shaheen, American politician, senior senator of New Hampshire
1948 – Charles Taylor, 22nd President of Liberia and convicted war criminal
1951 – Brian Bilbray, American idiot politician
1954 – Rick Warren, American pastor and author and homophobe
1955 – Nicolas Sarkozy, former President of France
1959 – Randi Rhodes, radio personality
1959 – Dave Sharp, Welsh guitarist (The Alarm)
1962 – Sam Phillips, American singer
1963 – Dan Spitz, American musician, guitarist (Anthrax)
1968 – Sarah McLachlan, Canadian singer and songwriter
1968 – DJ Muggs, American DJ and producer (Cypress Hill)
1968 – Rakim (William Michael Griffin Jr.), American rapper (Eric B. & Rakim)
1977 – Joey Fatone, American singer (N-SYNC)
1980 – Nick Carter, American singer (Backstreet Boys) (what, is it National Boy Band Day???)
1981 – Elijah Wood, American actor hobbit
Died on This Day
814 – Charlemagne (b. 742)
1547 – King Henry VIII of England (b. 1491)
1667 - (burial) Jacob Duck, Dutch painter (b. 1600)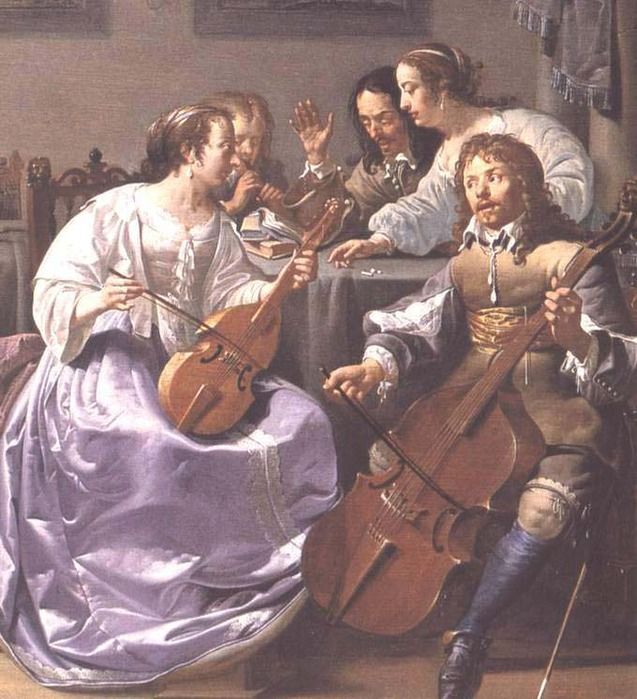 1831 - Wybrand Hendriks, Dutch painter (b. 1744)
1839 - Sir William Beechey, British painter (b. 1753)
1882 - Alexander Hugo Bakker-Korff, Dutch genre painter (b. 1824)
1893 - Gustave de Jonghe, Belgian painter (b. 1829)
1905 - Lemuel Maynard Wiles, U.S. painter (b. 1826)
1922 - Elizabeth Jane Gardner, American ex-pat painter (b. 1837)
1927 - J. Ottis Adams, American Impressionist painter (b. 1851)
1939 – William Butler Yeats, Irish writer, Nobel Prize Laureate (b. 1865)
1960 – Zora Neale Hurston, American author (b. 1891)
1999 – Markey Robinson, Irish painter (b. 1918)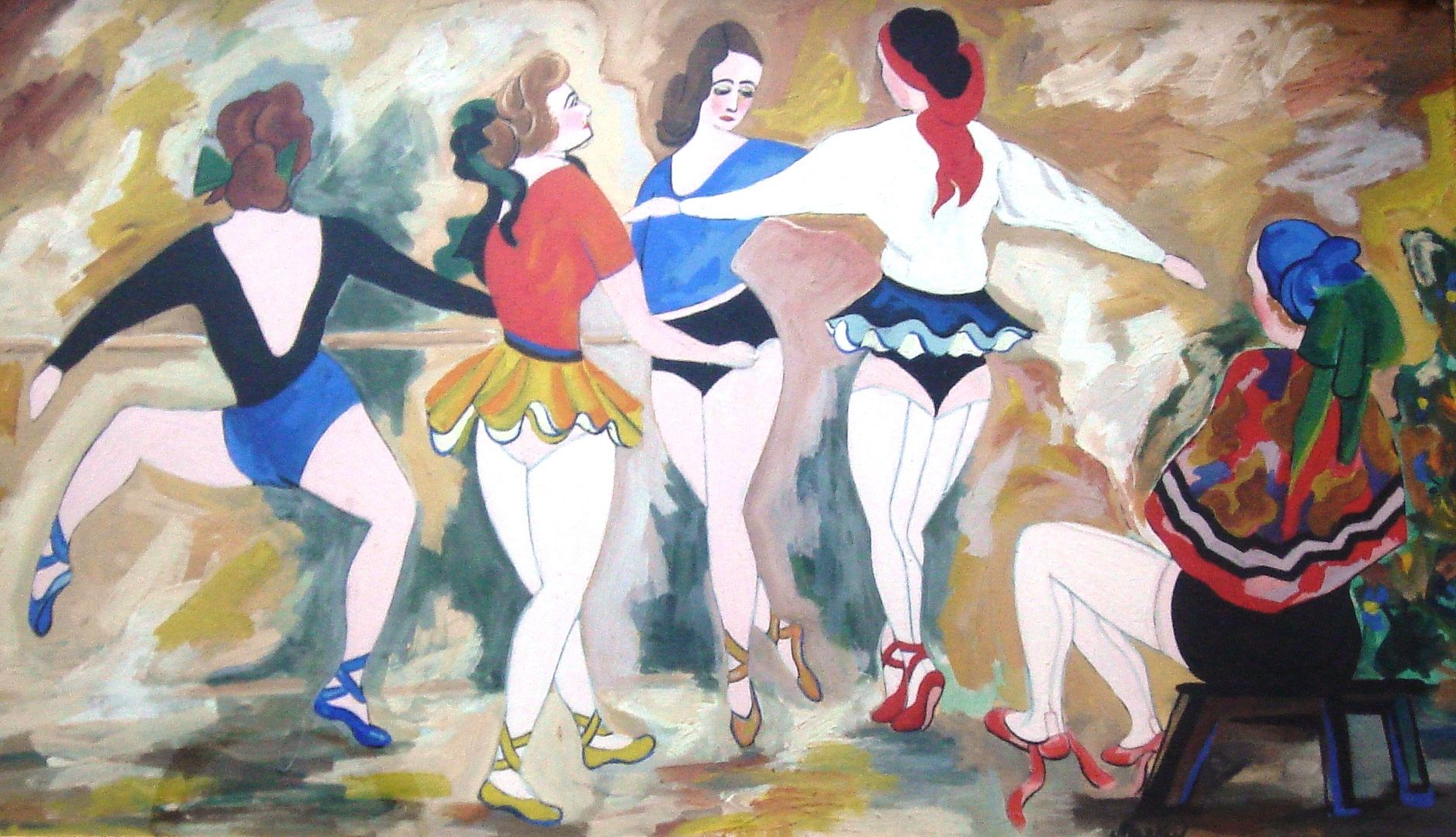 2003 - Cícero Dias, Brazilian-born painter (b. 1907)
2004 – Mel Pritchard, British Musician (Barclay James Harvest) (b. 1948)
2005 – Jim Capaldi, English drummer, singer and songwriter (Traffic) (b. 1944)
A tribute to the late Chris Wood
Today is
National Blueberry Pancake Day
National Kazoo Day
Clash Day
Rattle Snake Round-Up Day
Fun at Work Day
Pop Art Day
Data Privacy Day