I fought the urge to write anything about the SOTU since I'm sure you'll get plenty elsewhere.
I stopped making New Years Resolutions decades ago after many years of having nothing but a big pile of fail after the first week or so of the ever so promising new year. The lack of daylight (and accompanying seasonal depression), the lack of holiday festivity after the parties were over and the decorations packed away, and piles of now dirty snow were depressing enough without adding the smoking ruin of unkept resolutions.
But First, A Word From Our Sponsor:
Top Comments recognizes the previous day's Top Mojo and strives to promote each day's outstanding comments through nominations made by Kossacks like you. Please send comments (before 9:30pm ET) by email to topcomments@gmail.com or by our KosMail message board. Just click on the Spinning Top™ to make a submission. Look for the Spinning Top™ to pop up in diaries posts around Daily Kos.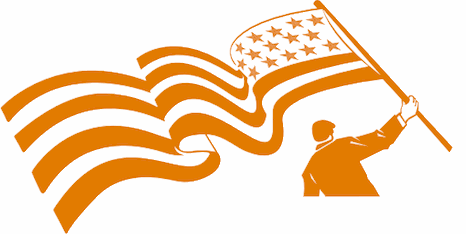 Make sure that you include the direct link to the comment (the URL), which is available by clicking on that comment's date/time. Please let us know your Daily Kos user name if you use email so we can credit you properly. If you send a writeup with the link, we can include that as well. The diarist poster reserves the right to edit all content.
Please come in. You're invited to make yourself at home! Join us beneath the doodle...
Subsequent years have brought clarity. I've realized that instead of resolving to turn over a new leaf in my life, I had inadvertently resolved to not just uproot the whole tree, but the entire forest along with it. I set myself goals that were impossible and that is why I failed year after year.
It seems everyone selects the impossible set of resolutions: quit smoking, lose weight, daily exercise routine, clean and organize the house, eat vegan, and the list goes on. We promise ourselves things we can't possibly do.
This year I've changed it up and made resolutions (for other people) and given them some advice:
For Scott Walker:
Resolve to grow a heart (c'mon, man, even the Grinch could do that)
Resolve to do the job of a public employee for a month and actually live on the salary that you're paid (after state and federal taxes, Social Security and Medicare tax, property tax, sales tax, and the 18% Scott Walker peelback for benefits).
Resolve to stop telling so many lies (when you do it nearly all the time, people do notice and stop believing anything you say) and stop spewing all those baloney talking points.
PS: Resolve to stop obscessing over our lady parts and denying us health care.
.
For Glen Grothman (R - Wi State Senator):
If the things you are know for are calling protesters "slobs", trying to restrict what poor people can buy with food stamps (cheese is prohibited? in Wisconsin?), and ending the requirement that working people are entitled to a day off every week, you must resolve to recognize that you need serious help.
And, perhaps, a soul.
.
For Chris Christie:
Resolve to get a powerful dose of empathy. I would do you a lot of good. If you can't manage that, we'll see about getting someone to bully you so you'll know what it feels like when you can't fight back against a powerful bully.
Resolve to remember that if you can read, do math, and reason, you have teachers to thank for that. You didn't do it on your own. Instead of berating teachers and bullying them, you should express your sincere appreciation of what they have done for you and what they continue to do for their students. They're NOT in it for the money (who would be at that salary?).
Resolve to remember that being known for bullying and petty political revenge is even more unbecoming than planet sized waist (no, being way, way too short for my weight, I'd be the last one to fat shame, but he knows where I'm coming from on this one).
.
For Paul Ryan:
Resolve to remember that everyones granny isn't a millionaire like yours. Cutting their already pitiful Social Security check and trying to take their Medicare away might be peachy with your own granny, but it doesn't work for the rest of them (not everyones granny lives in a rich, gated, luxury retirement village in Florida complete with golf course and village mall).
Resolve to join Scott Walker in all that growing a heart business. You need one. Fast.
Resolve to try living on one of those Unemployment Compensation checks for a month. You'll soon realize that the unemployed are idling away their days laying on a hammock.
.
For Barack Obama:
Resolve to always remember those days when you were a community organizer and activist. Then remember that you are now in a position to do what you would have liked to have done back then.
Resolve to remember that The People have your back when you do the right thing.
.
For the 1%, multinational corporations, and the Koch Brothers:
Resolve to remember how oligarchy and plutocracy always end (it isn't pretty).
Resolve to live on an unemployment check and food stamps for a month so they can "enjoy" that luxurious lifestyle you want us to think those folks live.
Resolve to remember that there are more of us than there are of you.
.
For Business
Henry Ford might have been an asshole, but he understood that his workers needed to make enough money to buy the products they were manufacturing. You guys need to resolve to remember this concept along with the fact that when you throw people out of work to pay a quarter an hour in China, there's less people to buy the products you ship back here.
Resolve to remember that if you expect people to believe that hard work pays off, you have to make that into reality rather than skimming every penny of extra productivity you can get off your workers and putting the profits only in your own pockets.
.
For racists, bigots, and the intolerant:
Resolve to try living as one of the victims of your irrational hatred for a month. And when you realize you don't enjoy the experience, try to learn humanity from it.
P.S. Religious zealots need to resolve to remember that Jesus wasn't a hater.
.
For Tea Baggers:
Resolve to read a real history book on the real American Revolution (you'll soon realize you're be on the wrong side of the fight)
Resolve to check other sources of news and not just tune to Fox or listen to those screamers on the AM radio.
.
For the Banks and Wall Street:
Resolve to remember that you don't like to be robbed. Neither do we.
Resolve to remember that you got your once in a lifetime taxpayer bailout. No more money for you when you blow it again (which you will since you bought Congress and ensured that there won't be many pesky regulations and you'll never be prosecuted no matter what you do).
.
I'm sure you'll all remind me if I've left anyone off the Resolutions List.
So, nearing the end of the first month of the new year, how are your resolutions going?
Extra added bonus for all you cooks out there (how to separate an egg the easy way) because it's so awesome:
How incredible is this? For an explanation of How Top Mojo Works, see mik's
FAQing Top Mojo
Top Pictures for yesterday. Click any image to be taken to the full comment. Thank you jotter for the awesome image magic!
Pull up a chair and join the fun.
.