Karl Rove's American Crossroads, Crossroads GPS fundraising fell by a precipitous 98% from 2012. There was Rove's election night meltdown on Fox, but more importantly almost all of American Crossroads, Crossroads GPS spending was largely ineffectual in their targeted races.
.


Karl Rove's 2012 election crash and burn closed donor wallets in 2013

By George Chidi

But the biggest surprise might be how far Republican strategist Karl Rove has fallen from grace among Republican donors.

With no contest for either the White House or Congress in 2013, a slow fundraising year might be expected. But the gap for Rove's groups — American Crossroads, Crossroads GPS and the Conservative Victory Project — remains stunning in comparison to receipts for upstart Tea Party-oriented campaign groups.

Rove's three groups took in $6.1 million in 2013, Politico notes, while American Crossroads alone received $99.1 million in 2012. All three together raised about $325 million during the Romney campaign and the battle for congress. Rove-backed candidates failed almost everywhere — more than 95 percent of money spent by Rove's groups ultimately backed losing candidates.
The Tea Party is claiming credit for Rove's fall, with his hostility toward the Tea Party. Rove was welcomed back on Fox News after his election night attempt to suspend reality got him banned temporarily.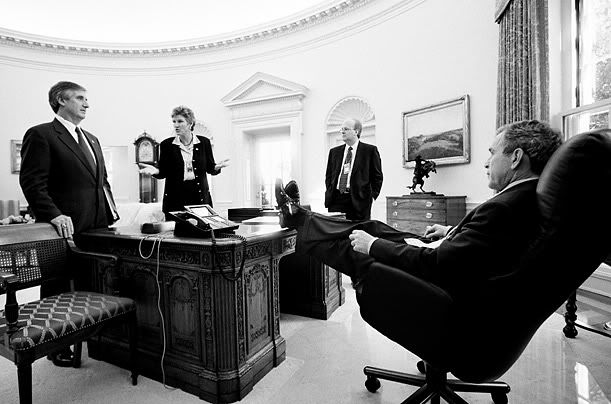 That's the one thing Rove (once known as Bush's brain) still has going for him.