What's all the fuss about people -- It was just a "Mini-Mistake."
[...] The whole memo was "goofy," in the judgment of Slate.

It was goofy. But it also revealed a paradox. In its efforts to make David Wildstein the plausible source of the whole Bridgegate episode (the Christie memo at one point, almost in passing, suggested the entire plot had been "David Wildstein's scheme"), Christie's advisors had to present evidence that Wildstein was an ambitious and aggressive political infighter. But nearly all the evidence of Wildstein's deviousness that Christie's aides could supply had either been implicitly endorsed by the governor's office (in its nomination of Wildstein) or explicitly approved by its senior figures. The more Christie's camp tried to prove that Wildstein was a nefarious actor and a lone ranger, the more it sounded like he had done his job in exactly the way the governor wanted, and the more he came to seem like a Christie mini-me.
Is David Wildstein Chris Christie's Sworn Enemy, or His Mini-Me?
by Benjamin Wallace-Wells, nymag.com -- 2/4/2014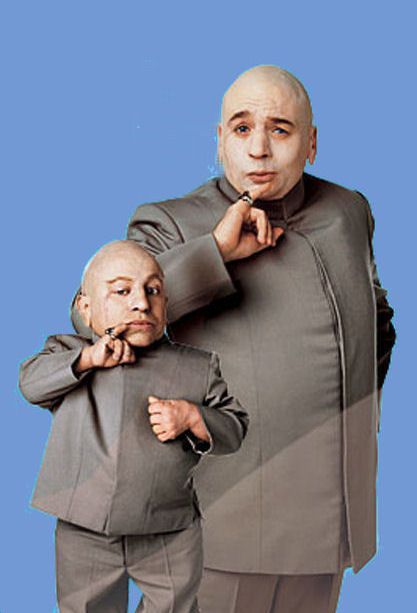 Wildstein as the Christie Mini-me -- now there's an image ... worth photoshopping!



What's all the fuss about people -- It was just a "Mini-Mistake."

A Mini-Me-hiring my Inside-guy mistake!