Interrogatories
What is your favorite source for weather information? Do you have a weather radio?
Nutella: Love it or hate it?
What is your favorite game involving hitting balls with sticks? Are you any good at it?
The Twitter Emitter
Juan Rodríguez Cabrillo didn't discover California so you could talk all foreign #SpeakAmerican

— Gen JC Xtian patriot (@JC_Christian) February 4, 2014
"My school pal for whom I created a job at Port Authority is a fucking monster who should be nowhere near the reins of power I handed him."

— kara vallow (@teenagesleuth) February 4, 2014
You will always be applauded in the most affluent quarters when you blame blameless victims for their own misery.

— Joyce Carol Oates (@JoyceCarolOates) February 4, 2014
Facebook turns 10 today, quickly nearing the age to no longer be interested in Facebook.

— Miles Kahn (@mileskahn) February 4, 2014
If marriage equality is not Scottish, it's crap!

— David Waldman (@KagroX) February 4, 2014
You'd think I'd be a creationist, but these days I prefer to deny any involvement in this fiasco.

— God (@TheTweetOfGod) February 4, 2014
Will I use this cattle prod on the next person who sends me an @Upworthy link? The answer may shock you.

— Will McAvoy (@WillMcAvoyACN) February 5, 2014
I want Ken Ham to debate a Pastafarian. Would be more instructive for all involved.

— Hunter (@HunterDK) February 5, 2014
Shorter Ken Ham: The Bible is the word of God and the origin of everything. How do we know? The Bible tells us. #creationdebate

— Crutnacker (@Crutnacker) February 5, 2014
REMINDER: if you oppose gay marriage for Biblical reasons you're also banned from eating at Red Lobster or getting a tattoo #Leviticus

— The Daily Edge (@TheDailyEdge) February 5, 2014
As relief from that creation debate I'm going to have a discussion on nuclear physics with my cat.

— Crutnacker (@Crutnacker) February 5, 2014
The CBO proves Obamacare will destroy the economy by letting sick seniors retire rather than be stuck working for health insurance.

— Top Conservative Cat (@TeaPartyCat) February 5, 2014
On This Day
In 1778, South Carolina became the second state to ratify the Articles of Confederation.
In 1852, the Hermitage Museum opened in St. Petersburg, Russia.
In 1881, Phoenix, Arizona was incorporated.
In 1917, Congress passed, over President Woodrow Wilson's veto, the Immigration Act of 1917, which severely curtailed the immigration of Asians.
In 1919, Charlie Chaplin, Mary Pickford, Douglas Fairbanks, and D.W. Griffith launched United Artists.
In 1937, President Franklin D. Roosevelt proposed increasing the number of Supreme Court justices. Critics charged that he was attempting to "pack" the court, not unlike what they are claiming now about Obama trying to fill vacancies.
In 1939, Generalísimo Francisco Franco (who was alive at the time) became the 68th "Caudillo de España", or Leader of Spain.
In 1958, an H-Bomb was lost off the coast of Georgia, near Savannah. It's still lost.
In 1988, the Arizona House of Representatives impeached Gov. Evan Mecham, who was later convicted in the state Senate and removed from office. Couldn't have happened to a nicer guy.
In 1994, White separatist Byron De La Beckwith was convicted in Jackson, Miss., of murdering civil rights leader Medgar Evers in 1963. He was sentenced to life in prison. Couldn't have happened to a nicer guy.
Born on This Day
1607 - Cornelis de Baellieur I, Flemish painter (d. 1671)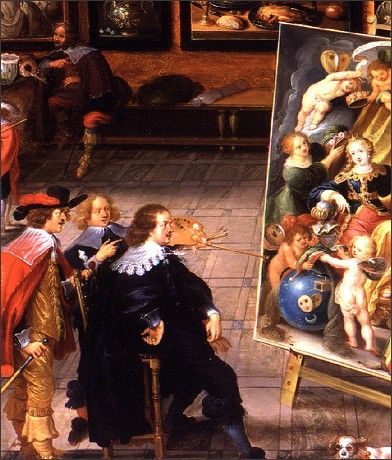 1626 – Marie de Rabutin-Chantal, marquise de Sévigné, French author (d. 1696)
1745 - Joseph Boze, French painter and inventor (d. 1826)
1788 - Sarah Goodridge, U.S. painter (d. 1853)
1802 - Louis-Charles Verboeckhoven, Belgian marine painter (d. 1889)
1808 – Carl Spitzweg, German painter (d. 1885)
1848 – Belle Starr, American outlaw (d. 1889)
1864 - Arthur Wardle, British Classicist painter, mostly of animals (d. 1949)
1871 - Birger Sven Sandzen, Swedish-American landscape painter (d. 1954)
1886 - Ernest Martin Hennings, U.S. landscape painter (d. 1956)
1900 – Adlai Stevenson, American politician, 31st Governor of Illinois (d. 1965)
1903 – Joan Whitney Payson, American heiress (d. 1975)
1906 – John Carradine, American actor (d. 1988)
1914 – William S. Burroughs, American author (d. 1997)
1919 – Red Buttons, American actor (d. 2006)
1919 – Tim Holt, American actor (d. 1973)
1934 – Hank Aaron. American baseball player
1941 – David Selby, American actor
1942 – Cory Wells, American singer (Three Dog Night)
1944 – James B. Cobb, Jr., American guitarist (Classics IV)
1944 – Al Kooper, American musician
1946 – Charlotte Rampling, British actress (See Tipple Jar)
1948 – Christopher Guest, American actor and director
1948 – Barbara Hershey, American actress
1954 – Cliff Martinez, American drummer and composer (Red Hot Chili Peppers and The Dickies)
1959 – Jennifer Granholm American politician, 47th Governor of Michigan, TV host
1962 – Jennifer Jason Leigh, American actress
1964 – Laura Linney, American actress
1964 – Duff McKagan, American musician (Guns N' Roses and Velvet Revolver)
1965 – Keith Moseley, American bass player and songwriter (The String Cheese Incident)
1969 – Bobby Brown, American singer-songwriter, dancer, and actor (New Edition)
1975 – Adam Carson, American musician (AFI)
Died on This Day
1578 – Giambattista Moroni, Italian painter (b. c.1520-24)
1635 - Joos de Momper the Younger, Flemish painter (b. 1564)
1888 - Anton Mauve, French painter (b. 1838)
1946 – George Arliss, English actor (b. 1868)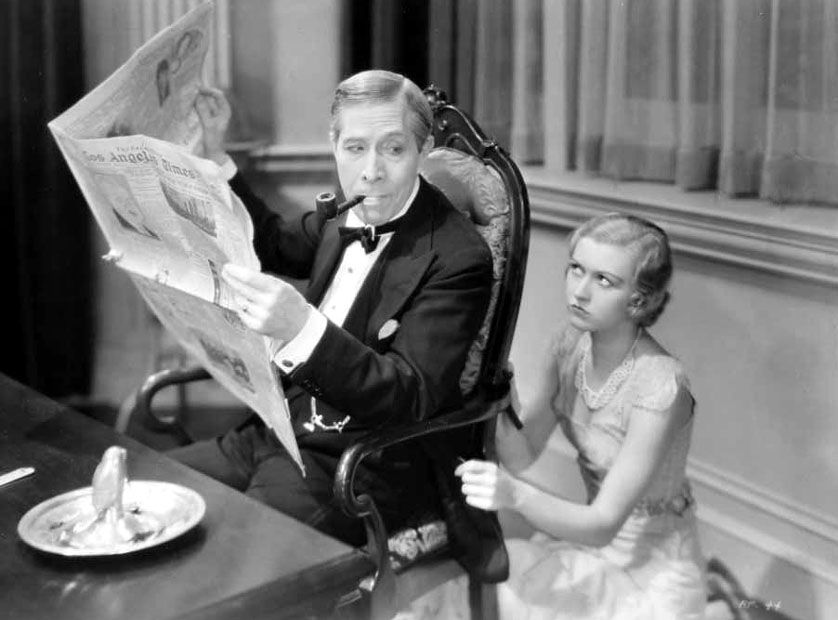 1959 - Gwili Andre, Danish actress (b. 1908)
1969 – Thelma Ritter, American actress (b. 1902)
1982 - Dolores Moran, American actress (b. 1926)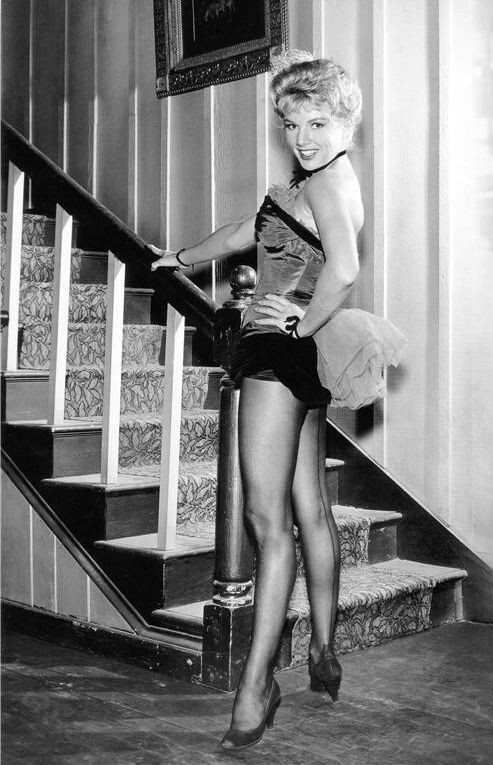 1995 – Doug McClure, American actor (b. 1935)
1997 – Pamela Harriman, English-born American diplomat (b. 1920)
2008 – Maharishi Mahesh Yogi, Indian guru, founder of Transcendental Meditation (b. c. 1917)
2010 – Ian Carmichael, English actor who played Bertie Wooster and Peter Wimsey. (b. 1920)
Today is
National Weatherperson's Day
Disaster Day
National Whipped Cream Day
National Chocolate Fondue Day
National Frozen Yogurt Day
World Nutella Day