Yup.

CHARLOTTE, N.C. -- A 17-year-old East Meck High School student has become the first transgender teen crowned Homecoming King in North Carolina. The announcement was made during a halftime ceremony inside the school gym Friday Night.

Senior Blake Brockington received national attention following the nomination by his peers.
"Throughout my life I haven't always been treated equally as a male, so I've always wanted this and everybody has told me I couldn't do it. 'You are a girl,' even though I've always identified myself as a male," said Brockington.

There were 13 seniors vying for the coveted title as king. Brockington won, collecting the most money for the school's chosen charity, Mothering Across Continents. It's a non-profit organization that funds the building of schools in the Sudan.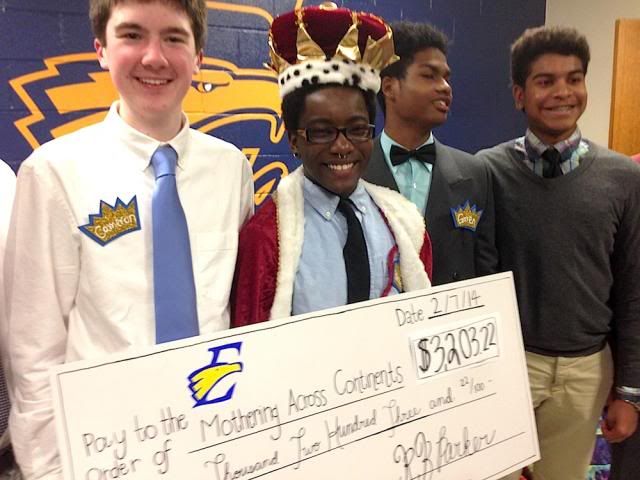 Almost as a side story, how cool is it that this school uses social activism as the way to choose the homecoming court - and then sticks to its own rules when the outcome probably surprised some people? Way to go, East Meck!