You might ask why I'm writing this after what has effectively been 17 months of going to the Bay Area by myself (I think that's seven or eight trips). Well, because on every previous trip, I've let you all take care of me, and you've done it very well. Two weeks ago, I was on a relatively under cover trip, as the surprise guest at a scheduled SF Kossacks dinner to celebrate the birthday of two lovely ladies. I even KEPT the secret (only navajo, sfbob and Steveningen knew) until the Friday before, and then only one of the birthday girls figured it out from a comment I made about an "undisclosed location" in Friday's New Day diary.
So this was my own trip, with my own schedule with one commitment driving it, and two additional commitments I knew about beforehand. It finished the reworking of my approach to San Francisco that I had begun in November 2012 and experimented with even more in June, after NN13. My OWN new city, below the great orange fruit basket. Yes, FINALLY, this is going to be about Jim too.
But First, A Word From Our Sponsor:
Top Comments recognizes the previous day's Top Mojo and strives to promote each day's outstanding comments through nominations made by Kossacks like you. Please send comments (before 9:30pm ET) by email to topcomments@gmail.com or by our KosMail message board.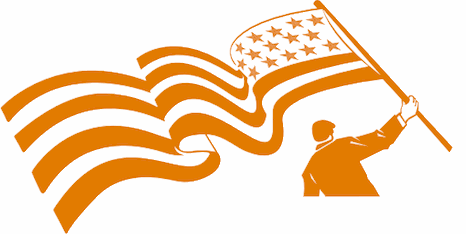 Make sure that you include the direct link to the comment (the URL), which is available by clicking on that comment's date/time. Please let us know your Daily Kos user name if you use email so we can credit you properly. If you send a writeup with the link, we can include that as well. The diarist poster reserves the right to edit all content.
Please come in. You're invited to make yourself at home! Join us beneath the doodle...
I should probably explain that all the trips Jim and I made up to the Bay Area between probably 2006 and October 2012 were about food and dining. All our meals were planned out and reserved mostly using Open Table before we got on the train to go up. The only dinner that wasn't Open Tabled was generally our first dinner; since we took the train, we usually got in late, and that meant a walk up Bush Street (I still stay at the Grant Hotel) to Grubstake, a restaurant that's open very late and is known for its burgers and breakfast food, but which is actually a Portuguese restaurant as well. With Portuguese wine. It was fine for a while, but then there was a change in the kitchen, so we stopped. We replaced it with Brandy Ho on Columbus Ave,, north of Pacific and across the alley from City Lights Bookstore. I used to go there a LOT when I worked at Bank of America, but we didn't go together much in the 1980s -- we had other Chinese restaurants for that.
Breakfast? Jim was exceptionally particular and after a lot of trial and error we settled on the restaurant in the Chancellor Hotel on Powell Street. The last time I ate there (in November 2012), no thanks, and that's when I started going to the Ferry Building for breakfast. (I should probably throw in a plug for Ella's on Presidio here. Jim hated it, but I was at a loss after the Chancellor in November, so I went out to Ella's and I loved it. The offerings at the Ferry Building, though, are just as good.) Lunch? Japantown or Fillmore Street in Pacific Heights or someplace wherever it was we were at the time. Mostly north of Geary, since we liked to walk around the neighborhoods we lived in during the 1980s. No planning, but if it had been there during the 1980s chances are we'd go there (Sanppo, for instance) rather than trying someplace new.
Dinner, and again, creatures of habit. Dinner for the first full day, the Hyde Street Bistro (now Cocotte), on Hyde between Jackson and Pacific. We didn't know how we found out about it, because it wasn't in the Chronicle's top 100 Restaurants, but we liked it so much and it was so comfortable, we kept going back. The menu is different now but the chef is still the same. I don't know why I haven't been back. I'm sure it's because I associate it so much with Jim, because this is a restaurant that, no matter how infrequent our visits were, remembered us. I haven't been to Taix in Echo Park in Los Angeles for the same reason.
Last dinner? Because our first dinner there was so utterly spectacular, even though the tables are WAY too close together, Chapeau! in the Inner Richmond. But the last time we were there Jim got the idea that they didn't remember us, so we were probably done. And that's why, in November 2013, when I went up to the city alone to present a paper at the American Anthropological Association Annual Meeting (pictures from a SF Kossacks lunch), I dined alone at two new (to me) restaurants. PLÄJ, well, nice, but I ordered an appetizer and an entree that were essentially the same dish, so now, maybe if somebody else wanted to go there, fine -- there are vegetarian options. But what really made an impression on me and told me I COULD dine alone in a satisfying manner was the restaurant Jim really wanted to go to in November, an Italian restaurant (and we cooked enough Italian at home that we really didn't GO to many Italian restaurants), Osteria, at Sacramento and Presidio in the heart of Presidio Heights. It just felt comfortable, and I should probably go back on another visit because I liked it so much.
So, some new restaurants. And a nice new family of Kossacks, which I've diaried about a LOT. But new neighborhoods? Not really. THAT was what made this last trip different. You noticed I said "north of Geary" above? This time, south of Cesar Chavez. And here's where the story gets tricky, because I have a life beyond the life I diary here, and Saturday, which is when I saw Bernal Heights for the first time, involved said life. Yes, the shift from bars to the internet that I discussed here has made it easier, especially in trying to satisfy specific and specialized needs, to find guys you'll get along with. I met somebody like this online after I posted my trip on a couple of sites, and we had a long chat on skype, and that's why, for an event Sunday night, I took a morning flight up Saturday, for my own day in a city I love. And he lived on the southern slope of Bernal Heights. We walked up the hill to Cortland Ave. to have lunch at Progressive Grounds Coffee House, which didn't look like it had undergone the gentrification that you see in a lot of the little neighborhoods of San Francisco.
It has a nice garden in the back too, and vegetarian was easy there. Then we walked back down the hill past Holly Park, someplace else I had never seen. It was a nice day. Nice guy too, but I seem to be specializing in men in relationships who play around, as I did well before Jim died (because, you see, I
understand
), so no relationship prospects in the offing. On the way back to my hotel, I noticed that the 24-Divisadero, a bus I KNOW, runs down Cortland, so I know how to get back. Dinner that evening wasn't worth writing about (no Brandy Ho because the last time I ate there when I was asked how spicy I wanted it, I asked for medium and commented I had been eating there for almost 30 years, and the food arrived MUY PICANTE, not medium), so on to Sunday.
That was more typical. Up late (for me - it seems that the only place I get more than seven hours of sleep any more is in a hotel room), so I walked down to the Ferry Building, and since I knew I was having brunch, I bought a hijiki (seaweed) rice cake at Delica-1, and walked out to look at the ferries as I ate it. I went back to the hotel, changed into my Marko the Werelynx baseball shirt (the one my avatar is wearing), and headed off to the Castro, about 45 minutes early, so I could walk around to see what changes had been made since the last times I was there. The restaurant? This is what sfbob said about it in my Familiarity Breeds Content Edition diary (yes, this is the SECOND link to it tonight):
Trapper and I have a familial relationship with the Cove Cafe in the Castro. We dine there every Friday evening. The food is very much "homestyle" and the staff are fun. And they actually do sort of know us by name.
and this is what I wrote about it in what turned out to be a long Kosmail chain:
Good heavens, the associations there. When we first arrived in the Bay Area, for the 1971-72 academic season, the Castro was in the process of becoming one of the epicenters of gay life in America and there were still places left from the blue-collar neighborhood that had been there (the most visible reminder of that is Most Holy Redeemer Church). There weren't a lot of places to eat, but the restaurant Jim and I liked best (mostly for lunch) was The Norse Cove. Norse as in "I Remember Mama" Norwegian. It was the place that told us then that you could not get a bad meal in the city (that would change by 1978 when all the gay immigrants from places like Kankakee and Dubuque brought that with them).
Yes, he and Trapper knew the staff and lots of the patrons. It was fun, the waitstaff liked my shirt and liked the explanation of what it was, and the food was good as well - vegetarian is easy in San Francisco, it's vegan that's tricky.
So back to the hotel, and another change of clothing (it threatened to be a cold night), and I arrived at the BART station near the restaurant where the birthday/birders dinner would be held forty minutes early. Glen Park is a neighborhood whose commercial section expanded once BART was in operation (I think). Lots of little shops, and a bookstore that I might have hung out in if there wasn't a $10 cover charge for the folkish band that was playing. So at 6 PM I went into the restaurant, Chenery Park, and I was shown to a seat at the bar (since the other 14 members of the party hadn't arrived yet). When I looked at the cocktail menu and at what was on the bar shelves, I understood this wasn't an ordinary restaurant, so I ordered a Sazerac, a bourbon drink for a cold night (Pernod and Peychaud bitters, very New Orleans), and I was having a wonderful time with it and with the people at and behind the bar when norm arrived. Since two of us were there, they took us upstairs to the table, and then, shortly after, everyone else began to arrive. A nice, relaxed restaurant, glowing in the fog, just what you hope for in San Francisco. The dinner has been diaried in New Day and in Dawn Chorus and I'll provide my two cents here. Everything -- the gnocchi with wild mushrooms, the creme brulee, the glass of zinfandel, getting to know Mr. lineatus and getting to know Glen the Plumber and remembrance even better -- close to perfect. This is the restaurant that I now can't imagine being in San Francisco without visiting. Even if I'm alone and I dine at the bar. It's that special. Then, BART back to the hotel, last leg on an almost empty Powell-Mason cable car. Wonderful evening. Yes. This is how serious I am about food.
My city now? One more thing. Monday, I got to the airport early (AND I was rewarded -- I have no idea why -- with a TSA waiver) so I would have time to have lunch at the Lark Creek Restaurant in Terminal 2. I remember that Jim and I had one trip where our best meal was breakfast at Lark Creek in Terminal 2, so, since then, always. I have a pic of my lunch, but, frankly, it really wasn't that good or that special, so now I can have breakfast or lunch someplace else in the terminal. My San Francisco now. Including the airport. Even more exploration to do.
And now for the stuff that makes this Top Comments:

TOP COMMENTS, February 12, 2014: Thanks to tonight's Top Comments contributors! Let us hear from YOU when you find that proficient comment.
From emmasnacker:
Trix provides a CLASSIC response to the issues raised in Hunter's latest takedown of Rand Paul.
From
Steveningen
:
I'm submitting this comment by ontheleftcoast for taking the time to transcribe the video in Jen Hayden's diary Dallas sports anchor gives the best commentary on Michael Sam yet.
From your diarist,
Dave in Northridge
:
In a thread of fat-shaming comments about Rush Limbaugh in ProgLegs'most recent Flush Rush diary, edthengineer has a really terrific last word.
TOP MOJO, February 11, 2014
(excluding Tip Jars and first comments):
1) That's how it's supposed to work. by CwV — 139
2) Cooperative Relationships by ManfromMiddletown — 123
3) This is a new plant. by ManfromMiddletown — 104
4) So, if the workers unionize by Wzrd1 — 103
5) If Taranto is drunk when he writes an OP-Ed by MinistryOfTruth — 98
6) Love this story by MarthaPeregrine — 88
7) When I was a kid, we were working-class. by Teenygozer — 88
8) All this AND the deficit still improving by lgmcp — 87
9) Any state that pays a company in another by dkmich — 86
10) Oh my...but, spring is just around the corner. by Polly Syllabic — 81
11) heh by jwinIL14 — 77
12) I hope by Joan McCarter — 75
13) Also because by Liberal Protestant — 76
14) Wasn't that tactic used by the Bush crime family? by ontheleftcoast — 74
15) I live in a part of NYC where you need a car... by Mets102 — 74
16) I live in Chattanooga by Sandy on Signal — 73
17) But think how much harder he'd work by jgkojak — 71
18) Please winter go away... by Mets102 — 70
19) Just sent an e-mail of support - Thank you for by LamontCranston — 70
20) Win-Win! by Rich in PA — 68
21) Exactly by skohayes — 66
22) Drunk guys should therefore be arrested... by TheOrchid — 66
23) Interesting by gchaucer2 — 63
24) What makes you think that... by Trix — 63
25) To understand the hostility toward VW by Geenius at Wrok — 62
26) Flip-flopper! :) n/t by TXdem — 61
27) great diary - thanks! by MartyM — 59
28) I wonder if Mr. Taranto has ever been forcibly by Floyd Blue — 59
29) Pea brains isn't a fair call by doorguy — 59
30) Yep! by reflectionsv37 — 59
For an explanation of How Top Mojo Works, see
mik
's
FAQing Top Mojo
TOP PHOTOS, February 11, 2014: Enjoy jotter's wonderful PictureQuilt below. Just click on the picture and it will magically take you to the comment that features that photo. Have fun, Kossacks!