Interrogatories
What do you require to get moving in the morning? Coffee, or worse?
How many things do you own that have to be plugged in? What are they?
Are you a birder? What are your favorite birds?
The Twitter Emitter
How much wood would a woodchuck chuck if the pressure of alliterative humour wasn't weighing him down?

— Sixth Form Poet (@sixthformpoet) February 12, 2014
Once upon a time, some well-intentioned grownup said 'follow your bliss' to young Jeffrey Dahmer.

— John Fugelsang (@JohnFugelsang) February 12, 2014
This Valentine's Day, get women what they really need – more representation in government. #WhatWomenNeed pic.twitter.com/TODEP0Pmym

— Mark Takano (@RepMarkTakano) February 12, 2014
Bob Jones University: we have to cover this rape thing up because of Jesus. Jesus: READ. WHAT. I. SAID. AGAIN.

— ¡ Terry ! Candy Saga (@shortstack81) February 12, 2014
"Oh, what do you mean we should have civil rights laws? If you didn't want to be arrested & held w/o trial should have been a millionaire!"

— Yung Dim Summa (@yeloson) February 12, 2014
Clarence Thomas: 'I didn't notice ANY racism in the '60s. But then again, I did spend my time dropping acid and watching Swedish porn"

— The Daily Edge (@TheDailyEdge) February 13, 2014
Valentine's week winter storm mean so much screwing in the south. Big GOP demographic advantage coming up.

— pourmecoffee (@pourmecoffee) February 13, 2014
Maine Gov. Paul LePage to veto bill increasing access to a lifesaving anti-overdose medication because of concerns that people might live.

— Top Conservative Cat (@TeaPartyCat) February 13, 2014
Been out of the country for a while, How's Darrel Issa's hearing into the George Washington Bridge tie-up going?

— kara vallow (@teenagesleuth) February 13, 2014
BREAKING: Borders overrun by lazy, mooching immigrants after Obama raises minimum wage to $10.10 for federal contact workers.

— Top Conservative Cat (@TeaPartyCat) February 13, 2014
Ray Nagin is guilty of corruption and taking bribes, so obviously Obama must be too. It's just logic, sheeple!

— Top Conservative Cat (@TeaPartyCat) February 13, 2014
Federal DC offices are closed tomorrow. Forecast calls for significant accumulation of conservative government-is-worthless tweets.

— pourmecoffee (@pourmecoffee) February 13, 2014
On This Day
In 1542 , Henry VIII's 5th wife, Catherine Howard, was executed for adultery.
In 1689, William and Mary were proclaimed co-rulers of England after the deposition of James II.
In 1920, baseball's Negro National League was established.
In 1920, the League of Nations recognized Switzerland's ongoing policy of neutrality.
In 1935, Bruno Hauptmann was found guilty of the 1932 kidnapping and murder of the Lindbergh baby.
In 1945, Allied planes began bombing the German city of Dresden.
In 1960, black college students staged sit-ins at three serrated lunch counters in Nashville, Tennessee.
In 2008, Seven-time Cy Young Award winner Roger Clemens testified before Congress that he had never taken performance-enhancing drugs.
Born on This Day
1599 – Pope Alexander VII (d. 1667)
1652 - Antonio-Domenico Gabbiani, Italian painter (d. 1726)
1682 or 1683 – Giovanni Battista Piazzetta, Italian painter (d. 1754)
1769 – Ivan Krylov, Russian fabulist (d. 1844)
1785 - Johann Baptist Pflug, German painter (d. 1855)
1791 - Sil'vestr Feodosievich Shchedrin, Russian landscape painter (d. 1830)
1793 - Henry Bryan Ziegler, British painter (d. 1874)
1827 - Frederick Daniel Hardy, English painter (d. 1911)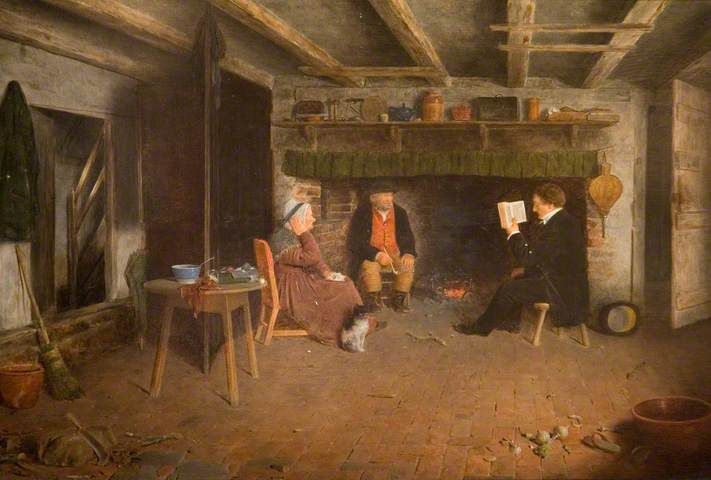 1847 - Victor-Gabriel Gilbert, French painter (d. 1935)
1849 – Lord Randolph Churchill, British statesman (d. 1895)
1869 - Hugo Ungewitter, German painter (d. 1944)
1873 – Feodor Chaliapin, Russian bass singer (d. 1938)
1889 - Georg Schrimpf, German painter (d. 1938)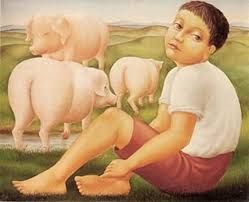 1889 – Leontine Sagan, Austrian actress and theater director (d. 1974)
1891 – Grant Wood, American painter (d. 1942)
1911 – Jean Muir, American actress (d. 1996)
1912 - Margaretta Scott, English stage and screen actress (d. 2005)
1915 – Lyle Bettger, American actor (d. 2003)
1916 – John Reed, British actor and singer (d. 2010)
1921 – Aung Khin, Burmese painter (d. 1996)
1921 - Wou-Ki Zao, Chinese painter, based in France (d. 2013)
1923 – Chuck Yeager, American fighter plane test pilot
1930 – Ernst Fuchs, Austrian artist
1933 – Kim Novak, American actress
1933 – Emanuel Ungaro, French fashion designer
1934 – George Segal, American actor
1938 – Oliver Reed, English actor (d. 1999)
1941 – Sigmar Polke, German painter
1942 – Carol Lynley, American actress (See Tipple Jar)
1942 – Peter Tork, American musician and actor (The Monkees)
1944 – Rebop Kwaku Baah, Nigerian percussionist (d. 1983)
1944 – Stockard Channing, American actress
1944 – Jerry Springer, American television host
1945 – King Floyd, American musician (d. 2006)
1946 – Richard Blumenthal, American Senator
1949 – Judy Dyble, British singer/songwriter (Fairport Convention)
1950 – Peter Gabriel, English musician (Genesis), composer and humanitarian
1956 – Peter Hook, English bassist (Joy Division and New Order)
1961 – Henry Rollins, American musician, comedian, and actor (Black Flag)
1964 – Yamantaka Eye, Japanese musician (Boredoms)
1976 – Feist, Canadian singer-songwriter
Died on This Day
1539 – Isabella d'Este, Marquise of Mantua (b. 1474)
1592 – Jacopo Bassano, Italian painter
1600 – Gian Paolo Lomazzo, Italian painter (b. 1538)
1788 - Jean-Germain Drouais, French painter (d. 1763)
1821 - Jean-Jacques Lagrenée the younger, French painter (b. 1739)
1905 – Konstantin Savitsky, Russian painter (b. 1844)
1906 – Albert Gottschalk, Danish painter (b. 1866)
1916 - Vilhelm Hammershøi, Danish painter (b. 1864)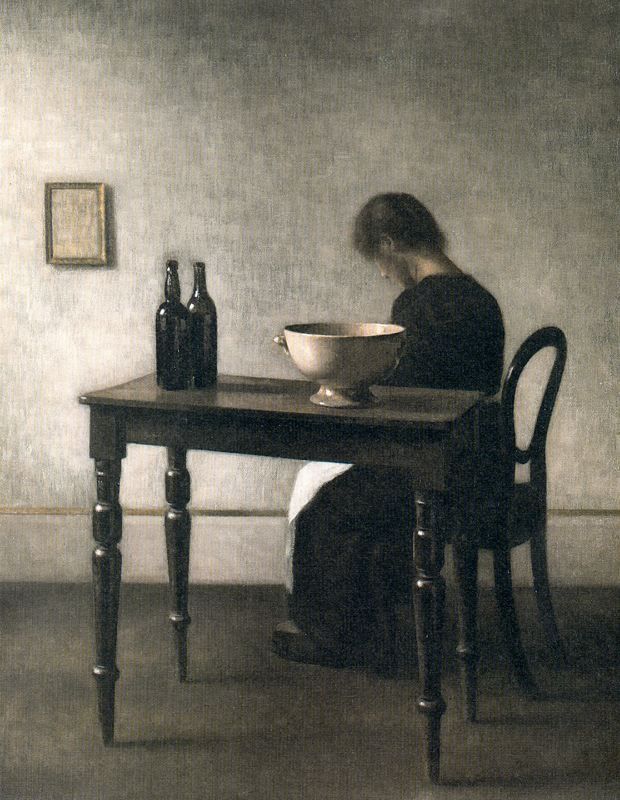 1952 – Josephine Tey, English author (b. 1896)
1958 – Dame Christabel Pankhurst, English suffragette (b. 1880)
1958 - Helen Twelvetrees, American actress (b. 1908)
1958 – Georges Rouault, French painter (b. 1871)
1968 – Mae Marsh, American actress (b. 1895)
1976 – Lily Pons, French-born soprano (b. 1904)
2002 – Waylon Jennings, American musician (b. 1937)
2010 – Dale Hawkins, American singer and songwriter (b. 1936)
Today is
National Tortellini Day
National "Eat Italian Food" Day
Get a Different Name Day (perhaps they should call this National Sockpuppet Day?)
World Radio Day