Happy Valentines Day! Just a little reminder, my favorite See's candy is the espresso flavored creme filling. ;-)
Interrogatories
How many animals do you have in your home? Who has the upper hand, you or them?
The penny: A useful piece of currency or a total waste of resources?
Who was/is your favorite TV/movie/or literature sidekick?
The Twitter Emitter
It was white outside yesterday!
#SoWhiteOutside Trey Radel is snorting the sidewalk.

— Allan Brauer (@allanbrauer) February 13, 2014
#SoWhiteOutside it just got an apology from @msnbc.

— BWD (@theonlyadult) February 13, 2014
#SoWhiteOutside that some of its best friends are "Black ice" and "mixed sleet."

— TriniPrincess (@TriniPrincess) February 13, 2014
#SoWhiteOutside the snow is falling offbeat

— Buddha Lee Raye (@LynchNineBows) February 13, 2014
#SoWhiteOutside that it's praising Macklemore for saving hip hop.

— Jeff Fecke (@jkfecke) February 13, 2014
It's #SoWhiteOutside I just caught a case of affluenza.

— Nicholas Coleman (@pedanticprof) February 13, 2014
#SoWhiteOutside it's already been acquitted

— foggy hedgehog (@mazzie) February 13, 2014
#SoWhiteOutside it thinks this hashtag is racist

— Mychal Denzel Smith (@mychalsmith) February 13, 2014
There was other stuff going on, too:
Time Warner merging with Comcast is like Justin Bieber merging with Nickleback and that's the only thing you can listen to.

— Jamie Kilstein (@jamiekilstein) February 13, 2014
So if I am drunk at a bar and I rob another drunk, are they as much to blame because we were both drunk?

— Lizz Winstead (@lizzwinstead) February 13, 2014
RT @Big6domino I'm taking donations to get #MichaelDunn cell mate two 12 inch Woofers and NWA's complete catalog. #DunnTrial

— Candace Brown (@CandaceTX) February 13, 2014
Every time a US Congressman announces they won't run for reelection it represents one new job they've managed to create.

— John Fugelsang (@JohnFugelsang) February 13, 2014
On This Day
In 1849, James Polk became the first serving President to be photographed.
In 1855, Texas was linked to the rest of the United States by telegraph. Communication remains garbled, though. I think it's the textbooks they use.
In 1859, Oregon was admitted to the Union as the 33rd state.
In 1899, Congress approved the use of voting machines in Federal elections.
In 1903, the U.S. Department of Commerce and Labor was established.
In 1912, when Jan Brewer was just a young lass, Arizona became the 48th state of the Union.
In 1920, the League of Women Voters was established.
In 1979, Afghanistan's U.S. ambassador, Adolph Dubs, was kidnapped by Muslim extremists in Kabul and died in a shootout between his abductors and police. Of course Lindsey Graham and John McCain held a gazillion hearings to get to the bottom of this incident. (not)
In 1989, Iran's Ayatollah Khomeini called on Muslims to kill Salman Rushdie, author of "The Satanic Verses," a novel Khomeini condemned as blasphemous. A few of the translators of the book were attacked, as were many bookstores that carried it. Rushdie went into hiding for a time, but never suffered any harm.
In 2006, the first mammal cloned from an adult, Dolly the sheep, was put down at age 6 due to premature aging and disease. I hope this does not mean that premature aging is punishable by death!
In 2008, five students were shot to death in a lecture hall at Northern Illinois University before the killer, a former student, killed himself.
In 2013, an Area Man forgot to get his wife a gift, resulting in the silent treatment for several weeks.
Born on This Day
1575 - Giovanni-Andrea Donducci "il Mastelletta", Italian painter (d. 1655)
1790 - Pierre Duval Le Camus, French painter (d. 1854)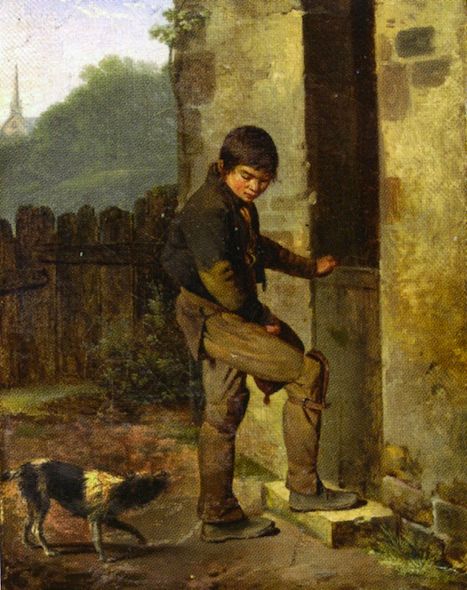 1790 - Louise Joséphine Sarazin de Belmont, French landscape painter (d. 1870)
1799 – Walenty Wańkowicz, Polish painter (d. 1842)
1812 – Alfred Thomas Agate, American artist who traveled extensively and documented much of what he saw, especially landscapes and natives. (d. 1846)
1814 - Joseph Urbain Mélin, French painter (d. 1886)
1818 – Frederick Douglass, American abolitionist (d. 1895)
1838 - Valentine Cameron Prinsep, British Pre-Raphaelite painter (d. 1904)
1847 – Anna Howard Shaw, American suffragette (d. 1919)
1854 - Rudolf Ernst, Austrian Orientalist painter (d. 1932)
1861 - Peder Vilhelm Ilsted, Danish painter (d. 1933)
1873 - Albert Guillaume, French painter and caricaturist (d. 1942)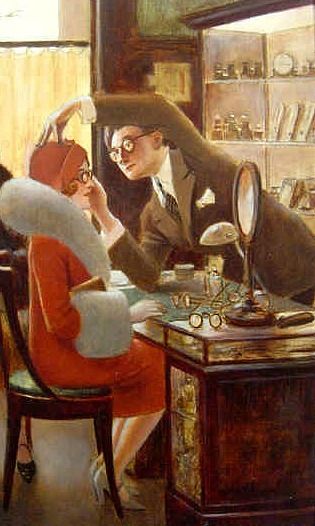 1878 - George Herbert Baker, American landscape painter (d. 1943)
1880 - Aida Overton Walker, African American dancer and singer (d. 1914)
1890 – Nina Hamnett, Welsh artist's model, artist, designer, and self styled Queen of Bohemia (d. 1956) (Painting by Roger Fry)
1894 – Jack Benny, American actor and comedian (d. 1974)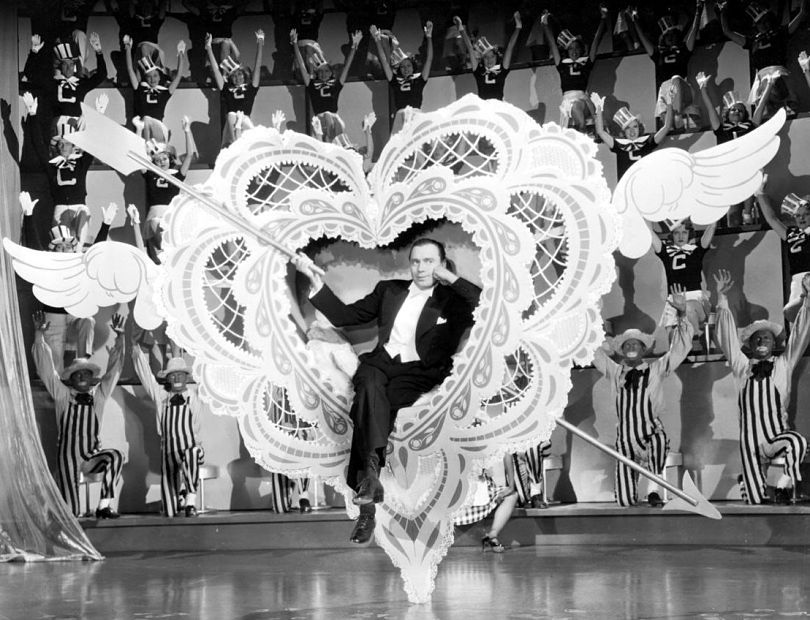 1913 – Jimmy Hoffa, American labor union leader (presumed d. 1975)
1921 – Hugh Downs, American television host
1922 – Murray the K, American impresario and disk jockey (d. 1982)
1927 – Lois Maxwell, Canadian actress (d. 2007)
1929 – Vic Morrow, American actor (d. 1982)
1931 – Phyllis McGuire, American singer (The McGuire Sisters)
1937 – Magic Sam, American blues musician (d. 1969)
1941 – Big Jim Sullivan, English session guitarist (d. 2012)
1941 – Paul Tsongas, American politician (d. 1997)
1942 – Michael Bloomberg, American media mogul and politician
1943 – Eric Andersen, American singer-songwriter
1943 – Maceo Parker, American musician (P-Funk)
1946 – Gregory Hines, American dancer and actor (d. 2003)
1947 – Tim Buckley, American singer-songwriter (d. 1975)
1947 – Judd Gregg, American politician
1948 – Teller, American magician (Penn and Teller)
1952 – Nancy Keenan, American reproductive-rights advocate
1956 – Dave Dravecky, American baseball player
1960 – Jim Kelly, American football player
1968 – Scott McClellan, 25th White House Press Secretary and star of the late lamented "Scotty Show" on Daily Kos.
1972 – Rob Thomas, American musician (Matchbox Twenty)
1975 – Scott Owen, Australian bass player (The Living End)
Died on This Day
1400 – King Richard II of England (murdered) (b. 1367)
1779 – James Cook, British naval captain and explorer (b. 1728)
1780 - Gabriel Jacques de Saint-Aubin, French painter and etcher (b. 1724)
1864 - William Dyce, Scottish painter (b. 1806)
1888 - Arthur Johann Severin Nikutowski, German painter (b. 1830)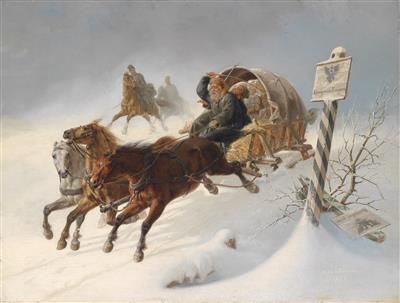 1907 - Adolf Seel, German painter (b. 1829)
1943 – Dora Gerson, German actress, cabaret singer, and Holocaust victim (b. 1899)
1950 – Karl Guthe Jansky, American Discoverer of cosmic radio waves (b. 1905)
1950 - Cecilio Guzmán de Rojas, the first known Bolivian Ameridian painter (b. 1899)
1959 – Baby Dodds, American jazz drummer (b. 1898)
1967 – Sig Ruman, German-American actor (b. 1884)
1975 – P. G. Wodehouse, English writer (b. 1881)
2009 – Louie Bellson, American jazz drummer (b. 1924) and husband of Pearl Bailey.
2010 – Doug Fieger, American musician (The Knack) (b. 1952)
2010 – Dick Francis, British jockey-turned-novelist (b. 1920)
Today is
Valentine's Day
Ferris Wheel Day
National Organ Donor Day
Singles Awareness Day
National Crème-filled Chocolates Day