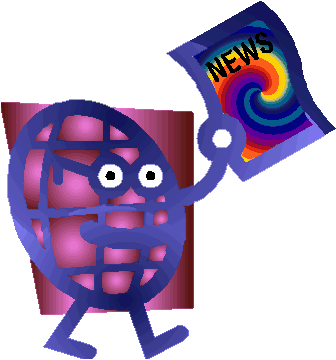 Okay, so I screwed up completely this morning and accidentally posted the diary I had written for this evening at around 9:30am…and didn't notice I had done so for about 30 minutes, so there it sits.
Now I usually post a diary on Friday evenings…to the point that people probably expect it. The questions is then: what is to be done?
I could cover the gossip rags' coverage of whether or not Bruce Jenner is in fact transgender…but to be truthful, I get more than my fill of the Kardashian clan when I check out at the supermarket.
Personally I was never happy to see them when they were on Deep Space 9.
Jenner has a "Shocking New Look" and/or has had a "Weird Surgery".

Shocking. Weird. Abnormal. Dysfunctional. Transgender. It's all the same, right? No, it is not. But with headlines and stories and coverage like such, what else are we to believe?
The City of Berkeley, CA has been sued in federal court of the violation of the civil rights of Kayla Moore, who died after a struggle with Berkeley police officers in an apartment complex on Feb 12, 2013. Moore was an African-American transgender woman, was on drugs according to the Alameda County coroner…and was also morbidly obese with an enlarged heart.
Officers arrived at the apartment to investigate the report of a disturbance at the complex between Moore and at least one roommate. Police reports say that Moore became "increasingly agitated and uncooperative," so she was placed in restraints and strapped in a Fire Department gurney. After an undeclared interim, it was discovered that Moore was no longer breathing and CPR was begun. She was declared dead after she arrived at a hospital.
The lawsuit was filed by Moore's father, Arthur Moore, who said that his daughter had an extensive history of paranoid schizophrenia and weighed 347 pounds.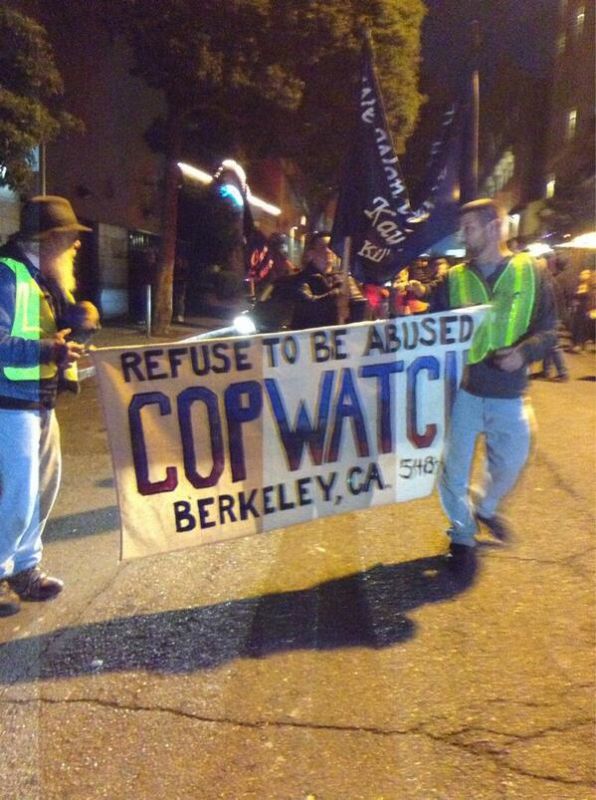 Before she was placed on the gurney, he claims that police had thrown her on a futon, with at least six police officers holding her down, which interfered with her capability of breathing.

From our point of view, it's outrageous conduct on the part of the police. The police were called to help, and they wind up killing the person.

--Moore's attorney, John Burris
Police claim that the officers involved used an appropriate amount of force to control the subject. The city itself has not yet responded to the lawsuit.
There was a recent disruption of the Berkeley Police Review Board meeting on the anniversary of Kayla's death.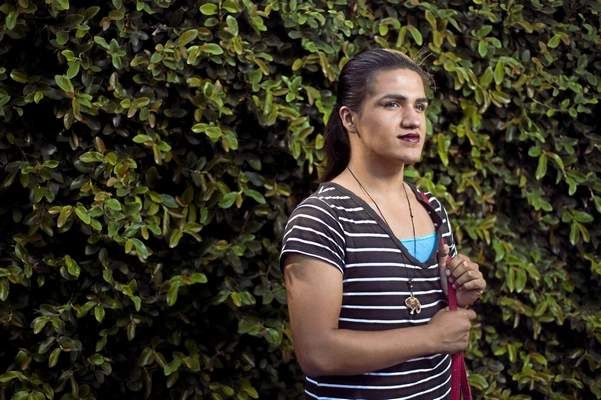 Then again there is the story out of southern California…Azusa to be precise…of transgender senior Pat Cordova-Goff, 17. Cordova-Goff is the president of the associated student body, president of the school's gay-straight alliance, has a GPA of 4.0 (ranking her 8th in her class), was named to the school's homecoming court this past fall, and is a member of the school's "cheer squad." She also played on the freshman boys' baseball team before beginning her transition between her freshman and sophomore years.
Recently Cordova-Goff tried out for the softball team.

We feel really confident about her ability. No.  1 as a district, we want to ensure access to everyone, but we're also committed to placing students on the team on their merits  ... Based on her skills, Pat did make the team.

--Azusa Unified Superintendent Linda Kaminski
The California Interscholastic Federation-Southern Section has ruled that Pat will be allowed to participate on the girls team under the rules which took affect last September. Cordova-Goff credits her decision to try out for the team to the passage of AB1266, which took affect at the beginning of this semester.
There is no issue for me. Could there be a competitive advantage? Sure, but softball is a pretty skillful game. There aren't many (recreational) softball players. These are competitive players who have played all their lives, and a lot of them are physically built. They know what it's like to play (with) the best of the best, so I have no concerns.

--West Covina softball coach Jesse Mendez
The article contains the obligatory reference to a transgender woman's body:
The 5-foot-8 Cordova-Goff has identified as a transgender female for several years. Thoughts of medical treatments or procedures are in the distant future, Cordova-Goff said.

"I can't afford a wardrobe and makeup and everything, so I don't have the resources to express myself the way I want to," Cordova-Goff said. "I'm really pushing myself to be myself, and I finally have started going by 'Pat,' started using 'she' and 'hers.'  "
There has been no change in women's sports or athletic outcomes or anything at all. Transgender girls who are playing are playing just as other girls and women. We're not seeing that there is a competitive advantage when a 6-foot-3 transgender student plays against other 6-foot-3 girls playing on the team.

We certainly know that participating in sports helps young people really develop how to work with relationships with other people, be able to handle competition and pressure, have the guidance of a coach daily, be healthier, have a stronger mental outlook and strength, and have an outlet to physically release pressure.

--Helen Carroll, the director of the National Center for Lesbian Right's Sports Project
There has been some sniping from the land of anonymity that in fact Cordova-Goff was not good enough to make the time outright, but was placed on the team because of politics. But we knew there would be outrage.