As a living language, English is constantly changing. New words come into English in many different ways: some of them are borrowed from other languages; some are invented; and some come from proper names. The process by which a proper name, such as a surname, becomes generalized as a word—noun, verb, adjective, adverb—is technically known as eponymy.
The word "eponymy" came into English about 1860-1865 from the Greek "epōnymía" meaning "surname or derived name."
Sandwich:
"Sandwich" is often cited in etymologies as the classic example of eponymy. The name comes from John Montegu (1718-1793), the Fourth Earl of Sandwich, who was known for his love of gambling. According to one story, he spent 24 hours at the gaming table, eating only meat between slices of bread. Others at the table noticed this and began ordering "the same as Sandwich." This was the origin of the word sandwich to describe a particular kind of food.
John Montegu is shown above.
Pasteurize:
The origin of "pasteurize" is well-known by most people: it comes from the French scientist Louis Pasteur (1822-1895) who developed the process which now bears his name. In 1862, together with Claude Bernard, he invented a process in which liquids, such as milk, were heated to kill most bacteria and mould.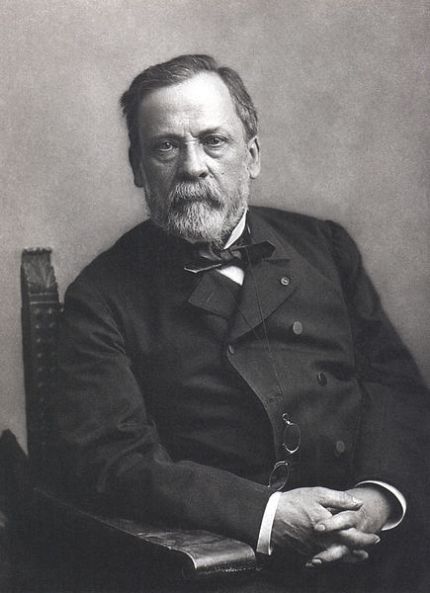 Louis Pasteur is shown above.
Galvanize:
Luigi Galvani (1737-1798), an eighteenth-century Italian physician, is the origin of "galvanize." In studying frogs, Galvani first observed that electricity made muscles contract. While Galvani called this "animal electricity", his peer Alessandro Volta dubbed it "galvanism." In 1797, English adopted "galvanism" from French to describe a chemically induced electricity. A little later the verb "galvanize" was borrowed from French to describe the act of applying galvanism. Over the next 50 years, the verb underwent a metaphorical transfer to mean "bring to life." The meaning continued to change and to broaden so that it now implies being spurred into action.
Luigi Galvani is shown above.
Ritzy:
César Ritz (1850-1918) was a Swiss hotelier with many upscale hotels. Among his hotels was the Hotel Ritz in Paris and the Ritz Hotel in London. He was known as the "king of hoteliers and hotelier to kings." Since hotels were generally considered rather fancy by average people, the term "ritzy" developed.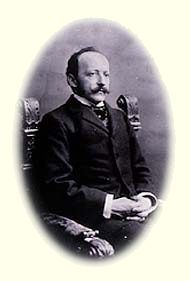 César Ritz is shown above.
Guillotine:
Joseph-Ignace Guillotin (1738-1814) was a physician and a member of the Assembly during the French revolution. In 1789 he developed an improved device for beheading. Interestingly enough, he was opposed to the death penalty. At this time, beheading, which was reserved for the nobility, was done by axe or sword. This method of beheading did not always cause immediate death. Commoners were hung.
Guillotin felt that a more humane and less painful method of execution would be the first step toward the total abolition of the death penalty. In addition, he felt that a standard death penalty by mechanical decapitation would be more egalitarian and prevent the cruel and unjust system of the day.
Joseph-Ignace Guillotin is shown above. The rumor that he was behead by his own machine is false and probably stems from the fact that another man with the surname of Guillotin was beheaded. The famous Guillotin died of natural causes.
Bowdlerism:
In 1807, Dr. Thomas Bowdler (1754-1825) published an expurgated edition of William Shakespeare's play called The Family Shakspeare (yes, this is the way he spelled the playwright's name). In this version, according to Bowdler:

"words and expressions are omitted which cannot with propriety be read aloud in a family"
In Bowdler's version of
Macbeth
, "Out, damned spot!" became "Out, crimson spot!"; in
Henry IV
, the prostitute Doll Tearsheet is omitted entirely.
This type of censorship—removing or restating any material that might be considered offensive—is now known as bowdlerism and continues to be practiced, particularly by conservative American Christians.
Bloomers:
Amelia Jenks Bloomer (1818-1894) published America's first magazine for women, The Lily, in 1849. In this magazine, Bloomer championed education for girls, female suffrage, and the reform of marriage laws, all shocking concepts for many people at this time.
Bloomer and other feminists objected to the obligatory dress for women: voluminous hoop skirts which were too wide for doorways and too long for muddy streets. They advocated a more rational form of female dress consisting of Turkish pantaloons covered by a kneelength skirt. Bloomer and the others were both criticized and ridiculed for advocating this type of female dress which was called bloomers. By the end of the nineteenth century, women's undergarments were commonly called bloomers.
Amelia Jenks Bloomer is shown above.