There's absolutely no reason my art diaries have to be tightly focused, is there? Last December, my holiday present to myself was a membership at the Los Angeles County Museum of Art (henceforth "LACMA") because I REALLY wanted to see their Alexander Calder retrospective and the ticket cost half as much as the annual membership. I was so pleased with the collection that I said to myself I should go once a month from that point on. Okay, once every two months, but the ticket today for the James Turrell retrospective (the one that started out at the Guggenheim Museum in New York) paid for my membership, and it's not even March yet. They even threw in another Calder ticket because I arrived at 11:10 and my Turrell ticket was for 11:45.
So some of what I saw Friday and some of what I saw in December below the Great Orange Hairnet.
Top Comments recognizes the previous day's Top Mojo and strives to promote each day's outstanding comments through nominations made by Kossacks like you. Please send comments (before 9:30pm ET) by email to topcomments@gmail.com or by our KosMail message board.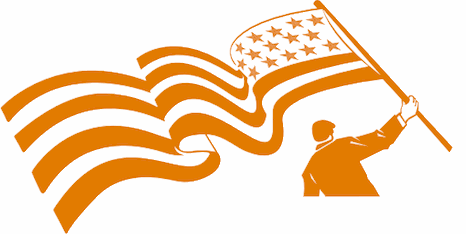 Make sure that you include the direct link to the comment (the URL), which is available by clicking on that comment's date/time. Please let us know your Daily Kos user name if you use email so we can credit you properly. If you send a writeup with the link, we can include that as well. The diarist poster reserves the right to edit all content.
Please come in. You're invited to make yourself at home! Join us beneath the doodle...
The Calder ticket first. I had a chance to look at a wall of photographs I hadn't seen before, and there Calder was with his family and the family of Andre Breton, the French surrealist writer, at his home in Roxbury, Connecticut in 1941. This firmly anchors him in the Modernist project. The objects are just so wonderful anyway, like Laocoon (1947),
which sold at Christie's in 1995 for $995,000. The exhibition is there through the beginning of June. I'm sure I'll go back more than once.
I looked at the Calders for 20 minutes, and then went across the walkway to the building in which the Turrell exhibit began. I was glad I had some time, because on the first floor of the Broad Contemporary Art Museum (the Turrell exhibition is on the second floor), Chris Burden has installed a constructed cityscape, Metropolis II. This is how LACMA describes it.
Chris Burden's Metropolis II is an intense kinetic sculpture, modeled after a fast paced, frenetic modern city. Steel beams form an eclectic grid interwoven with an elaborate system of 18 roadways, including one six lane freeway, and HO scale train tracks. Miniature cars speed through the city at 240 scale miles per hour; every hour, the equivalent of approximately 100,000 cars circulate through the dense network of buildings. According to Burden, "The noise, the continuous flow of the trains, and the speeding toy cars produce in the viewer the stress of living in a dynamic, active and bustling 21st century city."
An hour on, and an hour off, throughout the museum day. I could show you the picture LACMA has of it, but why do that when you can see it in motion?
There's a longer version from the Gogosian Gallery, which represents Burden. but that won't embed. It's worth watching for the interview with the artist, and the fact that at about 3:10 he turns it off and turns it back on.
Then the Turrell. As the booklet says,
Over the course of fifty years, James Turrell has created a vast body of work exploring the properties of light, perception architecture and the space of the viewer.
It's REALLY difficult to tell from an image in a two-dimensional format what his projections and holograms look like, but we'll try:
Afrum I, 1966
This is the first installation you see in the exhibition. It changes shape and dimensionality depending on your vantage point for it. Really mind-blowing work. The stuff that gets you a MacArthur fellowship (which he did in 1984). It's going to be in LA until April 6.
I also went over to the Ahmanson Building for more twentieth-century stuff. After a stop at LACMA's Rothko, which might explain why I have been lukewarm about his work because this, which I see live more than I see any other Rothko paintings, is NOT a great, brooding piece of art that makes you think about mortality and the cosmos,
(
White Center, 1957)
Oh, it's nice ENOUGH, but with what else is in the room, it's very clear that the art in Los Angeles is mostly what was available at the time the collectors were buying, and that was later than most of the museums in this country), I went to look at the German expressionists. As always, the painting in THAT exhibit hall that spoke to me most eloquently was a small canvas by Wassily Kandinsky, the Russian modernist. Why with the German expressionists (and this is an area which LACMA specializes in to the point that it has a specialized research center)? From my doctoral dissertation!
Emmy Esther ("Galka") Scheyer had become the American representative for four European painters: the Russian/German expressionist painter Alexei Jawlensky, whom she knew in Switzerland, and for the artists Paul Klee, Wassily Kandinsky and Lyonel Feininger, whom she met at Bauhaus in Weimar, Germany. The artists called themselves the Blue Four because Kandinsky was one of the founders of, and Jawlenxsky and Klee had been involved in, the Blaue Reiter group in Munich, one of the key sources of German Expressionism; some of their work was Expressionistic, and, although Klee's work stood somewhat apart from the work of the other three, there were enough similarities in their approaches for their paintings to be marketed together. When the four learned in 1924 that Scheyer had the opportunity to travel to the United States, they asked her to bring some of their work with her.
And there were buyers here. The painting?
(
Sign, 1925
) Modernist!
I have so much left to explore at LACMA. Buildings full of Asian art, for example. I hope you don't mind if I keep sharing it with you.
While I have your attention, a question. The new semester has started, and I promised you I'd resume my California History diaries when it did. I looked at what I wrote last semester, and it appears that I've covered the first six weeks already, so I wouldn't have to pick up on California again until April 5. Should I wait until then to pick them up again? Should I start next week with some topics from Western Civ to 1500? Or have you had enough of my history diaries already, and you haven't missed them in their absence? There's a poll below.
And now for the stuff that makes this Top Comments:

TOP COMMENTS, February 16, 2014: Thanks to tonight's Top Comments contributors! Let us hear from YOU when you find that proficient comment.
From Crashing Vor:
It might have been just coffee underdose, but I thought River Rover's response to this morning's since deleted Indonesian spam diary was pretty funny.
From
Expatjourno
:
Mark Lipppman left a sobering comment on how Americans are as overwhelmed by what they are facing as people who witnessed WWII atrocities in my own diary, Angela Merkel hits the U.S. Government where it counts.
From your intrepid diarist,
Dave in Northridge
:
In Dartagnan's Daily Christie diary, about another one of Christie's childhood friends and the Fort Lee incident, the entire first comment thread, started wittily by BDA in VA, is worthy of inclusion, and I'd like to honor the contributions made by Hound Dog, JVolvo, and marylrgn.
TOP MOJO, February 15, 2014
(excluding Tip Jars and first comments):
1) Jordan Davis' grandfather, who had so by GenXangster — 123
2) It shows Joe Stiglitz and Dean Baker were right by Dallasdoc — 122
3) I think many of us had hope that by Denise Oliver Velez — 116
4) No, I'm not Satisfied by shanikka — 96
5) Wow, so it's EVEN worse than racial bias by cskendrick — 95
6) I am so sick of these hoaxes by BoiseBlue — 91
7) The st Pete Times by fladem — 91
8) We'll at least the bastard's going to jail by fou — 86
9) I will not set foot in FL. by fou — 83
10) I hope this is right: by CwV — 83
11) Thanks for all you do. by afisher — 78
12) There are myriad reasons by WheninRome — 76
13) no it isn't - it sends a clear message by Denise Oliver Velez — 72
14) yup. As long as we have to live in fear of by Denise Oliver Velez — 71
15) A caturday drink to keep you warm by kerflooey — 70
16) I hope someone's paying attention. by One Pissed Off Liberal — 70
17) Wishing you all the best on this new chapter, OPOL by jnhobbs — 68
18) Spooky cat story. by side pocket — 67
19) Exactly! by NinetyWt — 66
20) Disillusionment, dread, fright, depression, by GenXangster — 66
21) Eternal Hope was teh first to rec this by FishOutofWater — 66
22) Fuck That by shanikka — 66
23) Hai and hugz, everyone! by Ekaterin — 64
24) we hope n/t by Denise Oliver Velez — 62
25) A commentator on CNN said this judge by Ice Blue — 61
26) Only one way to make the Kochs stop by Dallasdoc — 60
27) me neither - wanted murder 1 n/t by Denise Oliver Velez — 59
28) Not just his big chance by Dallasdoc — 59
29) No it's not by moviemeister76 — 59
30) :o) by Pam from Calif — 59
For an explanation of How Top Mojo Works, see
mik
's
FAQing Top Mojo
TOP PHOTOS, February 15, 2014: Enjoy jotter's wonderful PictureQuilt below. Just click on the picture and it will magically take you to the comment that features that photo. Have fun, Kossacks!