From time to time, I've commented about my being up close and personal with Cyndi Lauper. I mean, we were practically dating for a while. Are you prepared now for the complete, shocking, uncensored, untold story: Cyndi Lauper and me!
But First, A Word From Our Sponsor: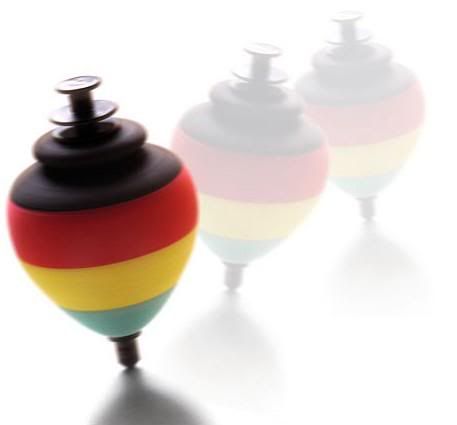 Top Comments recognizes the previous day's Top Mojo and strives to promote each day's outstanding comments through nominations made by Kossacks like you. Please send comments (before 9:30pm ET) by email to topcomments@gmail.com or by our KosMail message board. Just click on the Spinning Top™ to make a submission. Look for the Spinning Top™ to pop up in diaries posts around Daily Kos.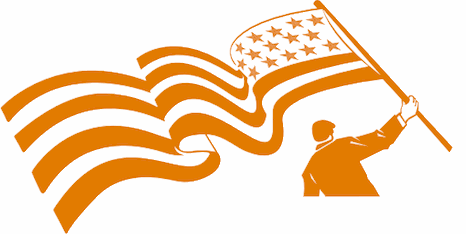 Make sure that you include the direct link to the comment (the URL), which is available by clicking on that comment's date/time. Please let us know your Daily Kos user name if you use email so we can credit you properly. If you send a writeup with the link, we can include that as well. The diarist reserves the right to edit all content.

Please join me below the orange croissant for more.
June, 2002. It was year one of Cher's Farewell Tour. The tour started at the Air Canada Centre in Toronto, and spread out worldwide from there. Myself and Partner were in attendance, as we were living in Toronto at that time. Cyndi Lauper was the opening act.
By the way, of all the concerts I've been to over the years, Cyndi Lauper is the only opening act that I've witnessed personally, to get a standing ovation. She puts on a helluva show, even when she's not the headliner. I digress.
We were seated stage left, several rows up from the floor and stage level. I had the aisle seat, Partner was next to me. Part way through her set, Cyndi left the stage, making her way out into the audience, still singing. She worked her way across the floor, and to the aisle which led up toward us. She was followed by a lone security guy, trying to be unobtrusive, but staying close to her at all times. As Cyndi passed right next to me, she paused, and then climbed up on the seat directly behind mine. The people who had purchased that seat and the ones next to it, had not yet arrived. Interesting things sometimes happen when you show up late to a live show, that you might never know about.
As I twisted around in my seat to look directly up at Cyndi's butt, I glanced at the beefy looking security guy. He returned a silent stare as if to say "don't even think it!". Which, of course, I wasn't.
What seemed at the time to be like an hour, probably only lasted 30 seconds or so. Cyndi got down off the seat, and slowly worked her way back to the stage, still singing, and getting wild cheers from the audience, especially in our section.
All in all, I thought, a pretty decent close encounter with a bona fide celebrity.
But wait, there's more!
October, 2002. Still year one of the tour, but Cher made another swing through Toronto, also featuring Cyndi Lauper. We went to this show as well (d'oh), but this time our seats were on the opposite side of the arena. We were in the first row of the side seating, just above floor level. This time it was myself, Partner, Partner's sister, and her husband.
Once again, Cyndi ventured out into the audience during her set. Girl seems to have this habit. She came to our side of the arena, but this time with no security following her. Just Cyndi and her wireless mic. As she moved closer and closer, I realized she was coming right toward me. Again. This time, there were no empty seats nearby to climb up on. Instead, she gave me a quick look to satisfy herself that I wasn't some kind of freak about to do something stupid, and sat right down my lap. I put my arm around her waist, and she reached across Partner to take hold of Partner's sister's hand. All this while continuing to sing. I looked up at the big video screens, and there we were, Cyndi and me, with her on my lap.
(It's a rare opening act that gets to use the big screen video and camera systems typically used only for the headliner).
And before you know it, Cyndi was up on her feet, moving along, and working her way back to the stage.
It was a remarkable coincidence for Cyndi to "find" me not just once, but twice, in different parts of the same arena.
Next month, Cher heads out on the 2014 Dressed to Kill tour. It was recently announced that Cyndi Lauper will be along for the latter legs of the new tour. She joins Cher a couple of weeks after the Toronto stop in early April, but we no longer live in the area. We already have our tickets for the June show at the Calgary Saddledome; Cyndi will be here according to the schedule.
Alas, our seats are up fairly high and away from the stage. Cyndi, can you still find me?
Oh, and as for Cher: I got you, babe!
TOP COMMENTS
February 18, 2014
Thanks to tonight's Top Comments contributors! Let us hear from YOU
when you find that proficient comment.
We begin tonight with a submission from a diary by PeterYLiu, Challenging All Liberals, Progressives, Democrats Policies that has received much criticism, and little praise. Continue, or fast-forward to the next entry, as you wish.
From Lava20:
Classic top comment. Steveningen perfectly sums up a rather, ummm different diary with the following spot on comment:
---
Now, for some less contentious entries.
---
From blue aardvark:
Wherein crystal eyes provides a clear observation regarding Bridgeghazi in middlegirl's Police Union Implicated in Bridgegate; Owed Hundreds of Jobs to Christie.
From BusyinCA:

This comment from Jim P offers a far better proposal for dealing with contamination at Fukushima than the UN is making.
From BeninSC:

Flagged by Ender, chrississippi and Meteor Blades, this comment by wishingwell skewers Gingrich! Well said!
From Jon Sitzman:
Comment by MartyM nominated for a brief but incisive summary of painful truths. Though relevant to a larger discussion, it's self-contained enough to tell its own tale, and should. From HoundDog's diary NY Magazine reporter crashes a secret Wall Street society exposing country top financer's 1% jokes.
From blueoregon:
In Laura Clawson's diary 'Joe the Plumber' takes a union job at Chrysler:

The comment I'm singling out is Dr Erich Bloodaxe RN's,
although the whole diary is chock a block full of good comments about the hypocrisy it takes to take a union job after making a name for yourself blasting unions as a well-known republican.
From your diarist lotac:
There's plenty of good reading in Laura Clawson's diary 'Joe the Plumber' takes a union job at Chrysler as already noted. Here's another comment, from bronte17, making the pro-union case.
TOP PHOTOS
February 17, 2014
Enjoy jotter's wonderful PictureQuilt™ below. Just click on the picture and it will magically take you to the comment that features that photo. Have fun, Kossacks!