On October 9, 2012, a Taliban radical forced his way onto a school bus in Pakistan and fired the shots that injured three teenage girls. The target was 15-year-old Malala Yousafzai, an outspoken activist for girls' right to education. The intent, of course, was to silence Malala and others who shared her cause.
Didn't quite work out that way.
But first, a word from out sponsor!
Top Comments recognizes the previous day's Top Mojo and strives to promote each day's outstanding comments through nominations made by Kossacks like you. Please send comments (before 9:30pm ET) by email to topcomments@gmail.com or by our KosMail message board. Just click on the Spinning Top™ to make a submission. Look for the Spinning Top™ to pop up in diaries posts around Daily Kos.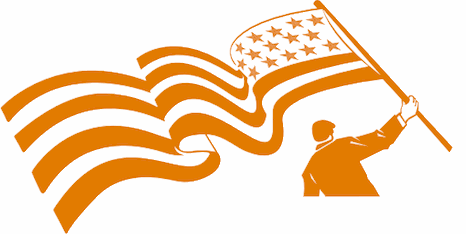 Make sure that you include the direct link to the comment (the URL), which is available by clicking on that comment's date/time. Please let us know your Daily Kos user name if you use email so we can credit you properly. If you send a writeup with the link, we can include that as well. The diarist poster reserves the right to edit all content.
Please come in. You're invited to make yourself at home! Join us beneath the doodle...
In her book, I Am Malala, she draws a clear picture of life before and after the Taliban. She was accustomed to music and dancing, DVD's from Bollywood and the West, and devouring any book she could get her hands on. She describes the way she and her best friend read the Twilight books and "longed to be vampires." She was usually at the top of her class in school. Her father was a well-known activist for education, for boys but especially for girls, and noted that the Koran says that education is not only a right but a duty of both sexes.
I read books like this one and Paul Rusesabagina's An Ordinary Man (the basis for Hotel Rwanda) partly to understand how evil gains a foothold and takes over. The Taliban got their first chance in Malala's area after a devastating earthquake, when they were involved in relief efforts while the government came off as incompetent. Like any political party, the Taliban studied the local issues and could talk a good game about problems like governmental corruption (Pakistani politicians make ours look like amateurs).
One major force was the "Radio Mullah," Maulana Fazlullah, who reminds me of some of the far-right radio and TV preachers over here. (Radio was also a major weapon in whipping up mobs in Rwanda.) Fazlullah's message started off with more of a soft sell, urging people to dress conservatively, stop smoking, and give up "Western" things like television and CD's (though apparently radio was still okay?). And he would give out attention and praise on the air: "Mr. A has gotten rid of his television, and God will bless him in the hereafter! Miss B has stopped going to school, good for her!"
Fazlullah also set up his own court, which was popular at first because it resolved lawsuits and disputes without the bribes that are a mainstay of the justice system in Pakistan. He also introduced public flogging, starting with two men who had tried to abduct a woman. Malala doesn't say, but I'm guessing that punishment expanded to other offenses.
While Malala speaks warmly of her mother, it's clear that her strongest connection is with her father, Ziauddin Yousafzai. Ziauddin is a devout Muslim whose lifelong activism has encompassed education, peace, and environmentalism. When some friends were outraged by Salman Rushdie's book The Satanic Verses and supported the fatwa against Rushdie, Ziauddin responded that they should write their own book instead, and that Islam was not so fragile that one offensive book would harm it.
Malala accompanied her father on his speaking engagements from an early age, and she wrote a blog (under a pseudonym) describing life as an adolescent girl under the Taliban. Even now, Malala's teenage idealism shines through:

...I'd imagine that on the way home a terrorist might jump out and shoot me on those steps. Maybe I'd take off my shoes and hit him, but then I'd think if I did that there would be no difference between me and a terrorist. It would be better to plead, "OK, shoot me, but first listen to me. What you are doing is wrong. I'm not against you personally, I just want every girl to go to school."
I don't share her opposition to self-defense, and I'm not optimistic about the chance of her attacker suddenly listening to reason. But it makes more sense when you understand that she lives in a culture where blood feuds go on for generations, where the only chance at peace is getting people to let go of the endless justifications for violence. Ironically, by getting shot she got her message out to the world in a way she could never have imagined before.
In the agonizing hours after the shooting, Ziauddin asked himself and his wife the inevitable question: was he wrong to involve Malala in his activism, knowing how dangerous the Taliban was? But if there ever was a situation where (as Audre Lorde used to say) "Your silence will not protect you," this was it. The Taliban is not above targeting children for their parents' actions, or for any infractions against their rules (attending school, listening to music,violating the dress code...).
Malala expresses no bitterness after being shot, and was astonished at the outpouring of support from all over the world while she recovered in a British hospital. The most treasured gift was a package from Benazir Bhutto's children, containing shawls that had belonged to her late mother. Malala hopes to return to Pakistan someday and follow Bhutto's footsteps into politics. Unfortunately, Bhutto's assassination could too easily become Malala's fate as well, and for now her family remains in England.
I said above that I read books like this to understand how evil gains a foothold and takes over. I also read them to understand what it takes to stand against evil. In An Ordinary Man, Paul Rusesabagina said this:

I did what I believed to be the ordinary things that an ordinary man would do. I said no to outrageous actions the way I thought that anybody would, and it still mystifies me that so many others could say yes.
In her own book, Malala adds:
If one man, Fazlullah, can destroy everything, why can't one girl change it?
On to Top Comments!
From Chrislove:

In my diary on Dear Abby's response to an anti-gay couple's "problem," terrypinder talks about his homosexual lifestyle in this comment.
From
Steviningen:
In Chrislove's excellent diary Dear Abby offers some advice to anti-gay couple in today's column, jfromga gives us this brilliant comment.
From
NWTerriD:
In a beautiful rant, LeftHandedMan details how the predator class has rigged the system in their favor. In jamess's diary When is Fort Lee, New Jersey (not) like the City of 'Las Wages'?
From
Horsefeathers:
There was a Donald Trump sighting in today's pootie diary -- just ask Debbie in ME and Ender. (Note from Tara TASW: My woozles insist that I point out that it was technically a "woozle diary.")
From
BeninSC
:
Flagged by whizdom, this comment by Mark Lippmann goes into incredible detail about the 'passions' at play in the Ukraine. (From jpmassar's diary The Ukraine Is Burning.)
From Your Humble (if Antisocial) Diarist:

Flagged by Youffraita, quiet in NC gives the perfect response to right-wingers who go on about the [http://www.dailykos.com/... "Democrat Party." Found in PeaceLoveHarmony's diary Paranoid GOP Senator sees Democrat Democrat Everywhere.

Flagged by bryduck, here's blue aardvark's wicked thought on Louie Gohmert. Found in kos's Remember When Reapportionment Would Help Republicans?

Flagged by LeftieIndie, skip945 makes an unusual connection between marriage equality, Leviticus, and pot laws. Found in Starbucksgirl51's diary Texas Dem Primary Early Voting Starts Today.
Top Mojo:
1) You know what I predict? by lutznancy — 177
2) "It's not my fault!!!!" by quiet in NC — 166
3) A tale as complicated and labyrinth as by crystal eyes — 151
4) Kitten's last goodbye by kishik — 142
5) Arrogance and apathy run the world... n/t by markthshark — 140
6) It is very simple. by Richard Lyon — 138
7) That's funny, I was under the impression by Horace Boothroyd III — 107
8) Well... by kendiz — 102
9) Why didn't Republican JoeP go to a Right to Work by bronte17 — 99
10) His tale was all phony to start with by exlrrp — 90
11) tears.I am so,so sorry.hugs and more hugs. by swampyankee — 88
12) My daily breaking Christie investigative report by snapples — 88
13) great to read a story about someone standing up by Tamar — 86
14) yes of course. by jbsoul — 85
15) Southern white working class voters by NM Ray — 84
16) I hope he has some video by reflectionsv37 — 83
17) ((((hugs)))) by Debbie in ME — 76
18) I wonder why they didn't just pass a bill making by HoundDog — 74
19) Fallen? Really? by Zadatz — 73
20) FYI poopy pants Nugent: BHO wasn't raised in Chi- by Dirk McQuigley — 72
21) I want to thank everyone... by kishik — 71
22) Teabags are trained to scream by MartyM — 68
23) This country climbed for about 40 years or so by RFK Lives — 67
24) "People of the same trade seldom meet together..., by LamontCranston — 67
25) As long as they think "those people" will by zenbassoon — 68
26) Given the disclosures by Richard Lyon — 67
27) Menu's for state dinners by Richard Lyon — 66
28) Flowers for Mushu by koosah — 66
29) ((((((Dear kishik)))))) We of the Pootie family by The Marti — 65
30) Sweet, sweet Mushu by Ninepatch — 65
Top Pictures:
MASSIVE THANKS TO BRILLIG FOR ONCE AGAIN RESCUING THE PHOTO QUILT FROM MY TECHNOLOGY JINX!