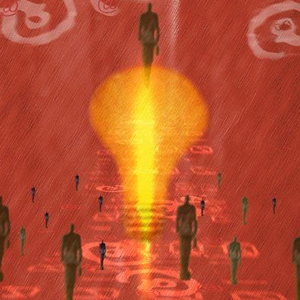 Commentary: African American Scientists and Inventors
by Black Kos Editor, Sephius1


Jewel Plummer Cobb (born 1924), a cell biologist and cell physiologist, and largely known for her work with skin pigment and melanin, has encouraged women and ethnic minorities to enter the sciences. An educator and researcher, she contributed to the field of chemotherapy with her research on how drugs affected cancer cells.
Cobb was born in Chicago, Illinois, on January 17, 1924, and spent her childhood as an only child. She is from the third generation of the Plummer family who sought a career in medical science. Her grandfather, a freed slave, graduated from Howard University in 1898 and became a pharmacist. Her father, Frank V. Plummer, became a physician after he graduated from Cornell University, where he helped found the Alpha Phi Alpha Fraternity. Her mother, Carriebel (Cole) Plummer, taught dance and was a physical education teacher.
Becoming a noted cell biologist was a difficult road for Cobb. Because she was African American, she faced segregation during the course of her education. Although she came from an upper-middle-class background, Cobb found that she had to go to black Chicago public schools. Cobb was in constant contact with African American professionals and was well aware of their accomplishments. She decided not to let anything stand in the way of her own success.
Supplementing her education with books from her father's library, Cobb had access to scientific journals and magazines, current event periodicals, and materials on successful African Americans. Although Cobb was at first interested in becoming a physical education teacher like her mother and aunt, she found that she was interested in biology when, in her sophomore year in high school, she studied cells through a microscope. An honors student, Cobb showed academic promise. She had a solid education and a drive to learn.
Although her interest in biology could have led her to become a medical doctor, Cobb was not interested in working directly with the sick. She was, nonetheless, interested in the theory of disease, an interest that later led her to become one of the leading cancer researchers in the United States
When it came time to enroll in college, Cobb selected the University of Michigan. Due to the segregation of the dormitories at the university, all African Americans, regardless of their year of study, were forced to live in one house. In disgust at the racism still found there, Cobb left the University of Michigan after three semesters and earned her B.A. in biology from traditionally black Talladega College in Alabama.
Cobb applied for a teaching fellowship at New York University. Because of her race, she was at first turned down for the position. Cobb refused to accept the rejection and personally visited the college, which then accepted her because her credentials were so impressive. In 1945, Cobb started her career in teaching as a fellow there. In 1947, she earned an M.S. in cell physiology and in 1950 she earned a Ph.D. in cell physiology from New York University. Her dissertation was titled "Mechanisms of Pigment Formation."
Cobb was named an independent investigator for the Marine Biological Laboratory in 1949. She completed a postdoctoral fellowship at the Cancer Research Foundation of Harlem Hospital and at Columbia University College of Physicians and Surgeons......Read More
~~~~~~~~~~~~~~~~~~~~~~~~~~~~~~~~~~~~~~~~~~~~~~~~~~~
News by dopper0189, Black Kos Managing Editor
~~~~~~~~~~~~~~~~~~~~~~~~~~~~~~~~~~~~~~~~~~~~~~~~~~~

~~~~~~~~~~~~~~~~~~~~~~~~~~~~~~~~~~~~~~~~~~~~~~~~~~~
Political art. Color Lines: Artists Create Portraits of Justice After Dunn and Zimmerman Verdicts.
~~~~~~~~~~~~~~~~~~~~~~~~~~~~~~~~~~~~~~~~~~~~~~~~~~~
In the wake of last weekend's Jordan Davis verdict—a Pyrrhic victory for many—two things are happening again. People are asking if U.S. courtrooms are effective sites of justice, and they're feeling like their beliefs about the tragic fates of young, black and brown bodies in the criminal justice system have been reaffirmed. When a legal system offers imperfect justice or none at all, how do you "get right" after? Stepping into that void are artists whose missions aren't simply to make art for art's sake. Their battleground is popular culture not the courtroom and their trophies are hearts and minds.
"Having not been a judge or a witness who could've helped communicate what [Michael] Dunn did, my art is the only way I can give Jordan Davis justice," says Colorado Springs-based visual artist Dareece Walker.
Davis's likeness now joins 10 others in Walker's newest work: "The Massacre of the Innocents." The triptych, three 40-by-46 inches panels of 11 portraits, is a 21st century interpretation of the biblical infanticide ordered under King Herod and captured by 17th century painter, Peter Paul Rubens. Walker's innocents are young men and women including Amadou Diallo and Rekia Boyd, all senselessly killed by racism, he says, within his short lifetime. Walker is 24.
"These shootings happen more than people know," says Walker, who last year created a piece linking Trayvon Martin's death with Emmett Till's. "It's the only way I can make these stories last longer than just one conversation."
And long after the media trucks have left the courthouse parking lots, continuing the conversation among all Americans is what these mission-driven artists are after.


Image of "The Massacre of the Innocents" by Dareece Walker Photo: Courtesy of Dareece Walker
~~~~~~~~~~~~~~~~~~~~~~~~~~~~~~~~~~~~~~~~~~~~~~~~~~~


~~~~~~~~~~~~~~~~~~~~~~~~~~~~~~~~~~~~~~~~~~~~~~~~~~~
The battle for the hearts and minds of Ugandans will be a long one. The Root: Ugandans Defend Criminalizing Gay People and Tell Obama to Back Off.
~~~~~~~~~~~~~~~~~~~~~~~~~~~~~~~~~~~~~~~~~~~~~~~~~~
The call from the BBC in London came at 7:30 Monday morning. They wanted to know if I could be a guest on the BBC World Service News radio talk show World Have Your Say to discuss Barack Obama's public and pointed condemnation of a proposed Ugandan measure that would harden the African nation's already tough criminal penalties against homosexuality.
Ugandan law already bans sex between men. The new bill, passed by the Ugandan parliament in December and likely to be signed into law by Ugandan President Yoweri Museveni, would increase criminal penalties for homosexual activity. Under the new proposal, sentences could range from 14 years in prison for a first conviction to life imprisonment for so-called aggravated homosexuality. One version of the bill even called for the death penalty. Criminal penalties were also threatened for people who do not report homosexual activity.
President Obama's swift negative reaction included a sharp warning that passage of the measure could harm relations between the east African nation and the U.S. So far, there has been no reported official response to President Obama's criticism. But his open condemnation has prompted widespread responses from angry Ugandans who say that Obama should stop meddling in the internal affairs of a sovereign nation. On the BBC radio talk show, several Ugandans phoned in to angrily express their unhappiness with Obama. One Ugandan caller said that Obama was trying to "blackmail" the Ugandan government into backing down on what many Ugandans see as a moral issue by threatening to withhold economic aid. "Homosexuality is a vice," the caller said.
Others said they did not care that the new law could result in the loss of U.S. assistance. Dealing with what many Ugandans view as the scourge of homosexuality and protecting their children from the influence of gays and lesbians is, several said on the show, far more important than economic aid from the United States, which, in their words, most Ugandans never see. According to a BBC report, the U.S. is one of Uganda's largest foreign aid donors, and in 2011 a small group of American troops helped the Ugandan military fight the rebel Lord's Resistance Army.


Anti-gay demonstration in Kampala, Uganda, Feb. 14, 2010
TREVOR SNAPP/AFP/GETTY IMAGES
~~~~~~~~~~~~~~~~~~~~~~~~~~~~~~~~~~~~~~~~~~~~~~~~~~~
Nation, religion and language take precedence elsewhere. Here, you're black first. The Root: American Blackness Is Global Blackness.
~~~~~~~~~~~~~~~~~~~~~~~~~~~~~~~~~~~~~~~~~~~~~~~~~~~
I was in the fifth grade when I cried over Tupac getting killed, and in the sixth when the list of Black Panther demands—food, shelter, clothing—first went up on my bedroom wall. Never mind that I had all three in abundance growing up in Abidjan, Côte d'Ivoire, or that it would be several summers before I'd even visit the U.S. and a decade before I'd know it intimately.
Plus, the few Americans I knew were mostly white missionaries or teachers at the international school that I attended from kindergarten. A handful of black kids at school had green cards or fancy blue passports that meant they didn't have to wait in line at U.S. Customs, but they were Ethiopian or Nigerian or Congolese or Ghanaian first, lucky second and hyphenated Americans third.
The point? There was nothing remotely American about me, yet I was obsessed with a people and a history thousands of miles away as if they were my own. If it was popular resistance I wanted, the manifestations of postcolonial struggle were right there—almost literally in my backyard. If it was culture, well, I could have started with the country I called home, the one my parents did—Sudan—or the 50 other African states with whose people I ostensibly had more in common.
From the privilege of adulthood, I can see that what I truly was after was concrete proof of my blackness, and that was purely American territory. The Black Arts and Black Power—these were movements tied to race more than geography or nation, and I wanted in. I sought out my own blackness in nascent rap stars, bygone revolutionaries, writers and athletes who, in one sense, I had little in common with, other than maybe that we could all expect to be called "n--ger" every once in a while.


Former world heavyweight champion Muhammad Ali jokes with boxing champion Augustin N'Gou and soldiers upon his arrival in Abidjan, Côte d'Ivoire, Aug. 18, 1997.
JEAN-PHILIPPE KSIAZEK/AFP/GETTY IMAGES
~~~~~~~~~~~~~~~~~~~~~~~~~~~~~~~~~~~~~~~~~~~~~~~~~~~


~~~~~~~~~~~~~~~~~~~~~~~~~~~~~~~~~~~~~~~~~~~~~~~~~~~
According to a new study by University of California at Berkeley researcher Christopher Petrella, people of color who are sentenced to prison are more likely than their white counterparts to serve their time in private institutions. Color Lines:
Report: People of Color More Likely to Serve Time in Private Prisons.
~~~~~~~~~~~~~~~~~~~~~~~~~~~~~~~~~~~~~~~~~~~~~~~~~~~
Katie Rose Quandt points out at Mother Jones that those private prisons have higher levels of violence and recidivism (PDF) and provide less sufficient health care and educational programming than equivalent public facilities.
In Petrella's study, age and race work in a very specific way when it comes to private prisons. From Bill Moyers:

Why would African American and Latino prisoners be cheaper to incarcerate than whites? Because older prisoners are significantly more expensive than younger ones. "Based on historical sentencing patterns, if you are a prisoner today, and you are over 50 years old, there is a greater likelihood that you are white," Petrella explained to BillMoyers.com. "If you are under 50 years old — particularly if you're closer to 30 years old — you're more likely to be a person of color." He cited a 2012 report by the ACLU which found that it costs $34,135 per year to house a non-geriatric prisoner, compared with $68,270 for a prisoner age 50 or older.
Here's what that looks like:
~~~~~~~~~~~~~~~~~~~~~~~~~~~~~~~~~~~~~~~~~~~~~~~~~~~
It's good to see that along with decriminalization of marijuana more states are looking to restore former felon's voting rights.
The Grio:
Kentucky Senate approves felon voting bill
.
~~~~~~~~~~~~~~~~~~~~~~~~~~~~~~~~~~~~~~~~~~~~~~~~~~~
entucky's Senate approved the restoration of voting rights for thousands of former felons, but changed the legislation to impose a five-year waiting period.
Before the Senate voted 34-4 on Wednesday Republicans said their amendment was necessary to move the issue forward. House Bill 70′s backers said it wouldn't be an improvement over the current process, in which felons must appeal to Kentucky's governor to regain the right to vote.
The hour-long debate during a committee hearing earlier in the day included a visit from U.S. Sen. Rand Paul, R-Bowling Green, who testified in support of the bill and said the compromise satisfied him.
"I think five years is a lot less than infinity (not being able to vote) so I think it's progress in the right direction," Paul said. "I think it's a huge step forward."
A standing room-only crowd packed the committee hearing room and Capitol staff set up an overflow room.




~~~~~~~~~~~~~~~~~~~~~~~~~~~~~~~~~~~~~~~~~~~~~~~~~~~
Welcome to the Black Kos Community Front Porch!
Pull up a chair and sit down a while and enjoy the company.