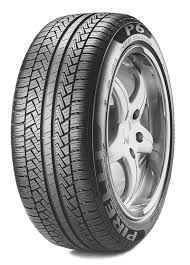 So, I paid for a set of really good tires for my car that I spent weeks researching to determine what I wanted. I made an appointment and told the tire place the exact tire, brand, model, size, speed rating, etc.
The story of this tire purchase follows beneath the icy speed bump:
The tire establishment I ended up going to that I will not name was the 3rd place I called. The first 2 that I knew and preferred did not have the tires and would charge me to have them delivered to their shop. The place I will not name had them and if they sold out, they would not charge me to get them. Okay then. They were not my first choice, or 2nd choice, but they have them, and how hard can putting tires on be? What can go wrong? I really want these particular tires.


So, I have them installed, and when I look the next morning, a cheaper tire of the same brand has been put on my car. I know I should have checked before I drove off, and I feel stupid about it, but tires are very hard to read. I saw the brand and size and drove off. In my defense, at least I looked this morning. I think a lot of women would not look ever. (The tire shop that shall not be named may think the same thing.)
I called this morning as soon as they opened and the guy I dealt with yesterday answered the phone. Very apologetic. An honest mistake. One of the crew pulled the wrong tires. They were right next to each other on the shelf. I told him I was pretty sure they just thought they would sell me a cheaper tire and charge me for a more expensive tire, and they thought that I was just a stupid woman and wouldn't know the difference. I told him I was terribly upset and disappointed over it.
He said come back, they will put the right tires on. He is sooooo sorry. Drive on the ones I have all I need to, don't worry about it. Whenever I come in, he will put the guys right on it. No waiting. No appt. necessary.
Sure mistakes happen. But, you know what? These innocent mistakes sure happen a lot when women take cars in for any kind of service.
I have looked into stopping payment on the check. Thought I could do that, and then write a new check when the correct tires were put on. I asked at the nameless shop this morning, and yes they already sent the check to the bank. They send them every day.
Being a girl, I guess I don't want to make waves, cause problems, when I know a man in this situation would not hesitate to stop payment. I am trusting that they will make it right. And, they have done nothing to deserve my trust except apologize on the phone for ripping me off.
I am taking my car back in Friday (if it doesn't snow) (it's a 30 minute inconvenient trip to a neighboring city). Should I ask for a small monetary compensation for my trouble, stress, and inconvenience? Probably they would say they are not authorized to write any checks.
Well, I'm just really upset about this.
Please don't ask me to name the tire establishment. I am too polite for that. But, do let me know what you think? Was it on purpose? Should I expect any reduction in price, a compensation of any kind?
Thank you Daily Kos readers.