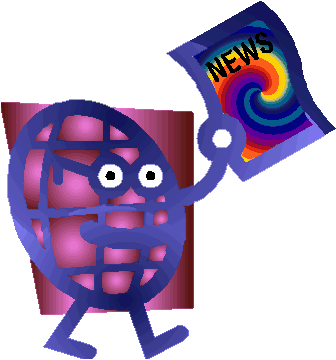 At the end of January, I published It's never to late to discriminate, concerning the tribulations Robina Asti encountered when she sought to access survivor benefits from the Social Security Administration after the death of her husband.
The 92-year-old Robina was told that her marriage did not meet the Federal requirements for Social Security widow's benefits because "at the time of your marriage, you were not legally a woman"…even though the federal government had recognized her as a woman for over 30 years.
I am so insulted that the Social Security Administration refused to recognize me as a woman and treated my marriage to Norwood in such a disrespectful way. I have lived a very private life, but the SSA is forcing me to speak out. I don't want other people to have to experience this.

--Robina Asti
Well, Lambda Legal
announced yesterday
that the SSA paid Robina the back survivor benefits to which she is entitled…receiving the amount to on Valentine's Day. We presume that her March check from the SSA will reflect the survivor benefits as well.
We are relieved that Robina's wait is finally over. The SSA acts in mysterious ways and has not issued a written decision in her case, but we are glad that Robina has finally received the benefits that she was owed. Robina Asti filed her claim with SSA in 2012, Lambda Legal has been advocating on her behalf for months, we created a video that was viewed by almost 175, 000 people, and then, miraculously, on Valentine's Day, Robina found that SSA had deposited the money she was owed into her account. This is great news, but Lambda Legal has received calls from other transgender spouses trapped in SSA limbo, as Robina was. We await changes to SSA policy that would clarify its position on transgender spouses to ensure this does not happen to others, which we are hopeful will soon be released.

--Dru Levasseur, Transgender Rights Project Director, Lambda Legal
The video mentioned is here:
When I saw that the money was in my account, I was so happy. I felt like it was my husband Norwood's Valentine's Day gift to me. I'm glad that Social Security finally came to its senses. I hope this means that other people won't have to experience this.

--Robina Asti
Sadly, as mentioned above, Robina was not unique in her situation. Other transgender spouses still find themselves in bureaucratic limbo. SSA has made no public statement about the case or any changes in procedures.
To add to the good news spirit, I will add that efforts to block AB 1266, the School Success and Opportunity Act, through a referendum have failed in California, when it was discovered that over 130,000 of the 619,000 signatures submitted by Privacy for All Students were found to be invalid, leaving them short by about 17,000 signatures.
The bill's opponents, of course, have announced that they will challenge the signature count.

We are ready to review and challenge every signature that was not counted toward the referendum of this impudent and in-your-face bill. Our children's privacy is worth doing all that we can.

--Brad Dacus, president of Pacific Justice Institute
[They are] people that make money off promoting hate and professional fear mongers, who took advantage of what other people didn't understand.

The good thing that comes out of this misguided referendum effort is that we were able to continue to educate people. It's important that we begin to understand what transgender students are going through.

--Assemblyman Tom Ammiano, sponsor of the bill
Transgender students around California and their supporters rejoiced.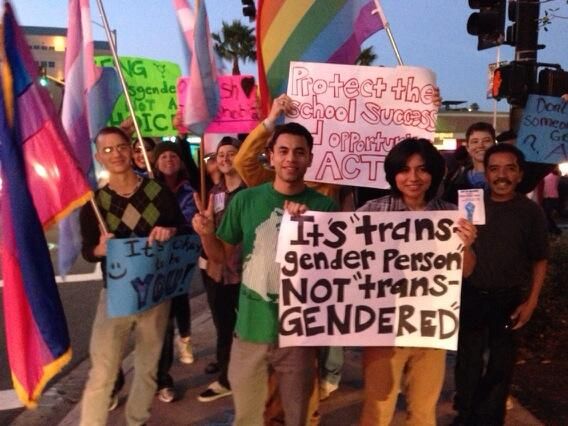 And today is the day that Irish Minister for Social Protection Joan Burton was to bring the Gender Recognition Bill to the Irish government. Under the proposals, transgender people will be allowed to have their status recognized by the State for all purposes, including the right to marry or enter a civil partnership. Irish transgender citizens will be able to apply for a gender recognition certificate, which will allow them to be issued a new birth certificate, from the Department of Social Protection from the age of 16.
The lowering of the age from 18 to 16 in the bill recognizes the Irish law which allows people of age 16 or older to consent to medical procedures.