Greetings, Bombpersons. The Morning F Bomb is going on hiatus for an indefinite period. This Friday's will be the last one for a while. I just need some time to be able to do things for myself. I have a full DVR that I need to take care of, and several books waiting for my attention that I haven't been able to get to, and Lilly the cat says I am neglecting her shamefully because there is always a damned MacBook on her lap. And I need to get out and see my real life friends more often. It's been fun, and hopefully will continue to be fun in the future.
Interrogatories
What sitcom (or funny film), best represents your sense of humor?
Have you Google-mapped your own place? How does it look?
What can always be counted on to cheer you up?
The Twitter Emitter
If the President ordered an invasion, the Republicans would suddenly be against it. See how easy it is to be a pundit?

— Chris Dashiell (@cdashiell) March 2, 2014
If you casually move from writing Ronald Reagan fan fiction to Vladimir Putin fan fiction, you probably just like actors who ride horses.

— LOLGOP (@LOLGOP) March 2, 2014
We can't afford to pay benefits promised to current veterans, say Republicans advocating new wars with Russia and Iran

— The Daily Edge (@TheDailyEdge) March 2, 2014
Hi, I'm a guy who supported the Iraq war & is outraged Putin would invade a smaller country that hasn't attacked him.

— John Fugelsang (@JohnFugelsang) March 2, 2014
Everyone knows fact about Crimea I pulled from the first non-Wikipedia link on Google

— Jesse Taylor (@jesseltaylor) March 2, 2014
Shorter idiots: "Let's send your kids to a place I can't point out on a map because Mrka."

— Andrew Gatto (@AndrewGatto) March 2, 2014
We should have taught Putin an abstinence-only international relations curriculum.

— David Waldman (@KagroX) March 2, 2014
I think you should see other gods.

— God (@TheTweetOfGod) March 2, 2014
Working on my Ukraine White Paper. So far I just have a white piece of paper with "Ukraine" written at the top.

— pourmecoffee (@pourmecoffee) March 2, 2014
"We must all rally behind our President at a time of international crisis. Ha ha. Just kidding," says Lindsey Graham

— The Daily Edge (@TheDailyEdge) March 2, 2014
We don't even allow our elected officials to speak truth. If a politician speaks the reality of America they are demonized as unpatriotic.

— Elon James White (@elonjames) March 2, 2014
Maybe the Tea Partiers should all pick up their muskets and run off to fight Putin in the Ukraine.

— kara vallow (@teenagesleuth) March 2, 2014
On This Day
In 1845, Florida became the 27th state.
In 1875, Georges Bizet's opera, "Carmen," premiered at the Opéra Comique in Paris.
In 1887, Anne Sullivan met and became the teacher of the blind and deaf 6-year-old Helen Keller.
In 1913, suffragists Alice Paul and Lucy Burns led a parade of 8000 women, 10 bands, 5 mounted brigades, and 26 floats down Pennsylvania Avenue in Washington DC to advance the cause of Women's Suffrage. The authorities failed to clear the roads beforehand, and the mostly male crowds harassed them, sometimes aided by the police. Their ill-treatment actually won them much sympathy, and backfired on the harassers.
In 1923, Time Magazine debuted.
In 1931, President Herbert Hoover signed into law a bill making "The Star-Spangled Banner" the national anthem. I personally think he should have gone with something easier to sing, like "America the Beautiful," or "America, Fuck Yeah!"
In 1991, in a case that sparked a national outcry, motorist Rodney King was severely beaten by Los Angeles police officers in a scene captured on amateur video.
In 2006, former Rep. Randy "Duke" Cunningham (R-CA), was sentenced by a federal judge to more than eight years in prison for corruption.
Born on This Day
1606 – Edmund Waller, British poet (d. 1687)
1631 – Esaias Boursse, Dutch painter (d. 1672)
1700 - Charles-Joseph Natoire, French Rococo painter (d. 1777)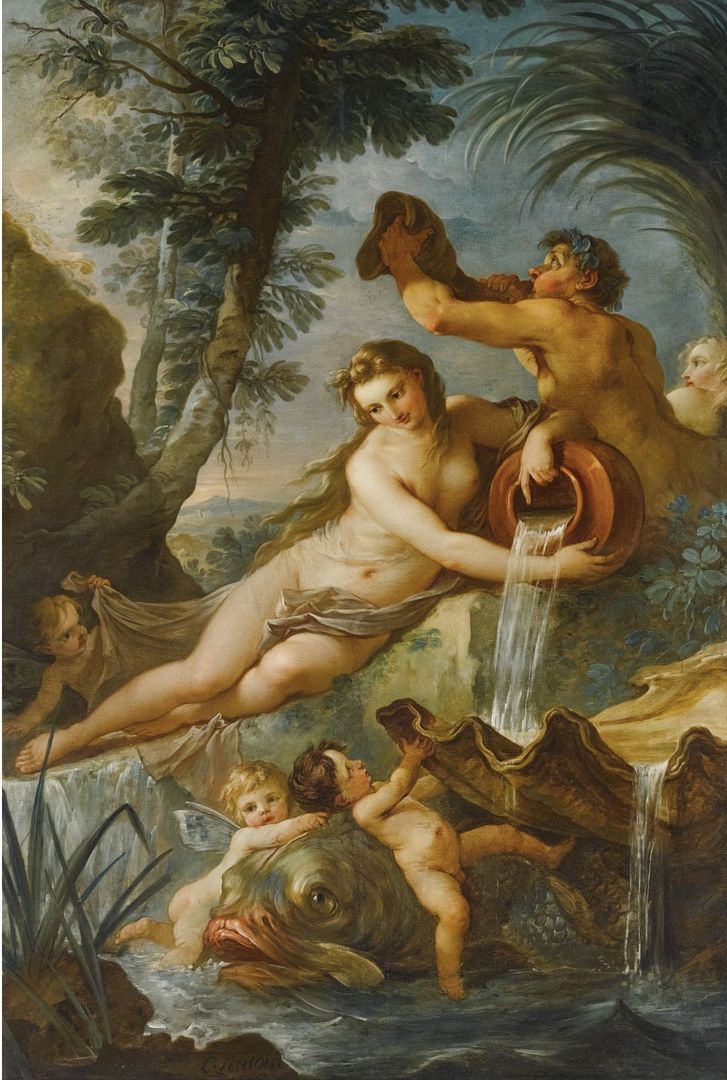 1756 – William Godwin, English writer (d. 1836)
1778 – Frederica of Mecklenburg-Strelitz, Queen of Hanover (d. 1841)
1793 – William Charles Macready, English actor (d. 1873)
1814 - Abram Louis Buvelot, Swiss landscape painter, active in Brazil and Australia (d. 1888)
1816 – William James Blacklock, British painter (d. 1858)
1826 - Anton Doll, German painter (d. 1887)
1831 – George Pullman, American inventor (d. 1897)
1844 - Marie Spartali Stillman, painter (d. 1927)
1848 – Adelaide Neilson, English actress (d. 1880)
1867 - Guy Rose, U.S. impressionist painter (d. 1925)
1873 – William Green, American labor union leader (d. 1952)
1880 – Florence Auer, American actress (d. 1962)
1882 – Charles Ponzi, scheming Italian (d. 1949)
1890 – Edmund Lowe, American actor (d. 1971)
1894 – Ethel Grandin, silent film actress (d. 1988)
1903 - Gilbert Adrian, American costume designer (d. 1959)
1911 – Jean Harlow, American actress (d. 1937)
1920 – James Doohan, Canadian-born actor (d. 2005)
1920 – Ronald Searle, English illustrator (d. 2011)
1921 – Diana Barrymore, American actress (d. 1960)
1933 – Lee Radziwill, American fashion executive
1934 - Gia Scala, Italian actress (d. 1972)
1938 - Willie Chambers, American guitarist/vocalist (Chambers Brothers)
1942 – Mike Pender, English singer and guitarist (The Searchers)
1948 – Snowy White, British guitarist (Thin Lizzy, Pink Floyd)
1951 – Lindsay Cooper, English musician and composer (Henry Cow, News from Babel)
1953 – Robyn Hitchcock, British musician (The Soft Boys)
1954 – John Lilley, American musician (The Hooters)
1958 – Miranda Richardson, English actress
1966 – Tone Lōc (Anthony Terrell Smith), American rapper and actor
1971 – Tyler Florence, American chef and author
Died on This Day
1703 – Robert Hooke, English scientist (b. 1635)
1765 – William Stukeley, English archaeologist (b. 1687)
1792 – Robert Adam, Scottish architect (b. 1728)
1804 - Giovanni-Domenico Tiepolo, Italian Rococo Era painter (b. 1727) Son of painter Giovanni-Battista Tiepolo.
1808 - Anton von Maron, Austrian portrait painter (b. 1733)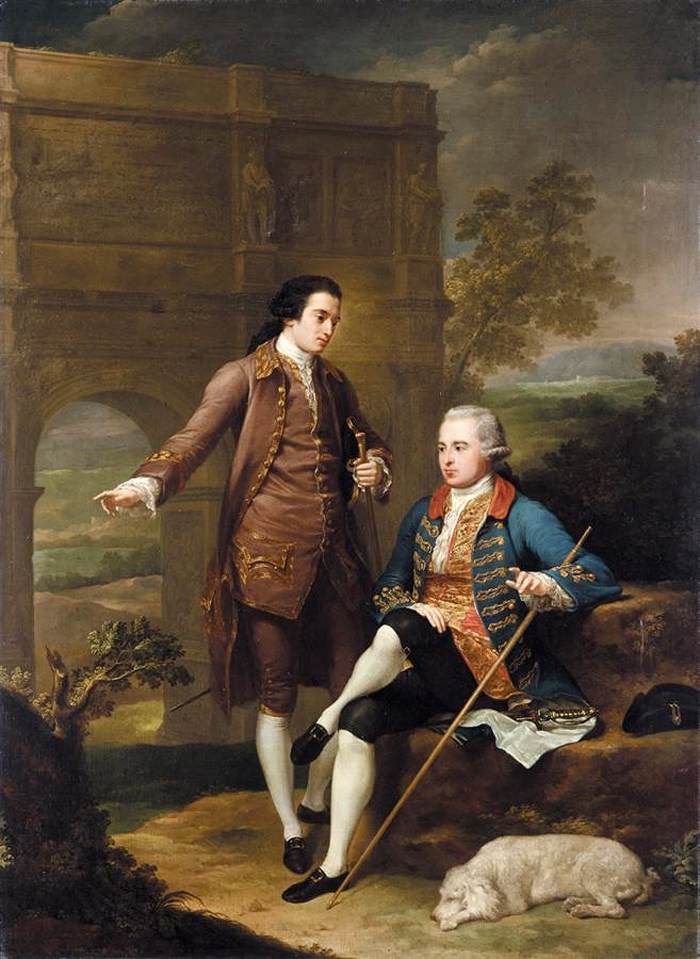 1855 - Copley Fielding, British landscape painter (b. 1787)
1901 - Achille Zo, French painter (b. 1826)
1920 – Theodor Philipsen, Danish painter (b. 1840)
1928 - Jan Theodoor Toorop, Dutch symbolist painter (b. 1858)
1959 – Lou Costello, American actor and comedian (b. 1906)
1979 - Gladys McConnell, silent film actress and aviator (b. 1905)
1987 – Danny Kaye, American actor, singer, and comedian (b. 1913) See Tipple Jar
1988 - Lois Wilson, American actress (b. 1894)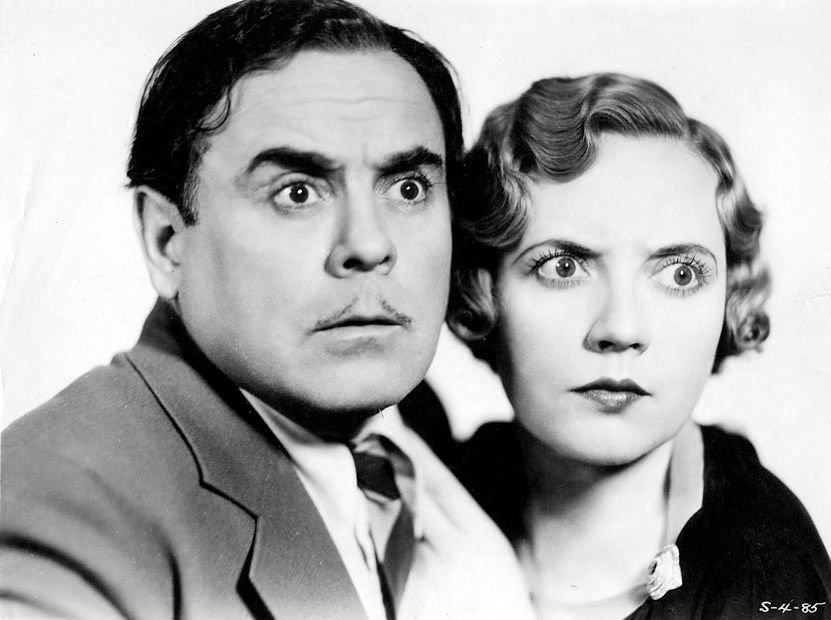 1993 – Carlos Montoya, flamenco guitarist (b. 1903)
2003 – Horst Buchholz, German actor (b. 1933)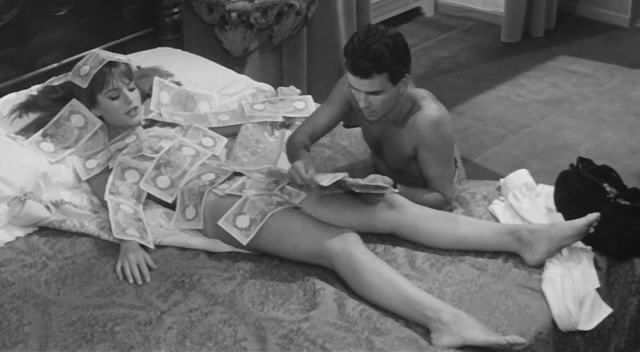 2004 – Cecily Adams, American actress and casting director (b. 1958)
2012 – Ronnie Montrose, American guitarist (Montrose and Gamma) (b. 1947)
Today is
National Cold Cuts Day
National Mulled Wine Day
I Want You to be Happy Day
Peach Blossom Day
National Anthem Day
If Pets Had Thumbs Day