A daily series, Connect! Unite! Act! seeks to create face-to-face networks in each congressional district. Groups regularly socialize but also get out the vote, support candidates and engage in other local political actions that help our progressive movement grow and exert influence on the powers-that-be. Visit us every morning at 7:30 A.M. Pacific Time to see how you can get involved. The comment thread is fun and light-hearted, but we're serious about moving the progressive political agenda forward.
What Speaks to You As Art?
The concept of art is subjective, so one person's idea can sometimes offend, perplex or turn off another person. What mediums speak to you? What pieces nourish your soul? Are there objects or concepts that are commonly considered art that you cannot understand or bring yourself to admire? Why?
Here are some categories that are art for me. Please tell us about your own categories and representative specimens. (Please go easy on posting videos, links are much preferred.)

Photography
: I love and appreciate photography. From the oldest photos to the latest instagram-type of sharing photos. Old photos are really something when you consider the difficulty of transporting and usage of the bulky camera equipment followed by the complicated process of developing film in a dark room. The digital and technological advantages we have today have made many of us prolific. Lots of good stuff out there, every day, everywhere to see. So many photo sharing sites in addition to social media sites. Photos I like have good framing, contrast and tell a story or message. Sometimes the message can be as simple as
shibui
or abruptly carnal as in a really delicious plate of food.
Culinary Art: Let's segue into one of my favorite forms of art. It's common knowledge that I love food, especially pretty food. I seek it out. I paparazzi it. It is one of my many passions. If you're really bored you can see my collection here, which is added to daily because I eat and appreciate food daily.
Paintings and Drawings: This category could be a massive photo album for me. So many artists I've loved from the past centuries. So many museums I've visited to see those artists, so much media I've covered to visually absorb all that's out there. I love it all. Perhaps I should detail artists I don't like. Tryna' think of one.
Music: Another category that I cannot detail in my lifetime to illustrate how much I love it. I have music playing ALL the time around me. When I wake up I have a song playing in my head. I hum songs after leaving the parked car on the walk to the store. Once inside I sing along or move with the canned music. Music is art. C'est ça!
Dance: I love ballet. I loved taking classes in college. I love watching it. It's an exquisite art form, in my opinion.
Cinema: Don't even get me started. I love film.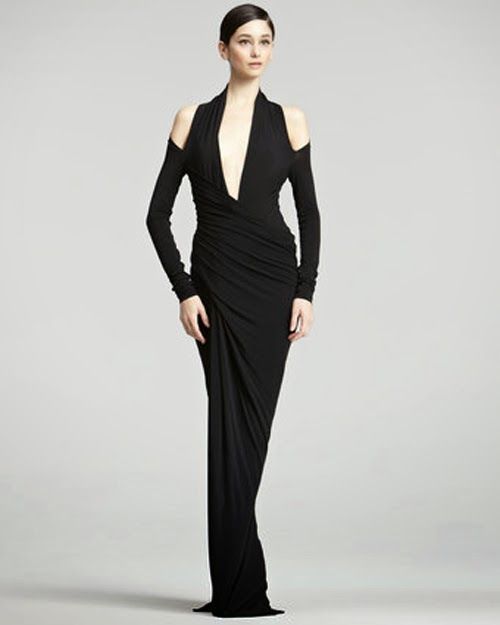 Fashion
: I've long adored clothing and all the latest fashion trends, which was very frustrating when I was a kid with no money. When I grew up I landed an almost two-decade career as a buyer for a large retailer procuring women's designer ready-to-wear. I worked in New York, Milan, London and Paris attending runway shows and working in the designer showrooms examining fabrics and colors for my buy. In Paris, I was once quoted in
Women's Wear Daily
about my opinion of animal prints for that season. That was pretty swell. Once in NYC,
Bill Cunningham
photographed me on 7th Avenue in my Donna Karan outfit du jour. He had me open up my long cardigan so he could shoot the "knot-waist" trend of the day. Pretty sure that photo didn't make it out of the contact sheet but for me it was a highlight of that trip and my life. This is all to say I consider fashion art.
What Speaks to You As Art?

Latest Updates on Kossack Regional Meet-Up News Can Be Found Below the Orange Group Hug.
Let's Build Communities!

Our team is here to provide support and guidance to new and existing volunteer leaders of each regional and state group, helping them with recruiting, organizing and executing social and action events.
We invite you to join in this effort to build our community. There are many ways to pitch in.
If there isn't a group to join near you, please start one.

Instructions on HOW TO FORM A NEW DAILY KOS GROUP

List of All Existing Meatspace Groups




---


THINK GLOBALLY, ACT LOCALLY
Event Organizers! Please contact wink from Netrootsradio.com by KosMail to schedule airtime with them to live broadcast your Event. Wink & Justice will then promote it on The After Show radio program!

Saturday, March 8th

Three Star Kossacks and Nashville KosKats Meet-up With State Senate Candidate Mary Mancini

TIME: 5:00 PM
LOCATION: The Pour House
730 8th Ave S • Nashville

ORGANIZER: Send marykk a kosmail to attend.

RSVPs:
1. marykk
2. Land of Enchantment
3. jnhobbs
4. Sandy on Signal
5. Mr. Sandy on Signal
6. Mr. marykk
7. Slamkitty

Maybees:
Patrick is Lucky
JackiW
Strauml
ZenTrainer


Latest diary: [Waiting for linked diary]


Saturday, March 15th

LAKossacks Roll Out the Red Carpet for shanikka!

TIME: TBD
LOCATION: TBD
[Address] • [City]

ORGANIZER: Send Dave in Northridge a kosmail to attend.

RSVPs:
1. Dave in Northridge
2. shanikka (Guest of Honor)
3. jakedog42
4. Gay CA Democrat
5. Otoelbc
6. Chiwere
7. susans

Maybees:

Latest diary: [Waiting for linked diary]




Saturday, March 15th

Sacramento/Central Valley Kossacks, Silicon Valley Kossacks and the SFKossacks Demonstrate at "Don't Frack California"

TIME: 1:00 PM
LOCATION: California State Capitol lawn
1315 10th St. • Sacramento
We'll be gathering near the Idle No More banners. See this diary for photos of banner. There will be a Daily Kos 7 ft. banner also.

We'll also be heading over to a local watering hole after the protest ends. Meet us at KBar at 1000 K Street, a couple of short blocks north of the Capitol building.

The Don't Frack California website has also arranged for buses from all over California. Places as far away as San Diego and Los Angeles. Check out their ride board and buy a ticket STAT.

RSVPs:
1. Anthony Page aka SecondComing
2. mrsgoo
3. Dan Bacher
4. smileycreek
5. paradise50
6. navajo
7. Meteor Blades
8. dsb
9. Where4Art
10. remembrance
11. Glen the Plumber
12. TLO™
13. Glescagal
14. kimoconnor
15. stagemom
16. cooper888
17. gotmooned
18. aitchdee
19. ybruti

Maybees:
jpmassar
dharmasyd


Latest diary: The California Frack Wars: Episode 3 Revenge Of The Greed

Quick re-mention of March 15 statewide "Don't Frack California" demonstrations


Sunday, March 16th

NYC Kossacks Meet-up

TIME: Noon
LOCATION: Spitzer's Corner
101 Rivington Street (Ludlow) • NYC

ORGANIZER: Send sidnora a kosmail to RSVP

RSVPs:
1. sidnora
2.
3.

Maybees:

Latest diary: NYC Meetup, Sunday, March 16: Good times ahead!


Saturday, March 29th

Houston Kossacks Meet-up

TIME: 1:00 PM
LOCATION: Fadi's Mediterranean Grill
4738 Beechnut Street • Houston

ORGANIZER: Send Chrislove a kosmail to attend.

RSVPs:
1. Chrislove
2. htowngenie
3. Libby Shaw
4. MarciaJ720
5. Bree Davis
6. krwheaton
7. Mary (Honorary Kossack)
8. Alan (Honorary Kossack)
Maybees:
Mr. Libby Shaw


Latest diary: Houston Area Kossacks: Meet-Up Scheduled for Saturday, March 29 (plus a note on future meet-ups)

Saturday, April 5th

Seattle & Puget Sound Kossacks Meet-up

TIME: Noon - 3:00 PM
LOCATION: Pyramid Alehouse, Brewery & Restaurant
1201 First Avenue South • Seattle

ORGANIZER: Send EagleOfFreedom a kosmail to attend.

RSVPs:
1. EagleOfFreedom
2. Reetz
3.
4.
5.

Maybees:
Ojibwa


Latest diary: Seattle & Puget Sound Kossacks Arrive




Saturday, May 3rd

DKos Asheville Kossacks Meet-up

TIME: 1:00 PM
LOCATION: The Bywater
796 Riverside Dr. • Asheville

ORGANIZER: Send randallt a kosmail to attend.

RSVPs:
1. randallt
2. davehouck
3. Joieau
4. Gordon20024
5. SteelerGrrl
6. SteelerGuy
7. GulfGal 98
8. Otteray Scribe
9. flwrightman
10. people power granny

Maybees:
Audri
Mr Audri


Latest diary: [Waiting for linked diary]


Tuesday, May 13th

SFKossacks Roll Out the Red Carpet for LeftOfYou & Expat Okie

TIME: 11:00 AM, Early lunch!
LOCATION: Yank Sing
Rincon Center, 101 Spear St. • San Francisco

ORGANIZER: Send navajo a kosmail to attend.

RSVPs:
1. navajo
2. LeftOfYou
3. Expat Okie
4. side pocket

Maybees:

navajo maintains the above event list. Kosmail her if you have any diaries
about your event or if you have changes or additions.

EVERYONE is welcome, tell us what you're working on,
share your show and tell, vent, whatever you want.
This is an open thread. Nothing is off topic.