Tonight, we remember two patriots dedicated to the service of our nation. One was a young Marine on his first tour of duty; and, the other an Airman with the Air National Guard, who had multiple tours of duty.
Since 2001, there have been 2310 American troops killed in Operation Enduring Freedom. Since 2010, there have been 66 casualties in Operation New Dawn.
Please bear in mind that these diaries are read by friends and family of the service members chronicled here. May all of our remembrances be full of compassion rather than politics.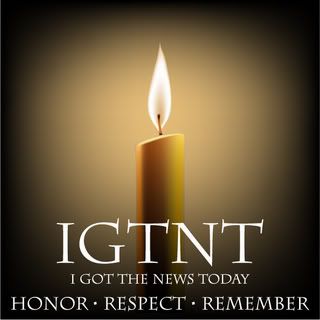 DoD Announces Marine Corps Casualty
Lance Cpl. Caleb L. Erickson, 20, of Waseca, Minn., died Feb. 28, while conducting combat operations in Helmand province, Afghanistan.
He was assigned to 1st Battalion, 9th Marine Regiment, 2nd Marine Division, II Marine Expeditionary Force, Camp Lejeune, N.C.
Lance Cpl. Caleb Erickson
Lance Cpl. Caleb Erickson'
s truck was the last in a convoy to leave the base. A suicide bomber attacked the convoy and Erickson, a gunner, was knocked unconscious,. After being airlifted to a medical facility, he succumbed to his injuries. Other Marines were injured from the blast, their injuries are not life-threatening.
Barry Erickson, the father, recalled and reflected on the moment the Marines came to the Erickson's door and gave the family the news. The father told the Minneapolis Star- Tribune:
"He had a mind-set to be a Marine since he was age 16," his father said. "He liked the opportunity and the physical challenge. … He loved the idea of serving. My dad served in World War II."
Lance Cpl. Caleb Erickson was a 2012 graduate of Waseca High School in Waseca, Minnesota. He was on the football and wrestling teams. A
memorial page

to honor LCPL Caleb Erickson had this comment from a teacher and a coach, Brad Wendland. His words honor him well :
From the first time I met Caleb, he was a "yes sir" and "no sir" kind of guy. He was clearly raised to be polite and respectful, with an engrained propensity for hard work. In the classroom, he was smart, funny and well liked by all. On the football field, Caleb was a two-year starter on the offensive line. He was a tremendous teammate. He was as unselfish and driven as any player you'll find. He was an easy kid to like and an easy kid to count on. There was never a question as to how much effort he would give. He was willing to work and sacrifice without hesitation.
Perhaps the one thing that stands out to me the most about Caleb is the gratitude he displayed. He was always very willing to communicate his appreciation to those who worked with him. This is a unique quality now days and an indication of the kind of young man that he was.

Caleb always wanted to be in the military. I knew that his discipline, work ethic and loyalty would make him a tremendous soldier.
Upon his entrance into the military, I remember telling Caleb that I had no doubt that he would make us proud. Our entire community should be proud of this young man. Caleb was special, and I will miss him.
Erickson deployed on his first tour of duty in October. He looked forward to returning home in May.
Semper Fidelis, Lance Cpl. Caleb Erickson.
Sources: Southern Minnesota.com,Star-Tribune,Waseca Community News

DOD Announces Air Force Casualty
Master Sgt. David L. Poirier, 52, of North Smithfield, R.I., died Feb. 28, from a non-combat related incident currently under investigation.
He was assigned to the 157th Operations Support Squadron, Pease Air National Guard Base, N.H.
Master Sgt. David Poirier photo from Facebook
Master Sgt. David Poirier
served in the Armed Forces for 22 years. In the last five years, he was deployed six times to places, such as: Iraq, Afghanistan, and El Salvador. He arrived in Qatar last Thursday. His worked on the air crew flight equipment section. The following day after arriving in Qatar, he passed away from a heart attack.
Poirer was the Postmaster for the the town of Atkinson, New Hampshire. He worked for the post office and also was a member of the National Guard. Lt. Aaron McCarthy of the New Hampshire National Guard issued the following statement:
"Our thoughts and prayers go out to his family and friends," he said yesterday. "He touched a lot of people and he'll be greatly missed around here."
Funeral arrangements are pending.
Sources:
Eagle-Tribune
In Flanders Fields
by Lt. Col. John McRae, MD, (1872-1918)

In Flanders Fields the poppies blow
Between the crosses row on row
That mark our place, and in the sky
The larks, still bravely singing, fly
Scarce heard amid the guns below.

We are the Dead. Short days ago,
We lived, felt dawn, saw sunset glow,
Loved and were loved,
and now we lie
In Flanders fields.

Take up our quarrel with the foe:
To you from failing hands we throw
The torch; be yours to hold it high.
If ye break faith with us who die
We shall not sleep, though poppies grow
In Flanders fields.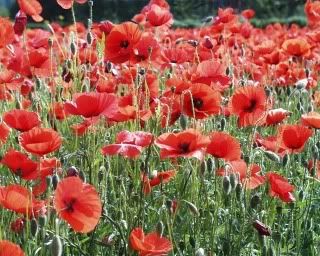 I Got the News Today is a diary series intended to honor, respect and remind. Its title is a reminder that almost every day a military family gets the terrible news about a loved one. Diaries about the fallen usually appear two days after their names are officially released, which allows time for the IGTNT team to find and tell their stories.

All of the U.S. fatalities can be seen here and here. They all had loved ones, families and friends. The DoD news releases are here. I Got the News Today is intended to honor, respect and remind. Click the IGTNT tags below for previous diaries.

Click the IGTNT tags to see the series, which was begun by i dunno, and which is maintained by i dunno, Monkeybiz, Noweasels, Blue Jersey Mom, Chacounne, twilight falling, SisTwo, Spam Nunn, True Blue Majority, CalNM, Wide Awake in Kentucky, Maggie Jean, Jax Dem, The Fat Lady Sings, Ekaterina, Joy of Fishes, and me, Sandy on Signal.

Please bear in mind that these diaries are read by friends and family of the service members chronicled here. May all of our remembrances be full of compassion rather than politics.