From their past imprisonment of Pussy Riot for anti-government songs to the quiet and continued reappearance of old style KGB style policies and politics under Valdimir Putin, Russia seems to be inching their way back to the bad old USSR days. The political reward of the Winter Olympics just gave Putin another opportunity to poke everyone in the eye again.
This time it was worse than anyone expected. As the author of the Guardian piece put it,

Many of the abuses in Russia – against gay rights, against the environment, against animals – came after the Olympic contract, almost as if Russian leaders were emboldened by the Olympic imprimatur and financing to not only continue abuses, but create new ones.
(bolding is mine)
It was like they were drunk on power. The over the top homophobia was worse than even our most fierce RWr, but they took it even further when the Mayor of Sochi proclaimed there were no gay people in his city. Uh huh, yeah, riiiight.
But First, A Word From Our Sponsor:
Top Comments recognizes the previous day's Top Mojo and strives to promote each day's outstanding comments through nominations made by Kossacks like you. Please send comments (before 9:30pm ET) by email to topcomments@gmail.com or by our KosMail message board. Just click on the Spinning Top™ to make a submission. Look for the Spinning Top™ to pop up in diaries posts around Daily Kos.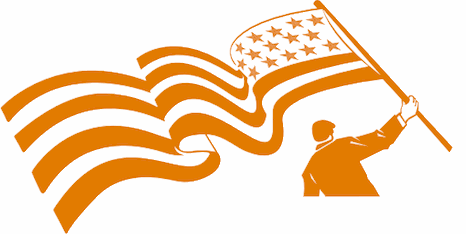 Make sure that you include the direct link to the comment (the URL), which is available by clicking on that comment's date/time. Please let us know your Daily Kos user name if you use email so we can credit you properly. If you send a writeup with the link, we can include that as well. The diarist poster reserves the right to edit all content.
Please come in. You're invited to make yourself at home! Join us beneath the doodle...
And then there was this:

Keith Olbermann on his new sports show with one of his special comments on the killing of dogs (likely cats, too) in Sochi.
Before that, you could just barely tolerate the Olympics and hope for another Jesse Owens moment to rub in the Russian governments face. Or perhaps a Tommie Smith and John Carlos moment when a gay athlete pulls out and waves a rainbow flag after their victory.
But the meaningless and brutal killing of incredibly friendly stray animals was a bridge too far and too fragile to cross. Those animals can't strike back with a moment of televised or public protest. And it was all done quietly behind the scenes to hundreds and hundreds of them. Maybe even thousands. We'll never know.
There was plenty of commentary around about boycotting the Sochi Olympics and not just about countries that might not send teams since politics and the Olympics always seem to go together, but about all of us boycotting. People deliberately not watching the Olympics in solidarity to protest continued Russian abuses.
The Brits seemed well ahead of the US in promoting the "peoples boycott" for all of the above reasons. Most of the articles seen if you search the topic are from Britain. Corporate press in the US was left in the dust as if we were sheeple who would just tune in no matter what.

These boycotts also may not work. To many of us, without the power of world leaders, there's nothing to do but sigh, turn on the TV, and look past the atrocities to the games themselves.
But we have power too: the power of the dollar, the power of our eyeballs and viewership. The International Olympic Committee is selling us to sponsors and television networks; they are making a very big bet that we will show up. The networks have spent billions over the years for the Olympics. The IOC sold the 2012 rights to NBC for $1.2bn. NBC paid $775m for the rights to the Sochi Olympics.

But what if we don't show up? Suddenly, the financial picture changes. That is the power that consumers have.
And that was the game changer. The Olympics, we should remember, are like everything corporate: it's all about the Benjamins. They count on us to show up, lure even more viewership on the news, with ads about upcoming programming, continual updates, and fully laden prime time programming that repeats later for all the night owls. Stories about the Olympics fill newspapers, top news casts, it's everywhere telling us to sit our butts in front of the Tee Vee machine so sponsors will be satisfied that their expensive ad buys were justified.
They didn't get my eyeballs except once when I was in a on a 2 day vacation in a commercial establishment with a television on. About 15 minutes worth which I tried to avoid, but couldn't. I didn't think I could stop from watching, but I did. My anger at Russias atrocities were added to by the IOC doing absolutely nothing about it plus the smug corporate view that the peasants would just watch the Olympics no matter what. That ended up being enough to make me watch something else when the Tee Vee Machine was on, read a book, newspaper, or anything else not Olympic.
Yes, I missed everything, including news reports on winners and losers, medal counts, opening and closing ceremonies. Those were just ads for the Olympics anyway. I feel better having not watched a thing.
I was NOT alone.
It has not been highly publicized, but ratings did suffer. And that's why it's been hard to find. The TM doesn't like to let it be known when its promised numbers of viewers isn't there to satisfy the ad buyers.

NBC closed out its coverage of the Sochi Winter Olympics down in the ratings from the Vancouver Games four years ago.

According to preliminary numbers from Nielsen, the closing ceremony for the Games in Sochi, Russia, drew 15.3 million viewers on average. Those statistics are down significantly from the Vancouver closer, which averaged 18 million viewers.
Of course the TM was more than anxious to blame the viewer decline on the tape delayed coverage, but the real comparisons
are available if you dig
and no, the tape delay isn't a valid excuse.
The final scores of the final full day of competition of the Sochi Olympics are in and NBC probably can't wait to wrap things up with tonights Closing Ceremony – as they fell from Friday's low. With a 7.8/14 national household rating and 13.3 million viewers, the 8:30PM to 11PM tape-delayed network package was down 11% and 10% from the 8.8/15 rating and 14.9 million watching on February 21. Saturday night's results are also down from both the comparable final Saturday nights of the Vancouver 2010 games and the Torino 2006 games. Last night's result fell 46% and 50% respectively from 4 years ago on February 27, 2010 NBC pulled in a 14.7/26 rating and 26.7 million viewers. The last Saturday of the 2006 Winter Games had an 11.3/19 rating and an audience of 19.7 million tuning in – that's 30% and 32% better than NBC's respectively results from Sochi 2014 last night.
Did it matter? Publicly, I doubt it. It was hard to find ratings information. Remember past Olympics where ratings were widely hailed (and available) as the home network proclaimed their success? Not this time.
But in the boardrooms, the loss of viewership and serious outlay of cash for ads may have an impact in the future. And if there were levels of viewership promised in the contracts for the 2014 ad buys, NBC and other outlets might have to rebate some of those ad fees. The IOC, which already has their pot of gold for this years Olympics from the sales of broadcasting and merchandising rights, won't be much impacted. This time.
The concept of a viewer boycott might just have some impact on other countries anxious to host the Olympics to clean up their acts. The price networks will pay for coverage of the Olympics might be lower and how much corporations are willing to pay for ad time might be less or include a required level of viewers. The IOC may be more cautious about awarding the Olympics to some countries in the future because it DOES care about getting the money, you see (remember - all about the Benjamins).
Putins reputation, already not great, got banged up some more. And the stories about hotel rooms without doors or toilets demonstrated an inability for Russia to get its act together in order to host an event this big. Stories about those incidents certainly couldn't have made him happy.
And then there's the Ukraine, a horror show still unfolding. Looks like Putin waited for the Olympics to be over before invading.
It seems like the Karma Truck has arrived with a delivery for mean old Uncle Vlad. Hope he enjoys his package. No returns allowed.
At least now the dogs and cats that remain can emerge, but I doubt they'll be as friendly as they were in the past. And that's not just that the friendly ones were easiest to catch and kill, but the incredibly negative experience they had with humans won't be easy to overcome. Sadly, though, our LGBT brothers and sisters will need to remain in hiding or at least in the closet until the bigotry that's infecting Russia gets beaten back or Russia and it's leaders evolve into better humans.
Time will tell.
Onward to your submissions for Top Comments.
.

How incredible is this? For an explanation of How Top Mojo Works, see mik's
FAQing Top Mojo
Top Pictures for yesterday. Click any image to be taken to the full comment. Thank you jotter for the awesome image magic!
And many special thanks to Top Comments Queen, Brillig, for dealing with the pesky error message that foiled me from adding Top Pictures. She has saved the day (or night).