I almost never put an exclamation point in a headline. But today, I used two. For good reason.
Seven years ago, when I was barely past my toddlerdom at Daily Kos, I grew frustrated with the fact that environmental diaries rarely caught many eyeballs at Daily Kos. So I initiated a weekly series called Eco-Diary Rescue. It was a round-up of excerpts and links of the efforts scores Kossacks trying to bring environmental matters of concern to the community. Four years ago, the series became the Green Diary Rescue. Over the years, EDR and GDR totaled 216. You can read the first one here.
When I had a personal meltdown in August 2011—which, by the way, had nothing to do (as some Kossacks have speculated) with my work as Daily Kos moderator—I left for a three-and-a-half-month hiatus. When I returned in December 2011, I did not continue Green Diary Rescue. On March 9, 2013, I revived the feature. Today marks its one-year anniversary. It also marks another milestone, the most environmentally related diaries ever rescued in the series all the way back to that first round-up in December 2006.
As of today, 16,367 green diaries have been excerpted and linked in 265 diary rescues. Today's total is 99.
So, eat some cake and congratulate the GDR and all the eco-diarists who participate here. A lot of good reading.
Make Your Voices Heard -- Keystone Pipeline is a Threat to Human Health—by SenatorBoxer: "You have an opportunity to make your voices heard on the Keystone XL pipeline, and it is critical that you take a stand today. We are in the final days of the public comment period for the National Interest Determination (NID) by the U.S. Department of State, and I urge you to write Secretary John Kerry to express your opposition to the tar sands pipeline. I have said repeatedly that the pipeline is bad for the environment, will worsen the impacts of climate change, and will provide only 35 permanent jobs according to the Environmental Impact Statement. Another reason I oppose the pipeline is because tar sands is one of the filthiest kinds of oil on our planet and is already causing health miseries to those communities impacted. The health impacts of tar sands oil have been largely ignored. Last month, the State Department released the Final Supplemental Environmental Impact Statement (EIS) for the Keystone XL pipeline, and it lays out some of the reasons why the pipeline would worsen climate change, including that operation of the pipeline would be the equivalent of adding 300,000 more cars on our roads each year. But the EIS was woefully inadequate when it came to exploring the human health impacts of the tar sands oil."

Keystone Isn't Any Normal Pipeline
—by
senatorwhitehouse
: "The State Department has invited the public to weigh in on the Keystone XL pipeline. The question is whether or not the pipeline is in our national interest. The answer is no, it is not. Keystone isn't any normal pipeline. It would pump tar sands oil, one of the dirtiest fuels on Earth. Adding more tar sands oil to our energy mix would accelerate climate change, put our health at risk for generations, and tarnish our international reputation. And we've got until the end of the day on March 7 to tell Secretary John Kerry that it'€™s wrong for America.[...] Beyond Keystone'€™s costs to our economy and health is the real cost of failing to lead the charge on climate change. Last year, President Obama€'s Climate Action Plan set the goal of 'galvanizing international action to significantly reduce emissions.â' That means doing the hard work of convincing the international community to cut carbon pollution. Allowing Keystone to pollute our air and harm our businesses and communities for generations would only discourage the sort of action the President called for."
Nebraska rancher fighting Keystone XL to protect land, water, and property rights
—by
RandyThompson
: "When this all began back in 2007 I was running my cattle buying business as well as managing my ninety-one year old mother's 400 acre farm. I had done this for her since my dad passed away in 2004. My folks purchased the farm in 1975 after being tenant farmers for many years. It was a great achievement considering that they started out with nothing back in 1933 during the Great Depression and the Dust Bowl years. Believe me when I say it took a lot of grit, hard work, and determination along with a whole lot of self sacrifice for them to make farm ownership a reality. The farm was their 401K. Upon retirement the rent from the farmland and pasture was their main source of income. A barrage of unsolicited phone calls from Trans Canada's land agent followed our initial meeting. The hard pursuit for a pipeline easement across my mom's land was on, with no regard for our concerns or respect for our personal time. We knew immediately from our initial meeting with the land agent that we wanted nothing to do with this pipeline project even though he had only provided us with a few sketchy details."
Climate Denier Steve Milloy Now Director at Coal Giant Murray Energy, On CPAC Global Warming Panel
—by
bdemelle
: "The Junkman has a new job, and yet again it involves defending fossil fuels and attacking science. Steve Milloy, who long ago dubbed himself 'The Junkman,' is listed as Director of External Policy & Strategy, Murray Energy Corporation, in a description of a global warming panel happening Thursday afternoon at the CPAC convention in Washington. That means he's now deploying his anti-science, climate denialist PR spin for the largest privately-held coal producer in the U.S., Ohio-based Murray Energy Corp. [...] Milloy, an infamous tobacco- and chemical industry-funded PR flack, was an author of the 1998 American Petroleum Institute 'communications plan' to attack science and undermine international action on climate change. Written in conjunction with many right wing think tanks and fossil fuel companies including ExxonMobil, Chevron and Southern Company, the industry's goal was to launch 'a national media relations program to inform the media about uncertainties in climate science.'"
You can find more rescued green diaries below the sustainable squiggle.
Keystone and Other Fossil Fuel Transportation
Rep. Raúl M. Grijalva, Van Jones, Winona LaDuke in DK Blogathon XL Comment Campaign—by Patriot Daily News Clearinghouse: "We are holding a blogathon, coordinated with 350.org and around 16 other NGOs, in a campaign to encourage people to submit public comments opposing the Keystone XL pipeline during the National Interest Determination (NID) public comment period. This might be the last opportunity for the public to submit comments (depending on the legal limbo created by the recent court decision in a key Nebraska lawsuit). Our guests for this blogathon include: Rep. Raúl M. Grijalva, Van Jones, Bill McKibben and Jamie Henn (350.org), Winona LaDuke, Jane Kleeb (Bold Nebraska Executive Director) and Randy Thompson. Our DK blogger guests include our wonderful, brilliant, and amazing TLO, rb137, john crapper, Aji, catilinus, A Siegel, James Wells and FishOutofWater."
My Letter to Sasha and Malia - Keystone XL Public Comments Blogathon—by TheLittleOne: "I wrote a letter to Sasha and Malia Obama about the Keystone Pipeline. Here is the letter. I am writing to you because I would like you to talk to your father about the Keystone XL Pipeline. I know you talked to your dad about marriage equality and then he changed his mind. This was important because it shows that you can have an influence on your dad and convince him to make the right choices. Your dad's choices are going to affect our generation. We should have a say in our future. The pipeline is going to run through Native Americans' land, if it leaks it will destroy their land. It can also pollute the farmers' water source by leaking into the aquifer. An aquifer is a rocky layer underground that can store water like a sponge. Tar Sands oil contains the most carbon out of all the other oils. That is bad because when we burn the oil it releases the carbon into the air as CO2. If CO2 gets above 350 parts per million it will cause global warming. It is already over 350, which is causing droughts, flooding, and extreme weather. Do you know what is happening in the Boreal forest in Alberta, Canada as we speak? [...] "
Bill McKibben: The Public Has Done Its Job Beautifully on KXL—by Bill McKibben via John Crapper: "Sometime late this afternoon, the final batch of more than two million public comments opposing the Keystone XL pipeline will be delivered to the State Department. Even before this latest round of testimony began, KXL had generated more public comments than any infrastructure project in history. It had produced more emails to the Senate in a single day than any subject ever. It had sent more people to jail for peaceful civil disobedience than any issue in a generation. The plan's opponents, in other words, have done what democracy demands. They've researched the project with diligence, they've connected across lines of class and race and geography and generation, they've raised up voices heard too little in our society (indigenous people, farmers and ranchers, communities on the front lines of the oil industry's pillage). They've written songs and poems, spoken from head and heart. The pipeline's proponents, meanwhile, have done what Washington seemed to demand in recent years: hired political players as lobbyists, drenched DC in campaign contributions, and filled the air with absurd commercials. They've corrupted the official review process: twice the State Department chose cronies of Transcanada to examine the company's pipeline proposal. In the past week, an important Reuters investigation found that they overestimated by a factor of five how much oil would travel by rail instead of pipeline, and an even more important study by a Deutschebank analyst showed that they'd underestimated by orders of magnitude how much carbon the pipeline would help liberate—that in fact it would be the equivalent of building 46 new coal-fired power plants."
Why Keystone Will Be Built—by New Minas: "In a worst case, the Keystone pipeline is not built, the Venezuelan heavy oil reserves are about 1/2 of their current value and there is significantly less shale oil to be found globally. In this scenario, global oil prices begin going up long before 2030 and global oil consumption begins to go into decline much more rapidly. While this may be an effective way to reduce CO2 emissions, if we don't prepare for this, it will be absolutely devastating to the global economy and significantly reduce our ability to adapt. Believe me, I am terrified by the prospects of future global warming. What makes this reality not really a good thing is the fact that heavy oil and bitumen (over half of the remaining global oil reserves left to burn) produce about 2X as much CO2 to extract and process the oil. Of course, the extra emissions are only a small portion of the CO2 emitted by the actual burning of the oil."
10 Reasons Why President Obama Is Going to Reject the Keystone XL Pipeline—by jamiehenn: "As we enter the fourth quarter of the Keystone XL super bowl, momentum is on the side of pipeline opponents. Here are 10 reasons why President Obama is going to reject the Keystone XL pipeline. 1. Keystone XL is all risk and no reward, 2. Keystone XL fails the President's climate test, 3. The President cares about his environmental legacy, 4. Secretary of State John Kerry is a climate champion, 5. There's not much political pain if President Obama rejects the pipeline…, 6….and lots of pain if he approves it, 7. Keystone XL is a handout to the Koch Brothers, 8. Canada will get over it, 9. President Obama has other environmental priorities, 10. This movement isn't going away."
#KeystoneXL: Three comments to @StateDept as to "Why #NoKXL?"—by A Siegel: "The reviewers of public comments—if they take their work seriously and responsibly—have a lot of work ahead of them. While there are some 54,897 comments, already registered as of the time of this blog post, citizens' groups are planning to deliver millions to the Department of State in a few minutes. To date, I have posted three comments which are reposted after the fold. While I had been planning comments, several of these were inspired by James Well's admonition to 'make it personal, because it is'. These comments are each unique and they take three different angles: Highlighting the need to look at this within the larger context of our necessity to stop investing in fossil fuel (fossil foolish) infrastructure. Laying out how Keystone XL will not serve U.S. national interests; and Connecting Keystone XL back to me as an individual, with individual expertise, and expertise ... and children that I care about."
Keystone XL: Ending the Combustapalooza!—by James Wells: "In a textbook example of irony, the United States and Canada are considering doing, at the same time, two nonsensically opposite things: 1) Reduce Greenhouse Gas Emissions through substantial effort and expense. 2) Cancel those reductions, and worse, by radically increasing carbon exports via the Keystone XL Pipeline and other schemes. Concerned people have raised many issues, ranging in scale from local to global. There truly is no daylight between local, state, regional, national, and global impacts of massive proposed carbon export schemes. Looking at the mosaic of all of the concerns, a pervasive pattern emerges. People are asking hard questions about a plan that is based on a commitment to continue and even expand the Combustapalooza for decades into the future."
Combustapalooza in a Simple Chart
A Pipeline "Ed"ucation with the Cowboy and Indian Alliance
—by
janeflemingkleeb
: "Last night, Ed Schultz came out against the pipeline. Now, maybe at first glance that's no big deal. Ed is a progressive radio and TV host on MSNBC. But just a few weeks ago, Ed was strongly for the pipeline citing the energy it would bring to America and his concerns with transporting oil via rail. What happened next in order to get this reaction is a story of a beyond-partisan group of Cowboys and Indians who are taking a stand... We are now asking you to sign this petition urging President Obama to come to Nebraska and get a pipeline "Ed"ucation. We know once the President drinks some beer made from the Ogallala Aquifer water and a steak that is tarsands-free while visiting with neighbors from across our state we know the one word he will give when asked about the Keystone XL pipeline permit: REJECT."
#KeystoneXL Just how dirty are Tar Sands?—by Horace Boothroyd III: "The rural regions of Canada had huge deposits, but they were marked as useless sludge not any better than the goop in the La Brea Tar Pits. Nobody wanted that oil. Why should they? It is the ultimate waste product, oil so old it has gone to dust. But not so fast, the black gold there became cost effective after oil prices spiked and stayed there. Natural bitumen (often called tar sands or oil sands) and heavy oil differ from light oils by their high viscosity (resistance to flow) at reservoir temperatures, high density (low API gravity), and significant contents of nitrogen, oxygen, and sulfur compounds and heavy-metal contaminants. They resemble the residuum from the refining of light oil. Most heavy oil is found at the margins of geologic basins and is thought to be the residue of formerly light oil that has lost its light-molecular-weight components through degradation by bacteria, water-washing, and evaporation. Extracting this 'resource' is expensive since the soil is basically strip mined and heat processed. Making the actual extraction of this oil the most inefficient method of oil extraction known."
7 Reasons Why Obama Will Approve Keystone—by johnnygunn:
President Obama would like to retain a Democratic Senate after 2014."
Why the Keystone XL is the tea party lovechild—by windsong01.
Wherein I Prove* That Keystone XL Pipeline Will Have No Environmental Impacts—by FishOutofWater: "You might think that the largest pipeline from the world's largest industrial project, which will cause deforestation second only to the Amazon, would have a huge environmental impact, but I can prove, given three assumptions actually used in assessing the impacts of Keystone XL (KXL), that KXL will have no impacts whatsoever. 1. Assume that the rate of Alberta Tar Sands development will be unchanged if KXL is not built and tar sands will be fully exploited no matter what. This assumption made in the State Department's EIS outraged environmentalists and may seem outrageous to you, but it's the primary assumption made by the contractor that wrote the State Department's EIS. [...] 2. Assume that the diluted bitumen (dilbit) transported by KXL and other pipelines is similar to conventional crude oil.This assumption, which has been made by KXL advocates, was found to be disastrously wrong in the Enbridge pipeline leak in Marshall Michigan, but it continues to promoted. 3. Piecemeal the impacts ignoring total risk. Do not add up the individual impacts."
The Keystone Saga Can Still End Happily - Here's How—by Raul Grijalva: "As Kossacks and a lot of other Americans know, being against the big, ugly Keystone pipeline deal has nothing to do with wanting to live in caves or get rid of civilization as we know it. In fact, we're opposed to Keystone because we don't want to live in caves or get rid of civilization as we know it. It's important to remember what's at stake here. Opening up a big patch of dirty tar sands to years of development is the last thing our environment needs. The rest is industry window dressing. A lot of people already know this, and the environmental risks of a long pipeline carrying heavy sludge across the Great Plains should be enough to shut the whole thing down. But the story doesn't stop there. There's corporate influence-peddling, years of bad science passed off as the last word, contractors failing to disclose their conflicts of interest, and industry inflating its job creation numbers. It's actually a pretty interesting story."
Rebuild the Dream's Van Jones urges everyone to publicly comment against the Keystone XL pipeline—by Van Jones via Meteor Blades: "Now is the time for us to stand against what could turn out to be a major climate and environmental atrocity. With the recent release of the State Department's final report on the Keystone XL pipeline (KXL), President Obama could be one step closer to approving this toxic project. If approved, KXL would transport more than 800,000 barrels of tar sands oil daily across the U.S. from Canada to the Gulf Coast. And just to be clear: This is not oil. This is pipe-eating, planet-cooking, water-fouling goo."
KeystoneXL: The answer is clear: NOT in U.S. National InterestKeystoneXL: The answer is clear: NOT in U.S. National Interest—by A Siegel: "Despite $100s of millions spent to obfuscate the issue, the reality of the Keystone XL pipeline is that it is NOT in the U.S. national interest. Keystone XL will: Increase climate risks; Worsen environmental damage in Alberta, CA, due to increased tar sands exploitation; Lead to increased gasoline and diesel prices for most Americans; Put American economic competitiveness at a disadvantage (due to increased pressure on US fuel prices and lower pressure on world oil prices); Undermine investments in a clean-energy future; Undermine and discredit any U.S. efforts to lead on climate change issues internationally.Keystone XL will NOT have all the miraculous benefits that the Koch Brothers, American Petroleum Institute, Faux News, Grand Oil Party elites, and other fossil-foolish interests are claiming."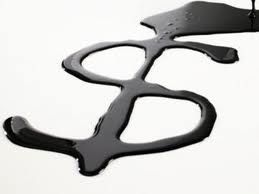 Reason for KXL
Keystone XL: Making It Personal, Because It Is!
—by
James Wells
: "A whole lot of people are going to comment about the Keystone XL Pipeline before the deadline at 11:59:59 ET on Friday night. Some commenters are top experts who will provide the equivalent of doctoral theses about the many reasons to be concerned about the plan. Others will click through from a site like 350.org, in effect saying 'Yeah, what these people say!' That leaves us with a crucial role to fill – we need to glue those two poles together. [...] Experience shows us that technically and legally compelling information can be waved away by deciders at an agency, considered to be just technicalities or just legalities, unless there is a widespread expression of concern from the public. And those click-through comments, they matter too, but may be regarded as mostly demonstrating the ability of organizations to mobilize people to click on a link. Agencies really notice distinct, individually written comments from people who express their own concerns from their point of view. The quantity and quality of these kinds of comments are key to whether an agency gives the fully warranted review to a project like KXL."
Robert Reich and the busboy - Keystone XL Public Comments—by catilinus: "The reality of what the proposed XL pipeline would mean hits us all in different ways. Monday night it hit me in two distinct ways within two square feet of Robert Reich (Secretary of Labor in the Clinton Administration). Yes, Monday night I was talking in person with Robert Reich. No, it wasn't like that. I don't usually have the ear of the influential (except on dining issues). I arrived at his table with the wrong food. His three guests and he denied that any of the plates belonged there (they were right), I turned to Robert Reich and asked, 'Well, you're Robert Reich aren't you, at least?' He replied, 'Well, yes.' 'There you go,' I said, 'that proves I'm not wrong about everything.' His three guests and he laughed. I remembered then that I would be writing on the pipeline today. I quickly decided not to ask him his position on it though as I already knew his basis for opposing it."
A Titanic Shift - KXL Public Comments Blogathon—by John Crapper: "I like analogies. They help me clarify my thoughts. When I was a teacher in Middle School at an International School in Bangkok, Thailand one movie we used in our instruction across the curriculum (math, science, social studies) was the Titanic. It got me thinking it might be an appropriate construct to use in the case of the upcoming decision by President Obama on the Keystone Pipeline. Imagine mankind on a gigantic cruise ship called the "Lifestyle Titanic" on an excursion called "Discover Energy" sailing on the "Earth Ocean." It is cruising at maximum speed. Passengers are berthed at all levels of accommodation. Some are in luxury, living it up in opulence, consuming and partying with abandon while others are toiling below deck struggling to survive. The ship has been marketed as being unsinkable and passengers are constantly being assured of their safety."
Please Help. The Deadline is March 7, 11:59 PM to Submit Your Comments.—by JekyllnHyde: "As many of you know, we are holding a blogathon this week on Daily Kos to solicit comments from you in opposing the Keystone XL Pipeline. It is very easy to submit your comments. Yes, you can post multiple comments. Just follow the below guidelines. The public comment period for the National Interest Determination ends on March 7, 2014. We have a coalition seeking public comments to oppose the Keystone XL Pipeline.
You can write your own comment to post at regulations.gov. Or, you can copy from one of the comment templates available from the list below. It's preferable to tweak the template a little with your own words so that it does not resemble a boilerplate comment."
Ed Schultz: I was WRONG about KXL pipeline!—by Kombema: "Good to see this change of heart and mind. I was very disappointed when Ed first came out so strongly in favor, but better late than never. Keystone XL is a benefit to its and the horrendous tar sands operations owners only. Everyone else loses big time. Ed's previous position seemed like he'd swallowed every drill-baby-drill position of the White House and the fossil fuels industry and its backers. On Wednesday night, however, Schultz said that he changed his mind after hearing from people who would be affected by the pipeline. He said it would be 'disastrous' if the pipeline 'does leak, because it is irreversible.' 'Mr. President, say no to this project,' Schultz said. 'I turn this night on this program. I was wrong. But after researching both sides and listening to all the experts, I don't think America needs to take this risk.' 'Mr. President, it seems like you'll have to go talk to these people in Nebraska,' Schultz added. 'You won't have all the information, Mr. President, unless you do what I did. It's an eye opener.'"
Alert: Last Day to Comment on Keystone XL Pipeline—by SouthernLiberalinMD: "Here is my comment to State. 'The State Department has forsaken all credibility in embracing such a corrupt process as the one which created your EIS. Hiring long-time associates of the company that wants the permit...to let you know if giving the permit is environmentally sound? Shame on you--doubly so because, once having investigated the matter, your conclusion was that corruption doesn't really matter much. [...] It appears that the main results of this project for the American nation, apart from the 30 lucky individuals who will receive permanent jobs, are poisoned water, onerous costs for pollution cleanup, property seized from American landowners, and a climate future which is not only mortgaged, but underwater. The fact that State is even considering giving a go-ahead for this project demonstrates the extent to which our government is willing to do literally anything to please the richest stakeholder in the room at any given moment. If State has any concern left for the well-being and prosperity of the American nation, it will say no to this proposal."
America/And Everyone, Everywhere, Rejects Canada's Dirty Tar Sands!—by rebel ga: "I was inspired by a diary from Kossack, Little One. My Letter to Sasha and Malia Keystone XL Public Comments Blogathon by TheLittleOne. This Is The Close Of The Public Comments Against The Keystone Pipeline. So I figured I'd send Pres Obama more of my feelings against this pipeline and other environmental issues."
Pipeline Corporate Power Comes Home in Georgia—by Oldguy51: "How is it that one foreign corporation, that has just come into existence to do this project, can have greater power than all of the thousands of citizens affected, and their elected governments? No, I'm not talking about the Keystone XL pipeline, but the issues are the same. This one wants to run a thirty six inch gas pipeline through a number of states and counties, including mine, affecting thousands of landowners. It's known as Sabal Trail Transmission, LLC, and is the unholy offspring of Spectra Corp. and NextEra Energy."
Musicians & Performers — The Climate Message Video Festival Needs You!—by WarrenS: "Bagpipers, guitarists, ophecleidists, pianists, crwthists, drummers, Alpenhornists, bassists, sitarists, fiddlers, singers, songwriters, composers, dancers, poets, mimes, jugglers, and sword-swallowers! Do you perform lieder, swing, polka, blues, bharat natyam, doo-wop, raga, fado, motets, samba, rap, banal lounge piano, kathak, folk-rock, piobaireachd, jazz-rock, Shona mbira, punk, mariachi, atsiagbekor, flamenco, death metal, or Captain Beefheart covers? You are needed. The Climate Message Video Festival is underway, and this is a call for your submissions."
Block The Keystone XL! —€" Two Mad-Libs For Your Commenting Convenience—by WarrenS: "It's easy to make a public comment against the Keystone XL pipeline. Here are two 'mad-libs' to help with the composition process. Each block contains three lines, any of which will connect correctly with its neighbors. This provides an enormous number of possible combinations. Select one line from each block, copy and paste...and click 'submit.' Then do it again. And again."
Carbon Tracker Study finds Keystone XL would have much larger impact than State Dept suggests—by Eric Nelson: "The Environmental Impact Study (SEIS—which was prepared largely by ERM a company that imo has questionable objectivity on matters of actual pollution). Here is the Carbon Tracker study as reported by Kate Sheppard @ HuffPo: The State Department's final environmental impact analysis for the proposed Keystone XL pipeline downplays the significance the pipeline would have for development of the Canadian tar sands, according to a new analysis from a United Kingdom-based group. The analysis also argues that the State Department underestimated the amount of greenhouse gas emissions that would come with that development. The Carbon Tracker Initiative, a nonprofit that focuses on how carbon budgets interact with financial markets, released the new report on Monday, making its case for why Keystone XL is more important in the context of global emissions than the State Department's study indicates."
Oil Tank Cars Derail near Albany NY—by jbob: "I live within 10 miles of the rail yard where this happened and within two miles of tracks that carry trains of these oil tank cars. Here is the news release: The New York State Department of Transportation is investigating the derailment Friday night of thirteen tank cars carrying crude oil at the Selkirk Rail Yard south of Albany. All thirteen tank cars remain upright, no oil has spilled, and there were no injuries. The cause of the accident is under investigation. The Department of Environmental Conservation is also on the scene. CSX is working to re-rail the derailed cars."
Climate Chaos
The Antarctic Half of the Global Thermohaline Circulation is Collapsing—by FishOutofWater: "The failure of the huge convection cell in the Weddell sea has reduced the transport of heat, salt and ocean water towards Antarctica. Heat has built up in the tropical and subtropical oceans. The strong thermal gradient between cold Antarctica and the warming waters in the southern hemisphere's temperate zone and subtropics has intensified the winds around Antarctica as the jet stream was pushed closer to Antarctica by the expanding subtropical belt. Moreover, the heating of the tropical oceans has increased tropical convection. These processes have combined to intensify the water cycle, strengthen the subtropical high pressure areas, and increase the strength of the trade winds."
Half of the Senate Democratic Caucus Will Pull An All-Nighter for Climate Action on Monday—by Liberty Equality Fraternity and Trees: "On Monday, after votes finish that evening and until approximately 9 am Tuesday morning, a group of 28 senators, led by Sheldon Whitehouse (D-RI) and Barbara Boxer (D-CA), will hold the floor to urge action on climate change. Most of the 28 participants are members of the Climate Action Task Force, launched in January. The only member of the Task Force who is not a part of the all-night marathon is Bob Menendez of New Jersey. Several members of the Senate leadership (Reid, Durbin, Schumer, Murray) will be joining the members of the Task Force."
A Real Wake-Up Call: Climate Change Is Now Messing With The Coffee!—by joedemocrat: "I'm not a big coffee drinker, but I know people who are. There are mainly two types of coffee bean—Arabica and Robusta. The Arabica coffee beans are the premium beans that give coffee a smooth, bold taste. Most coffee drinkers prefer it. Unfortunately, the Arabica bean is the one seriously impacted by climate change. 'Arabicas are the ones at risk—they're very delicate trees,' he says. 'They depend on conditions that are not too warm, not too cold, not too wet, not too dry.' 'Robusta is much more tolerant of climate change, it has better heat tolerance, it's less dependent on orderly rainfall,' Rhinehart says. 'Unfortunately it doesn't taste as good in the cup.' With climate change, Arabica coffee prices are increasing. The long term consequence will be coffee makers increase the amount of Robusta bean in their blends and your coffee will taste worse."
Virgin's Richard Branson: Businesses Should Stand Up to Climate Change Deniers—by ProgLegs: "This week Virgin CEO Richard Branson posted an article offering support for Apple's position and encouraging other businesses to "stand up to climate change deniers: [Tim] Cook also touched upon what should be at the heart of any business—its purpose. 'We do a lot of things for reasons besides profit motive,' he said. "We want to leave the world better than we found it.' This goes for Virgin too, and should go for every single organisation in the world. The NCPPR stated there is an 'absence of compelling data' on climate change. If 97% of climate scientists agreeing that climate-warming trends over the past century are due to human activities isn't compelling data, I don't know what is. Branson then echoed Cook's ultimatum to investors who don't believe that taking care of our planet should be part of any business plan, adding that they need to stop impeding progress in developing solutions to our global climate crisis: While Tim told sustainability sceptics to 'get out of our stock,' I would urge climate change deniers to get out of our way."
Is Stupidity Winning the Climate Change Argument?—by John Crapper: "Some recent comments by Charles Krauthammer and Ted Cruz got me thinking about stupidity and climate change. [Take this comment from Cruz]: A prediction: In 20 years, when nobody thinks about 'global warming' anymore, the leftist-published textbooks will blame 'corporate conspiracies,' especially 'big oil' and 'multi-nationals' for creating the global warming hoax to increase their own profits by getting the taxpayers to subsidize their non-functioning windmill projects and to dupe the public into buying their expensive boutique 'green' products. [...] So the question I want to pose is this. Do you think the scientific or the science denial argument is currently winning in the court of public opinion?"
Pentagon Calls Climate Change Impacts "Threat Multipliers," Could Enable Terrorism—by Steve Horn: "The U.S. Department of Defense released the 2014 version of its Quadrennial Defense Review (QDR) yesterday, declaring the threat of climate change impacts a very serious national security vulnerability that, among other things, could enable further terrorist activity. Released every four years, the QDR is a broad outline of U.S. military strategy discussing how to maintain global U.S. military hegemony. Like the 2010 document, the 64-page 2014 QDR again highlights the threats posed to national security by ever-worsening global climate disruption."
Climate Change, Polar Drilling Could Unleash Smallpox Virus—by Eternal Hope: "With climate change making northern reaches more accessible, the chance of disturbing dormant human pathogens increases, the researchers concluded. Average surface temperatures in the area that contained the virus have increased more steeply than in more temperate latitudes, the researchers noted. 'People will go there; they will settle there, and they will start mining and drilling,' Claverie said. 'Human activities are going to perturb layers that have been dormant for 3 million years and may contain viruses. Which could mean the revival of the Smallpox Virus: Those samples could harbor ancient forms of relatively modern human pathogens, including smallpox, which was rampant in Siberia. Fragments of a smallpox virus, for example, have been identified in Siberian mummies dating from the late 17th century. 'I would not be surprised that those viruses are still in the ground,' Claverie said."

Giant ancient viruses revived from 30,000 years ago in thawing Siberian tundra
—by
HoundDog
: "In a report that sounds like the plot of a grade B science fiction film, Ed Yong reports Ancient Virus 'Resurrected' From 30,000-Year-Old Ice In Siberia, from an article just published in Nature. 'The Return of the Giant Amoeba Eating Siberian Viruses,' coming soon to a theater near you. This virus is still infectious and has killed amoebae in labs. Fortunately, it seems to target amoebae only, but the researchers suggest that as Earth's ice melts, this could trigger the return of other ancient viruses, with potential risks for human health."
Minnesota is the Most Livable State in Climate Change—by The Grace Kelly: "What is the best state to live during all this climate change? I think it is Minnesota. I base this ranking on food, water and community. I base it on avoiding permanent flooding, tornadoes and toxicity. If you disagree, then you can make your case in the comments. The assumption that I have made is that coastal states will no longer be the wonderful places to live that they previously were. I really don't expect people to stop living in these states. I do expect that living there will get more expensive. The climate issues will drag on the people and the community. Notice how even the US is taking longer and longer to come back from every disaster. One day we will just abandon areas."
Food, Agriculture & Gardening
US Organic Farmers Report Widespread GMO Contamination—by Eternal Hope: "Organic and non-GMO farmers, as the article notes, have to forego tens of thousands of dollars in income to create a buffer between themselves and neighboring GMO crops, with no similar requirement of responsibility for the GMO producer. The problem is that these policies represent a substantial infringement on property rights. For example, I have the right to play whatever music I want to in my apartment. However, I do not have the right to play it so loud that it interferes with your ability to sleep at night. The same concept is here as well, on a much larger scale. This may create some unlikely allies in this struggle. Here in Missouri, when Matt Blunt was governor, the state sought to build a massive GMO facility. But Anheuser Busch killed it by threatening a massive lawsuit because they did not want it anywhere near where they grow their corn and contaminate their beer."
Smart Balance Dumps GMO from Butter Spreads—by Eternal Hope: "Recently, Colorado was one of the first states in the nation to legalize pot for recreational use. Now, one of their biggest companies, Smart Balance, has become the first butter company to announce that they will no longer use GMO in their buttery spreads, the Denver Post reported yesterday. So even if labeling advocates do not succeed at the ballot box, they are starting to succeed with individual corporations. The move will likely increase Smart Balance's market share, given that there is an increasing level of public concern about GMO's, as evidenced by polls showing that as many as 93% of Americans want labeling."
Just Kidding - Our First New Baby Goat (and wild flowers and orchids in the fields)—by InAntalya: "Last week our first baby goat arrived. We expect our other goats to give birth this month. [...] We are trying to breed Saanen goats with Halep goats. Both are good milk producers and we hope that the hardiness of Halep goats and the calmness of Saanen goats will be a good hybrid."
Agent Orange
—by
Robocop
: "Weed resistant crops (genetically modified) have been around for about 15 years. In that time, weeds have developed a resistance to Monsanto's Roundup (glyphosate), which has led farmers to apply ever more toxic herbicides. Bio tech companies are responding to this 'need' for more chemicals, but this solution is unsustainable as weed resistance will continue. Putting a blind eye to the repercussions of more poisons in our environment, Big Ag applied to the USDA for approval to market 2,4-D resistant corn. 2,4-D once made up half of the mix used in the Vietnam War—Agent Orange. The dangers of 2,4-D are well documented."
Saturday Morning Garden Blogging Vol. 10.3: Peanuts!—by kishik: "Peanuts. According to most peanut growing tips, hardiness zones 8 through 12 are the more ideal zones to grow peanuts. But why do I have such a distinct memory of digging up peanuts in the garden with my grandmother on Long Island, NY in the 1960s?"
Energy
First Coal Power Plant with Carbon Capture Going Online Soon—by xaxnar: " The coal industry has been making a big case for capturing CO2 for some time as part of the industry's 'Clean Coal' image makeover. It's been more promised than realized - until now. Catherine Brahic via New Scientist reports Canada's Boundary Dam power plant in Saskatchewan, Canada's largest, will be capturing CO2 before it can go up the flue and into the atmosphere. The captured CO2 will then be injected into the ground, in part to boost oil recovery. Each year, Unit 3 of SaskPower's Boundary Dam plant emits 1.1 million tonnes of carbon dioxide. But from this summer, 90 per cent of that CO2 will never see the light of day. Instead, the gas will be piped to the nearby Weyburn oilfield and Deadwater saline aquifer, and pumped several kilometres underground. 'The resulting 110 megawatts of power produced will be some of the world's most environmentally clean power from fossil fuels,' says SaskPower's Robert Watson."
Crisis in Ukraine Underscores Need to Eliminate Fossil Fuels—by Eternal Hope: "The crisis of Ukraine has been in the news for much of the past few days. Russia is one of the chief suppliers of natural gas to Europe and they are looking to become one of the world's chief oil suppliers. Russia could, if they wanted, cut off the supply of natural gas to the EU or cut off the supply of oil or natural gas to Ukraine. Given this crisis, it becomes important even more now than ever to wean ourselves from dependence on fossil fuels. Amory Lovins of the Rocky Mountain Institute has a plan to do just that, written in Foreign Affairs in 2012."
New Report Outlines Climate Costs of Relaxing Crude Oil Export Regulations—by dturnbull: "Oil Change International released new analysis today that shows that relaxing the crude oil export regulations would incentivize billions of barrels of production of oil in the United States, resulting in 9.9 billion barrels of new oil that would equal 4.4 billion metric tons of CO2 equivalent emissions. That's massive, equal to building 42 coal plants! The report has already been covered by Reuters and The National Journal."
Renewables, Efficiency & Conservation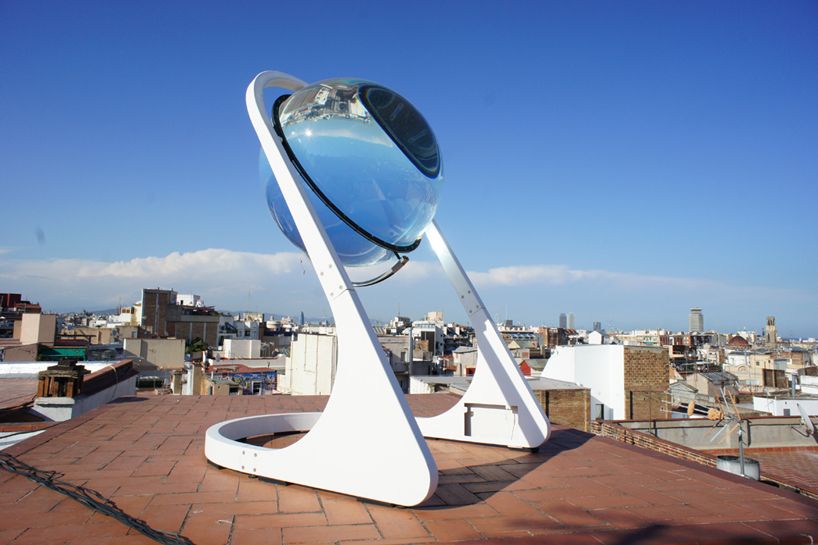 To MB with love: spherical solar collectors so sensitive they can generate energy from moonlight—by HoundDog: "The solar energy designers at Rawlemon have created a spherical, sun-tracking glass globe that is able to concentrate sunlight (and moonlight) up to 10,000 times. The company claims that its ß.torics system is 35% more efficient than traditional dual-axis photovoltaic designs, and the fully rotational, weatherproof sphere is even capable of harvesting electricity from moonlight. The ß.torics system was invented by Barcelona-based German Architect André Broessel. He sought to create a solar system that could be embedded in the walls of buildings so that they may act as both windows and energy generators. But the project isn't only noteworthy for its solar efficiency capabilities—the ß.torics system is designed to generate lunar energy too! The spheres are able to concentrate diffused moonlight into a steady source of energy. The futuristic ß.torics system is catching a lot of attention for its clean and beautiful design. (Despite solar power's huge potential, we haven't seen too many beautiful solar power technologies). We're excited to see how architects will incorporate these energy generating orbs into alternative energy agendas and future building designs!"
Revolutionary design can double efficiency of a new kind of solar photovoltaic—by HoundDog: "Often, when I get depressed, I scan for articles about developments in solar, wind, tidal, geothermal, and other kinds of renewable energy generation. Good news seems to be easily found in these areas. My brain is tired, so I'm just sharing links to these six articles without my usual pictures, analysis, attempts at humor, and wit, to see if I can get started today before it is time for bed. The Economist reports A way to double the efficiency of solar cells is about to go mainstream. SUNLIGHT is free, but that is no reason to waste it. Yet even the best silicon solar cells—by far the most common sort—convert only a quarter of the light that falls on them. Silicon has the merit of being cheap: manufacturing improvements have brought its price to a point where it is snapping at the heels of fossil fuels. But many scientists would like to replace it with something fundamentally better."
How Your Roof Can Fight Global Warming—by UN Dispatcher: "As the climate continues to change, temperatures are not increasing equally in all areas. Large cities and urban centers are seeing rising temperatures significantly higher than surrounding areas, in an effect coined 'urban heat islands.' By the year 2030, almost 60 percent of people worldwide will live in urbanized areas, and this temperature change will be more than just a matter of comfort; the effect is predicted to be as much as 22 degrees F, independent of greenhouse induced warming. The Journal of Environmental Economics and Management reports that with rising temperatures, tempers will also rise—by 2099, climate change is predicted to cause an additional 22,000 murders and 180,000 cases of rape. So it´s not an idle curiosity that has led researchers to look ahead for effective adaptation strategies."
Fracking
The anti-fracking farting gas towers of Great Britain—by Steveningen: "For your Friday entertainment, I submit this new anti-fracking ad created by the British pro-renewable energy company Ecotricity. Way to go, Ecotricity. I applaud anyone who can address such a deadly serious issue while making me smile at the same time. This approach is brilliant in my opinion. It has the potential to reach those who automatically tune out environmental issues by reaching them through humor. Crass humor, granted, but humor just the same. I spent some time on Ecotricity's website and walked away impressed with their goals."
Disposable Assets in the Fracking Industry—by Walter Brasch: "The gas drilling industry, for the most part, is non-union or dependent upon independent contractors who often provide little or no benefits to their workers. The billion dollar corporations like it that way. That means there are no worker safety committees and no workplace regulations monitored by workers. The workers have no bargaining or grievance rights; health and workplace benefits for workers who aren't executives or professionals are often minimal or non-existent. It may be months or years before most workers learn the extent of possible injury or diseases caused by industry neglect. 'Almost every one of the injuries and deaths you will happen upon, it will have something to do with cutting a corner, to save time, to save money,' attorney Tim Bailey told EnergyWire."
Groups release new map revealing drainage-impaired land and oil basins—by Dan Bacher: "Much of the area that the oil industry could frack for oil and natural gas in California is located in and near toxic, drainage impaired land farmed by corporate agribusiness interests on the west side of the San Joaquin Valley, Restore the Delta and Food and Water Watch revealed today."
Marcellus Shale Reality Tour—by rebel ga: "Gotta Stop Gas Fracking In Our Beautiful Untouched Pennsylvania Farmland. Oh yeah and they plan on gas fracking; in many other states too, for the next 30 plus years, (or until they run out of land to destroy)! No gas fracking, PA Gov. Tom Corbett. None at all. Not anywhere! E-mail Pennsylvania governor's office—Tom Corbett. Tell him that the people of Pennsylvania and everywhere all over the US, want him to stop all the gas fracking in operation immediately and not to allow anymore!"
ALEC's "ExxonMobil Loophole" is moving though the FL Legislature (photo heavy)—by Pakalolo: "The American Legislative Exchange Council's (ALEC) model bill for disclosure of chemicals injected into the ground during the controversial hydraulic fracturing ('fracking') process is back for a sequel in the Sunshine State legislature. ALEC's model bill was proposed by ExxonMobil at its December 2011 meeting and is modeled after a bill that passed in Texas' legislature in spring 2011, as revealed in an April 2012 New York Times investigative piece. ALEC critics refer to the pro-business organization as a 'corporate bill mill' lending corporate lobbyists a 'voice and a vote' on model legislation often becoming state law."
Trade and Eco-Related Foreign Policy
Frack Putin! Updated—by Richard Lyon: "The environmental advocates struggling to stop the Keystone XL pipeline and other fracking projects have been fighting to woo the support of Obama and other government officials. Pretty much everybody has been thinking of this as a domestic environmental and energy issue. It now turns out that it is a lot more complicated and part of a long term government planned international initiative. U.S. Hopes Boom in Natural Gas Can Curb Putin. The crisis in Crimea is heralding the rise of a new era of American energy diplomacy, as the Obama administration tries to deploy the vast new supply of natural gas in the United States as a weapon to undercut the influence of the Russian president, Vladimir V. Putin, over Ukraine and Europe."
Ukraine Energy Minister Welcomes Shell Oil Executive ... Putin's Tantrum Explained—by Mark Lippman: "Ukraine also signed cooperative agreements with Chevron and Exxon Mobil a year ago and the deals were touted as "energy independence" for Ukraine which depends on Russia for its supply. There was a gas war between the two countries when Yulia Tymoshenko was in office as Prime Minister and Russia cut the supply at the beginning of 2009. However, Russia also depends on natural gas. Its sales through the state-owned company, Gazprom, are an important source of revenue. Russia also depends on the pipelines that traverse Ukraine to transport natural gas to Austria, Bulgaria, Croatia, Czech Republic, Hungary, Moldova, Romania, Serbia, Slovakia,and others. The risk of losing access to these markets to competition from a natural gas producing Ukraine would be reason enough for Putin's tantrum. Most Americans have no way of talking about Ukraine today, because they don't have any real knowledge or information about it. Lately, the talk about Ukraine crossed a boundary into the unusual. Tossing around words like fascist and Nazi would jeopardize your credibility until a few weeks ago. Now the public discourse sounds like a schoolyard name calling contest. Lurid pictures of grimy, menacing guttersnipes sporting the accessories and insignia of 1930s Germany are passed around with claims that imply neo-Nazis seized power in Ukraine. It isn't true and Vladimir Putin isn't Hitler either."
Stink Bugs and "Free Trade"—by paulex: "You see, the real price of "free trade" is never really calculated. Spreadsheets won't do it, no matter how many MBA's try to push it. Yeah, they love their damned spreadsheets and stuff (Disclaimer: I have a degree in business administration and computer science). How can anyone calculate all factors? They cannot. Who should calculate the cost to society at large? That is the duty of a government, a duty which ours has abrogated. So what, you may ask, does this have to do with stink bugs? Well, I live in western Pennsylvania. The northeast... It is winter here, and a bitter one. When the temperature plummeted well below zero, the refrain that I heard over and over again (I actually heard it on local television, from the weatherman) was this: perhaps it will kill the stink bugs. Stink bugs. Damned stink bugs. Oh, and 'free trade' stinks, literally."
Eco-Related DC & State Politics
VIDEO: Frackwater, The latest fragrance from Jerry Brown—by dturnbull: "Remember that Stetson ad from the early 2000s with a hunky Matthew McConaughey? You know, the one where he's deftly jumping over fences and seducing a woman in a field full of horses? Well, today we're releasing a remade version of that ad, featuring none other than California's septuagenarian Governor, Jerry Brown.* Backed up by new analysis of campaign records and other contributions filings, the online video shines a light on a cozy relationship that's emerged between Governor Brown and the oil industry in California."
Illinois Coal Campaign Cash Scandal Reveals Culture of Corruption—by Willinois: "The Chris Cline coal campaign contribution scandal has grown bigger than I ever expected. CoalGate is getting wide press coverage and resulted in a second acting director of Mines & Minerals being removed for the same actions as Tony Mayville. [...] The trouble is that Mayville was already taking contributions from the coal industry to his Washington County Democratic political fund when he was made acting director of the Office of Mines & Minerals in 2012. It was public information easily accessible by a simple web search. It was no secret that Mayville was chair of a county political party. Did no one bother checking at the time or did no one care? Or both."
Peabody Energy Lobbyist Schools Legislators on Getting More ALEC Travel Perks—by Nick Surgey: "An internal ALEC document provided to the Center for Media and Democracy (CMD), shows that a Peabody Energy lobbyist provided ALEC legislators with a presentation on how to get more cash from corporations like Peabody to attend ALEC conferences. Peabody, a long time member of ALEC, is a frequent presenter at ALEC events and sponsor of several items of ALEC "model" legislation in recent years. The presentation by Peabody lobbyist Wendy Lowe, recipient of the ALEC 'State Chair of the Year' award in 2012, happened during a closed-door session for ALEC state chairs, during the organization's annual meeting in Chicago in August 2013, which Peabody supported as a $50,000 'Conference' level sponsor. Part of the duty of the ALEC state chairs is to solicit funds from corporations for the ALEC 'scholarship fund,' which raises more than $600,000 per yearand which enables legislators to travel for free to ALEC conferences, where they meet with lobbyists from corporations like Peabody Energy, Exxon Mobil and Koch Industries. Well-connected lobbyists like those of Peabody, enable ALEC legislators to tap into large funds, but the relationship is one that appears to benefit the lobbyists at least as much."
WV House unanimously passes chemical storage tank bill requiring inspections, long-term health study—by Meteor Blades: "Half a dozen hearings, days of testimony and wrangling over some 100 amendments finally ended Wednesday night when the West Virginia House of Delegates passed a bill regulating above-ground chemical storage tanks. The bill, which must be reconciled with legislation already passed by the state Senate, passed 95-0. The legislature's action was spurred by a 10,000-gallon spill of a little-studied coal-cleaning chemical into the Elk River, a major source of drinking water. Some 300,000 West Virginians in nine counties had to rely on bottled water after the spill, which exposed the state's wink-wink, nod-nod coal-industry friendly regulatory system."
Which 10 Democrats Voted to Override the EPA's Carbon Regulations?—by Liberty Equality Fraternity and Trees: "Today, the House voted 229 to 183 to override the EPA rule rule limiting carbon emissions from future coal-fired electricity plants. Only three Republicans opposed it: Chris Gibson (NY-19); Jamie Herrrea Beutler; and Frank LoBiondo (NJ-02). 10 Democrats voted for it: John Barrow (GA-12); Sanford Bishop (GA-02); Jim Costa (CA-16); Henry Cuellar (TX-28); Bill Enyart (IL-12); Jim Matheson (UT-04); Mike McIntyre (NC-07); Collin Peterson (MN-07); Nick Rahall (WV-03); Terri Sewell (AL-07)."
GOP and Conservadems continue deregulatory kick, pass bill undermining environmental review—by Liberty Equality Fraternity and Trees: "Earlier today, the House voted to override the EPA's carbon pollution regulations. On a deregulatory kick, the House then passed a second bill, the Responsibly and Professionally Invigorating Development Act (RAPID Act), which would establish hard (and arbitrarily chosen) deadlines on environmental reviews for construction projects. They presented this as "job creation" legislation when it is really just a way of undermining environmental regulations. It passed 229 to 179. 12 Democrats voted for it: John Barrow (GA-12); Sanford Bishop (GA-02); Jim Costa (CA-16); Henry Cuellar (TX-28); Jim Matheson (UT-04); Mike McIntyre (NC-07); Patrick Murphy (FL-18); Bill Owens (NY-21); Scott Peters (CA-52); Collin Peterson (MN-07); Nick Rahall (WV-03); Kurt Schrader (OR-05)."

Guangzhou, China, yesterday. What unregulated capitalism looks like.
The GOP's unregulated business-climate nirvana, in China
—by
Kos
: "Republicans hate the Environmental Protection Agency. A lot. The measure, sponsored by Energy and Power Subcommittee Chairman Ed Whitfield (R-Ky.), would strike down EPA's proposed mandate that new coal-fired power plants use carbon capture and storage technology to limit their emissions. And ...
Sen. James Inhofe (R-Okla.), for example, proposed an amendment to unrelated legislation in January that would have prevented EPA from moving forward with the rules until it completes and publicizes an accounting of what he projects to be their negative economic impacts (E&E Daily, Jan. 9). He said last week he might revive the measure.
[...] You get the picture. Republicans want a place free of meddlesome EPA regulations that don't take into account the increased costs they put on Americans (York) and businesses (Inhofe). Well, we have a place like that, and ... it doesn't look so hot to me. But conservatives should feel free to visit China anytime they'd like to breathe that sweet, sweet freedom. Although, to be fair, they can drink it closer to home in West Virginia."
The Great Outdoors
The Daily Bucket: Longleaf Pines Forever—by PHScott: "Torreya State Park is more than the hiking trails I wrote of last month. Additions of nearby timber lots have been made to the park thru various entities and grants. I haven't followed those details but heard thru friends that state funding to restore or even maintain the park land is pitiful. The area is part of the Apalachicola River ravine system and was once owned by timber companies like St Joe. After decades of harvest, they planted Sand pines (aka scrub pines) in one last attempt of get something out of the land they put nothing into. Thus row upon row of densely planted Sand pine spread thru the Florida Panhandle like a cancer on the earth. In some places there are Slash pine planted as timber decades ago but not able to grow in this weak "bare mineral" soil that Longleaf favors. I don't have a photo of Sand pines for this bucket, but picture miles and miles of a even-aged monoculture of unnatural pines sucking up any available nutrients but not growing much."
Daily Bucket: Florida's Invaders--Hydrilla—by Lenny Flank: "Florida is the land of invasive species. Because of our status as a center for the importing of exotic pets and houseplants from overseas, and our neo-tropical climate, we have been invaded by everything from kudzu plants to Burmese pythons. One of our invasive plants is Hydrilla, an aquatic plant that came to us via the aquarium trade. It is listed as one of the '100 Most Invasive Species in the World' and has been called 'The Perfect Aquatic Weed'."
Critters
The Daily Bucket - Purple Varnish Clam: invasive species?—by OceanDiver: "Salish Sea, Pacific Northwest. The Purple Varnish Clam (Nuttalia obscurata) is a new arrival to the waters of the Salish Sea, first noticed in 1991 in the Vancouver area, likely having been carried accidentally in ballast water of a ship from Asia, its native origin. In the years I've been walking the beaches of the Salish Sea, it's showed up here and has become abundant in some places. The shells are a distinctive purple (or lavender when faded), covered by a thin shiny brown varnish-like coating. These are small clams, rarely growing larger than 2.5" (70 mm). An introduced species. And here to stay. Will this new species create problems for the existing community? Most of the time new species do, like outcompeting or preying on natives, exploiting nutrients, damaging the structure of a habitat. If it does, it's considered an "invasive" species. If a new species doesn't significantly alter the established ecosystem, it can be considered an introduced non-invasive, in general parlance referred to as an 'ntroduced' species (even though all non-natives are introduced)."
Don't let Big Oil threaten the last Florida panthers!—by Nathan Empsall SierraRise: "The biologists found him in the Florida Panther Wildlife Refuge—alone and shivering, weighing barely a pound. The little panther cub never should have survived, but his will to live was strong. He made a miraculous comeback at Tampa's zoo and is now back to his feisty self! But no matter how resilient the Florida panthers are, they won't survive without our help. Down to a population of barely 100, these majestic felines cannot take another blow from Big Oil. A Texas oilman wants to drill next door to the very refuge where this cub was found—tell the EPA that endangered species matter more than fossil fuels! Stop this dangerous oil project now!"
The Daily Bucket - 3rd egg at Decorah!—by OceanDiver: "Last year we missed out because the parent Bald Eagle pair built a new nest. They'd been using one for many years in a nearby cottonwood, but apparently decided it was unsuitable for some reason - too heavy? infested? - and the nesting season last year was unobservable, a disappointment for us...the previous season we watched daily the drama and shenanigans as eggs hatched, food was brought in (much of it fish from the nearby hatchery) and consumed, the face-planting, the wingersizing, the squirrel visitors fended off...We came to get to know the individual chicks with their different personalities. At times the weather was formidable: snowing, windy, pouring rain. At this moment, the parents are taking turns incubating the eggs, standing up every so often to turn them. The weather right now is extreme cold."

Coelacanth in the British Museum
Back From the Dead: The Story of the Coelacanth
—by
Lenny Flank
: "In 1938, a type of fish that had been thought to be extinct since the time of the dinosaurs turned up alive on a fishing boat in South Africa ... The coelacanths, along with the lungfishes, were members of the "lobe finned fishes", a group that had flourished in the Devonian period some 385 million years ago. According to the fossil record, some freshwater members of the lobe-finned fishes used their odd bony fins as limbs, to scuttle about in shallow water, and also had lungs enabling them to breath air at the surface. Over time, the lobe-finned fishes had developed true legs, emerged from the water onto land, and evolved into terrestrial amphibians, beginning the long history of life on land that led to reptiles, mammals and eventually humans. The coelacanths disappeared from the fossil record at around the same time the dinosaurs did, and it was presumed they had also become extinct. Yet here in January 1939, Professor Smith was looking at an unmistakable sketch of a lobe-finned coelacanth that had apparently been captured alive just a few days before. He could not have been more shocked if someone had sent him a photo of a living Tyrannosaurus."
The Daily Bucket: White-Throated Sparrow—by matching mole: "Cold (40s in the AM, mid-50s now) and early rain in Tallahassee. Looking out the window before I left home I saw a single White-throated sparrow feeding on the ground below the feeders. To many of you this is an observation so common in the winter as to hardly be worth mentioning. However, in my experience, WT sparrows are not common birds here in Tallahassee. I have them on my yard list pretty much every year but generally because I hear one singing at some point. This might be only the second time I've actually seen one in my yard. When I lived in Illinois they were omnipresent from late fall through early spring."
Daily Bucket--In the Shadow of the Gold Mine, No Birds—by 6412093: "The Okanogan Highlands Alliance (OHA) formed in 1992 to battle the siting of a massive cyanide-leach gold mine in and near their Buckhorn Mountain, just south of the Canadian border, a three-hour drive west of Spokane. Their mountain range is called the Okanogan Highlands, and contains some of the oldest rocks in Washington State, including the mineral-rich Cambrian, 500 million-year-old rocks. Speculators have mined this vicinity for everything from cement feedstock to uranium. Ancient hot springs melted gold far underground, and brought it to near the surface during past volcanic eras. After a series of legal and regulatory victories defeated the most egregious mining proposals, The OHA was left with a variety of pending appeals against a relatively modest underground project, far reduced in scope and damage from the original open-pit strip mine that could have laid thousands of acres bare. Instead of fighting past the stage of exhaustion, the OHA settled their appeals, and settled in to monitor the Kinross Buckhorn mine like no mine had ever been monitored before."
NRA Says F@&% The Elephants—by ProgLegs: "Last week the National Rifle Association asked its members to oppose a White House initiative that aims to prevent poaching from driving elephants to extinction. The "National Strategy for Combating Wildlife Trafficking" bans the commercial trade of ivory. The sticking point for the NRA is this paragraph: [...] We will ensure that African elephants receive the same protections as other threatened or endangered species by revoking the regulatory exemption that allows African elephant ivory to be traded in ways that would otherwise be prohibited by the Endangered Species Act. We will limit the number of elephant sport-hunting trophies that an individual can import, adopting the same rule that now exists for leopard trophies. We will improve the protections that the Endangered Species Act provides for all species listed as threatened or endangered by clarifying the regulations that implement the statute's exemptions for commercial trade of 100-year old antiques. We will also improve our ability to protect elephants, rhinos, and other CITES-listed wildlife by finalizing a proposed rule that will reaffirm and improve public understanding of the "use after import" provisions in U.S. CITES regulations, which strictly limit sales, including intrastate sales, of wildlife that was imported for noncommercial purposes. [...]The NRA is against the initiative because certain guns would be restricted from trade under the new tighter regulations. [...]So the NRA would prefer its members be able to sell their ivory-handled pistols, even if it means saying goodbye to the elephants, whose numbers in Africa declined from 1.3 million in 1979 to about 500,000 in 2007--due primarily to poaching."
NRA and the Elephants—by LokiGirl: "NRA Executive Vice President Wayne LaPierre on Thursday March 6th told a group of conservatives that the 'greatest freedom' was the ability to have 'all the rifles, shotguns and handguns we want.' The National Rifle Association (NRA) on Friday February the 28th asked its 3.1 million members to call their representative in Congress and urge them to block a rule designed to protect the world's elephants from being poached into extinction. [...] While many people would make the mistake of assuming that this was about helping save endangered elephants, the NRA understands what the real motivation is. 'This is another attempt by this anti-gun Administration to ban firearms based on cosmetics and would render many collections/firearms valueless,' the NRA said in its call to arms. 'Any firearm, firearm accessory, or knife that contains ivory, no matter how big or small, would not be able to be sold in the United States, unless it is more than 100 years old. This means if your shotgun has an ivory bead or inlay, your revolver or pistol has ivory grips, your knife has an ivory handle, or if your firearm accessories, such as cleaning tools that contain any ivory, the item would be illegal to sell.' See how he twisted this action by the White House into meaning Obama is coming for your guns, clever I must say."
Why I Hunt….—by MusicFarmer: "It was very late that morning on the 3rd day, as another storm was brewing, when I finally had my chance—a small deer, 200 yards away—walking after his friends whom had come flying across the break at a dead run only minutes earlier. There were only a few seconds to spare, he would not stop—my shooting stick held me steady and my sight picture was perfect as I took the shot. I saw him kick in the air through the scope as the rifle kicked me in the shoulder and came back down, one step forward and he was gone into the thicket; completely invisible. [...] He now sits in my freezer, him and another deer from later that fall—packaged and wrapped and frozen—prayers are offered in thanks every time I thaw a part out and we sit down to eat another wonderful meal—his medicine passed on to my family and friends as we finish out the cold winter—doing our best to honor his sacrifice, and the sacrifices we make to each other. With a humble heart, I will keep trying to do better."
Water & Drought
Salmon Committee Slams Peripheral Tunnel Plan—by Dan Bacher: "A state advisory panel including scientists, Tribal leaders, commercial fishermen and recreational anglers on February 26 blasted the Bay Delta Delta Conservation Plan (BDCP) to build the peripheral tunnels for leading to the decline of imperiled stocks of Central Valley salmon. The California Advisory Committee on Salmon and Steelhead Trout( CACSST)has recommended that Director of Fish and Wildlife Chuck Bonham deny the incidental take permit for the Bay Delta Conservation Plan Alternative 4, claiming that the plan does not meet the requirements of a Natural Communities Conservation Plan and therefore cannot be approved because it will contribute to the further decline of Sacramento River winter run and spring run Chinook salmon."
Eco-Activism & Eco-Justice
Students and Community in California Take on Big Oil to ReFund Education—by ReFund California: "With student debt reaching over $1 trillion nationally and college tuition continuing to skyrocket, dozens of major national organizations representing students, youth, labor, veterans and policy organizations have come together to unite their efforts to tackle what has become a student debt crisis in America. Higher Ed Not Debt, a new, multi-year campaign to address the twin issues of education debt and college affordability launched on Thursday, March 6, with dozens of events across the country. Higher Ed, Not Debt was formed with four key goals: addressing the existing $1.2 trillion of debt; increasing the affordability and quality of higher education; combating the privatization of higher education and the role of Wall Street in compounding the student debt crisis; and sparking civic engagement and political participation among young people. 'If you're not rich, in America, college costs more. It costs more because you have to borrow the money and pay and pay and pay. And not just pay the cost of the education, not just pay over time the cost to borrow, but pay to produce a profit,' said Senator Elizabeth Warren at the national launch in Washington, DC. 'This thing is a monster that keeps getting and bigger and bigger every single day.' Here in California, the ReFund California coalition kicked off this national campaign with events in San Francisco and Los Angeles calling for the passage of SB 1017 (Evans) the Oil & Gas Extraction Tax which will raise $2 Billion to fund education and vital services."
Team Klamazon Returns: Belo Monte Resistance Delegation to the Amazon—by Dan Bacher: "Here is a fantastic report from the Belo Monte Resistance Delegation to the Amazon! [...] After eleven productive days in Brazil, the group of seven, calling themselves "Team Klamazon" returned to California with an in-depth understanding of the potential impact of Brazil's plans to develop the Amazon, and in particularly the Belo Monte Dam project. The team, comprised of river activists and indigenous youth from the Klamath River in Northern California and Southern Oregon, agree that it was one of the most enlightening experiences of their lives. They also commented that this feeling of enlightenment was mutual among the indigenous people of Kayapo-Xikrin Tribe with whom they stayed. They traveled to Poti-Krô village where they spoke through triple translation (Xikrin-Portuguese- English) with the help of their guide, Maira Irigaray, Amazon Watch's Brazil Program Coordinator. Team Klamazon also chartered a plane to film aerial footage of the construction of the destructive dam, then held a press conference for the Brazilian media telling stories of the campaign to remove the Klamath Dams, educate Brazil about the socioeconomic and environmental perils of damming rivers, and share their experiences in the Amazon. The Xikrin villagers at Poti Kro stated 'We did not know there were any indigenous left in North America. We saw a movie once, a western; in it you were all being killed. It brings us hope to see you here now standing in front of us.'"
Crude Pt. 3: Chevron Corp. Skates—by Mark Lippman: "After years of convoluted legal battles, Judge Lewis A. Kaplan, US District Court, Southern District Of New York, released his decision in the Chevron Corp vs Stephen Donziger (aka Chevron vs Ecuador) case. Chevron wins. Even though it dumped toxic waste near a rain forest community in Ecuador with devastating consequences for the villagers who lived there, it has no liability. Even though Ecuador's judicial system awarded an $18 billion settlement (later reduced to $9 billion) to the villagers of Lago Agrio, Chevron doesn't have to pay a penny."
Gas giant fined for ripping off tribes,taxpayers, polluting drinking water, destroying wetlands—by 6412093: "Chesapeake Energy, one of the largest natural gas companies in the US and world, got caught lawbreaking again, and fined a pittance. The federal Department of the Interior just fined Chesapeake over $428,000 for lying on their gas production reports for operations on Oklahoma Tribal Lands, meaning the company cheated the Cheyenne and Arapaho Tribes out of royalties. Chesapeake's other recent fines for their odious conduct, according to published accounts, include:
Fined over $1.1 million in 2011 for polluting drinking water, and allowing storage facilities to blow up and catch fire in Bradford County, Penn. In a separate incident, the company 'lost control' of a well and nearby residents had to flee. Fined about $600,000 in 2013 for filling waterways and destroying a waterfall in West Virginia. Fined $3.2 million in 2013 for West Virginia water pollution violations. Fined $565,000 in 2012 for polluting a creek in Bradford County, Penn. That's just going back to 2011. [...] Where's a good "Three Strikes" law for the environmental violators, when you need one?"
Pollution, Hazardous Wastes & Trash
Duke Energy wants to shift cost of closing coal ash ponds to customers—by Christian Dem in NC: "Last week, Duke Energy was slapped with a demand from the North Carolina governor's office to come up with a plan to shut down its coal ash ponds across the state. Yesterday, Duke CEO Lynn Good indicated that its customers should foot the bill for ash removal. McCrory's demand added to the pressure on Duke, after a disastrous spill last month on the Dan River, to move millions of tons of ash away from water supplies such as Charlotte's Mountain Island Lake. Duke is making it just as clear that closing its ponds will be an expense – likely to run into the hundreds of millions of dollars – that customers should pay. Duke has said the company and its stockholders will pay the costs of cleaning up the Dan River. Good, in a brief interview after receiving the BusinessWoman of the Year award at Queens University of Charlotte, gave no hint of how Duke would respond to McCrory."
Bad Reputation—by Michael Brune: "The toxic industrial spills in West Virginia and North Carolina over the past weeks have delivered the first hard lesson of 2014: Never take safe drinking water for granted. And yet the natural gas industry has been asking us to do exactly that for years now. No more. This year, the myth that natural gas is a 'cleaner' fossil fuel will be dispelled for good. Natural gas drilling not only can contaminate water supplies—it's clear that it already has. What's not so clear is why state and federal agencies that are responsible for protecting our water supply have been so slow to acknowledge and respond to that reality to the extent that fracking for gas remains exempt from parts of the Clean Water Act and Safe Drinking Water Act. It's a problem that goes all the way to the top, as President Obama's insistence that natural gas should be viewed as a 'bridge fuel' to a clean-energy future shows."
Charlotte's water supply is three miles from coal ash ponds—by Christian Dem in NC: "The water supply for the nation's 17th-largest city and many of its suburbs is only three miles downstream from a massive stockpile of coal ash at a recently-closed power plant. And yet, it's been hard to get information about how safe these ash ponds are—even though that plant is operated by the same company responsible for the Dan River ash spill."
Bush Judge, in Strongly Worded Opinion, Orders BP to Pay Up—by Eternal Hope: "Judge Leslie Southwick, appointed by President George W. Bush, ordered that BP will have to pay up under the terms of its agreement following one of the worst oil spills in US history. Southwick was fought tooth and nail by some of the Senate Democrats as well as the Progressive community back in 2007. But in a strongly worded opinion, Judge Leslie H. Southwick ruled that the company was bound by the agreement it had signed. That deal said businesses in certain areas along the gulf that could demonstrate economic losses under an accounting formula were due payments without having to provide explicit evidence that their losses were caused by the oil spill. 'These requirements are not as protective of BP's present concerns as might have been achievable, but they are the protections that were accepted by the parties and approved by the district court,' wrote Judge Southwick, who was joined in the result by Judge James L. Dennis."
Radiation Leak: ASW to Independently Test WIPP Workers—by Joieau: "The United Steelworkers union is sending its own safety department scientists to the Waste Isolation Pilot Plant near Carlsbad, New Mexico after 13 workers tested positive last week for Americium-241 (and possible Plutonium) contamination following a leak that occurred on February 14th. All of the 13 workers requested the testing, but it is not being required of all employees who were present on the night of the leak or the following morning. [...] The Carlsbad chapter of the United Steelworkers is baffled as to why the Department of Energy and the Nuclear Waste Partnership, a private company contracted to manage WIPP operations, have not required the scans for employees and are calling for outside help. USW represents workers in various DOE nuclear related facilities, including WIPP. According to the Current-Argus, president of USW's District 12, Local 9477 Rick Fuentes contacted the union's international safety department in Pittsburgh about the situation, and those scientists will travel to Carlsbad to collect radiation samples and analyze them independently from DOE and CEMRC (New Mexico State University affiliated)."
"If this chemical had not smelled like licorice would we have known it was there?"—by murrayewv: "The sweet smell of licorice is lingering in the March air as once again, our chemical industry is careless with crude MCHM. This time the feds are out investigating the Diversified Services this evening, where the Freedom Industries sent some of their material after the January leak. And folks wonder why we need a new law. [...] The bill requires annual inspection of above ground storage tanks and funds the inspection through a fee imposed on the tank owners. They don't want to double charge those with gasoline and oil tanks that already pay some fees, but they did remove fee exemptions for coal companies (you think!). Now every state water company needs to have a spill response plan. They need to have either a second intake or several days of emergency tank storage if possible."
NC regulators to inspect all of Duke Energy's coal ash ponds--and want previously private documents—by Christian Dem in NC: "The North Carolina Department of Environment and Natural Resources announced late yesterday that it will inspect all of Duke Energy's coal ash ponds next week--and also demanded that the nation's largest electric company let it see documents about those ponds that state law previously allowed it to keep private."
65 Foot Crack on Wanapum Dam (WA); Upstream from Hanford Nuclear Landfill—by Eternal Hope: "A 65 foot crack was found on Wanapum Dam, upstream from the Hanford Nuclear Site. The problem is that no contingency plans for fixing a crack of this nature were ever put in place for this dam even though it was reasonable to assume that a crack of this nature was a possibility. Emergency planners have an obligation to prepare for contingency plans of all kinds; there was no excuse to be caught flat-footed in this manner."
Misunderstanding Ocean Transport Models of Fukushima Radionuclides in the Pacific—by MarineChemist: "The purpose of this diary is to draw attention to a number of poorly researched posts about a recently published study in a Chinese journal that predicts a concentrated plume of radioactive elements from Fukushima arriving on the west coast. It is an unfortunate but common example of how news aggregation sites can misinterpret the results of a scientific study and misinform the public. The study in question by Fu and co-workers published in the Journal of Ocean University of China in 2014 (behind paywall unfortunately) is wholly incapable of describing the behavior of dissolved radionuclides in the plume that is now arriving on the west coast of North America. From the paper the authors themselves state in the methods that: 'In the study, the radioactive pollutant in the ocean is treated as a mixture of multiple Lagrangian particulates, and each particulate represents a radioactive element. The particulates can move in both horizontal and vertical directions, but cannot diffuse and mix with surrounding seawater.' What this means is that rather than being allowed to mix and diffuse (or decay or sink after becoming associated with particles) the radionuclides are treated as neutrally buoyant drifters. The model, therefore, greatly overestimates the concentrations of radionuclides reaching the west coast of North America in the plume."
Models Wrong About Fukushima Plume in Pacific?—by MarineChemist: "The purpose of this diary is to report the results of a recently published study by Kumamoto and colleagues in the open-access journal Scientific Reports. The study measured the activity of Fukushima derived cesium (Cs), a tracer for other radionuclides, in the upper 1000 meters of the western Pacific Ocean along the 149 degree E meridian in winter 2012. These measurements indicate that 10-60% of the total Fukushima derived 134-Cs in the North Pacific has been transported to the south at a depth of ~300 m below the surface. This result is surprising as most models suggest that transport would be primarily to the east toward North America. The study demonstrates that the amount of Fukushima derived radionuclides being transported to the east towards North America is lower than predicted by previous models and provides important information on the circulation of the ocean."
Transportation & Infrastructure
Moving Cars in the Right Direction—by Michael Brune: "Everybody knows that standing in front of a moving car is dangerous, but what about standing behind one? Currently, four out of ten Americans live in a place where the air is sometimes dangerous to breathe, thanks in part to smog from cars and trucks. Today, the Obama administration finalized cleaner tailpipe standards that will help us all breathe easier. Beginning in 2017, these cleaner tailpipe standards will require that refiners produce cleaner-burning, lower-sulfur gasoline, and that automakers use advanced pollution control technology on new cars. Although the impact of cleaner new cars will be felt over time, the cleaner gasoline will be used by all cars, old and new, and reduce pollution almost immediately. In the first year alone, smog-forming NOx emissions will be reduced by 260,000 tons. That's like taking 33 million cars off the road—nearly two out of every ten cars in the U.S."
Sunday Train: The Ends of Amtrak—by BruceMcF: "The core political compromise that created the Amtrak system was between the representatives of the large, densely populated metropolitan areas of the Northeast Corridor, middle sized urban centers that relied upon corridor trains to gain access to larger metropolitan centers, and those rural areas relying upon long distance passenger trains as an important part of their access to intercity transport. The model under which passenger rail service had been provided in much of the country was by mandating passenger rail service as a requirement for operating a railroad on a corridor, which meant that passenger rail service was effectively cross-subsidized by freight rail operations. However, after World War II, we embarked on our long project of providing massive subsidies to air transport and road transport, with substantial cross-subsidies from passenger to freight transport on our motorways laid on top of the overall subsidies to road transport, so subsidy-paying freight railroads that paid full cost plus property tax for their infrastructure were placed into competition with subsidy-receiving road freight that paid only a minority share of their largely property-tax-free infrastructure."
Eco-Philosophy, Eco-Essays & Eco-Poetry
Why We Should Give Ukraine Free Wind Turbines (& Why We Won't)—by TheGreenMiles: "We're spending $682 billion on fighter jets, bombs, and tanks that are virtually worthless in this situation and $75 billion more on spying that as The Rachel Maddow Show reports failed to warn us this crisis was coming. What if instead we spent just $500 billion on that stuff that's not helping us and spent the other $250 billion on hiring Americans to build wind turbines, then giving them to Ukraine and other vulnerable nations in the region below cost or free? What if, instead of sending troops, we sent workers to install them? Ukraine already has a burgeoning wind energy industry and has the potential to get 100% of its electricity from wind, solar and biomass energy. Our current enemy's muscle is reduced, our current allies' power grows. And unlike military aid, if those roles ever flip, Ukraine can't use those wind turbines to kill us."
A Little Perspective (& A Fact or Two) Goes A Long Way—by richturc125: "The good news loudly and frequently shared with us is that our energy/fossil fuel production has been on the increase in recent years, and that reserves exist in sufficient quantities to power all of our needs for decades to come. If it weren't for the facts, it would be the best possible news we could hope for. Touting the recent production increases without putting it in context in terms of historical trends offers a nice window to a much bigger scene. Overlooking the costs, quality issues, rapid depletion rates of what's now being relied upon, and the many related factors (not the least among them the environmental and water usage concerns required to sustain the recent production increases) offers storytellers a nice montage of other and more pleasing aspects to share. But those montages tell only a small part of the story, and have limited shelf lives. If not today, then soon enough, the realities about declining conventional crude oil supplies and all the issues surrounding what's required and what results from the efforts underway to find substitute sources will call for consideration and adaptation. Not the more pleasant side of the story, to be sure."
Miscellany

Facebook intends to buy a solar drone company to spread internet throughout the world
—by
HoundDog
: "TechCrunch reported Tuesday that according to anonymous sources, Facebook is in talks to buy a drone company in order to bring Internet access to people around the world who don't have it otherwise. The social network is one of the founding members of Internet.org, a group working to make the Internet accessible to the two-thirds of the world not connected. According to TechCrunch, Facebook is looking to spend $60 million on Titan Aerospace, which makes huge unmanned aerial vehicles (UAVs). One of Titan's UAVs, called the Solara 60, can stay in flight for around five years. Facebook plans to build 11,000 Solara 60s and use them to bring Internet access to Africa, according to TechCrunch. ..."
Sea Island: Cesspool in the Dunes
—by
hannah
: "Instead of naming their new subdivisions the Dune Cottages, the Ocean Forest Cottages and the Riverside Cottages and then running their Dune Avenue down the Sea Island Spit, where the Loggerhead Turtles nest and 144 species of birds come to rest, making reference to the sea of effluent on which their cottages sit would be more honest, but it wouldn't attract many new buyers for Sea Island Coastal Properties' million dollar lots, would it? Sea Island Subdivisions. And it probably wouldn't please the realtors trying to move the 29 extant mansions in the million dollar plus range. (For anyone looking to pay less for a house on a septic tank there are only four "Affordable Homes.") Certainly no-one ever mentions the need to accommodate tanks and leach fields under ground as the reason for all those expansive lawns and why sitting on an eight foot "high dune" is a boon, even though a hurricane tide will rise to thirteen. Sand is good for percolation, but an unmentionable. "What people don't know can't hurt them," or so the old saying goes, but there is evidence that the denizens of the marshlands don't thrive on septage. Marex, the University of Georgia's Marine Extension Service is even trying to prove it."