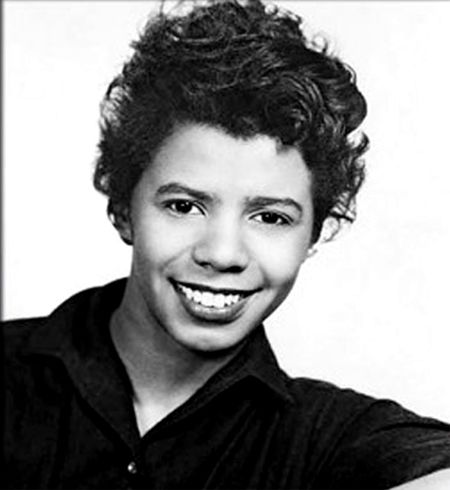 Raisin in the Sun: Lorraine Hansberry and a new revival
Commentary by Black Kos Editor Denise Oliver-Velez
Today is the anniversary of Lorraine Hansberry's drama, A Raisin in the Sun, which opened at the Barrymore Theatre in New York City on March 11th, 1959. Hansberry's "Raisin" was the first play written by a black woman to be performed on the Broadway stage.
I don't mean to imply here that Hansberry was the first black female playwright. For that history suggest you read "Their Place on the Stage: Black Women Playwrights in America" by Elizabeth Brown Guillory. Margaret Walker Alexander wrote in the foreword to Guillory's book:

Elizabeth Brown-Guillory has accomplished three major tasks in this very important and absorbing book. She has first of all given an historical overview of black women playwrights in this twentieth century; second, she has analyzed and assessed the works of three major examples: Alice Childress, Lorraine Hansberry, and Ntozake Shange; and third, she has given some objective thought to the general structure and criticism of drama as a whole, with particular emphasis on black drama.
...

It is good to remember that American drama has really come of age in the twentieth century, that plays on the American stage in the eighteenth and nineteenth centuries were really little more than glorified minstrels, farces, and melodramas. Eugene O'Neill is the first great name in the Hall of American Playwrights and following him there may be about a half dozen great names: Maxwell Anderson, Robert Sherwood, Edward Albee, Tennessee Williams, Arthur Miller, and Lillian Hellman. So it is not surprising that black theater in America had its real beginnings with the Harlem Renaissance, and in that famous group at least four women wrote plays. They were May Miller, Georgia Douglas Johnson, Alice Dunbar-Nelson, and Angelina Weld Grimke. Since Johnson was the most successful of these four, with her Plumes ( 1927) appearing off-Broadway, Brown-Guillory chooses her as her first example, showing the tradition out of which subsequent black women playwrights have come.
Hansberry, who was born May 19, 1930 in Chicago, died young, at age 35, on January 12, 1965, from pancreatic cancer. She was
eulogized
by many at her funeral in Harlem and the song "To Be Young, Gifted and Black" sung by Nina Simone, who was a close friend was composed in her memory.
We've written about Hansberry's life here at Black Kos in the past, exploring her family history and the role they played in housing desegregation.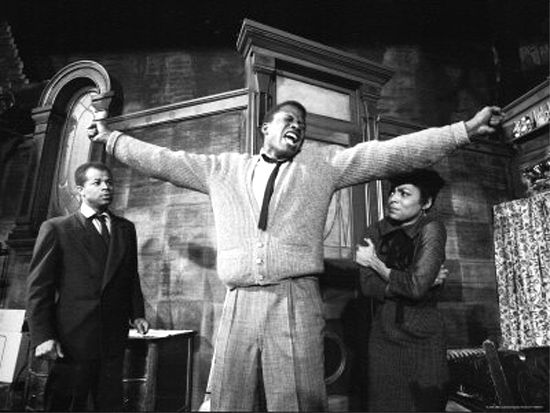 Many of you are too young to have seen the first production on Broadway, which starred Sidney Poitier, Ruby Dee, Claudia McNeil, Diana Sands, Ivan Dixon, Lonne Elder, John Fiedler and Ed Hall, but you may have seen the film in which most of the original Broadway cast starred in 1961.
Since the first production there have been numerous versions and revivals.
Now the newest hits the Broadway stage, scheduled to open with Denzel Washington in the starring role of Walter Younger.
Here's a clip of interviews with the cast:

)
ABC news host Robin Roberts interviewed Denzel on Good Morning America recently.
The show opens April 3, 2014 at the Ethel Barrymore Theater, where it opened originally. It is now in previews.
I'm going to scrape together my pennies and go.
~~~~~~~~~~~~~~~~~~~~~~~~~~~~~~~~~~~~~~~~~~~~~~~~~~~
News by dopper0189, Black Kos Managing Editor
~~~~~~~~~~~~~~~~~~~~~~~~~~~~~~~~~~~~~~~~~~~~~~~~~~~


~~~~~~~~~~~~~~~~~~~~~~~~~~~~~~~~~~~~~~~~~~~~~~~~~~~
For some reason it took Democratic leadership a long time to reach this conclusion. A Senate source says that African Americans are held to a double standard in the Senate confirmation process. The Root: Senate Aide: It's 'Impossible' to Get Obama's Black Nominees Past Senate Republicans.
~~~~~~~~~~~~~~~~~~~~~~~~~~~~~~~~~~~~~~~~~~~~~~~~~~~
On Wednesday the U.S. Senate voted 47-52 to reject President Barack Obama's nomination of former NAACP Legal Defense and Educational Fund attorney Debo Adegbile to head the Justice Department's Civil Rights Division—with seven Democrats joining Republicans to prevent the president's pick from moving forward.
Obama called it a "travesty based on wildly unfair character attacks."
But a senior Democratic Senate staffer was more blunt, calling Adegbile's treatment part of a "recurring pattern," and telling The Root that it has become clear that black nominees are being held to a different standard than white nominees.
"What I see here happening," he said, "is that for African-American nominees, the bar has been raised to such a high level that it's impossible for any African-American nominee to seemingly clear it with Republicans." The staffer cited the extraordinarily contentious confirmation proceedings for former Rep. Mel Watt (D-N.C.), now in charge of the Federal Housing Finance Agency; Jeh Johnson as the new secretary of homeland security; and Robert Wilkins, confirmed as a justice on the U.S. Court of Appeals for the D.C. Circuit, but said that Adegbile's confirmation process stands out as potentially the most egregious case of racial bias.
Shortly after Adegbile's nomination was officially dead, RH Reality Check's Jessica Mason Pieklo wrote that "racism is the best explanation" for why the confirmation failed. And one reason Adegbile's story is sparking allegations of a double standard is the explanations given by opponents of his nomination for why he was deemed unqualified for the post for which he was being considered.



Rep. Mel Watt (D-N.C.), now in charge of the Federal Housing Finance Agency; Jeh Johnson as the new secretary of homeland security; and Robert Wilkins justice on the U.S. Court of Appeals for the D.C. Circuit

~~~~~~~~~~~~~~~~~~~~~~~~~~~~~~~~~~~~~~~~~~~~~~~~~~~
Southern pews and pulpits weren't the only source of people power during the Civil Rights movement, cooperative economic enterprises played a large roll. Color Lines: How Co-ops Helped Produce Foot Soldiers for Civil Rights.
~~~~~~~~~~~~~~~~~~~~~~~~~~~~~~~~~~~~~~~~~~~~~~~~~~~
Southern pews and pulpits weren't the only source of people power during the long civil rights movement. So, too, were cooperative economic enterprises. These worker or consumer-owned alternatives to U.S. capitalism helped train and produce civil rights leaders from A. Philip Randolph to Ella Baker and Fannie Lou Hamer to sitting congressman John Lewis (D-Ga.). That historical link, between the civil rights fight and alternative economic self-help, is just one of the surprising nuggets unearthed by economist and community economic development expert Jessica Gordon Nembhard in her book out this May, "Collective Courage: A History of African-American Cooperative Economic Thought and Practice." Nembhard Gordon is a professor in Africana Studies at John Jay College in New York City. Very often the history of cooperative enterprise is the unwritten and undervalued story of marginalized people. She's already writing her next three books in her head and as with this one, invites everyone now learning about co-ops for the first time to hit her up if they suddenly realize, "Ohhhh! So that's what my grandmother was doing with the other women in the community."

First, what is cooperative economics and how early does this practice begin among African-Americans?
As early as the mid-1700s. I actually start the book with a mutual aid society in Philadelphia that came together to help members bury their dead. Mutual aid societies were formed by people who couldn't afford to do something important in life like bury their dead or take care of their sick. So each member would put in money, say $1 a year, and pool their resources so that they could bury their loved ones or, in another case, hire a nurse for a town that doesn't have one.
Cooperatives take many forms, from housing co-ops to consumer-owned groceries to worker-owned pig farming. There is no individual ownership. Rather, everyone is in it together and owns together. There're usually rules about how the money can be used and all members participate in regular study groups. That fosters democratic participation both in the co-op and the community. [And by the way,] those same people who formed that burial society later went on to found the African Methodist Episcopal church.


Opened in 1948 on one of the Carolina sea islands, the Progressive Club was a consumer co-op and credit union that also hosted the first Citizenship School to teach southern blacks how to qualify to vote. Photo: Facebook/Federation of Southern Cooperatives
~~~~~~~~~~~~~~~~~~~~~~~~~~~~~~~~~~~~~~~~~~~~~~~~~~~

~~~~~~~~~~~~~~~~~~~~~~~~~~~~~~~~~~~~~~~~~~~~~~~~~~~
Who Creates Drama At HBO? Huffington Post: Very Few Women Or People Of Color.
~~~~~~~~~~~~~~~~~~~~~~~~~~~~~~~~~~~~~~~~~~~~~~~~~~~
In the past month, the Internet has come alive with everything from Tumblr parodies to conspiracy theories and thoughtful examinations of "True Detective's" literary and philosophical underpinnings. And though the praise for stars Woody Harrelson and Matthew McConaughey has been almost unanimous, an intense debate has erupted around the show's depiction of nearly everyone who is not one of the two white detectives at its center.
The women -- the ones who aren't dead -- are clearly not the focus of the show. They're usually seen when they're arguing or sleeping with the men. Even critics who admire the show's strengths and aesthetic accomplishments recognize its limitations when it comes to its women, who represent a familiar array of cable-drama types: "crazy" mistresses, nameless strippers, randy hookups, disgruntled daughters, dismayed wives.
To a lesser extent, critics have also noted the spotty depiction of "True Detective's" non-white characters. Two African-American detectives questioning Marty Hart and Rust Cohle have had a fraction of the screen time of Harrelson and McConaughey's characters.
The debate around these issues has been necessary and illuminating, but it's a conversation that has become distressingly familiar. Similar complaints have been lodged against other high-profile and often acclaimed dramas such as "Breaking Bad," "Ray Donovan," "Mad Men," "Rescue Me," "The Newsroom," "Game of Thrones," "The Sopranos" and on and on.
Maybe it's time for a different conversation.
It might be useful to take a break from talking about what individual dramas are doing and talk instead about what HBO -- and other critically acclaimed TV outlets -- are not doing.
With one exception over the course of four decades, HBO has not aired an original one-hour drama series created by a woman.
With one exception over the course of four decades, HBO has not aired an original one-hour drama or dramatic miniseries creatively led at its debut by a person of color. That exception is more than 21 years old.


~~~~~~~~~~~~~~~~~~~~~~~~~~~~~~~~~~~~~~~~~~~~~~~~~~~

~~~~~~~~~~~~~~~~~~~~~~~~~~~~~~~~~~~~~~~~~~~~~~~~~~~
This is believed to be the first map of Africa, as a continent. Talking Point Memo: Artifacts #1: The First Map of the entire African continent.
~~~~~~~~~~~~~~~~~~~~~~~~~~~~~~~~~~~~~~~~~~~~~~~~~~~
This is believed to be the first map of Africa, as a continent. "Africa" was originally a Roman term for the region of modern Tunisia and the western portion of Libya. The Arabs later adopted a similar definition. But this is the first known map of the new concept of Africa as a continent stretching from North Africa down to a southern tip that could be rounded and from which you could then sail on to India and Asia.
The map is the work of Sebastian Munster (1489-1552), a professor of Hebrew at the University of Basel. This is mid-16th century, so going on 60 years after Europeans first rounded the Cape of Good Hope to Asia, though the Portuguese had been exploring the western coast of Africa a good deal longer.
This is a fascinating period in the history of European map-making since were then being strung together through an odd partnership between university academics and printers in Europe on the one hand and explorers and traders on the other, the former still partly hung up on ancient ideas on the shape and outlines of the world as well as theories about where certain things must be and the latter with real observational data about what they'd seen.
Not surprisingly, North Africa is fairly accurate and the key rivers in West Africa bear at least some resemblance to their true locations. Things get a good deal iffier about Central Africa and the scale of Subsaharan Africa. And there's a pretty serious Ethiopia fail. It's right over the one-eyed giants who live in Nigeria. When you consider the limited observational knowledge, extremely poor ability to measure distance, obstacles to communications and the fact that the key sea-faring powers treated all this information as state secrets, the degree of accuracy is fairly remarkable.


~~~~~~~~~~~~~~~~~~~~~~~~~~~~~~~~~~~~~~~~~~~~~~~~~
Find out when it launched, and what pressing concern led to its demise. The Root: What Was the 1st Black American Newspaper?
~~~~~~~~~~~~~~~~~~~~~~~~~~~~~~~~~~~~~~~~~~~~~~~~~
But did you ever wonder what the name of the very first black newspaper in the United States was—where it was founded, by whom,and why? The answer, for your next water-cooler conversation, is found on the other side of Emancipation, in fact, long before the Civil War, at a time when the nation was stretching its geographic limits westward. In that expansion, of course, it brought the institution of chattel slavery, and the future of free black people remained a matter of fierce debate. To paraphrase Hamlet: To colonize or not to colonize the freed slaves—would the country force them to return to Africa or allow them to remain in the States?—that was the question. The name of the first black newspaper published in America, appropriately enough, was Freedom's Journal, and its first issue rolled off the press in March 1827.
The paper's founding editors—senior and junior, respectively—were the free black men Samuel Cornish and John Russwurm. A mulatto born free in Delaware in 1795, Cornish was also a trained minister who had studied in Philadelphia, did missionary work with slaves in Maryland and established the first black Presbyterian church in New York City In his priceless new study, The Problem of Slavery in the Age of Emancipation (2014), historian David Brion Davis calls Cornish "the most important black journalist before Frederick Douglass."
Russwurm was a Jamaican native born free in 1799 to a white father and black mother. After moving with his father to Canada, then to Maine, Russwurm studied at Bowdoin College as a contemporary of Nathaniel Hawthorne and Henry Wadsworth Longfellow. In 1826, Russwurm became only the third African-American college graduate in this country. Briefly, he considered becoming a doctor and moving to the black nation of Haiti, or accepting an offer to work as a free black émigré for the American Colonization Society's new effort to repatriate freed slaves to Liberia.
Instead, Russwurm met Cornish in New York City, and, like the fateful meeting of the newspaper men whom the actors Orson Welles and Joseph Cotton played in Citizen Kane, the rest is history—black history. In March 1827, Davis tells us, Russwurm, Cornish and other free black leaders conceived of creating the first black newspaper. It happened in the New York home of Boston Crummell, an ex-slave and the father of Alexander Crummell, the first African-American graduate of the University of Cambridge, future black missionary, scholar and founder in 1897 of the American Negro Academy.


Freedom's Journal, March 30, 1827
THE FREEDOM JOURNAL
~~~~~~~~~~~~~~~~~~~~~~~~~~~~~~~~~~~~~~~~~~~~~~~~~~~~~~~~~~
Voices and Soul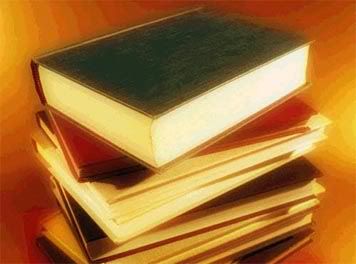 by Justice Putnam
Black Kos Poetry Editor
Though we know Life is precious, its colors and smells, the flutter of a lover's eyelash on the cheek, are sometimes taken for granted. But when time and existence are telescoped into minutes left; nothing is left unexamined. Audre Lorde chronicled her fight with cancer, not as a survivor, or of the defeated; but with the sweet embrace of Dream. Life is not limited to what we can touch and kiss, it also includes all that we can imagine. It is the poignant tragedy of losing that imagination that makes Life precious. It is the knowing that these silken threads that tie us so very fast to life are also very fragile. It is the knowing that when we close our eyes for the last time, we are...
Never To Dream Of Spiders

Time collapses between the lips of strangers
my days collapse into a hollow tube
soon implodes against now
like an iron wall
my eyes are blocked with rubble
a smear of perspectives
blurring each horizon
in the breathless precision of silence
One word is made.

Once the renegade flesh was gone
fall air lay against my face
sharp and blue as a needle
but the rain fell through October
and death lay a condemnation
within my blood.

The smell of your neck in August
a fine gold wire bejeweling war
all the rest lies
illusive as a farmhouse
on the other side of a valley
vanishing in the afternoon.

Day three day four day ten
the seventh step
a veiled door leading to my golden
anniversary
flameproofed free-paper shredded
in the teeth of a pillaging dog
never to dream of spiders
and when they turned the hoses upon me
a burst of light.

-- Audre Lorde
~~~~~~~~~~~~~~~~~~~~~~~~~~~~~~~~~~~~~~~~~~~~~~~~~~~~~~~~~~
Welcome to the Black Kos Community Front Porch