Sen. Barbara Boxer, one of the leaders of the Senate Climate Action Task Force, and
several of her colleagues, had—by 11:30 PM ET—urged their colleagues to wake up to
climate change during an all-night session Monday.
Democratic Sens. Barbara Boxer of California, Sheldon Whitehouse of Rhode Island and Brian Schatz of Hawai'i organized an all-night Senate talkathon about climate change. Twenty-six Democrats and the Senate's two independents were slated to speak through Monday evening and Tuesday morning. As Night Owls was posted, they had nine and a half hours to go. You can watch the speeches
here
. You can also follow the event at the hashtag #up4climate at Twitter.
Climate change impacts every single American and the entire planet - we cannot afford to give up on American leadership here. #Up4Climate
— @brianschatz
Good to see that @SenatorLeahy is #up4climate and seriously down on the KXL pipeline
http://t.co/...
— @billmckibben
It's time to act. We must solve the climate crisis. I stand with @brianschatz @SenWhitehouse & all the Senators who are #Up4Climate!
— @algore
.@SenatorLeahy #Up4Climate: "We must stand up to our addiction to fossil fuels and fight back against these threats"
http://t.co/...
— @climatebrad
Check out
http://t.co/...
effort by @SenWhitehouse & others to raise #ClimateChange awareness... #Up4Climate
— @MichaelEMann
No one who is serious about reversing global warming could support the #KeystoneXL pipeline. #Up4Climate
http://t.co/...
— @SenSanders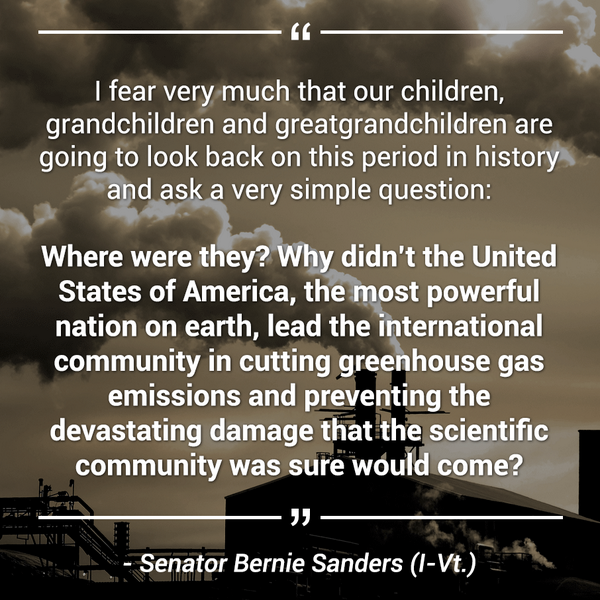 ---
Blast from the Past. At Daily Kos on this date in 2011—Wisconsin legislator files complaint over Walker's stealthy union-busting vote:
Madison's Cap Times:

Assembly Minority Leader Peter Barca, D-Kenosha, filed a complaint Thursday morning with the Dane County district attorney charging that the Joint Conference Committee that convened at 6 p.m. Wednesday and passed an amended version of Gov. Scott Walker's budget repair bill is in violation of the open meetings law.

Earlier, former Attorney General Peg Lautenschlager, who now represents AFSCME, said it was "clear...on it's face" that the conference committee meeting was violated Wisconsin's open meetings law which requires twenty-four hours public notice. The meeting last night was held after less than two hours of notice, far short of the statutory requirement. Even if courts conclude that the meeting was held in violation of the law, it isn't a guarantee that their action will be voided. But at the very least, it gives opponents of the legislation a cause of action to keep the the fight against the legislation alive even as recall efforts pick up steam.
---
The military has billions of dollars' worth of secret projects it doesn't want you to know about. Here they are:
http://t.co/...
— @thedailybeast
---
On
today's Kagro in the Morning show
,
Greg Dworkin
brings us "4 Myths About Daylight Saving Time," and new data on the drop in the numbers of uninsured. Team 26's latest Ride on Washington is underway, a few wrap-up pieces on CPAC, and Kevin Drum's "George Bush Lost an Entire Generation for the Republican Party." Zaid Jilani's illuminating piece, "How Working in Washington Taught Me We're All A Little Like RT America." George Zimmerman's peddling autographs at gun shows. Ian Millhiser on what a legit "religious liberty" claim really looks like. Galt Lake City? A private SLC neighborhood wants the city to take over maintaining their streets.
---