When I prepared my carefully curated diary for New Year's Day, I found myself in a quandary when it came to the late (and sorely missed) Lou Reed. This is what I wrote then:
I wanted to give you solo Lou Reed, because that's really how he was most famous. Solo Lou Reed gives you two alternative songs. One of them requires a full diary in itself to explain who the people are and to contextualize the Andy Warhol circle (I think I'll take a stab at it later in 2014), and when I listened to the other alternative I realized I didn't like it.
Well, I didn't think. There are THREE alternative songs, and I should have given you
Perfect Day
instead of something from the Velvet Underground catalog, because I STILL don't like
Sweet Jane
. But tonight is later in 2014, and we're going to take a walk on the wild side.
After a word from our sponsor.
Top Comments recognizes the previous day's Top Mojo and strives to promote each day's outstanding comments through nominations made by Kossacks like you. Please send comments (before 9:30pm ET) by email to topcomments@gmail.com or by our KosMail message board.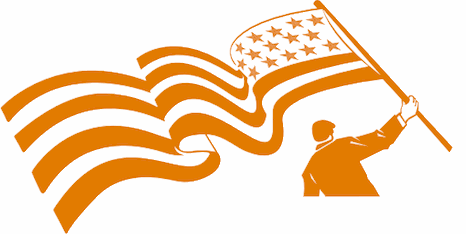 Make sure that you include the direct link to the comment (the URL), which is available by clicking on that comment's date/time. Please let us know your Daily Kos user name if you use email so we can credit you properly. If you send a writeup with the link, we can include that as well. The diarist poster reserves the right to edit all content.
Please come in. You're invited to make yourself at home! Join us beneath the doodle...
Yes. Drag. Long tradition of that in this country, at least in this century. An important book on Los Angeles cultural history (which derailed a crusade of mine to call what was going on in some circles here during the 1920s as "cosmopolitan") defines the Silver Lake neighborhood as "Bohemian" in part because Julian Eltinge lived there. Now, of course, RuPaul's Drag Race is in its sixth season and it's having all-star shows the same way Project Runway does. The question with drag is how mainstream is it. With Warhol, it appears more to have been performance art that he arrived at when a man who was living as a woman was brought into his orbit.
About that orbit. Everything that you might ever have heard or believed about the Factory and its randomness is absolutely true. The chronology is interesting and it explains why Lou Reed might have written this song. From Popism: The Warhol Sixties:
As '65 turned into '66 the big new interest at the Factory was a group of musicians that called themselves the Velvet Underground -snip - where we first became aware of how fabulous and demented their act was at the Cafe Bizarre on West 3rd Street -- "On Go-Go Street for nine bucks a night," as Lou Reed, the sort of lead Velvet, put it.
The Velvets (as Warhol always referred to them) became the house band at the Factory, and Warhol designed an album cover for them.
Warhol even "fixed" Nico up with the Velvets. For the characters in the song, you learn a LOT about Candy and Jackie, who entered Warhol's orbit in August 1967, and some things about Joe, but almost nothing about Holly or Sugar Plum Fairy.
As for Lou? Simple. He wanted to write a song -- a gay song -- about the Factory. This is it. It was released in November 1972 and it got HEAVY radio airplay, peaking at #16 on the Billboard singles chart early in 1973.
The New York Times tells a nicely disciplined story (which I found on a google search at 6:09 PM today). It's about the evanescence of celebrity. Mine is a little messier. Incidentally, I've used the lyrics to lead into each character in the song.

Holly came from Miami F.L.A.
Hitch-hiked her way across the U.S.A.
Plucked her eyebrows on the way
Shaved her legs and then he was a she
She said, hey babe, take a walk on the wild side,
Said, hey honey, take a walk on the wild side.
Holly Woodlawn, nee Haraldo Santiago Franceschi Rodriguez Danhakl. Born in Puerto Rico in 1946, still performing,
with an extensive IMDB page
. Starred in Paul Morrissey's first movie for Andy Warhol,
Trash
(1970), and George Cukor lobbied for her to be nominated for an Academy Award for the performance. Still acting, published
a memoir in 1992
, and was hired by the producers of
Tootsie
to coach Dustin Hoffman. Then
and now:
Candy came from out on the island,
In the backroom she was everybody's darling,
But she never lost her head
Even when she was giving head
She says, hey baby, take a walk on the wild side
Said, hey babe, take a walk on the wild side
And the colored girls go,

Doo doo doo doo doo doo doo doo doo
Doo doo doo doo doo doo doo doo doo
Doo doo doo doo doo doo doo doo doo
Doo doo doo doo doo doo doo doo doo
Doo doo doo doo doo doo doo doo doo
Doo doo doo doo doo doo doo doo doo
Doo doo doo doo doo doo doo doo doo doo
Ah, Candy. Nee Jimmy Slattery, 1944. I'll let Warhol do some of this:
On a hot afternoon during that Love Summer of '67, Fred and I were walking around the West Village - snip- Walking just ahead of us was a boy about nineteen or twenty with wispy Beatle bangs and next to him was a tall sensational blonde drag queen in very high heels and a sundress that she made sure had one strap falling onto her upper arm.
That was Candy (the boy was Jackie Curtis). They both became fixtures at the Factory, and I get to play another song for you because Mick Jagger wrote a song about her and her girl friend Taffy (a drag queen) that's one of my favorites.
)
Candy died of cancer in 1974. There is of course a tribute website, but I'd like to pay my own tribute to the part she played in Flesh. Today, we'd recognize her as a trans woman, not as a drag queen.
Little Joe never once gave it away
Everybody had to pay and pay
A hustle here and a hustle there
New York City is the place where they said:
Hey babe, take a walk on the wild side
I said hey Joe, take a walk on the wild side
That would be Joe Dallesandro. Here's Warhol again:
We'd met Joe Dallesandro when he wandered by mistake into the apartment in the Village where we were shooting a reel for Loves of Ondine -- he was on his way to visit somebody in another apartment in the building. But when we saw the reel with him in it developed, he turned out to have a screen look and a hot-cold personality that Paul got very excited about.
Joe did a few films for Warhol and then went on to a career
that warrants an IMDb page
. There's also a page at
Interview
magazine that tries to say "hustler" was just a role he was playing:
I knew Joe at Warhol's Factory, where, between films, he'd answer phones and sort of lurk menacingly in case Andy felt insecure. He was a hip but quiet guy with a twinkle in his eye. I always thought Joe had it together on an inscrutable, deep level. He was definitely mysterious. And he had obviously been around. In Flesh, he played a male hustler, and Lou Reed was talking about Joe when he sang "Little Joe never once gave it away/Everybody had to pay and pay . . ." But if Joe was ever really a hustler, he hustled well enough to make it as a movie star who, according to John Waters, "forever changed male sexuality in cinema."
Well, okay, I guess. Joe in
Flesh
.
Sugar Plum Fairy came and hit the streets
Lookin' for soul food and a place to eat
Went to the ApolloYou should have seen him go, go, go
They said, hey Sugar, take a walk on the wild side
I said, hey babe, take a walk on the wild side, alright, huh
This is the actor Joe Campbell, who starred in a Warhol film called
My Hustler
playing a character called "Sugar Plum Fairy." Warhol describes him as a friend of an acquaintance, so I'm not sure how Lou knew him except in the everybody knows everyone way a place like the Factory would cultivate. Interestingly, the image is from a tribute page for Harvey Milk, speaking of everyone knowing everyone.
Jackie is just speeding away
Thought she was James Dean for a day
Then I guess she had to crash
Valium would have helped that bash
She said, hey babe, take a walk on the wild side
I said, hey honey, take a walk on the wild side
And the colored girls say

Doo doo doo doo doo doo doo doo doo
Doo doo doo doo doo doo doo doo doo
Doo doo doo doo doo doo doo doo doo
Doo doo doo doo doo doo doo doo doo
Doo doo doo doo doo doo doo doo doo
Doo doo doo doo doo doo doo doo doo
Doo doo doo doo doo doo doo doo doo doo
Nee John Curtis Holder, Jr., born 1947, died of a heroin overdose 1985. Actor, playwright, multitalented, and here's
The Pop-Up Museum of Queer History
on Jackie
because
:
The brilliance of Jackie Curtis wasn't just that he was sexually outrageous, or wickedly clever, or terribly high on speed. (Though yes, he was all those things.) It was that, in an era when every drag queen wanted to be Miss Sacramento 1963, Curtis wasn't interested in passing or realness. Smeared make-up, ripped dresses, stubble, and louche — louche! — behavior. The late Warhol superstar was a first, and everyone from David Bowie to Courtney Love and Ke$ha ought to be paying him royalties — and probably to Holly Woodlawn while they've got out those checkbooks.
This is Jackie, doing realness.
I LOVE cultural history, even when it gets a little messy like this did. Thank you, Top Comments family, for indulging me.
And now for the stuff that makes this Top Comments:

TOP COMMENTS, March 12, 2014: Thanks to tonight's Top Comments contributors! Let us hear from YOU when you find that proficient comment.
From ban nock:
Gustogirl8 hit on one of the main themes I was trying to communicate in my post and articulated it well.
From
Meteor Blades
:
rocksout makes an incisive comment in Jed Lewison's diary about Ben Carson's latest inanity.
From your diarist,
Dave in Northridge
:
thankgodforairamerica gets off a nifty little pun in bruinkid's diary about John Stewart's evisceration of Andrew Napolitano on the air.
TOP MOJO, March 11, 2014
(excluding Tip Jars and first comments):
1) not to mention by david mizner — 128
2) I'm not a lawyer, but . . . by Dave in Northridge — 118
3) I don't want her to suffer and die. by Hesiod — 114
4) Watching this unfold by karmsy — 113
5) The worst part about Cuomo is by Stephen Wolf — 111
6) WTF!! by JoanMar — 101
7) I'll repost this here, by AnnetteK — 100
8) Convert her! by HeyMikey — 99
9) I remember how cruel kids can be by miracle11 — 95
10) The Senate committee can declassify it by david mizner — 93
11) What is Gary Peters doing? by Hesiod — 83
12) The Detroit News... by Eclectablog — 82
13) My guess, as a lawyer, is that by litigatormom — 78
14) According to that article by Richard Lyon — 78
15) This is important because DiFi has been by jrooth — 74
16) Yeah by david mizner — 73
17) Limiting early voting only in the cities is sure by zenbassoon — 73
18) So, does this mean we can finally put Clapper by gerrilea — 72
19) I doubt whether Clapper did this without... by bobswern — 72
20) Double double toil and trouble by ArtsBoz — 71
21) A Lie Can Drive 20 Million Wingers to a Midterm by Gooserock — 70
22) Yes Dad will have rights & obligations after birth by nutmegan — 69
23) North Ikea. LOL. (nt) by Rikon Snow — 65
24) The other possibility by litigatormom — 65
25) Living in a conservative, affluent area.... by Mostserene1 — 64
26) The Detroit News ??? by marvyt — 64
27) to me, government does not have rights by hodor2 — 63
28) A woman giving birth is a very vulnerable person by GreenMother — 61
29) We are on eggshells around my in-laws by catwho — 61
30) Fire burn and cauldron bubble by ArtsBoz — 60
31) I often say something like... by wesmorgan1 — 60
32) We have a FOR-PROFIT prison by Einsteinia — 60
33) Amen!!! Conservatives are used to "nice" liberals by adigal — 60
For an explanation of How Top Mojo Works, see
mik
's
FAQing Top Mojo
TOP PHOTOS, March 11, 2014: Enjoy jotter's wonderful PictureQuilt below. Just click on the picture and it will magically take you to the comment that features that photo. Have fun, Kossacks!