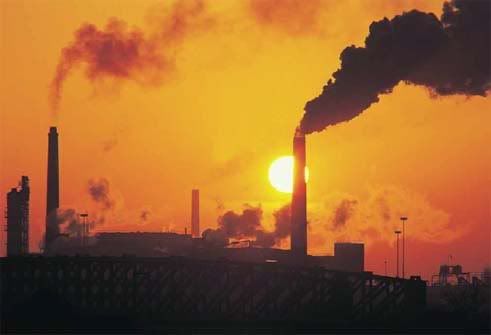 That's a collective "we," not meant to single out or even suggest any individual, although it is individuals who do the thinking and acting in this world. "We" doesn't mean me and it doesn't mean you. It may mean the list of contacts programmed into your I-phone, or whoever lives in those thousands upon thousands of houses you notice when you fly over just about anyplace in the country. In purely physical terms it's the vast, impenetrable gathering of electrical and chemical impulses that pass through the space inside our bodies, merging and bouncing into the orbit of someone else's idea of "we."
Or maybe the "we" really is us, after all, viewed in the scornful light of hindsight.
An elegy is a sad poem we write after someone dies.

In literature, an elegy (from the Greek word for "lament") is a mournful, melancholic or plaintive poem, especially a funeral song or a lament for the dead.
-----
Driving home I have little more to deal with than the myriad potholes that have plagued our local roads and will require hundreds of thousands of local tax dollars to patch. The trees that have crashed into the street (one guy, a local doctor, suffered permanent brain damage when a large branch fell on his head. He was trying to help a neighbor remove another branch that had fallen on the roof of his car). These from staggeringly low temperatures and a constant, highly abnormal barrage of snowfalls that have pillaged the Northeast, including the Philadelphia suburbs, throughout this winter.
I'm wholly removed from the farmer outside of Fresno, waiting desperately for the faintest hint of rain. I don't live in a North Jersey beach town or next to a stream in Colorado. My personal loss at this point is limited to a painful but not dire bill for electricity and gas heat, two things that are necessary to keep myself and my family alive. And the time I miss from work when the trains stop functioning.
But Wednesday was 60 degrees. Thursday it dropped to 18. Tomorrow it will be in the 50's. Then on Monday, another six inches of snow is forecast. All in all, just weird, abnormal.
I have to dress in layers for my son's first baseball practice.

Out of the way, it's a busy day
I've got things on my mind
Roger Waters, "Us and Them."
-----
There is the scientific and ideological language for what is happening to the weather, but there are hardly any intimate words. Is that surprising? People in mourning tend to use euphemism; likewise the guilty and ashamed. The most melancholy of all the euphemisms: "The new normal." "It's the new normal," I think, as a beloved pear tree, half-drowned, loses its grip on the earth and falls over. The train line to Cornwall washes away—the new normal. We can't even say the word "abnormal" to each other out loud: it reminds us of what came before.
Zadie Smith
is a British writer, one of the most critically praised of the past twenty years. Her novel,
White Teeth
, was listed in Time Magazine's "Best 100 English Language Novels from 1923-2005." It's a satirical take about new immigrants from India and Bangladesh colliding with British culture in their newly adopted homeland. She's a tenured professor at NYU, a highly regarded essayist, whom the
Guardian
called the "first publishing sensation of the millenium."
She wrote "Elegy For A Country's Seasons" for this year's Spring issue of the New York Review of Books. The country she writes about is England, but that's a fact notable only in passing. It's the U.S. she's writing about. And France. And China. And Ethiopia. We're all going down the same road, just at different speeds.

It's amazing the side roads you can will yourself down to avoid the four-lane motorway ahead... The weather has changed, is changing, and with it so many seemingly small things—quite apart from train tracks and houses, livelihoods and actual lives—are being lost.
The "small things" are the things we grew up taking for granted, like stepping over honeybees in the grass, like knowing when the crops and flowers would appear, like walking through a light spring rain without preparing for a two-day torrent. Smith, obviously aware of the subtle change all around her, doesn't so much wade into the climate change "debate," but proceeds instead to drain the entire pool. What she finds most disturbing are those ("we," in fact) who have, without realizing it, substituted the drama of debate about "belief" in climate change for actual action.
Although many harsh words are said about the childlike response of the public to the coming emergency, the response doesn't seem to me very surprising, either. It's hard to keep apocalypse consistently in mind, especially if you want to get out of bed in the morning. What's missing from the account is how much of our reaction is emotional.
Thus the insistence that the science underlying climate change must be either "believed" or "denied," while the evidence continues to intrude before our eyes like the rude guest that refuses to leave. She cites the example how the recent "polar vortex" ignited a whole new cycle of ultimately worthless 'debate," a happy luxury enjoyed by those large wealthy nations who haven't seen their coasts eroding and their living space and farmland increasingly claimed by the sea. But there is a sad, human component to all of this insistence on "belief" or "denial:"
Belief usually has an emotional component; it's desire, disguised. Of course, on the part of our leaders much of the politicization is cynical bad faith, and economically motivated, but down here on the ground, the desire for innocence is what's driving us. For both "sides" are full of guilt, full of self-disgust—what Martin Amis once called "species shame"—and we project it outward. This is what fuels the petty fury of our debates, even in the midst of crisis.
This shouldn't be mistaken for "false equivalency." While a response to climate change that didn't implicate an emotional reaction might (for example) simply acknowledge greed and self-interest as motivating factors, what is substituted instead is a knee-jerk ultimatum--
-belief
o
r denial
--that Smith attributes to an inability on both sides to grasp the magnitude of the catastrophe. And this has become the default setting. She believes that is because the fact of a constant, livable climate is ingrained within the human species and its complete and total refutation is something we may not be equipped to deal with on a rational basis:
The climate was one of those facts. We did not think it could change. That is, we always knew we could do a great deal of damage to this planet, but even the most hubristic among us had not imagined we would ever be able to fundamentally change its rhythms and character, just as a child who has screamed all day at her father still does not expect to see him lie down on the kitchen floor and weep.
So the warnings continue to sound, and we are told that "by 2050" or by "2025" the meaning of all this will become apparent to us, that our grandchildren will look back and ask us what the hell we were thinking when the drought and storms of 2013-14 hit us. The critical event is always cast well into the future. Smith is unsparing:
Sometimes the global, repetitive nature of this elegy is so exhaustively sad—and so divorced from any attempts at meaningful action—that you can't fail to detect in the elegists a fatalist liberal consciousness that has, when you get right down to it, as much of a perverse desire for the apocalypse as the evangelicals we supposedly scorn.
The problem is that in the end it will only be when the crisis affects us personally that we will be moved to act, rather than insist on "belief" or "denial." When enough beachfront property is wiped out. When the insects become different and unbearable. When the fresh water supply runs dry and can't be shipped in. When the electrical grid breaks down. Whenever it is long past the time all of this could have been prevented.
Meanwhile, the small things continue to slip away, day by day.