Greetings!

and welcome to an extra quick edition of Marko's Fuzzy Friday Open Thread for the Street Prophets group. A certain Favorite Female of mine would like to steal the computer to watch "Pride and Prejudice" so I'll just share an update with you regarding what's on my drawing table this week and ask you a question...

I like to listen to podcasts while I draw. Video is too distracting but podcasts and online radio seem to allow my ears to play while my eyes concentrate on my drawing.

Other than a couple dozen pages of sketches, thumbnail page layouts, character studies and so on for a graphic novel I'm slowly beginning to create I found some time to work on my meticulously crosshatched croquil (crow-quill) dragon drawing.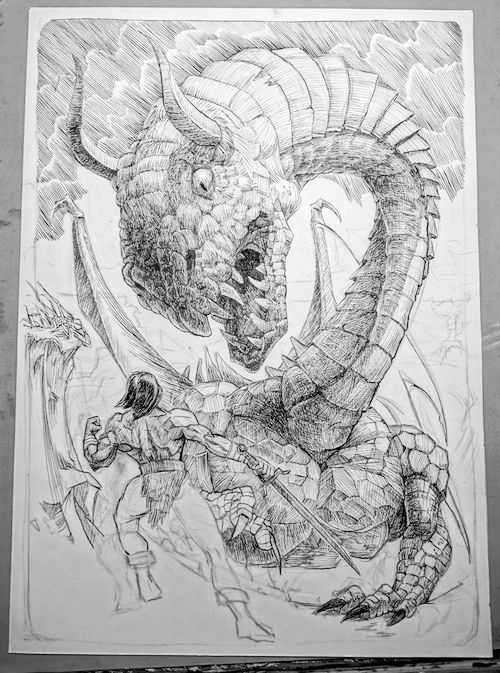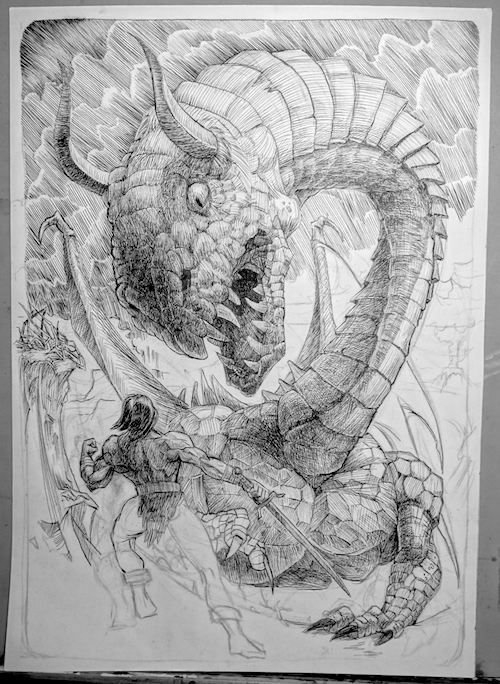 All that fiddly line work while listening to:
The Dead Authors Podcast
This American Life
Wait, Wait... Don't Tell Me!
How to do Everything
And there are a few others that I wander off to occasionally, like BBC Radio 4 and Daily Kos Radio.
And then there's...
Fresh Air
WTF with Marc Maron Podcast
...which I tend to binge on and then forget about for a few months.
Do you listen to any podcasts? online radio? any of that vast realm of streaming audio content out there caught in the interwebs?