For thousands of years humans have been making representations of the human form. Today, most museums will have a collection of sculptures depicting the human form. What follows are some photographs of human sculptures which I recently encountered in the Portland (Oregon) Art Museum.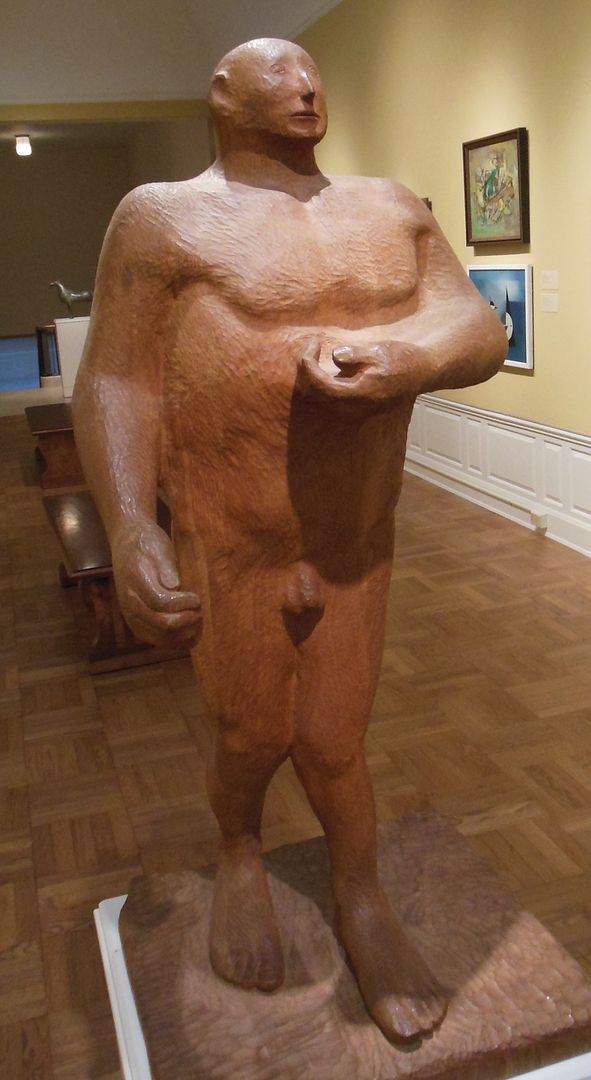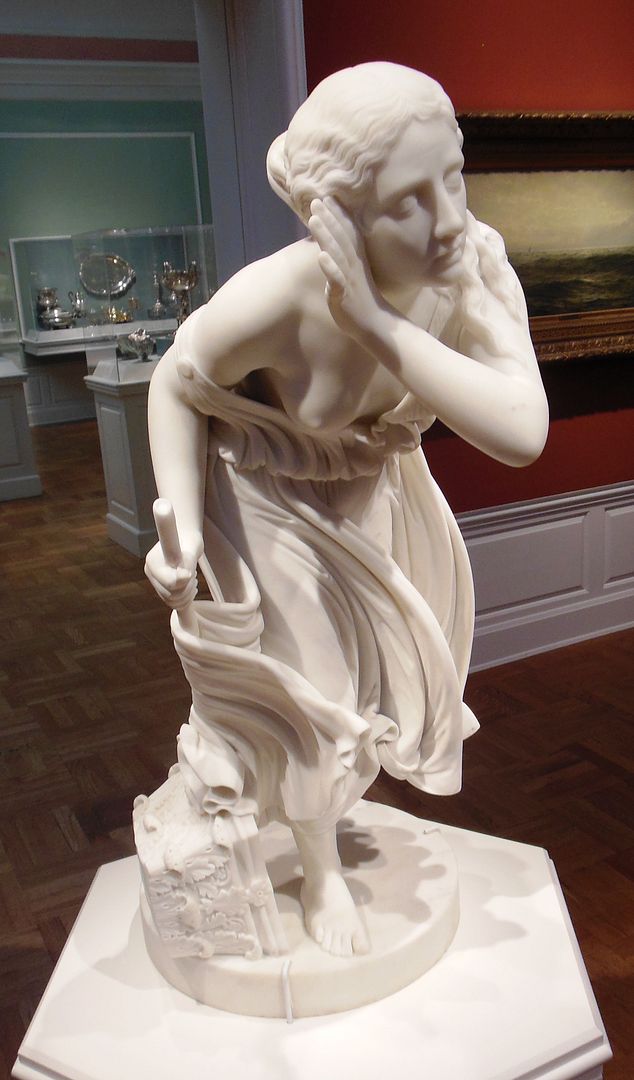 Shown above is a marble by American artist Randolph Rogers (1825-1892).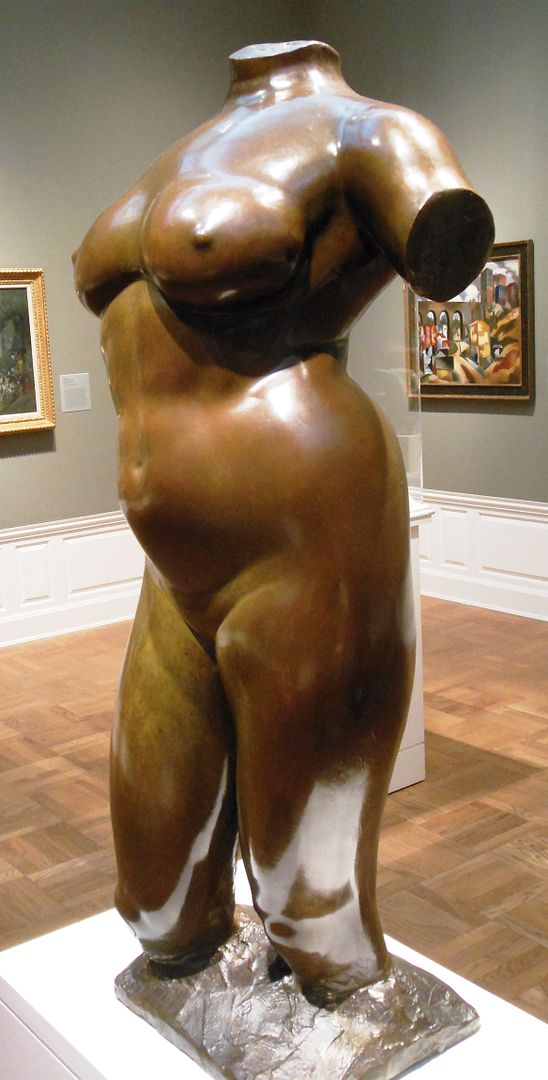 Shown above is Torso of Elevation by Gaston Lachaise (1882-1935). The inspiration for this work was Isabel Dutaud Nagle, the sculptor's wife.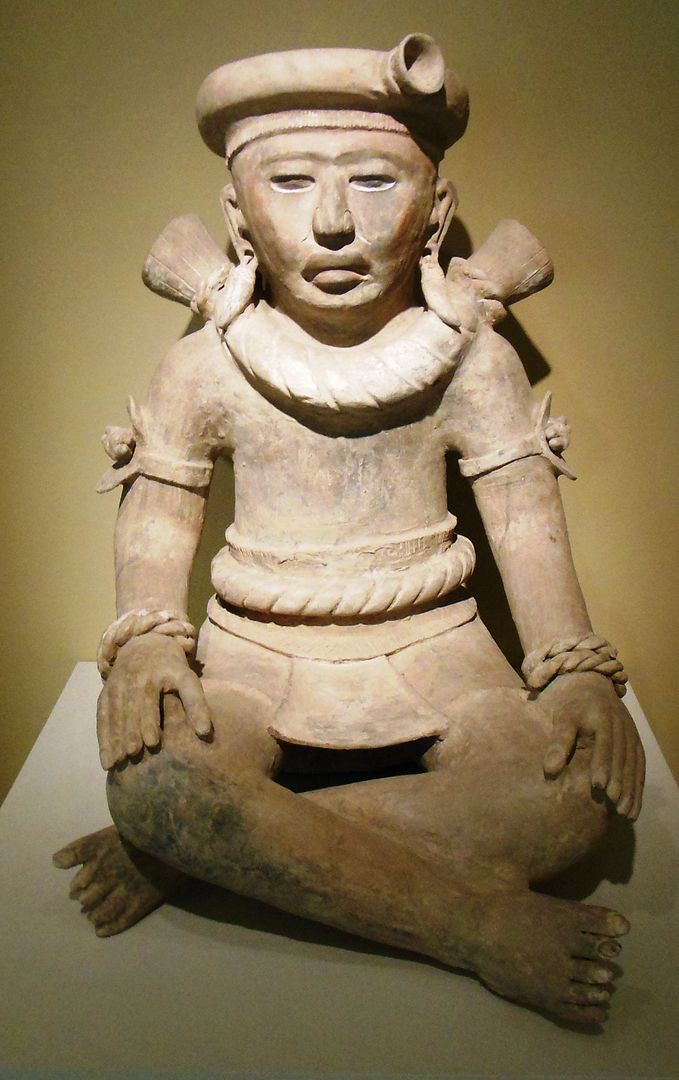 The seated ceramic figures shown above are from Veracruz, Mexico. It dates between 800 and 1200 CE.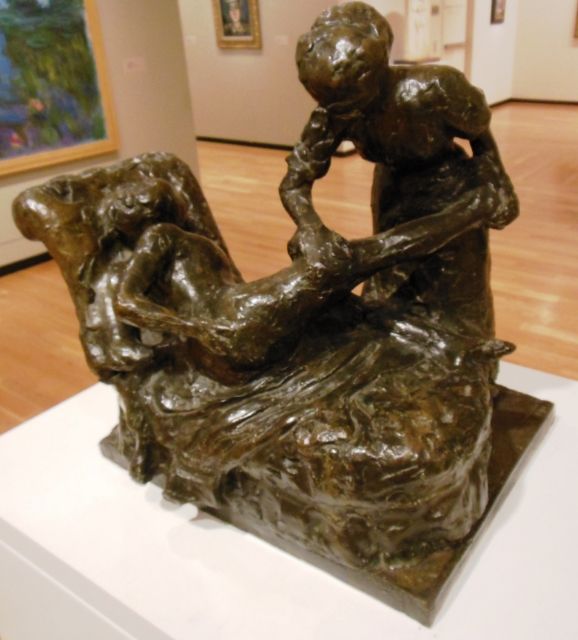 Shown above is a bronze by German sculptor Wilhelm Lehmbruck (1881-1919)

The bronze shown above is by German artist Gerhard Marcks (1889-1981).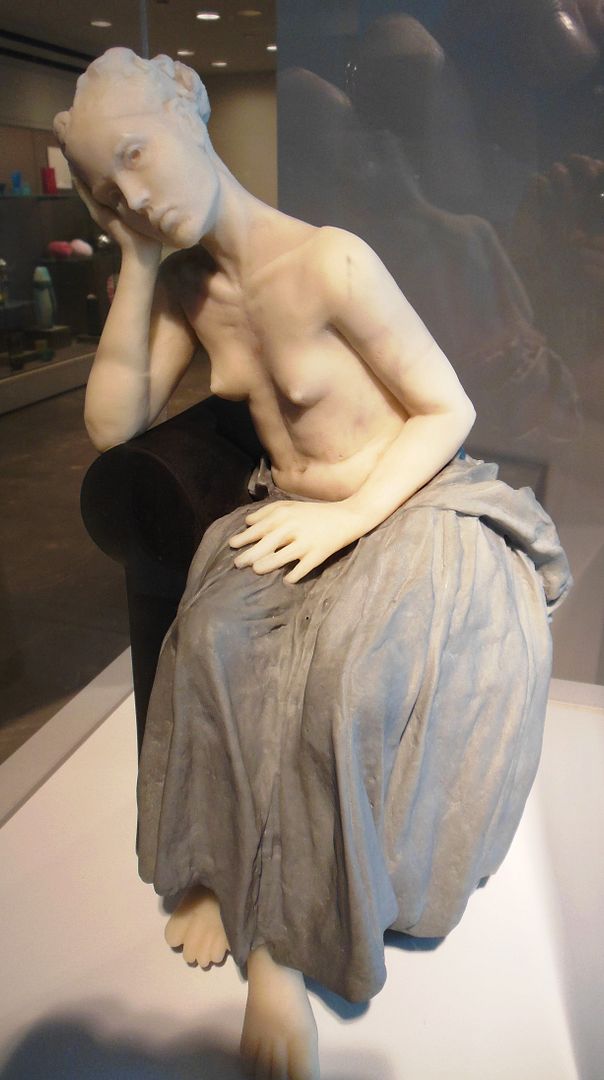 The kilncast glass sculpture shown above was created by American artist Nicolas Africano in 2008.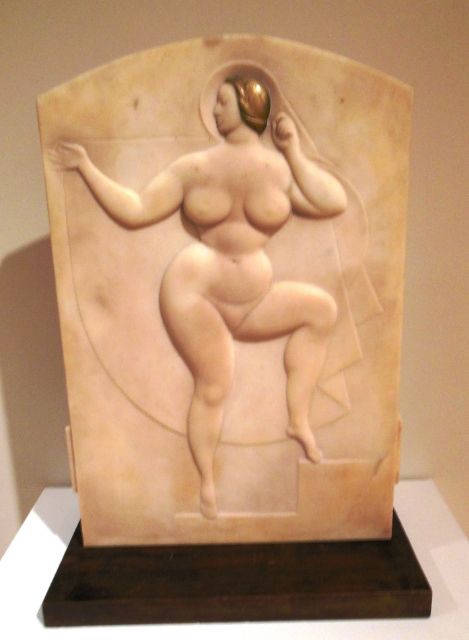 The marble shown above was done by Gaston Lachaise in 1918.
Shown above is Cree Man Standing by Glenn LaFontaine.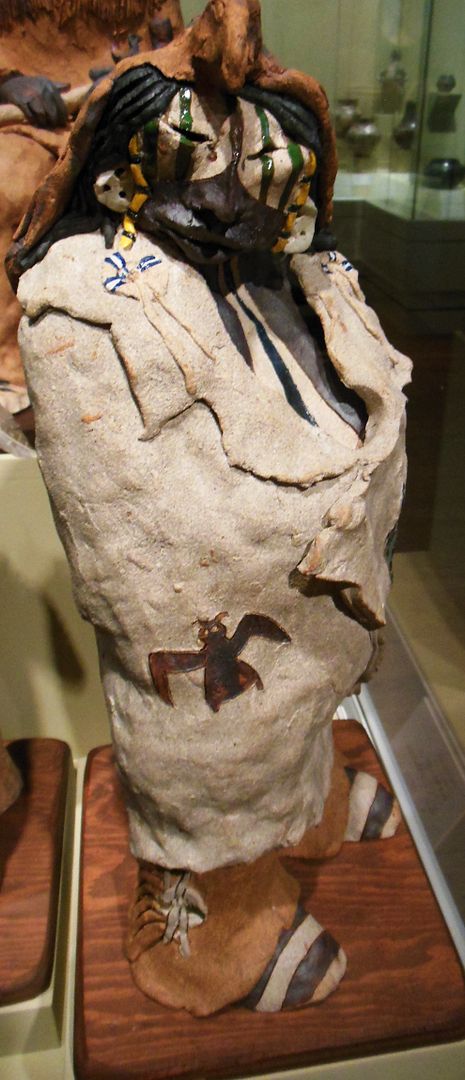 Shown above is Eagle Plume by Glenn LaFontaine.
Shown above is Duck Pipe by Glenn LaFontaine.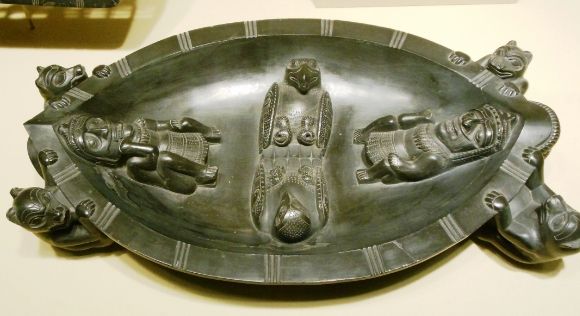 Shown above is an argillite Haida platter from the late nineteenth-century.
Shown above is Drum Dancer by Inuit artist Adjangajuk Shaa. This was created in 2000.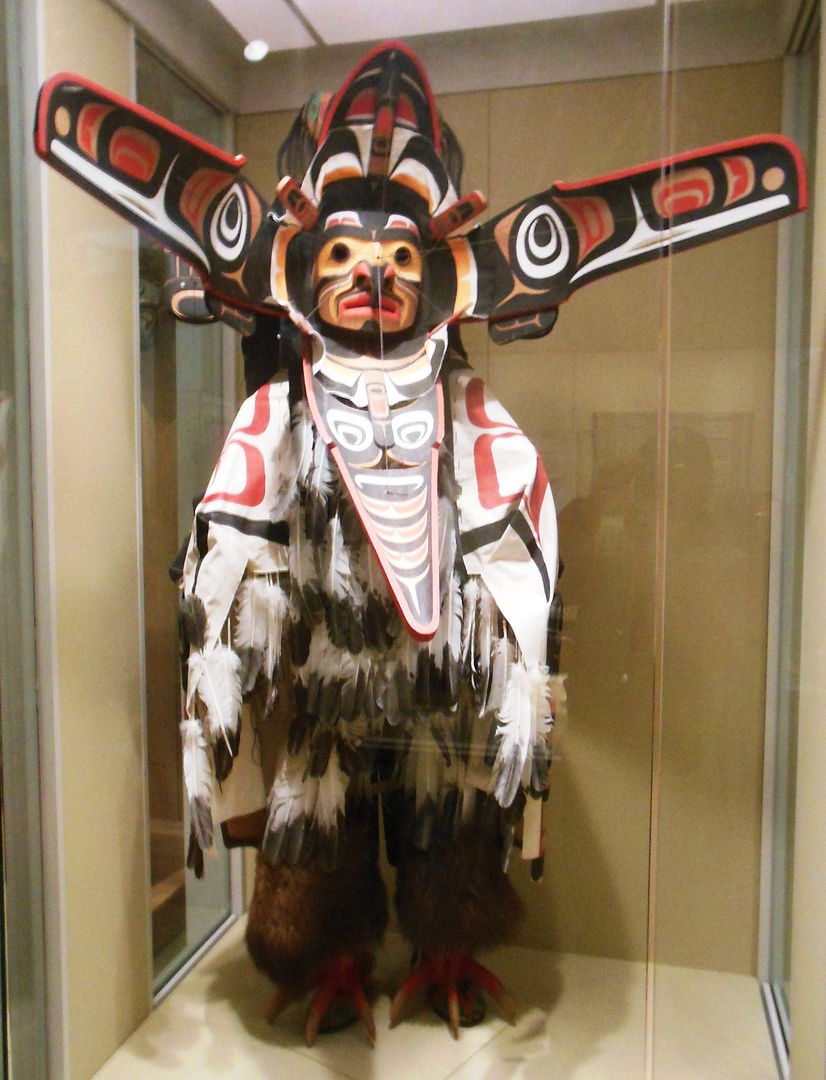 Shown above is a 1986 work by Kwkwaka'wakw artist Calvin Hunt, Jr.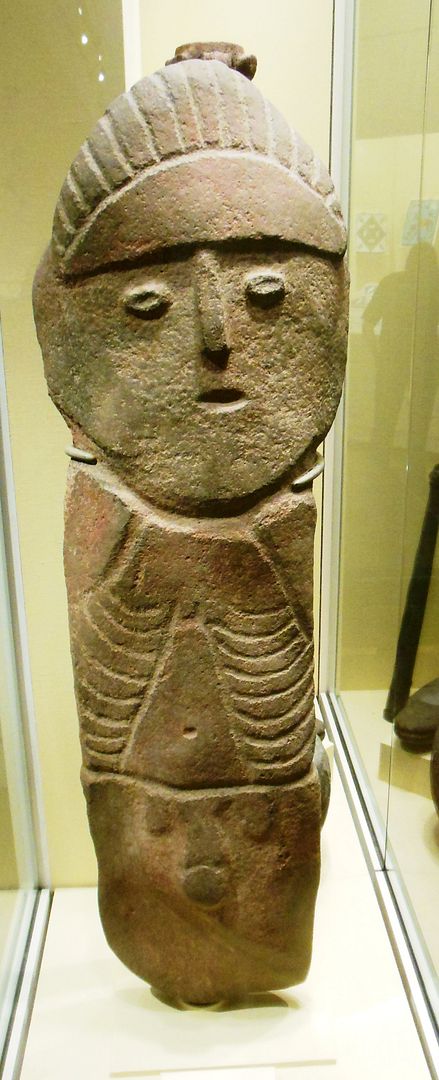 Shown above is a prehistoric stone carving found along the Columbia River.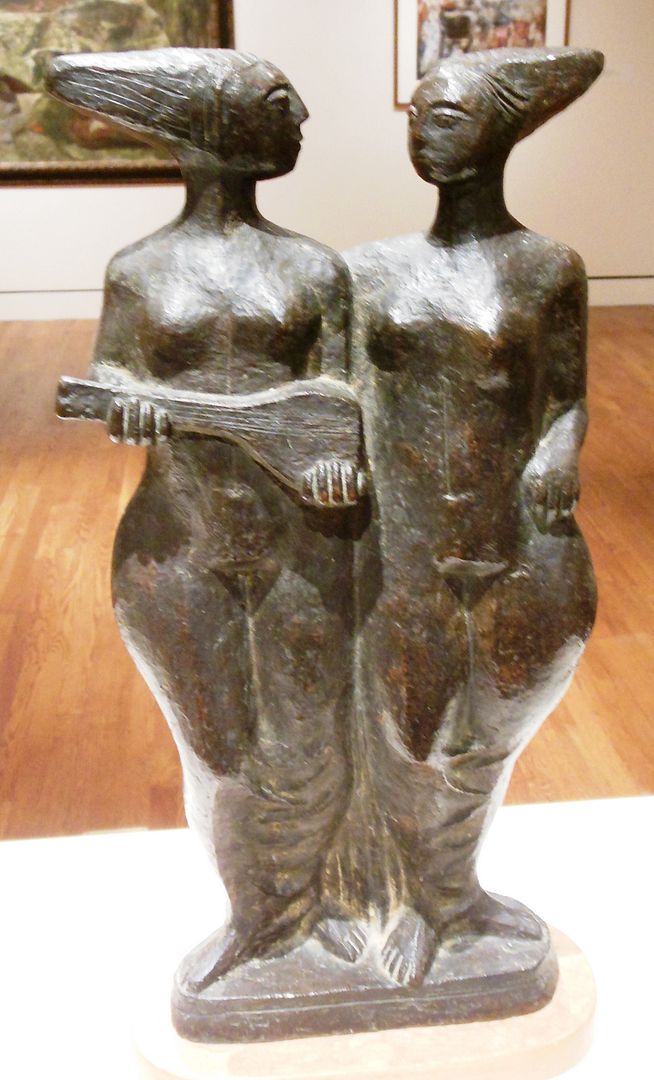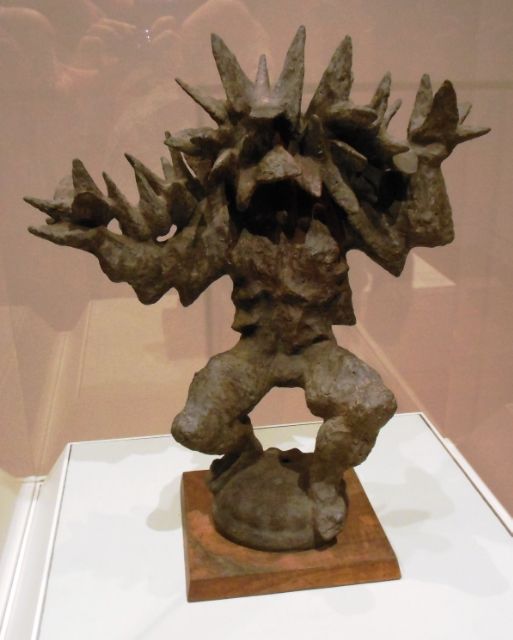 Shown above are three bronzes by Manuel Izquierdo.
Welcome to Street Prophet Saturday. This is an open thread. Feel free to talk about art, politics, food, television, relationships, or whatever else is on your mind today.