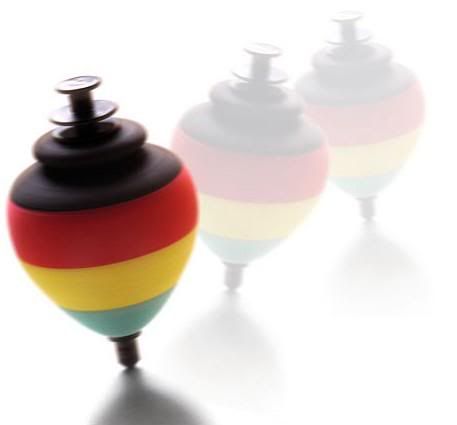 Top Comments recognizes the previous day's Top Mojo and strives to promote each day's outstanding comments through nominations made by Kossacks like you. Please send comments (before 9:30pm ET) by email to topcomments@gmail.com or by our KosMail message board. Just click on the Spinning Top™ to make a submission. Look for the Spinning Top™ to pop up in diaries posts around Daily Kos.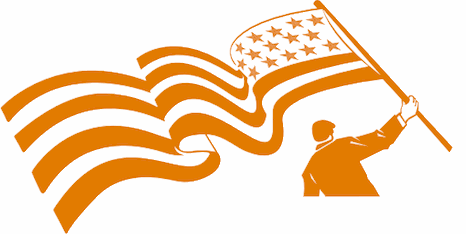 Make sure that you include the direct link to the comment (the URL), which is available by clicking on that comment's date/time. Please let us know your Daily Kos user name if you use email so we can credit you properly. If you send a writeup with the link, we can include that as well. The diarist poster reserves the right to edit all content.
Please come in. You're invited to make yourself at home! Join us beneath the doodle...
I haven't been to church or listened to a sermon in several years. The messages coming from the pulpit of my childhood church were of the sinners-in-the-hands-of-an-angry-God variety, and the basic message I took to heart at an early age is that I am going to spent eternity in a lake of fire because of my basic human emotions. And I haven't set foot under a steeple since I was old enough to make the decision. However, the message of love and acceptance that recently came out of the United Methodist Church of Paris, Texas, is one we could all stand to hear--and it is certainly making waves in the small city of Paris.
About 90 miles northeast of Dallas, deep in East Texas, Paris isn't the kind of place one might expect a revolution to be taking place on the issue of homosexuality. As Lone Star Q notes, you might remember hearing about Paris from a few years back, when a brutal anti-gay hate crime took place. Yet a small-scale revolution is exactly what appears to be in the process of happening, all because one pastor decided to risk losing his congregation to preach a message of love instead of hate. Last month, Rev. Rob Spencer preached what he believes to be the first pro-gay sermon ever to be delivered in Paris. Entitled "When Christians Have Different Understandings of Sexuality," it's online in both audio and text form, and yes, it's worth listening to or reading in full.
The centerpiece of the sermon is the story of Rev. Spencer's own evolution on the issue. As you might have guessed, that evolution happened--as it so often does--because a gay family member came out, in this case his brother (insert observation that Harvey Milk was right about gay visibility being vital to our movement). He starts with his own upbringing:

I grew up in Brazil--my parents were missionaries and we moved to Wylie, Texas when I was 12. At that time 40 years ago the culture was a bit different. And I began to learn some things that I had not learned before:

- I learned that men had final say and made all the important decisions.
- I learned that because my skin was white I was better than those whose skin was not white.
- I learned that homosexuality was really bad, and so bad that you should do harmful things or condone harmful things.

I used all the gay slurs and told all the jokes, I used hateful language, and I am pretty certain that had I been given the opportunity (especially if I had been with a group) I would have gone beyond condoning violence…I would have used it. I was also raised in a church that was very silent. The culture of that Texas town was shaping me, the church was silent, and that is where I came from. It was a "line 'em up and shoot 'em" mentality.
Then, perhaps the most powerful line, because it's so true:
25 years ago, my younger brother Mike, came out as gay. Here is what I found...When you line 'em up, and your brother is in the line-up...it is hard to pull the trigger.
He asked Mike to recall what his reaction had been to the coming-out. This is what Mike had to say:
When I came out to you, the thing I remember the most clearly was that you told me you would never want to meet someone I was in a relationship with. Fortunately I had done a lot of reading about how to come out to family members and I was prepared for that one. Basically, I told you that you didn't need to make that decision at that time.
A few years later, Spencer remembers, he began preaching and received a call from a mother who asked him to perform a funeral for her gay son who had died of AIDS, since no other pastor would do it. He did, and it became a milestone on his road toward love and acceptance.
Similarly powerful is the quote from his mother when Spencer asked her to talk about Mike's coming-out.

I will always remember the day Mike, our younger son, "came out" to us. He had come home for a visit after his move to Seattle. I had suspected that he was gay, but didn't want to admit it because I didn't want it to be true. I was so positive at that time that homosexuality was a sin, and I certainly didn't want that for him. Mike was a tremendous help to us during this time of adjustment, being patient with us, not pressuring us, and providing us with reading material to help us understand where he is coming from.

[...]

One thing that has changed for us during this period is that homosexuality is no longer an issue. It is a person--our son! We now sincerely believe that this is not a choice Mike has made, and that perhaps one reason our son is gay is to help us learn to grow in our understanding of God's creation and God's grace, and to help us be open to new things God might be wanting to teach us. A number of Mike's gay friends have parents who have rejected them, even disowned them in some cases. And, as you probably are aware, the suicide rate among gays and lesbians is quite high.

[...]

One of the books I have read which has been helpful to me contained a statement from the mother of a gay son. What she said, as well as I can remember, was, "If I am going to make a mistake [in my attitude toward people], I'd rather make it on the side of grace than of judgment."

We thank God for both of our sons.
Spencer ends the sermon on a note of love and compassion for all:
I believe that even with different viewpoints and understandings we can be one church…we can continue to be in conversation and learn how to live as a united church even with our differences.

Christian love is that quality of relationship that desires the total well-being of the other. It is caring and compassionate, reflecting the boundless love of a Creator God who continues, in Christ, to offer the grace that saves and redeems us. God gives us that love and calls on us to share it no matter where we are...you and I don't get a pass on being loving...
Now that's a sermon I can get behind.
Spencer notes in a blog on the aftereffects of the sermon that this is his most popular message. But more importantly, it has deeply impacted the members of the church and the town itself.

A typical sermon of mine is downloaded about 15 times. But this Sunday was different as I had shared my journey and hope for our church. Immediately after the service my phone blew up with an overload of texts! I also began to get emails, calls and later letters and notes along with Facebook postings and shares. I was overwhelmed at the number of responses and especially by the positive feedback that was a part of almost every communication. By the following Sunday the sermon had been downloaded almost a 1,000 times.

I remember well standing in the foyer after the benediction that day and shaking hands and hugging my congregation goodbye. About every third person would whisper in my ear and then I hit a streak of six back to back! Their whispers went something like this, "my granddaughter," "my son," "my uncle," "my niece" "my brother too." The whispers were powerful and at the same time a bit troubling. For some I truly believe it was their first time to speak these words in Paris. I have learned that in many places (not just east Texas) some things just aren't talked about. I believe with all my heart, and in most cases without meaning to, the church has empowered much of this silence and in so doing has done great harm.
The sermon was a brave move on Spencer's part, and local pastors even speculated that it would have detrimental effects on attendance. The reality? Pretty much the exact opposite.
We had a big crowd in worship [the day of the sermon] and the first week after that Sunday proved to be very interesting. As I said earlier small towns are known for disseminating information quickly (though not always with accuracy). I got word that some of the pastors in town heard about the sermon, decided to listen to the sermon and some even made predictions of a mass exodus from our congregation. In Texas I have found that people always show up in good numbers when you talk about anything that has to do with sex (it seems to be a very important part of our lives). So I was a bit anxious at what kind of turnout we might have the following Sunday...it was a "No Sex Sunday." I must say that it truly warmed my heart to walk into a sanctuary that more than covered the predicted spread and had a bigger crowd than the previous Sunday!

Since that day, more than three weeks ago, I have been a part of many one on one as well as small group conversations. Several have involved tears and hopefully healing. I have heard of many other stories as well and I am very thankful to serve a church that is willing to listen and allow new stories to come forth. I believe that some healthy conversations are beginning to take place here in Paris. Now I may be way off on this...but I do believe that healthier conversations are happening because people heard a word that was not judgmental and condemnatory. And for some it may have been the first time to hear a word of grace, from a pulpit, about themselves or their loved ones. I also think they came because both gay and straight people of faith are beginning to "come out." It may have just been in whispers…but in the pine trees of east Texas…a whisper can carry a long way!
Major kudos to Rev. Spencer. In 2000, my own (straight) cousin joined
Soulforce
in a protest at the General Conference of the United Methodist Church in response to the church's stance on same-sex unions and ordaining gay ministers. She and 217 others
were arrested
, which remains something she is proud of (and something
I'm
proud of her for). It's good to see progressive-minded ministers within the church working to change hearts and minds. As I've said before, this is the stuff of which progress is made.
TOP COMMENTS
March 21, 2014
Thanks to tonight's Top Comments contributors! Let us hear from YOU
when you find that proficient comment.
From ozsea1:

This comment by chrississippi is as good a pwning of "Silcon Valley glibertarians" as ever I've read!
From Eyesbright:

I'm blown away at the honesty of this comment from chancew. I can't even remember the last time (if ever) that I read a comment like this.
From Railfan:

StillAmused creates "A Republican Prayer" that, from my keyboard to God's inbox, should be answered with a loud, emphatic "No".
From Puddytat:

I loved Gooserock's take on the cuts made to staff at the Social Security Administration as well as dewtx's reply. They were both spot on.
From Senor Unoball:

In Dave the Wave's greatly-titled diary Down Goes Duke - Lord have Mercer, sideboth made me truly laugh out loud while at work with this comment.
From Steveningen:

In my Charlie Pierce diary, GreatLakeSailor sagely gets to the heart of why what Pierce wrote matters. It's one hell of a good comment.
From your diarist, Chrislove:

In response to a comment expressing concern that the marriage equality decision in Michigan will negatively affect Democrats in the upcoming midterm (don't check your calendar--we haven't been transported back to 2008, don't worry), Cali Scribe really sums it up with this comment. Nominating for the first line: "Human rights should not be determined by political expediency." A thousand times amen.
TOP PHOTOS
March 20, 2014
Enjoy jotter's wonderful PictureQuilt™ below. Just click on the picture and it will magically take you to the comment that features that photo. Have fun, Kossacks!