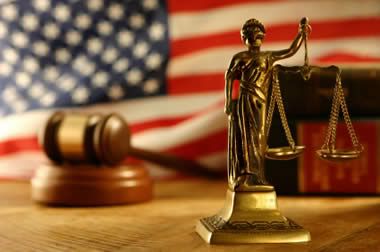 The Maryland House of Delegates passed a bill (S212) to prohibit discrimination against transgender people in employment, housing, credit and accommodations by a vote of 82-57 today. The Senate passed the bill 32-15 earlier in the month. Gov. O'Malley has promised to sign the bill.
The bill encountered some obstruction, being assigned to the House Health and Government Operations Committee, and assigned to the Government Operations subcommittee, which was considered more hostile to the protections than either of the two alternatives: the Minority Health Disparities subcommittee and the Public Health and Long Term Care subcommittee. After intensive lobbying of two Democrats with iffy LGBT records, the subcommittee sent the bill to the full committee by a vote of 5-2. The full committee approved the measure 13-9, which moved it to the House floor for debate.
House Republicans attempted to gut the bill by offering eight amendments aimed at stripping public accommodations protections, changing the name of the bill, and changing the definitions of terms used in the bill. The supposed reason was to protect people from would-be assailants who would claim to be transgender to gain access to private spaces.

House Republicans and some conservative Democrats went into full on "bathroom panic" mode during debate, offering horrendous scenarios involving women and children being sexually assaulted.

This law allows a Mack Truck to drive through the middle of it.

--Kathy Szeliga, House Minority Whip
Del. Emmett Burns resorted to reading the Bible before asking if his refusal to hire a transgender person at his restaurant could lead to a court appearance.
What this bill does is change nature. We can write all of the bills we want but we cannot change nature.

--Burns
Del. Maggie McIntosh (D-Baltimore City) responded with the story of her being taught as a child in Sunday school that people with darker skin colors were more sinful and not worthy of redemption. She also recalled her experience as a legislator debating a 2001 law which offered the same protections on the basis of sexual orientation.
The world was going to come to an end. And it didn't.

--McIntosh
Del. Kirill Reznik (D- Montgomery County), speaking "on behalf of the straight white guys who support the bill," pointed out that oppenents' horror stories were less than honest, in that they voted against a 2011 bill that did not include public accommodations, which they also called a "bathroom bill."
Del. Luke Clippinger (D-Baltimore City) sponsored the House version of the bill, HB 1265.

I am proud of my 81 colleagues who voted in support of fairness for transgender Marylanders today. Allowing people to earn a living and live without fear of discrimination is the right thing to do.

--Clippinger
This is the culmination of a very long and sustained effort by Equality Maryland to ensure transgender Marylanders are included in our state's anti-discrimination laws. Today's win is the result of so many people and organizations - transgender individuals and their families showing up and telling their stories year after year, elected officials like Senator Rich Madaleno and Delegates Luke Clippinger, Bonnie Cullison, and Joseline Peña-Melynk, many years of dedicated and committed Equality Maryland Board and staff, amazing coalition partners like the Human Rights Campaign and so many more people and organizations that we will highlight in the coming months.

--Carrie Evans, executive director of Equality Maryland
The Maryland transgender community can at long last celebrate its equality as full partners in the LGBT community. After eight long years of struggle, thirteen years after the passage of the sexual orientation anti-discrimination act, Maryland joins with seventeen states, D.C. and Puerto Rico, in providing comprehensive LGBT equality. I'd like to thank Delegates Peña-Melnyk, Clippinger and Cullison for their successful efforts this session, but I also want to remember the efforts of Delegates Hubbard, Mizeur, Kelly and others over the years who made this vote possible.

--Dana Beyer, executive director of Gender Rights Maryland
Opponents have said they will seek to gather signatures to call for a referendum on the bill in November.
Recent polling
(Goucher) has shown that Marylanders support the bill, 71%-20%. Even Republicans favor the bill my a margin of 60-27.