Good morning, readers and booklovers! Oh, man, do I really have to cook breakfast? I've only just got up from the sickbed where I have been lying, pale and chastened, for the past week. Believe me when I tell you I haven't been this sick since I had the swine 'flu in 1959, before most of you were born.
Oh, well, here we go. Today we have pancakes with blackberry sauce made with actual blackberries! So sticky, so delicious. And we have French Vanilla Almond Mocha Wossname coffee to go with them, so help yourself--it's quite tasty.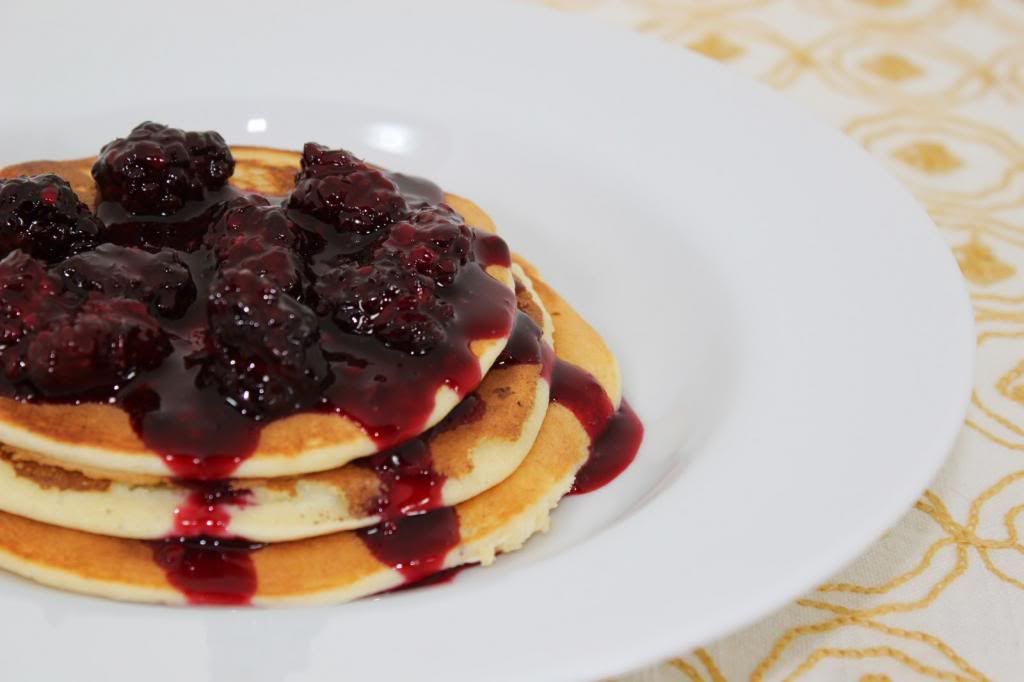 As always, I must be allowed to observe that no one has offered to contribute a diary to this series! I do hope the Overlords aren't going to shut down this forum because of that. It's meant to be participatory, you know, not just a place for me to tease you with questions every week and make your blood sugar crash with all this sweet stuff.
But I digress. Let us wander into the salon, sink thankfully onto the cushions therein, and begin.
Back in the Jurassic I lived in Tulsa with my family and attended Thomas Edison High School. Owing to my father's change of employment, we'd moved from Little Rock to Tulsa one month into my senior year. There was another new girl in my class, but she, being petite and blonde, was immediately clasped to the bosom of one of the sororities. However, I--too brainy, too unattractive, and definitely not wearing the latest, greatest clothes--was mostly ignored, except in class.
With no social life outside school, I did what I'd always done, which was to seek refuge in books. It happened that I developed a longing to read some books I hadn't already read in Richmal Crompton's William series.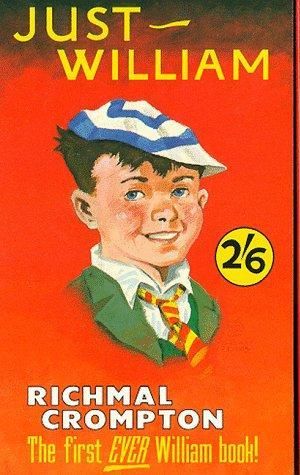 Of course, being in Oklahoma, miles away from England and the kind of bookstore that would sell such books, my chances of obtaining them might have been thought to be nil. However, my father, an Anglophile and bibliophile himself, knew the agony of wanting to read a particular book and the ecstasy of obtaining it. He agreed to order some "William" titles for me from Foyle's of London.
How excited I was when the parcel arrived! The whole family clustered round as my father carefully opened it and drew forth…not a William book, but a just-published novel by Nancy Mitford, called Don't Tell Alfred. We hadn't ordered it. We'd never even heard of it although, of course, my mother and I had read Mitford's The Blessing. My Aunt Margaret introduced me to The Blessing in 1958 when I was sent up to Darien to stay with her after the governor of Arkansas closed the public schools. "You might like this book," she told me. "I liked it because it doesn't have any swear words."
Nothing loath, I read the book and was amused—no, captivated—by Mitford's unusual characters, their outrageous remarks, and their unconventional behavior. Unconventional, that is, by American and British standards. Such behavior was apparently regarded as perfectly normal by the French.
There were several other books in the parcel which did turn out to be the longed-for William books. So why was the Mitford book included? Did some Foyle's clerk, living up to the bookshop's reputation for eccentricity, decide that those Yanks across the sea needed a good laugh and popped the just-published book into the parcel to cheer us up? Or was it simply a mistake? (Foyle's was notorious for its haphazard bookkeeping and fulfillment procedures.) We shall never know.
However, my parents, my sister, and I all read the book and laughed our heads off. Indeed my father, a man not easily impressed by best sellers, went around repeating choice phrases from the book for days, as did my mother.
In those days I was so steeped in British culture (having attended a British school in Singapore, as I've already related), that Mitford's blatant anti-Americanism didn't bother me. I've since revised my opinion. I still think she was extremely witty but regard her values as highly questionable. Anyway, it's of no consequence—she died more than 40 years ago after a rather sad life.
So for my family and me, this serendipitous acquisition brought a great deal of pleasure into our lives. But what about YOU? Have you ever acquired a book in this way and been surprised and delighted by it? Really? Tell us about it—we're all ears!