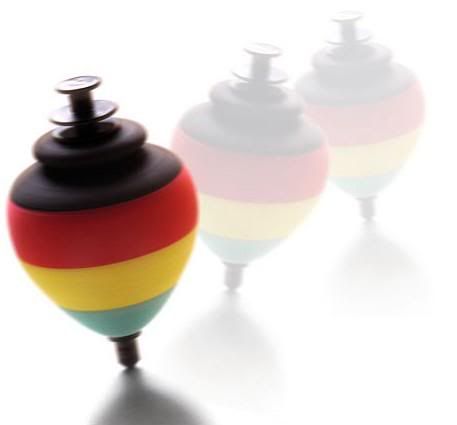 Top Comments recognizes the previous day's Top Mojo and strives to promote each day's outstanding comments through nominations made by Kossacks like you. Please send comments (before 9:30pm ET) by email to topcomments@gmail.com or by our KosMail message board. Just click on the Spinning Top™ to make a submission. Look for the Spinning Top™ to pop up in diaries posts around Daily Kos.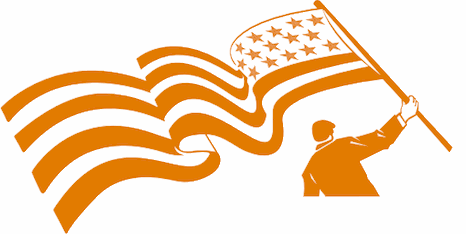 Make sure that you include the direct link to the comment (the URL), which is available by clicking on that comment's date/time. Please let us know your Daily Kos user name if you use email so we can credit you properly. If you send a writeup with the link, we can include that as well. The diarist poster reserves the right to edit all content.
Please come in. You're invited to make yourself at home! Join us beneath the doodle...
No matter the time of year, I'm a real sucker for a hearty bowl of chili. As you know if you frequent my food diaries, I eat mostly vegetarian when I cook at home, some of my favorite meat-based Vietnamese dishes aside. I shared my usual favorite way to make vegetarian chili--with wheat berries--in this diary. It's still a recipe I highly recommend, but I was recently feeling like making a change. The thought of using quinoa instead of wheat berries entered my mind, and I became a man on a mission to find the best quinoa chili recipe. I wasn't fully satisfied with any of them, so I combined several recipes to make my own. And I'd say it turned out pretty damn fantastic, so I'm proud to share my concoction here.
I'll also note that this was supposed to be a vegan recipe, but I just can't abide the thought of not using sour cream (real sour cream) in my chili. So let's just call this a vegetarian dish, yes?
One more thing before we get started: I'm a big fan of the texture the quinoa provides. This is in addition to all of the protein and fiber it adds to the chili. But if you don't want to use quinoa and you still want a meatless dish, substituting wheat berries or your favorite meat substitute (or, hell, just leaving it out, if you want to be like that) would be just fine.
I don't make quinoa very often, but I thought I would first share the method I use when I do make it, for those not familiar with the grain seed. It's really easy, and 1 cup of uncooked quinoa yields 3 cups, or exactly how much this recipe calls for. The first thing you'll want to do is thoroughly rinse the quinoa under cold water in a fine mesh strainer. This is especially important if you're not buying boxed quinoa, which is usually pre-rinsed. What rinsing does is remove the bitterness of the seeds' outer coating.

Next, add a drizzle of olive oil to a pan, add the quinoa, and stir over medium-high heat until the quinoa is dried.
For 1 cup of quinoa, you will need 2 cups of liquid. Using water is just fine, and for chili, it doesn't particularly matter. But I always use vegetable stock. Also, add 1/4 teaspoon of salt.
Turn the heat up to high and bring it to a boil. Then, turn the heat way down to low, cover, and leave it alone for 15 minutes. At that point, remove it from the heat and let it sit undisturbed for 5 more minutes. You'll then be left with delicious and fluffy quinoa.
Now it's time to turn our attention to the chili. Chop all of the ingredients first. A large onion:
Two bell peppers (I'm using green and yellow to maximize the colorfulness of the chili):
A large jalapeño pepper:
Finally, about 10 cloves of fresh garlic (yes, I like my garlic):
Start by sautéing the onion and bell peppers until they start to get tender. You don't want them to be
too
tender, though, because they're going to simmer, as well.
Add the jalapeño and garlic, stirring for a few minutes until nice and fragrant.
Now, it's time for the tomatoes and spices. If you'd like this chili to be
really
fresh, you could puree or chop your own tomatoes. When I make chili, though, I swear by Hunt's. I'm using 28 ounces of crushed tomatoes and 14.5 ounces of diced tomatoes. I'm also using a number of spices. Of course, you'll want to add spices based on your own preferences, but I recommend starting with 1 tablespoon each of the following: paprika, ground coriander, ground cumin, dried oregano, and chili powder. The only ingredient I add more of is the chili powder--I add another tablespoon because I like it spicy. I also add a few pinches of crushed red pepper flakes. Add more or less of whichever spices tickle or don't tickle your fancy. And, of course, salt and freshly ground black pepper to taste.
Finally, drain and add 15 ounces each of black beans, kidney beans, and pinto beans.
As you can see, this is a
very
thick chili, which is
exactly
how I want it. If you want a soupier, more liquidy chili, feel free to add some vegetable stock to make it your desired consistency.
Bring the chili to a boil, then reduce the heat and simmer (uncovered) for 30 minutes. Then, add the quinoa. Again, I'm adding 3 cups, but if that is going to be too much for you, feel free to add less. For me, it's just right.

Let it simmer for another 15 minutes, and then eat up! I'm eating mine over rice (as I now eat all of my chili), with sour cream and fresh cilantro.
Enjoy! Now, on to the main attraction...
TOP COMMENTS
March 28, 2014
Thanks to tonight's Top Comments contributors! Let us hear from YOU
when you find that proficient comment.
From a2nite:

I think this comment by*uniqity* is an excellent answer concerning Republicans' problem with their base.
From Puddytat:

I loved Dallasdoc's reply to the question Chris Christie got asked: "When can you put this (Bridgegate) behind you?" Hahahahaha!
From maggiejean:

This exchange between side pocket and Knucklehead is DKos poetry at its finest.
From Crashing Vor:

I had to nom this from David54 for the perfect image of our current economic reality. "Dogpaddling in the deep end," indeed.
TOP PHOTOS
March 27, 2014
Enjoy jotter's wonderful PictureQuilt™ below. Just click on the picture and it will magically take you to the comment that features that photo. Have fun, Kossacks!