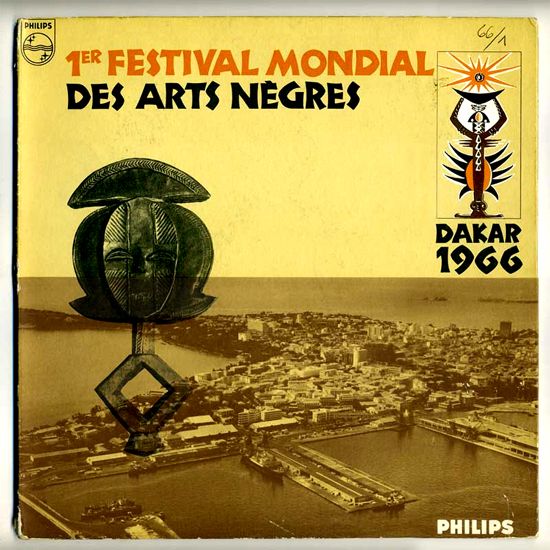 Africa, Black art and politics, and memories of my father
Commentary by Black Kos Editor Denise Oliver-Velez
I woke up this morning thinking of my father, who was born on April 1, 1919. I've written about him here in the past. He was responsible for ensuring that though the schools I attended during my growing up period did not teach black history, culture, arts, literature and drama (most still don't) that I would get a well-rounded education at home. So, I became just as familiar with African and Caribbean writers and thinkers, as I was with the work of Langston Hughes, and Richard Wright.
In my teenage and young adult years there were ideological schisms within the various black movements in the U.S.—cultural nationalism, revolutionary nationalism, pacifistic militancy and integrationism, separatism, black power, Pan-Africanism, the Black Arts movement...all of which would affect how I viewed the world and experienced myself as a black person. Later I realized that much of this theoretical and ideological push and pull and influence, which was so critical to my development is still virtually unknown and unacknowledged by the majority, who have neatly packaged black history into a nice tidy Martin Luther King package, rarely including Africa and the diaspora, except to tie it to slavery. Unless one is a student in black or african studies, the struggles against colonialism and neocolonialism in politics and culture are also absent from the curricula.
I remember talking to my dad about his interest in attending a cultural festival in Africa, and that the U.S. delegation was being headed by Langston Hughes, but I gave it little thought—I was away at school at the time, and my parents didn't make the trip to Africa until several years later. I only recently realized that the festival he had spoken of was launched on his birthday.
On April 1st, in 1969 the First World Festival of Black Arts (Festival Mondial des Arts Nègres) opened in Dakar, Senegal.
The World Festival of Black Arts was first held in 1966 in Dakar, Senegal. The festival was conceived by then president, Leopold Sédar Senghor. Senghor was a foundational member of the Negritude movement that sought to affirm and elevate the achievements of Black people and African culture throughout the world. A perfect expression of this mission, the first Festival Mondial des Arts Nègres was attended by people from 37 countries, and hosted many of the greatest Black cultural emissaries of the day including Duke Ellington, Aimé Césaire, and Josephine Baker.
The ideology behind the gathering was that of
Négritude
Negritude was both a literary and ideological movement led by French-speaking black writers and intellectuals. The movement is marked by its rejection of European colonization and its role in the African diaspora, pride in "blackness" and traditional African values and culture, mixed with an undercurrent of Marxist ideals. Its founders (or les trois pères), Aimé Césaire, Léopold Sédar Senghor, and Léon-Gontran Damas, met while studying in Paris in 1931 and began to publish the first journal devoted to Negritude, L'Étudiant noir (The Black Student), in 1934.

The term "Negritude" was coined by Césaire in his Cahier d'un retour au pays natal (1939) and it means, in his words, "the simple recognition of the fact that one is black, the acceptance of this fact and of our destiny as blacks, of our history and culture." Even in its beginnings Negritude was truly an international movement--drawing inspiration from the flowering of African-American culture brought about by the writers and thinkers of the Harlem Renaissance while asserting its place in the canon of French literature, glorifying the traditions of the African continent, and attracting participants in the colonized countries of the Caribbean, North Africa, and Latin America.

The movement's sympathizers included French philosopher Jean-Paul Sartre and Jacques Roumain, founder of the Haitian Communist party. The movement would later find a major critic in Wole Soyinka, the Nigerian playwright and poet, who believed that a deliberate and outspoken pride in their color placed black people continually on the defensive, saying notably "Un tigre ne proclâme pas sa tigritude, il saute sur sa proie," or "A tiger doesn't proclaim its tigerness; it jumps on its prey." Negritude has remained an influential movement throughout the rest of the twentieth century to the present day.
First World Festival of Negro Arts
(full version), documentary by award winning black filmmaker
William Greaves
(clip with Duke Ellington)
Later Black scholars would write harsh critiques of the event, and in 1969 Algeria would launch the "Festival panafricain d'Alger" in 1969, which was the subject of a full-length documentary by William Klein, with the same name.
The 1969 festival included not only artists like Miriam Makeba, Nina Simone, Archie Shepp, and Salif Keita, but also held political symposia.

A symposium was held to give a platform to speakers including Guinean revolutionary Amilcar Cabral, US Civil Rights activist Stokely Carmichael and Negritude theorist Leopold Senghor. "People came here specifically to check each other out," says Black Panther leader Eldridge Cleaver in the film, "to see what was going on and to get some ideas as to which movement they could relate to." An Afro-American Cultural Center was also opened and a Pan African Cultural Manifesto drawn up, calling for culture to form the basis of a new, empowered Africa."I don't think there will ever be any African festival like that," says Niati.
Those gathered there, including many representatives of African Liberation Struggles, and the Algerian festival was an ideological
counter-offensive
against the first festival presenting a
Senghorian rather than Césairean vision of Negritude, targeting the conceptions and the attitude of the president-poet and not Senegal. In fact, many Senegalese intellectuals and artists were invited to Algiers and are visible and audible in the film. The policies of Senghor were judged to be overly dependent on Europe, his writings seen as conservative and too strongly influenced by colonial anthropology and a kind of consensual humanism.
The festivals in Africa continue, with many
music festivals
scheduled in 2014. The politics of the continent including
many facts rarely discussed in US media
, and few TM sources cover anything but chaos or tragedy. Sadly, for most Americans, Africa is still a "dark continent."
But if African-American history is still ill taught, and Native Americans are still "invisible" I guess it is too much to expect that we would have a deeper knowledge of the diversity that is Africa.
Maybe one April in the future that will have changed.
For now, I'll just sign off with a "Happy Birthday Dad". Thanks for your teachings.
~~~~~~~~~~~~~~~~~~~~~~~~~~~~~~~~~~~~~~~~~~~~~~~~~~~~~
News by dopper0189, Black Kos Managing Editor
~~~~~~~~~~~~~~~~~~~~~~~~~~~~~~~~~~~~~~~~~~~~~~~~~~~~~

~~~~~~~~~~~~~~~~~~~~~~~~~~~~~~~~~~~~~~~~~~~~~~~~~~~~~
Ta-Nehisi Coates on how Jonathan Chait and other Obama-era liberals misunderstand the role of white supremacy in America's history and present. The Atlantic: Black Pathology and the Closing of the Progressive Mind.
~~~~~~~~~~~~~~~~~~~~~~~~~~~~~~~~~~~~~~~~~~~~~~~~~~~~~
Chait argues that I've conflated Paul Ryan's view of black poverty with Barack Obama's. He is correct. I should have spent more time disentangling these two notions, and illuminating their common roots—the notion that black culture is part of the problem. I have tried to do this disentangling in the past. I am sorry I did not do it in this instance and will attempt to do so now.
​Arguing that poor black people are not "holding up their end of the bargain," or that they are in need of moral instruction is an old and dubious tradition in America. There is a conservative and a liberal rendition of this tradition. The conservative version eliminates white supremacy as a factor and leaves the question of the culture's origin ominously unanswered. This version can never be regarded seriously. Life is short. Black life is shorter.
On y va.
The liberal version of the cultural argument points to "a tangle of pathologies" haunting black America born of oppression. This argument—which Barack Obama embraces—is more sincere, honest, and seductive. Chait helpfully summarizes:
The argument is that structural conditions shape culture, and culture, in turn, can take on a life of its own independent of the forces that created it. It would be bizarre to imagine that centuries of slavery, followed by systematic terrorism, segregation, discrimination, a legacy wealth gap, and so on did not leave a cultural residue that itself became an impediment to success.
The "structural conditions" Chait outlines above can be summed up under the phrase "white supremacy." I have spent the past two days searching for an era when black culture could be said to be "independent" of white supremacy. I have not found one. Certainly the antebellum period, when one third of all enslaved black people found themselves on the auction block, is not such an era. And surely we would not consider postbellum America, when freedpeople were regularly subjected to terrorism, to be such an era.


Kevin Lamarque/Reuters
~~~~~~~~~~~~~~~~~~~~~~~~~~~~~~~~~~~~~~~~~~~~~~~~~~~
How race and class affect the way we coach our children. Slate: Rich Kids Are Soft, Poor Kids Need to Be Toughened Up.
~~~~~~~~~~~~~~~~~~~~~~~~~~~~~~~~~~~~~~~~~~~~~~~~~~~
Friday Night Tykes, the Esquire Network's series about a youth football league in Texas, has kicked up a cloud of gridiron dust about the ills of children's sports in America. Blowhard coaches swear in front of their 8- and 9-year-old players. They order them to hit opponents in the head. They deliver graphic speeches packed with violent imagery. ("You have the opportunity, today, to rip their freakin' head off and let them bleed!" bellows coach Charles Chavarria of the Junior Broncos.) Parents run onto the field and taunt the opposing team. Players vomit and cry on the sidelines. When the kids speak at all, it's usually to shout, "Yes, sir!"
If the show weren't a documentary, it could be a parody, like the Saturday Night Live skit in which Peyton Manning hurls footballs and curses at a group of kids. I've watched all 10 episodes, including Tuesday night's finale, and there is very little redeeming in the win-at-all-costs culture that pervades the kiddie teams in the Texas Youth Football Association. Friday Night Tykes is a catalogue of coaching excess and cliché that contravenes decades of research on children and sports. "All of the knowledge we have about the social, psychological, and physical development of young people is ignored," says Jay Coakley, a professor emeritus of sociology at the University of Colorado–Colorado Springs who has been studying sports and society since the 1970s.
Of course, the tsk-tsking of a sociology professor—or a writer—isn't likely to have any effect on the adults who get screen time in Friday Night Tykes. It's not news that some youth sports coaches are ignorant bullies living out distorted Belichickian fantasies—or that they justify their behavior by claiming it's for the good of the children, as the Texas pee-wee coaches constantly do. In that, Friday Night Tykes could have been made in any state, about almost any sport. More importantly than exposing another bunch of loudmouth coaches, though, the show reveals a less-obvious and less-examined phenomenon: the way that race and class inform how adults perceive children and how they coach them.
Friday Night Tykes follows five teams from the San Antonio area. According to Executive Producer Matt Maranz, only one of the teams, the predominantly white Junior Broncos, draws its players mostly from the same neighborhood, one located in a more affluent part of the city. The Predators also are mostly white. The Junior Rockets have money; the team spends $16,000 on uniforms. The Northeast Colts are predominantly black and middle-class. The Outlaws are the outliers. The team also is predominantly black, but many of its coaches and players live in inner-city neighborhoods.



The Colts practice on Esquire Network's Friday Night Tykes.
Still via Esquire Network

~~~~~~~~~~~~~~~~~~~~~~~~~~~~~~~~~~~~~~~~~~~~~~~~~~~~~


~~~~~~~~~~~~~~~~~~~~~~~~~~~~~~~~~~~~~~~~~~~~~~~~~~~~~
Nearly twice as many whites as blacks favor the death penalty. There is a simple, and disturbing, reason why. Slate: Why Whites Support Capital Punishment.
~~~~~~~~~~~~~~~~~~~~~~~~~~~~~~~~~~~~~~~~~~~~~~~~~~~~~
Less remarked on is the disparity in death penalty support, as revealed in a new Pew Research Center survey. Overall, 55 percent of Americans support capital punishment, and 37 percent are opposed. Among whites, however, support for the death penalty jumps to 63 percent, compared to 40 percent for Hispanics and 36 percent for blacks.
Religion—or at least, Protestantism—seems to increase the divide. At 67 percent in favor, white evangelical Protestants are more likely than any other group to support the death penalty, followed closely by white mainline Protestants (64 percent). Catholics are the least likely among religious whites to support capital punishment, though 59 percent are still in favor. On the other end, religious blacks and Latinos are even less likely than their peers to support the death penalty.
Before we get into why whites are so supportive of the death penalty, it's important to remember this: There's no separating capital punishment from its role, in part, as a tool of racial control. As Stuart Banner explores in his book The Death Penalty: An American History, one of the earliest American-made capital statutes—as opposed to ones borrowed from England—was passed in New York in the aftermath of a 1712 slave revolt.
Likewise, in Southern colonies like Virginia and South Carolina (where enslaved blacks were close to half the population), legislatures imposed the death penalty for a long list of offenses.



The relationship between capital punishment and racial control has a long history.
Courtesy NYS Department of Correctional Services/Creative Commons

~~~~~~~~~~~~~~~~~~~~~~~~~~~~~~~~~~~~~~~~~~~~~~~~~~~~~


~~~~~~~~~~~~~~~~~~~~~~~~~~~~~~~~~~~~~~~~~~~~~~~~~~~~~
In response to harsh measures in 38 African nations, gays in other countries are increasingly emerging as activists. LA Times: In Africa, homophobia is driving gays to speak out.
~~~~~~~~~~~~~~~~~~~~~~~~~~~~~~~~~~~~~~~~~~~~~~~~~~~~~
When South African airport officials threatened to send Dr. Paul Semugoma back to his native Uganda, he shook with fear.
Semugoma, an outspoken gay activist, was determined to remain in this country, where he has lived for two years, rather than be sent back to one of Africa's most homophobic countries.
Held by immigration officers after returning to South Africa with an expired visa, he was allowed to stay only after an outcry from human rights groups mindful of new legislation in Uganda calling for life in prison for those who engage in repeated acts of gay sex.
The harshness of the law signed days later by Ugandan President Yoweri Museveni — and similar strictures in more than three dozen African nations — is triggering a profound reaction in Africa.
For every repressive law, there's an answer from African writers, intellectuals, politicians, doctors and activists. Despite the setbacks, gays and lesbians are increasingly coming out in countries where laws are not enforced, penalties are not as harsh or don't exist.
In an open letter last month, former Mozambican President Joaquim Chissano called on all African leaders to protect gay rights. Retired Anglican Archbishop Desmond Tutu of Cape Town compared Uganda's anti-gay law to Nazi Germany's repressions.


Dr. Paul Semugoma, a gay activist, is determined to remain in South Africa, where he has lived for the last two years, rather than be returned to his native Uganda, one of Africa's most homophobic countries. (Robyn Dixon / Los Angeles Times / February 27, 2014)




~~~~~~~~~~~~~~~~~~~~~~~~~~~~~~~~~~~~~~~~~~~~~~~~~~~~~

~~~~~~~~~~~~~~~~~~~~~~~~~~~~~~~~~~~~~~~~~~~~~~~~~~~~~
Teju Cole's back with his new novel 'Every Day Is for the Thief' set in Lagos. His debut novel "Open City", the story of a young African wandering the streets of NYC created new territory for what might be termed immigrant fiction, and was one of the most acclaimed recent debuts. New York Times Home to the Strange Familiar.
~~~~~~~~~~~~~~~~~~~~~~~~~~~~~~~~~~~~~~~~~~~~~~~~~~~
We have become accustomed to a certain sort of narrative about people who come to the metropolis from the periphery. Whether set in New York, London or elsewhere, such fictions tend to present stories of striving and self-invention. We see the new immigrant struggling to make a life in an unfriendly or even hostile environment, overwhelmed by the novelty of sights and sounds, anxious about holding on to culture and tradition, filled with wonder at first-world wealth and consumption. By contrast, Cole's narrator in "Open City" is a self-assured young cosmopolitan, an educated professional who does not ask permission to explore, describe and pass judgment. His breadth of cultural reference is not limited to the traditions of West Africa. He is a lover of Mahler and Modernist photography. He reads Walter Benjamin and Roland Barthes.
The nameless narrator of Cole's "Every Day Is for the Thief" shares so much with Julius, the flâneur of "Open City," that this crisp, affecting novella (originally published in Nigeria in 2007) often feels like an extension of the novel. He is returning to Lagos after 15 years in New York, hoping to reconnect with the city of his youth. Yet he finds that America has changed him in unpredictable ways. "I have," he writes, "taken into myself some of the assumptions of life in a Western democracy — certain ideas about legality, for instance, certain expectations of due process — and in that sense I have returned a stranger."
He is shocked by the rampant corruption, which manifests itself from the moment he applies to have his passport renewed at the Nigerian consulate in New York, and frightened by the ever-present threat of violence. He meets family and old friends, visits markets and museums and Internet cafes, trying to gauge whether he could return to Lagos permanently. He has literary ambitions, and at times he seems to view the city with an eye as cold and exoticizing as any colonial traveler. Witnessing a fight, he thinks: "Well, this is wonderful. . . . Life hangs out here." The "literary texture, of lives full of unpredictable narrative, is," he explains, "what appeals." He visits the site of a terrible lynching, in which a mob set fire to an 11-year-old suspected thief and, though he has arrived six weeks after the event, provides an eyewitness description, luxuriating in the image of the boy's beaten body ("like a dark sapling whipped about in the wind"), the way the petrol beads in the victim's hair just before he is set alight. He acknowledges that there is a "romantic aspect" to his response to Lagos, and falls into fantasizing about a life devoted to writing, complete with "the unwavering support of a partner, and a confidence in his own gifts," a set of arrangements he discovers would be very difficult to make amid the noise and bustle of the city, "the smell of diesel lacing the air, and the wail of a trio of power-generating engines mixing with the loud singing from the churches in the middle distance. Writing is difficult, reading impossible."


Teju Cole
Credit Chester Higgins Jr./The New York Times
~~~~~~~~~~~~~~~~~~~~~~~~~~~~~~~~~~~~~~~~~~~~~~~~~~~
Historian Bruce Levine explores the destruction of the old South and the reunified country that emerged from the Civil War in his new book, "The Fall of the House of Dixie." NPR: 'The Fall Of The House Of Dixie' Built A New U.S.
~~~~~~~~~~~~~~~~~~~~~~~~~~~~~~~~~~~~~~~~~~~~~~~~~~~
"The black population of the South had been raised on the notion that, among other things, black men could not, of course, be soldiers," Levine tells Fresh Air's Terry Gross, "that black men were not courageous, black men were not disciplined, black men could not act in response in large numbers to military commands, black men would flee at the first opportunity if faced with battle, and the idea that black men in uniform could exist and ... offer them the opportunity to disprove these notions and ... more importantly, actively struggle to do away with slavery, was unbelievably attractive to huge numbers of black people."
As its ranks dwindled and in a last gasp, the Confederacy, too, had a plan to recruit black soldiers. In 1864, Confederate President Jefferson Davis approved a plan to recruit free blacks and slaves into the Confederate army. Quoting Frederick Douglass, Levine calls the logic behind the idea "a species of madness."
One factor that contributed to this madness, he says, "is the drumbeat of self-hypnosis" that told Confederates that "the slaves are loyal, the slaves embrace slavery, the slaves are contented in slavery, the slaves know that black people are inferior and need white people to ... oversee their lives. ... Black people will defend the South that has been good to them. There are, of course, by [then] very many white Southerners who know this is by no means true, but enough of them do believe it so that they're willing to give this a chance."
Considering what might have happened had there been no war at all, Levine thinks slavery could well have lasted into the 20th century, and that it was, in fact, the Confederacy that hastened slavery's end. "In taking what they assumed to be a defensive position in support of slavery," he says, "the leaders of the Confederacy ... radically hastened its eradication."


The Civil War and the Social Revolution That Transformed the South
~~~~~~~~~~~~~~~~~~~~~~~~~~~~~~~~~~~~~~~~~~~~~~~~~~~~~~~~~~
Voices and Soul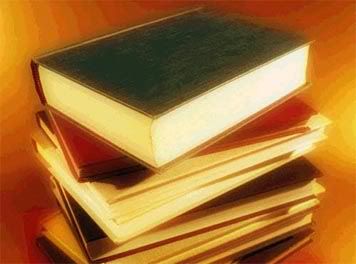 by Justice Putnam
Black Kos Poetry Editor
She is a specter, a ghostly presence that we can ignore until we can't. She is pushing a ragged shopping cart, she is stumbling with a cane, she is walking in the slow elegance of the elderly matron; yet we don't see her, even though we move out of her way. She lives next door, down the street, across the river and under a freeway overpass. She is our mother, sister, cousin, aunt and grandmother.
She might have been great once; but we don't see her, we don't hear her. We ignore her, until we can't.

American Sonnet (35)

boooooooo. spooky ripplings of icy waves. this
umpteenth time she returns--this invisible woman
long on haunting short on ectoplasm

"you're a good man, sistuh," a lover sighed solongago.
"keep your oil slick and your motor running."

wretched stained mirrors within mirrors of
fractured webbings like nests of manic spiders
reflect her ruined mien (rue wiggles remorse
squiggles woe jiggles bestride her). oozy Manes spill
out yonder spooling in night's lofty hour exudes
her gloom and spew in rankling odor of heady dour

as she strives to retrieve flesh to cloak her bones
again to thrive to keep her poisoned id alive

usta be young usta be gifted--still black
~~~~~~~~~~~~~~~~~~~~~~~~~~~~~~~~~~~~~~~~~~~~~~~~~~~~~~~~~~

Welcome to the Black Kos Community Front Porch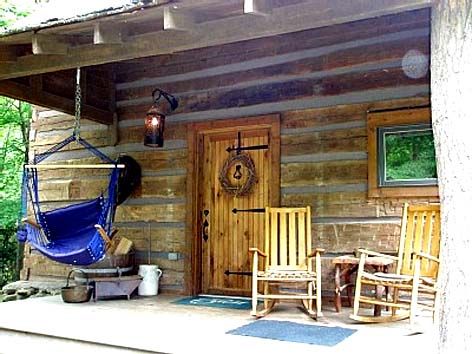 Don't forget to make more room on the porch - by sharing us with your social networks.