Gloria Steinem turned 80 last week. I can remember my mom getting that very first issue of Ms. Magazine, with Wonder Woman on the cover. Seems like equality should have won by now, but I expect there will still be battles to fight when my kid is 80 and beyond. Anyway, I was reminded of some of Steinem's greatest hits.
But first, a word from our sponsor!
Top Comments recognizes the previous day's Top Mojo and strives to promote each day's outstanding comments through nominations made by Kossacks like you. Please send comments (before 9:30pm ET) by email to topcomments@gmail.com or by our KosMail message board. Just click on the Spinning Top™ to make a submission. Look for the Spinning Top™ to pop up in diaries posts around Daily Kos.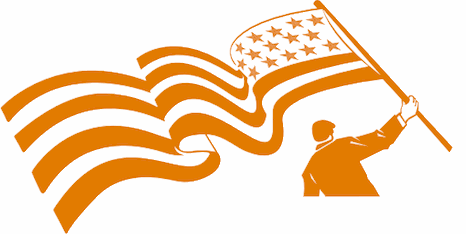 Make sure that you include the direct link to the comment (the URL), which is available by clicking on that comment's date/time. Please let us know your Daily Kos user name if you use email so we can credit you properly. If you send a writeup with the link, we can include that as well. The diarist poster reserves the right to edit all content.
Please come in. You're invited to make yourself at home! Join us beneath the orange Venus sign...
Back in the 1980's, I read Steinem's Outrageous Acts and Everyday Rebellions, where she talked about her lifelong terror of confrontations. I was blown away, because I thought I was the only feminist who had that problem. Turns out even women who start famous magazines have to deal with female socialization.
That book includes her famous I Was a Playboy Bunny (link goes to PDF). While the recruiting brochure promised wealth and glamor and more wealth, what she found was a physically demanding job (minimum 3-inch heels), working for cheapskates who paid minimum wage and demanded that employees turn over most or all of their tips to the house (and informing customers of that was a firing offense.) The moment that stuck with me was when she saw a colleague at the coat check, and she was frantically trying to think of an explanation to give him for her being there. She needn't have bothered; he looked right at her without seeing her face.
One of the aftereffects of the article was an immediate drop in writing assignments, because someone who'd been a bunny couldn't possibly be a serious journalist. (Men who'd been customers at the club, like the aforementioned colleague, could still be real journalists, of course.)
And then there's her classic article on how any characteristic of the group in power can be used as proof of their superiority: If Men Could Menstruate.
Of course, intellectuals would offer the most moral and logical arguments. Without the biological gift for measuring the cycles of the moon and planets, how could a woman master any discipline that demanded a sense of time, space, mathematics-- or the ability to measure anything at all? In philosophy and religion, how could women compensate for being disconnected from the rhythm of the universe? Or for their lack of symbolic death and resurrection every month?

Menopause would be celebrated as a positive event, the symbol that men had accumulated enough years of cyclical wisdom to need no more.

Liberal males in every field would try to be kind. The fact that "these people" have no gift for measuring life, the liberals would explain, should be punishment enough.

And how would women be trained to react? One can imagine right-wing women agreeing to all these arguments with a staunch and smiling masochism. ("The ERA would force housewives to wound themselves every month": Phyllis Schlafly)
In the 1970's, Steinem said she wouldn't marry because "I don't mate in captivity." In 2000, she married David Bale, which was hailed by some smirking pundits as proof that she'd been wrong. But of course
marriage
changed in the intervening decades. The woman who called it captivity lived in a time when (depending on the state) a husband might control his wife's right to sign a contract, get credit, use her own name, choose where to live, etc, - and domestic violence was treated as a "personal problem." Feminists did the work of changing the laws,and are still doing the ongoing work of changing the culture.
But as the world has changed, she has changed as well. In 1977, Steinem wrote an ill-informed article about transgender issues, where she famously asked, "If the shoe doesn't fit, must we change the foot?" Just a few months ago, she acknowledged lessons learned since then:

I believe that transgender people, including those who have transitioned, are living out real, authentic lives. Those lives should be celebrated, not questioned. Their health care decisions should be theirs and theirs alone to make. And what I wrote decades ago does not reflect what we know today as we move away from only the binary boxes of "masculine" or "feminine" and begin to live along the full human continuum of identity and expression.
In the
latest issue of Ms.,
she offers some insights that should be obvious, yet no one outside the feminist movement seems to notice:
In political campaigns and the media, "women's issues" are mysteriously separated from "economic issues." This conceals solutions. In the last financial crisis, for instance, the government propped up banks, Detroit, mortgage profiteers and other powers that are overwhelmingly white and male, and rewarded greed or error in the name of economic stimulus. However, the most effective economic stimulus would have been—and would still be—paying women equally for comparable work done by white men.

A woman's ability to decide when and whether to bear a child is not a "social issue"; it is a human right. Like freedom of speech, it affects everything else in life—whether a woman is educated or not, works outside the home or not, is healthy or not and how long she lives.

Nothing else is going to be equal in a deep sense until men are raising children as much as women are. Children will continue to grow up believing males can't be loving and nurturing, and girls will keep believing they must do that by themselves. Women will go on choosing cold and distant men because those men feel like home. Also, we voters will go on associating female authority with childhood—the main time it was experienced—and thus be uncomfortable with women who lead in public and political life.
I hope when I'm 80, I'll be able to say this:
At my age, in this still hierarchical time, people often ask me if I'm "passing the torch." I explain that I'm keeping my torch, thank you very much—and I'm using it to light the torches of others.

Because only if each of us has a torch will there be enough light.
On to Top Comments!
From Cedwyn C:

This one is from yesterday; I hope it isn't too late. Highlarious! (Comment is by Mokurai, in kos's diary How much Freedom did Obamacare cost us?)
From
bastrop:
From the hiddens, this comment from rduran responding to some ridiculousness in Karen from Maui's GMO diary totally sums it up.
From
your humble (if antisocial) diarist:
In Hunter's diary, Mississippi sends Arizona-style LGBT discrimination bill to the Governor's desk, annieli suggests a name for the law.

From the kos diary on the monumental wrongness of Bill Kristol, there was a helpful suggestion from Subterranean, and a great description from Trix.
Top mojo, courtesy of mik:
1) the images of black youth displayed on Fox by Ismay — 196
2) Speaking as an African American by niteskolar — 146
3) SPENDING money on birth control offends by Turbonerd — 143
4) No time to respond to this adequately... by abbysomething — 119
5) Bernie by New Minas — 103
6) Umm... Diarist is a career politician by Remembering Jello — 95
7) Gosh , I never saw that coming . by indycam — 91
8) You are an amazing writer by Cali Scribe — 90
9) The tax payers forked over the cash to by Remediator — 87
10) Please confirm: this is not an April Fools' post. by earicicle — 84
11) Embargoed transcript... by Trix — 79
12) Oh, it counts all right. by Smoh — 77
13) What I think of is... by dawgflyer13 — 73
14) "Time for some contempt jail time in New Jersey" by dagnome — 72
15) I'm in Santiago now--didn't feel a thing here by exlrrp — 70
16) I fell out of love with the term limits... by rbird — 69
17) Thank for enlightening us, David. by TomP — 66
18) USA #1 by NM Ray — 65
19) Today was a good day by aaraujo — 65
20) This is one of the most moving diaries by commonmass — 64
21) It counts. by twigg — 63
22) The Democrats need to make sure they're ALL by david78209 — 63
23) I think we deserve to open up a bottle by Fordmandalay — 62
24) They should divest, if they really believe. by earicicle — 62
25) Holy crap - he turned a foul ball into a 4-bagger. by here4tehbeer — 62
26) I would love to see Gov. Scott and his minions by rubyr — 61
27) My two sons got health insurance through Obamacare by Tchrldy — 61
28) we like it... by chicating — 60
29) Thanks you. I started to comment, by TomP — 60
30) Term limits lead to shitty government by AoT — 60
31) I was expecting them to MAKE this story by theKgirls — 60