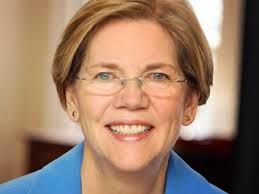 Micheal McAuliff seems truly excited about Senator Elizabeth Warren's new book "A Fighting Chance" due out next week. McAuliff devotes his second column in two days, raving about this book in Elizabeth Warren Book Is A Liberal Call To Arms That Rips Tea Party 'Magical Thinking'. We all should be fired up as McAuliff describes Warren's book as "a full-throated endorsement of modern, populist liberalism and a scathing indictment of anti-government "magical thinking" by the tea party." Warren embraces the ideal that "embraces government and the labor movement as forces for good."

"We can't bury our heads in the sand and pretend that if 'big government' disappears, so will society's toughest problems. That's just magical thinking -- and it's also dangerous thinking," Warren writes. "Our problems are getting bigger by the day and we need to develop some hardheaded, realistic responses. Instead of trying to starve the government or drown it in the bathtub, we need to tackle our problems head-on, and that will require better government."

McAuliff recounts the story of Senator Warrens encounter with Rep. Micheal Grimm (R-N.Y.)
Sometimes she ran headlong into those very people she feels are guilty of magical thinking, such as Rep. Michael Grimm (R-N.Y.), who won election in 2010 as a tea party candidate from Staten Island, and surprised Warren when he suddenly blurted out he did not believe in big government when she was providing him a briefing on her ideas for the new CFPB agency.
As Warren pressed him, he agreed the FBI was okay but certainly not other forms of big government like a consumer protection agency.
"Heck, he had even been quoted as saying that he wanted the government-paid health insurance when he joined Congress, because 'God forbid I get into an accident and I can't afford the operation. That could happen to anyone,'" Warren writes, citing a New York Daily News interview Grimm gave.

The "could happen to anyone" remark actually is one of the larger themes in Warren's book, whether its about health problems or financial ruin.

And she thinks it's government's job -- as her book title suggests -- to help give a theoretically injured Michael Grimm or anyone else a fighting chance.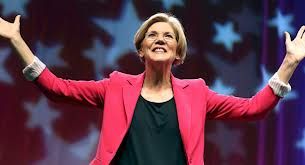 Senator Elizabeth Warren is one of my favorite politicians, and political stateswomen. Her passion, courage, intelligence, compassion, creativity, persistence, and willingness to take on entrenched powerful interests in Washington, and the financial industry makes her an ideal progressive heroine, role model for young and "less young" alike, and an inspiration to all who want to work together to build better futures for all of us.
I can't wait to buy and read this book. Senator Elizabeth Warren may be sounding the themes we can raise to have "A Fighting Chance" to take back the House in this falls elections and finally show America what the Democratic Party and people who believe goverment can and should work for the common good of all Americans, if given a fair chance.